We took a circular walk around No.6 tank starting off along Hares Lane with the flooded fields holding several tens of Eurasian Curlew and Black-headed Gull.
The Bewick's Swan family of four were still to be found in a field alongside Lordship Lane. The surrounding fields were busy with sveral hundred Pink-footed Goose and Eurasian Curlew. The Whooper Swan herd were either asbent or hiding behind the distant hedgerows.
The 'phalarope pool' had a few Northern Shoveler and the scrape pools in the middle of No.3 tank had 2-300 Eurasian Teal.
The blue topped chimney out over the Weaver Estuary was supporting a big female Peregrine.
Observers: JS & WSM (images 1-4).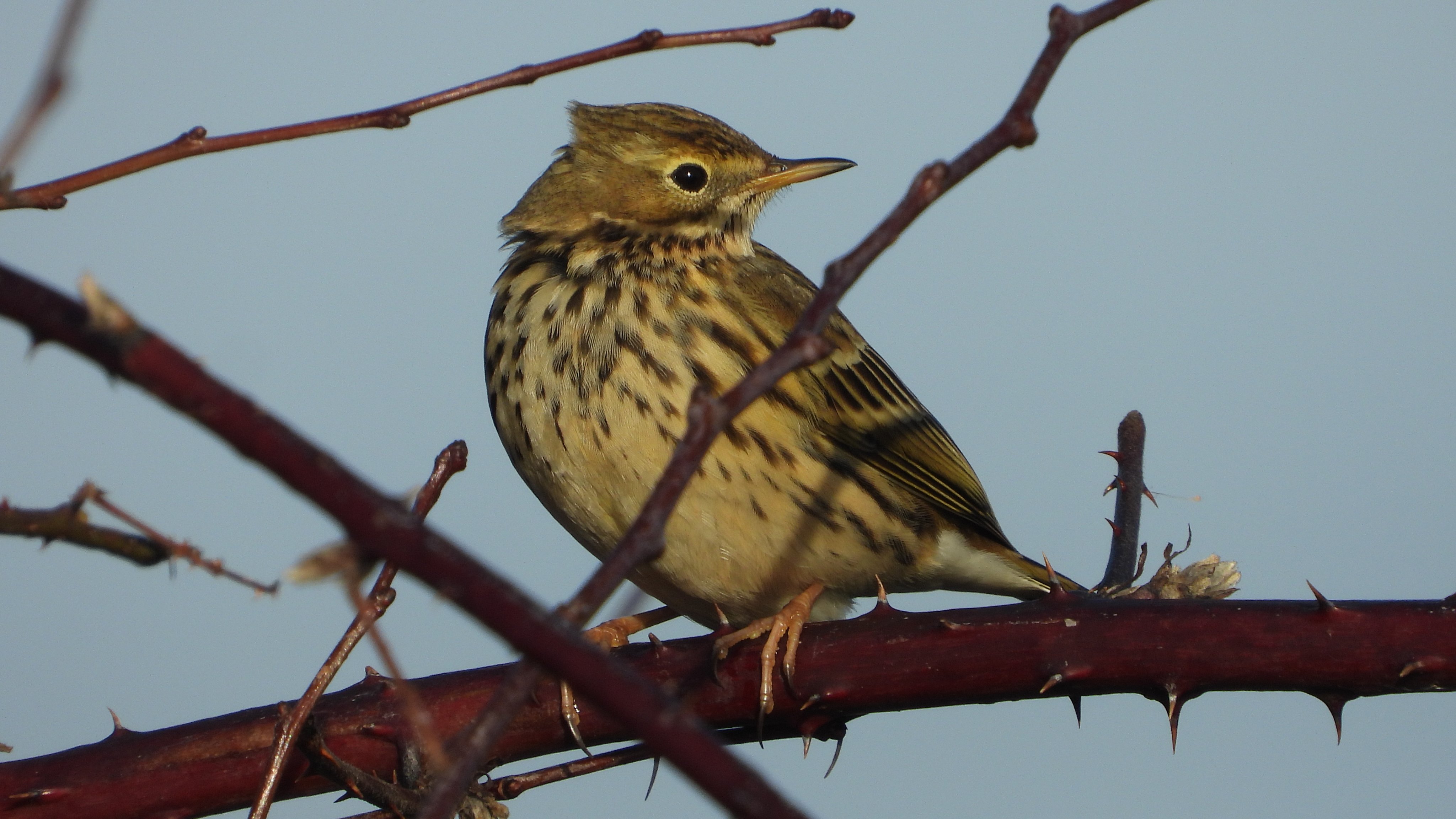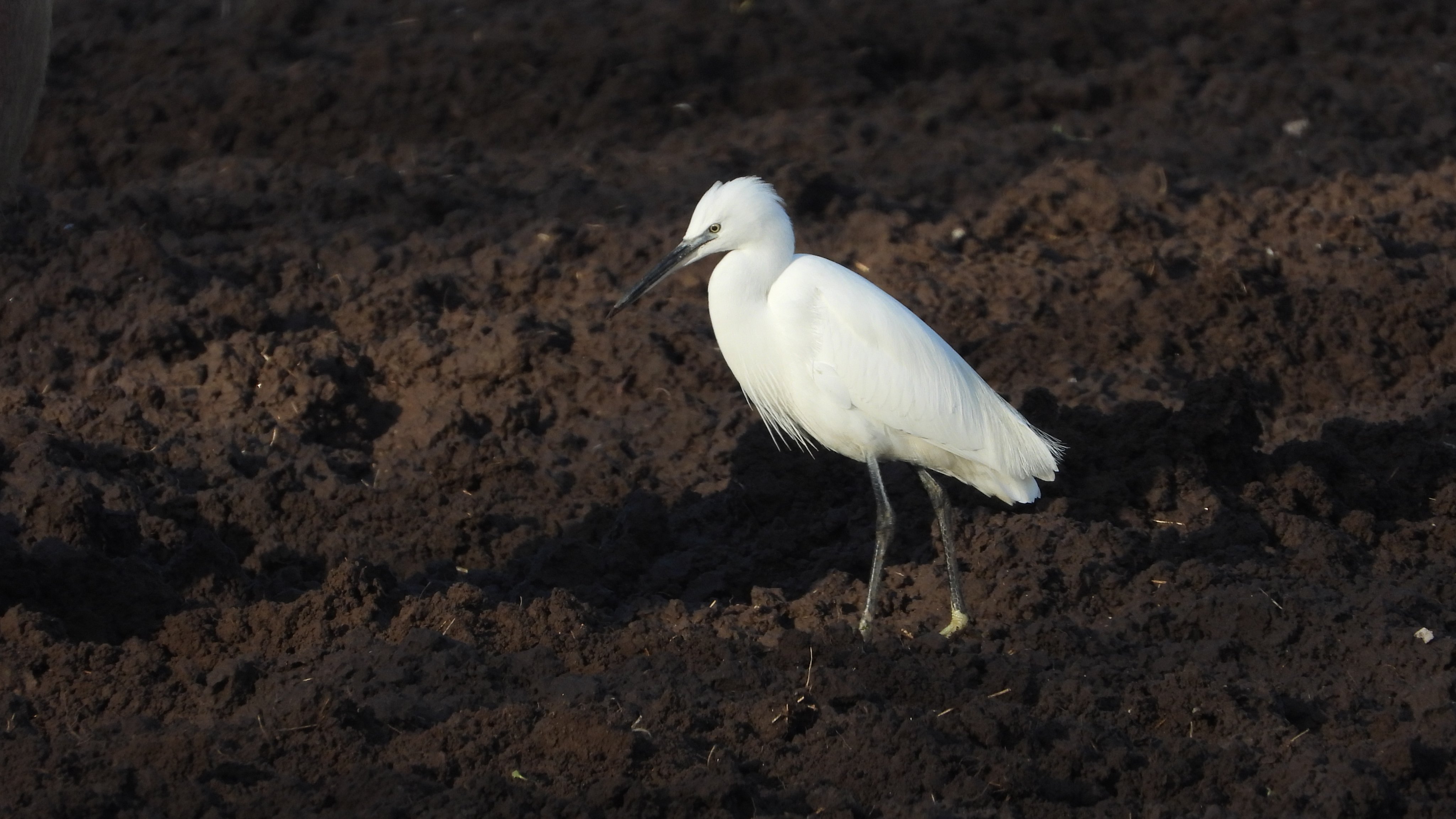 I called in at Ince where Meadow Pipit, Linnet and Pied Wagtail were numerous with 10 Little Egret being amongst the pigs at the pig farm along Marsh Lane. There was no sign of any Cattle Egret for a change.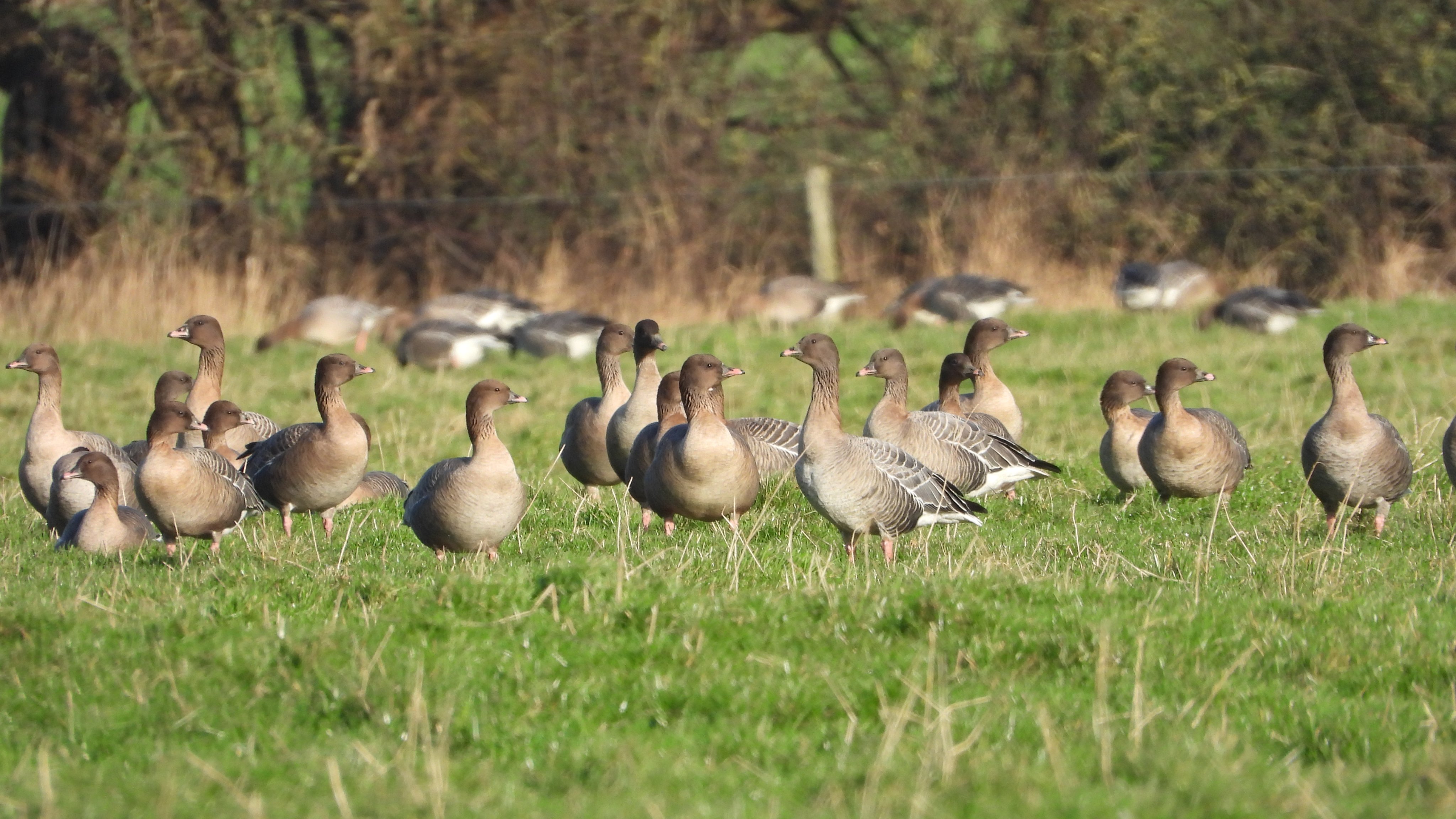 A herd of c1500 Pink-footed Goose were in field along Cryers Lane.
Observer: Paul Ralston (images 5-7).