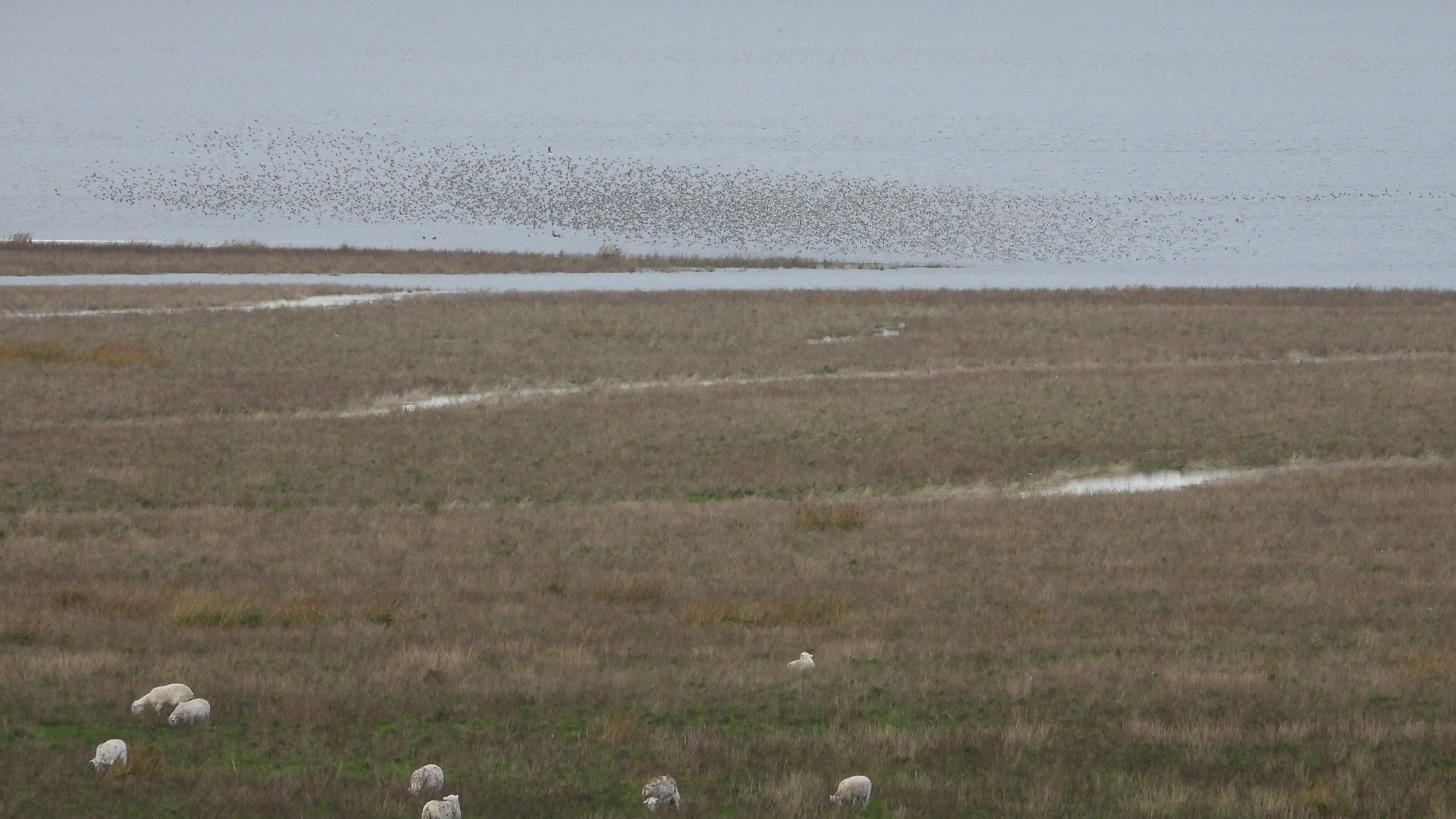 I was out this morning starting my walk at Brook Furlong Lane where a pair of Eurasian Bullfinch were in the trees along the lane and a Eurasian Sparrowhawk was hunting the finch flocks by Redwall Reed bed. A pair of European Stonechat were on the fence along Alder Lane with another female by Marsh Farm.
I made my way to Ince stopping at Plover Lane, Helsby to look over Lordship Marsh and the 21 Whooper Swan herd were grazing with several Pink-footed Goose and 6 Mute were present.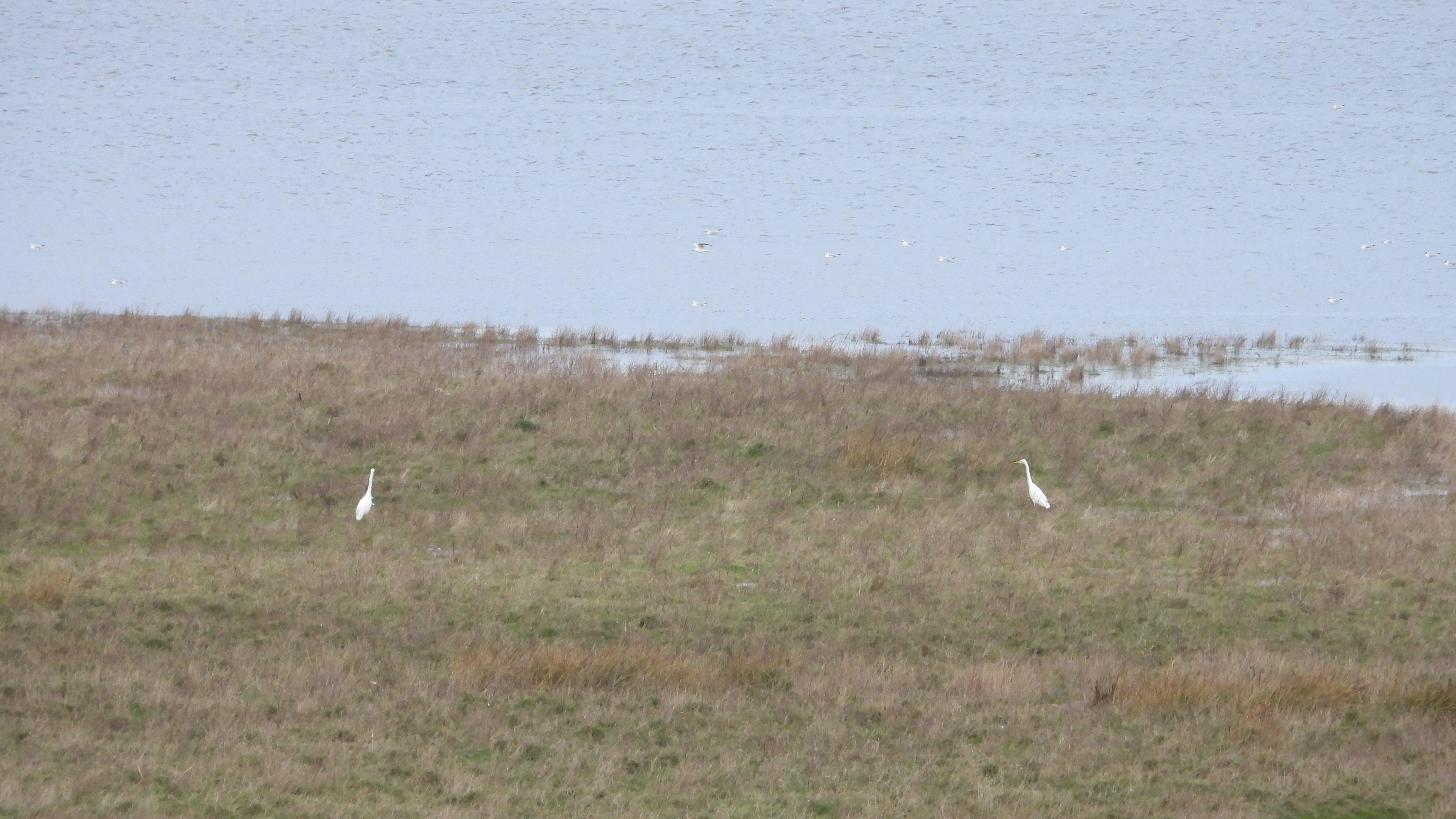 At Marsh Lane, Ince there were 11 Little Egret were amongst the pigs with many Pied Wagtail and feeding alongside them. A single Western Cattle Egret was again in the flooded field at Goldfinch Meadows LNR, but left as I walked down the lane. Ducks included: Eurasian Teal, Mallard, Northern Shoveler and Gadwall were on the pools, they were nervous and flushed as I walked by.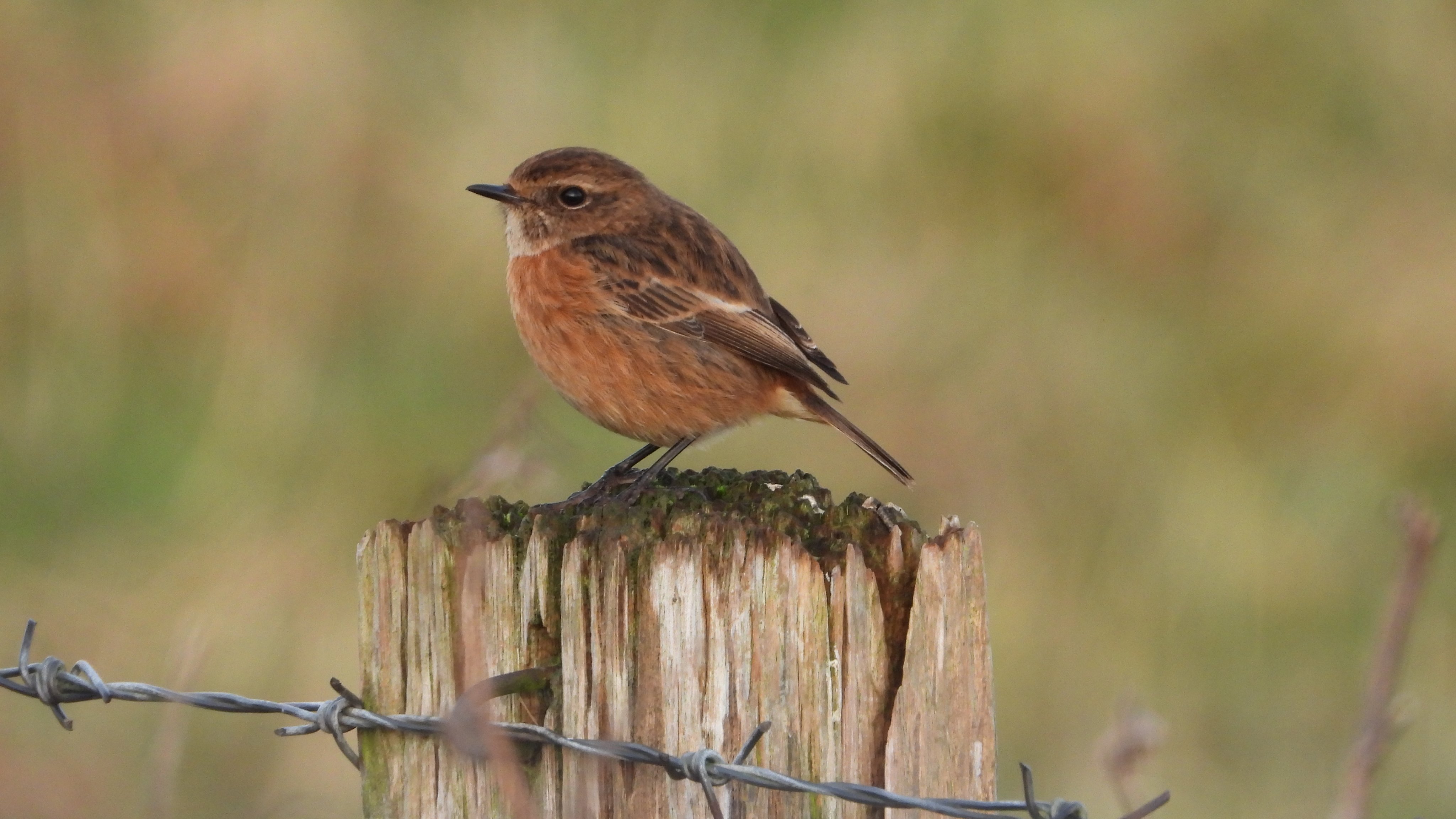 A look over Ince salt marshes produced 4 Great Egret and thousands of Dunlin were moving along the rivers edge as the tide came in.
A flock of c250 Stock Dove were feeding on the marsh and several hundred Pink-footed Goose kept an eye on 2 wildfowlers as they made their way across the marshes.
Observer: Paul Ralston (images 1-4).
The Bewick's Swan off Lordship Lane – images by Paul Miller.
Further upriver was the resident female Whooper Swan at Spike Island and across the river from there is a wintering Common Sandpiper at Wigg Island. Also a fine adult Peregrine was sat on on of the heraldic sheilds on Runcorn bridge at dusk – per WSM.