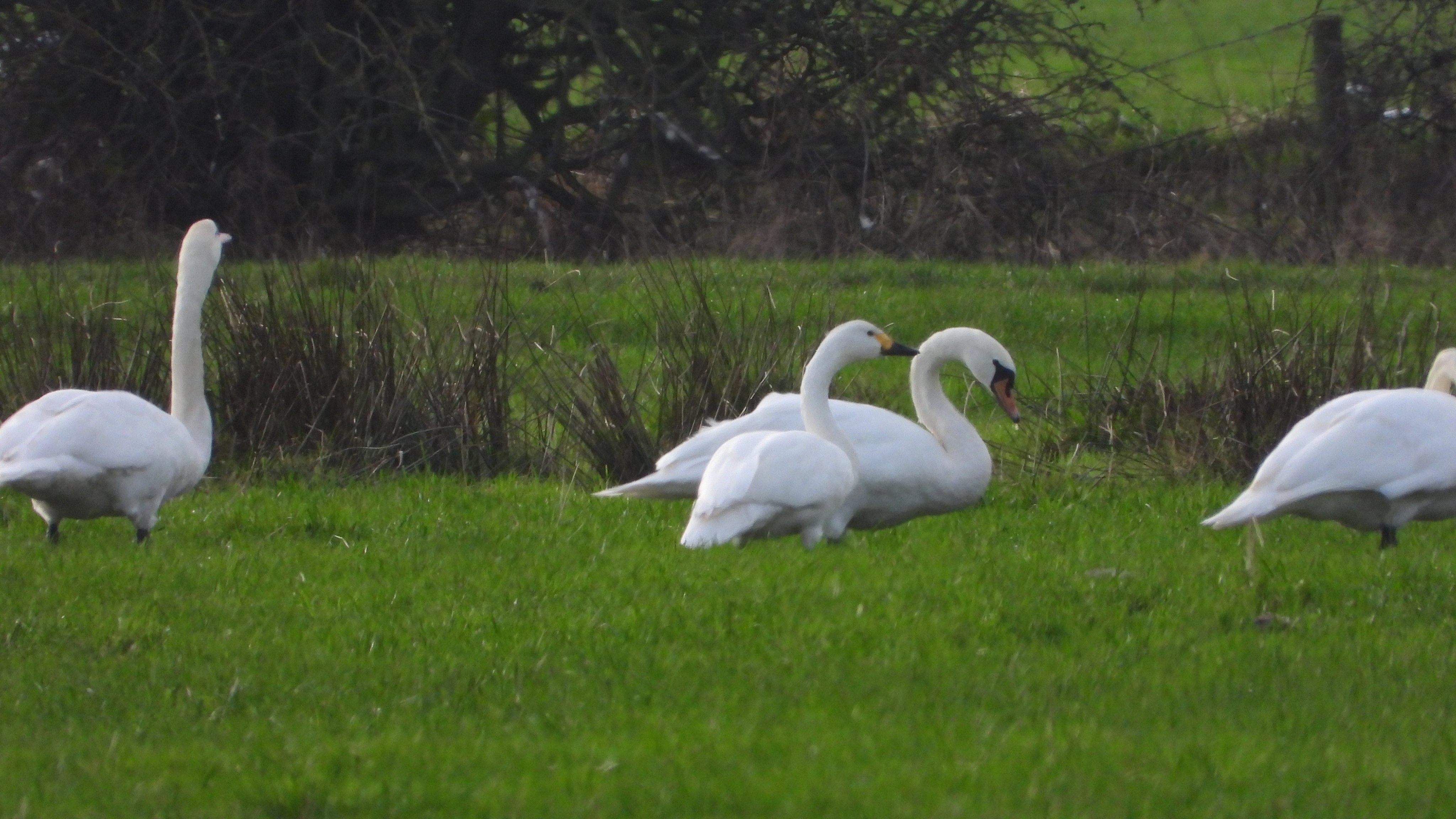 I parked by the model flying field and walked along Lordship Lane where a Western Marsh Harrier was hunting over the bank on No.6 tank then moved on to No.4.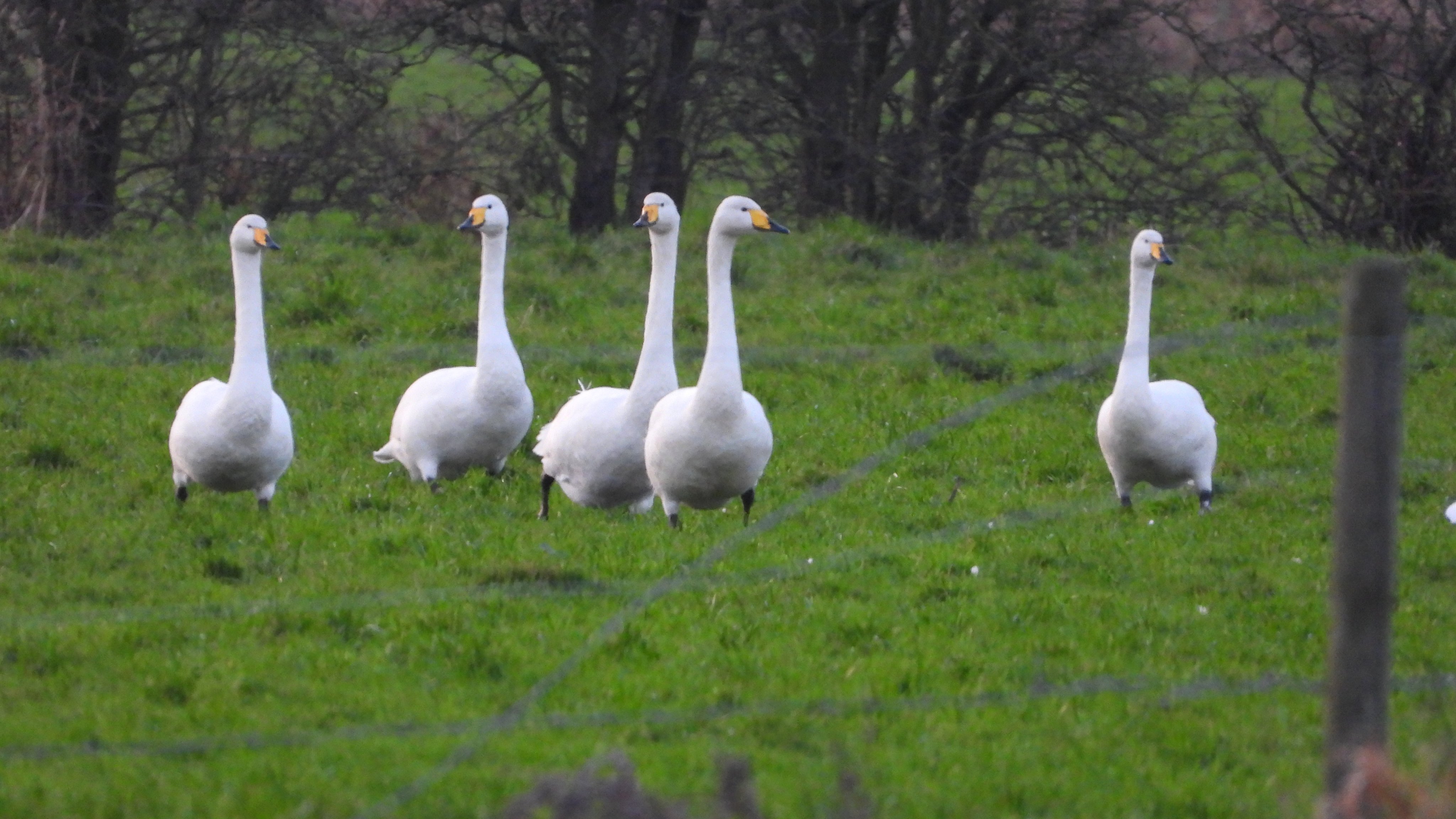 The Whooper Swan herd could be seen in the distance and I had a flock of Pink-footed Goose feeding with them closer to Lordship Lane. There were 5 Mute Swan grazing and several Common Raven were displaying over head.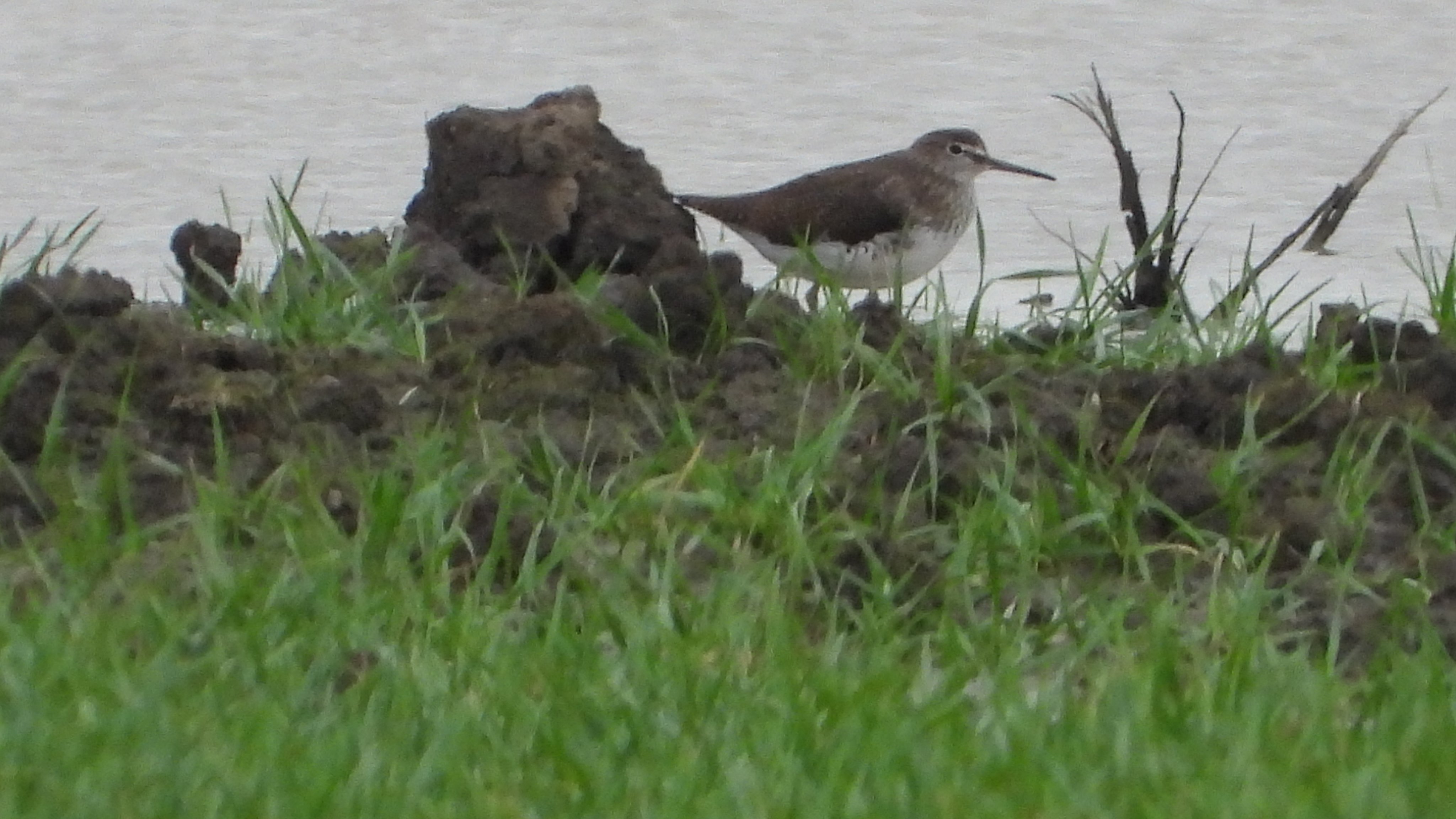 The fields alongside the Holpool Gutter held c2000 Northern Lapwing, c200 Eurasian Curlew and a large flock of Black-headed Gull.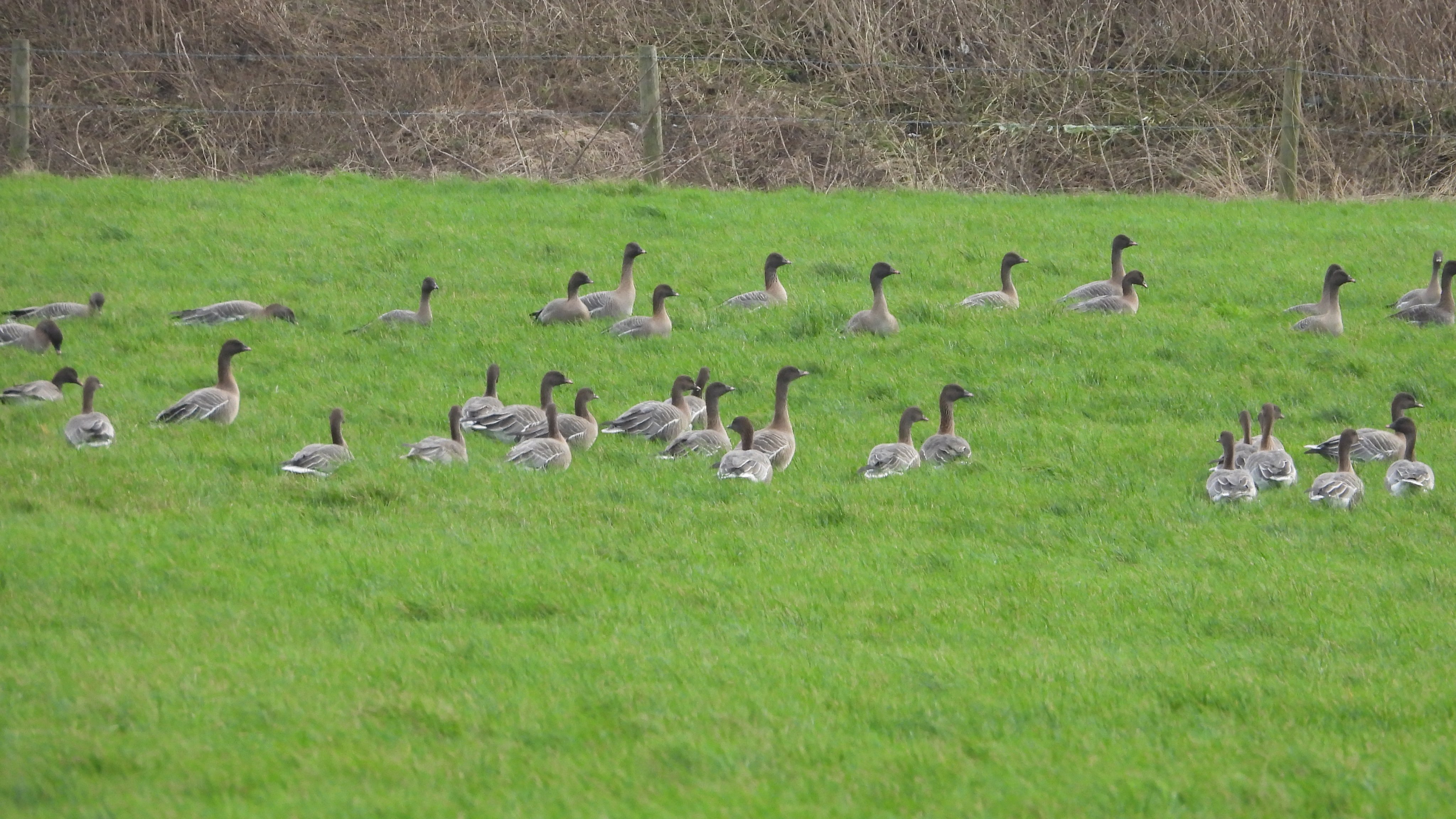 Looking over the Frodsham Score as the tide came in forced flocks of waders murmurating out by Stanlow Island. A Peregrine picked a Dunlin out of a flock and made several stoops at the small wader while a harrier joined in trying to snatch the wader as it dodged the falcons stoop.
There were Great and Little Egret feeding on the rising tide alongside several Grey Heron.
I made my way to Ince via Dunham Hill where a large flock of Greylag and Canada Goose were grazing along Hobs Lane. A flock of Eurasian Wigeon were on a nearby pond and c300 Pink-footed Goose were in a field along Cryers Lane.
At the pig fields along Marsh Lane Ince had10 Little Egret were amongst the pigs and a single Western Cattle Egret was in a flooded field at Goldfinch Meadows LNR.
Observer: Paul Ralston (images 1-8).     
An early start and a look from the foorbridge over the M56 where the 21 Whooper Swan herd were still present but perhaps a causalty from the noisy New Years Eve celebrations finally gave the herd of Bewick's Swan a fright and forced them away from Lordship Marsh. I met Steve Tomlinson and Iggy Iggeslden on the bridge and they had located just one adult bird in the distance by Lordship Lane.
I walked in from Hares Lane where the two Green Sandpiper were again sharing the flooded field and two male European Stonechat by the M56. I continued along to Lordship Lane and bumped into Paul and he headed off for the sandpipers and I made my way to the field by the lane which had the remaining Bewick's with 7 Mute Swan while a skein of Pink-footed Goose headed south.. I watched the bird for a hour before it lifted off the field calling and flew out towards the west.
A look over Frodsham Score only produced a Merlin chasing the Northern Lapwing flocks, the female Western Marsh Harrier and several Little Egret were chasing the ebbing tide.
Back by the 'phalarope pool' and most of the duck were snoozing in the warm sunshine.
Over at Weston Point blue topped power station chimney was a Peregrine chasing the feral pigeons that live there. After 30 minutes the falcon reappeared on the lip of the chimney plucking a prize.
Observer: WSM (images 9-12 & video).