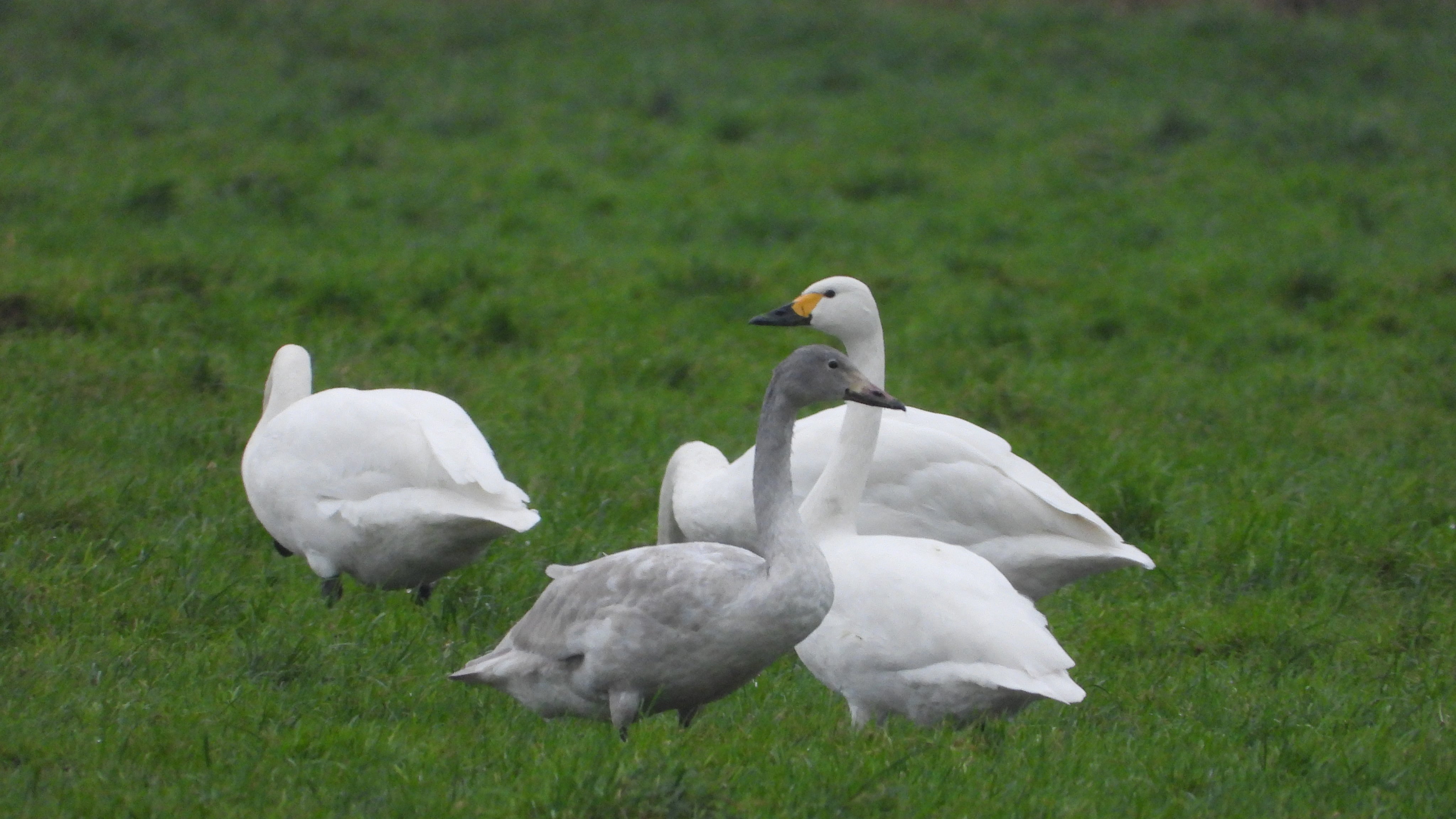 I took a walk around No.6 tank this morning where the usual ducks were on the water and a few hundred Northern Lapwing were gathered in the margins with a few Black-tailed Godwit.
There were more lapwing on the mitigation pool with just 2 more godwit. Eurasian Teal, Mallard and Northern Shoveler were also present on the pools on No.3 tank with several hundred Canada Goose grazing on the short grass alongside the pools. A couple of Western Marsh Harrier were in the air together over the reed bed on No.6. Also hunting in the area were Common Buzzard and Common Kestrel.
A look over Lordship Marsh and the Whooper Swan herd had grown to 25 birds! But on a closer inspection the 4 new birds were (2 adult and 2 juvenile) Bewick's  Swan! Also nearby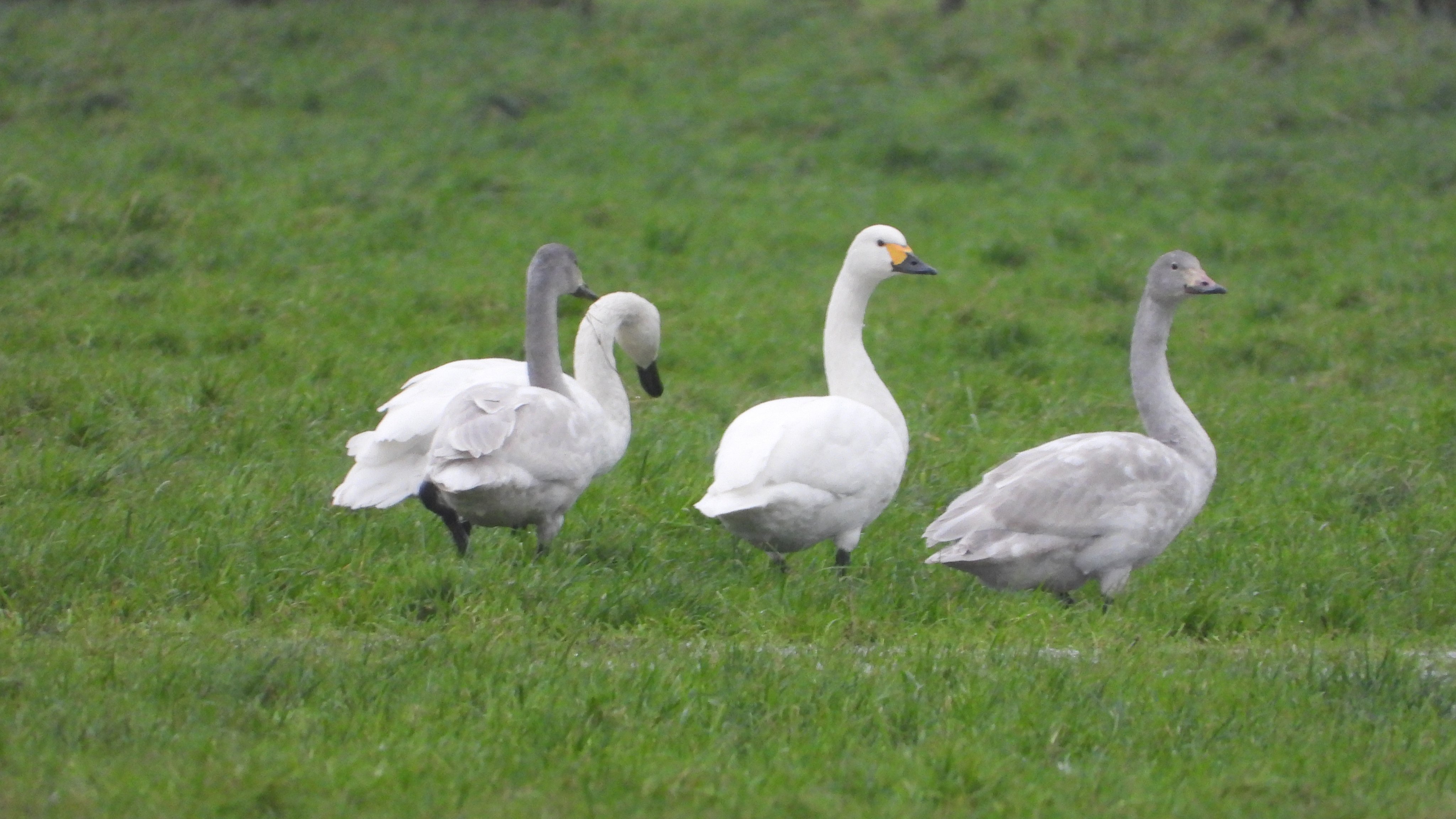 were 5 Mute Swan were in the adjacent field.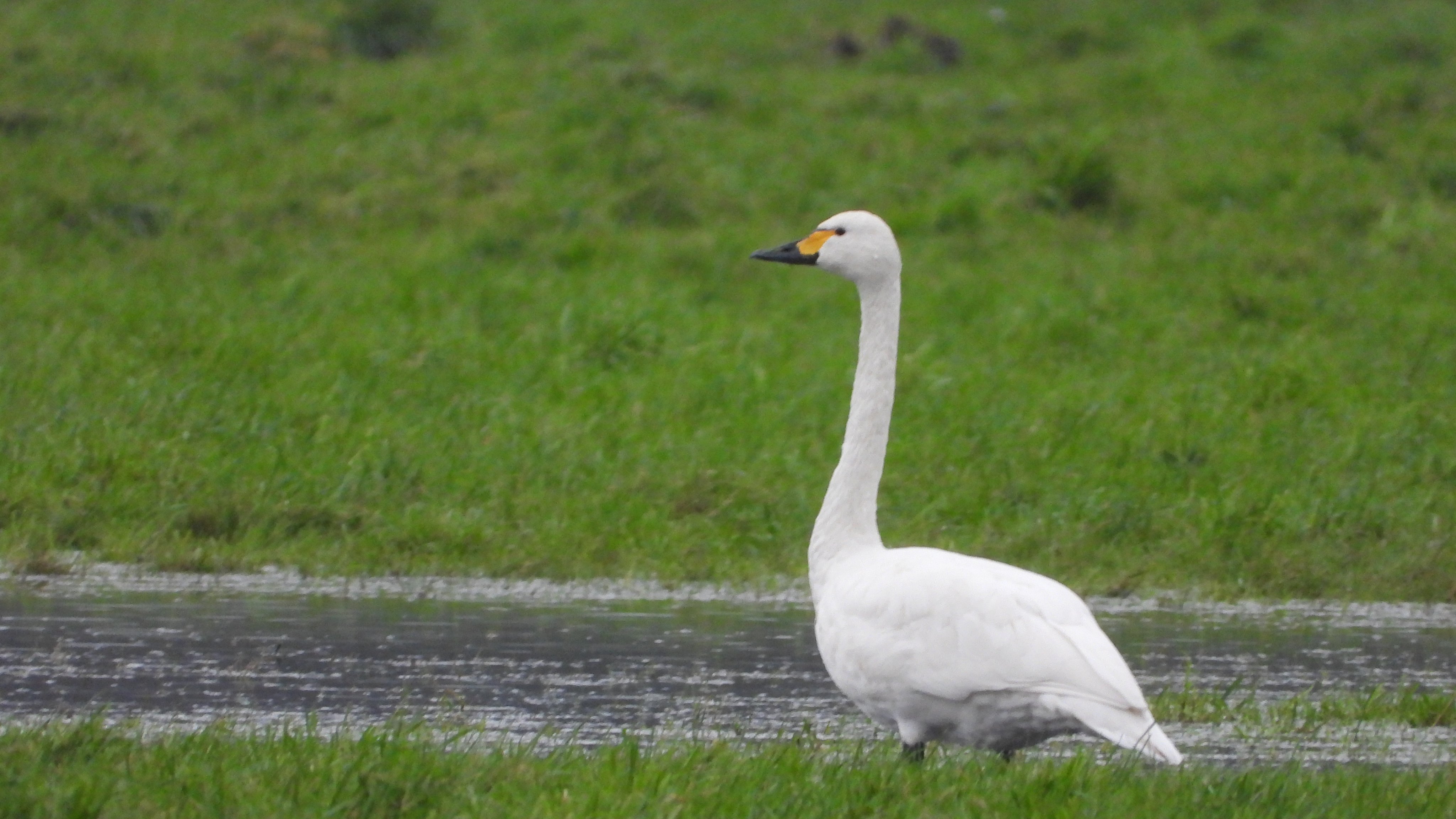 Observer: Paul Ralston (images 1-4).
This always happens when I mislay my mobile phone, so I didn't get the nod from Paul until later in the afternoon. Anyway, alls well that ends well and a look from the footbridge that crosess the M56 at bottom of Smithy Lane, Helsby (park by the houses at the top to avoid conflict with the residents in the muddy lane) and the family of Bewick's Swan were slightly detatched from the main body of 21 Whooper Swan herd. A look across the soggy fields revealed a flock of c50 Pied and 2 Grey Wagtail by a drinking trough. Also a pale Common Buzzard.
Observer: WSM (video).