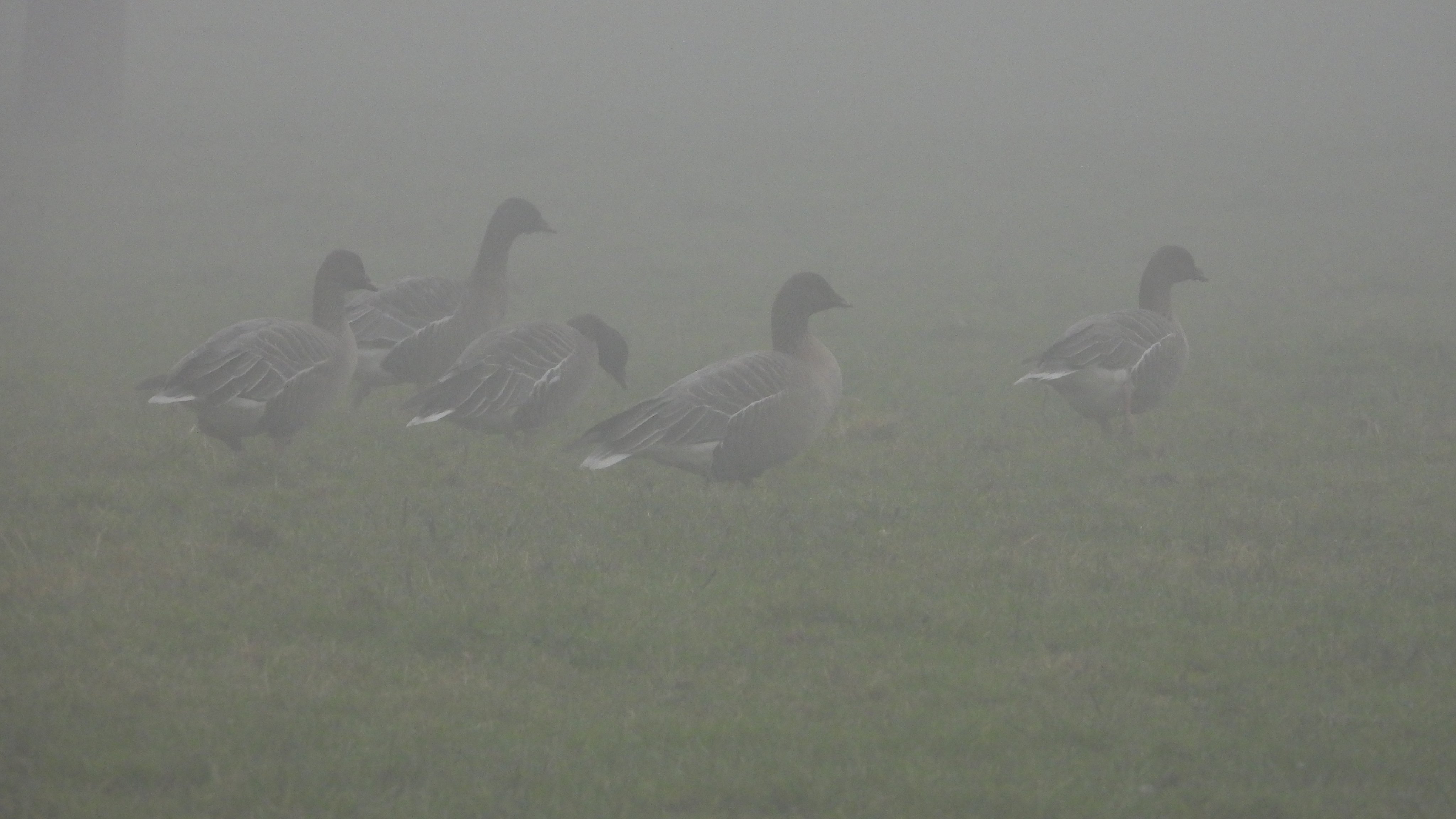 My BTO WeBS count at Ince today in less than ideal conditions. There were 11 Mallard, 63 Eurasian Teal, 4 Northern Shoveler, 5 Eurasian Coot, 4 Common Moorhen, 3 Mute Swan and 6 Little Egret. Many Pink-footed Goose could be heard leaving the south Mersey marshes but not seen due to the fog.
A mixed finch flock on the Manchester Ship Canal path held 4 Common Bullfinch and a single Eurasian Greenfinch. Also c20 Gadwall were on the canal amongst a herd of Canada Goose. There were 3 Mistle Thrush foraging on the stubble field. With only 6 Little Egret at the pig farm, but a clay shoot was in progress nearby and presumably reduced their attendance here.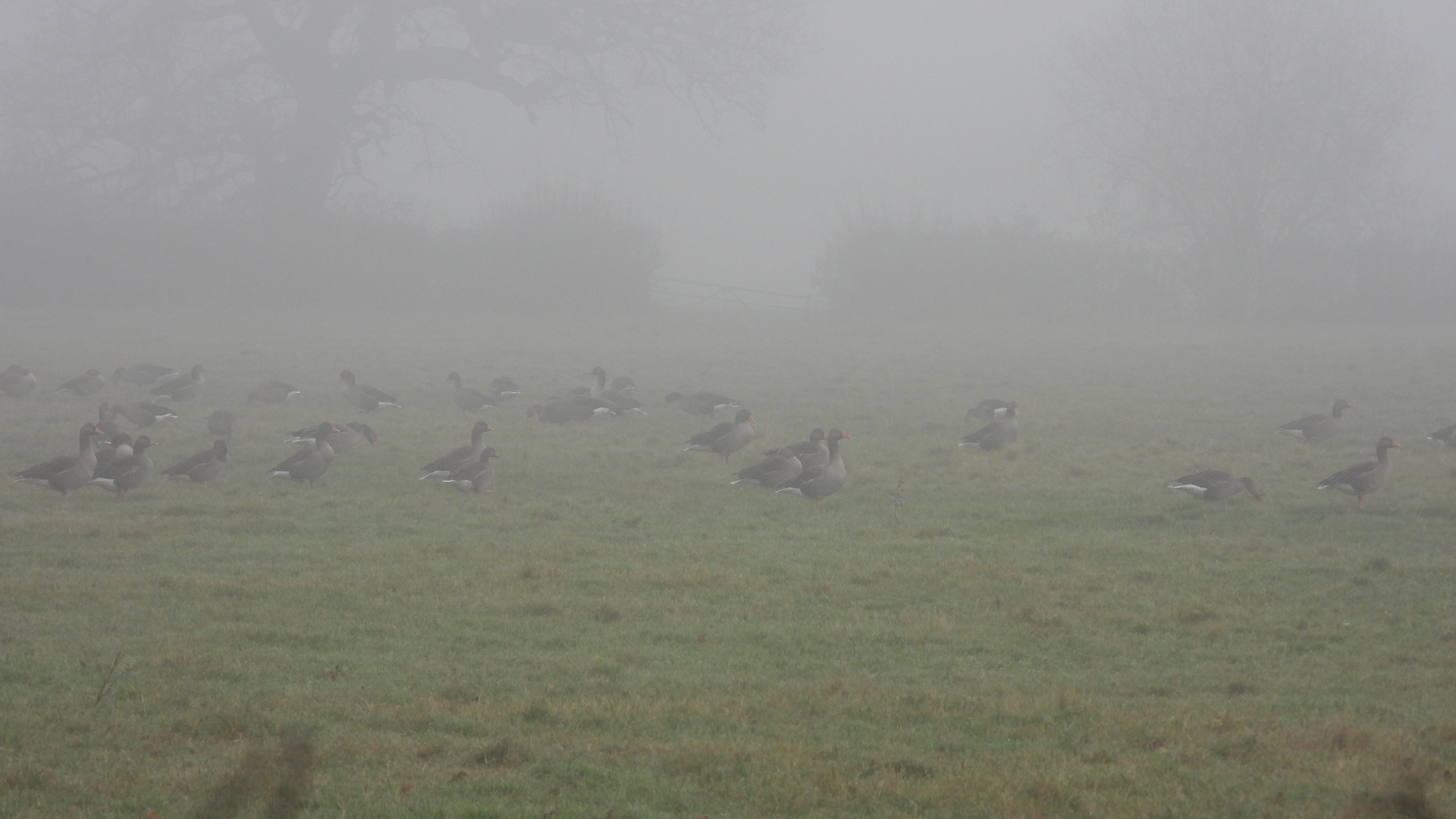 I checked for geese along Cryers Lane but no luck at the usual spot, although c150 Greylag Goose were in the fields along Hobs Lane and a large flock of c1000 Pink-footed Goose were seen on the Gowy Meadows.
Observer: Paul Ralston (images 1-5).
I made my WeBS count yesterday due to a prior arrangement. I did make a visit after the tide where the low laying fog almost smoothered the wind turbines and the Pink-footed Goose skeins that were disorientated could be heard yelping above the blanket of mist. We walked along Moorditch Lane which eventually lead to the 'phalarope pool'.
A small group of Eurasian Teal and Northern Shoveler could be seen but not in any great numbers, the same could be sai of the ducks on No.6 tank with c150 Northern Shovler, 349 Eurasian Teal, 4 Tufted Duck, a drake Common Pochard and a female Common Goldeneye.
A Stonechat was along the fence on No.3 tank while nearby a 1st winter Western Marsh Harrier flushed what duck were hiding to rise and head off to the nearby No.6. A Little Grebe looked out of place of the 'phalarope pool' with small numbers of Black-tailed Godwit heading off to the flooeded fields on Lordship Marsh. 
Observers: JS & WSM (image 6-9).