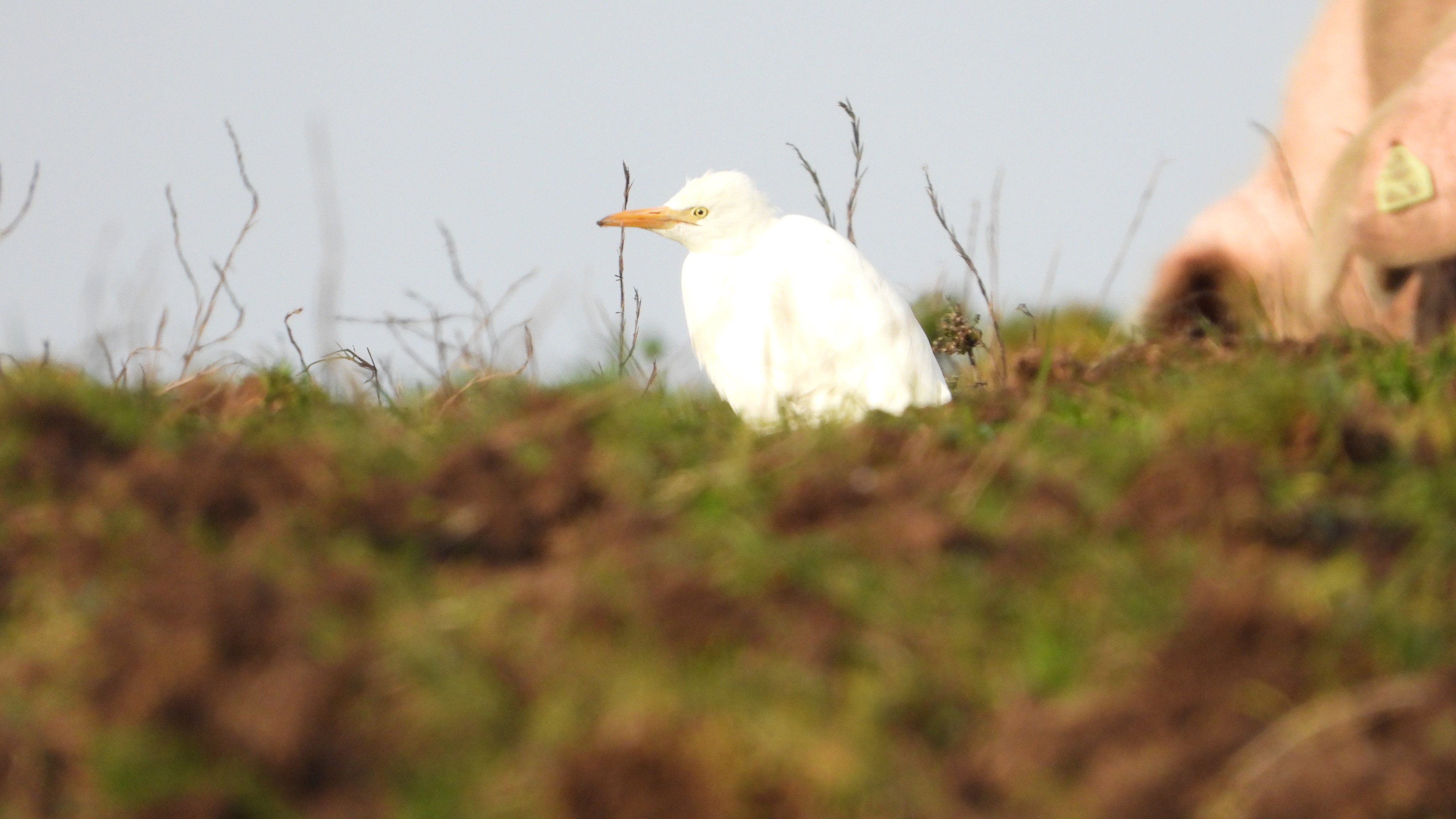 We independently took a windy walk around No.6 tank this morning. A small number of Northern Shoveler were viewable with the rest sheltering in the vegetation, again foraging Eurasian Teal were difficult to count but c400 would be about right, Mallard, 20 Common Shelduck, c150 Eurasian Wigeon and 2 Mute Swan were all sheltering from the Storm Arwen on the tank. A Western Marsh Harrier was hunting at the edge of the reed bed and spooked the Northern Lapwing there, 3 Ruff and c450 Black-tailed Godwit feeding in the shallows.
More Northern Lapwing were joined by a flock of c160 European Golden Plover on No.3 and a small lighter coloured wader was seen speeding over towards the Canal Pools. Chaffinch, European Goldfinch, a Common Chiffchaff, Eurasian Skylark, Common Reed Bunting and Meadow Pipit were abundant during our repective walks and were feeding in the stubble fields and hedgerows.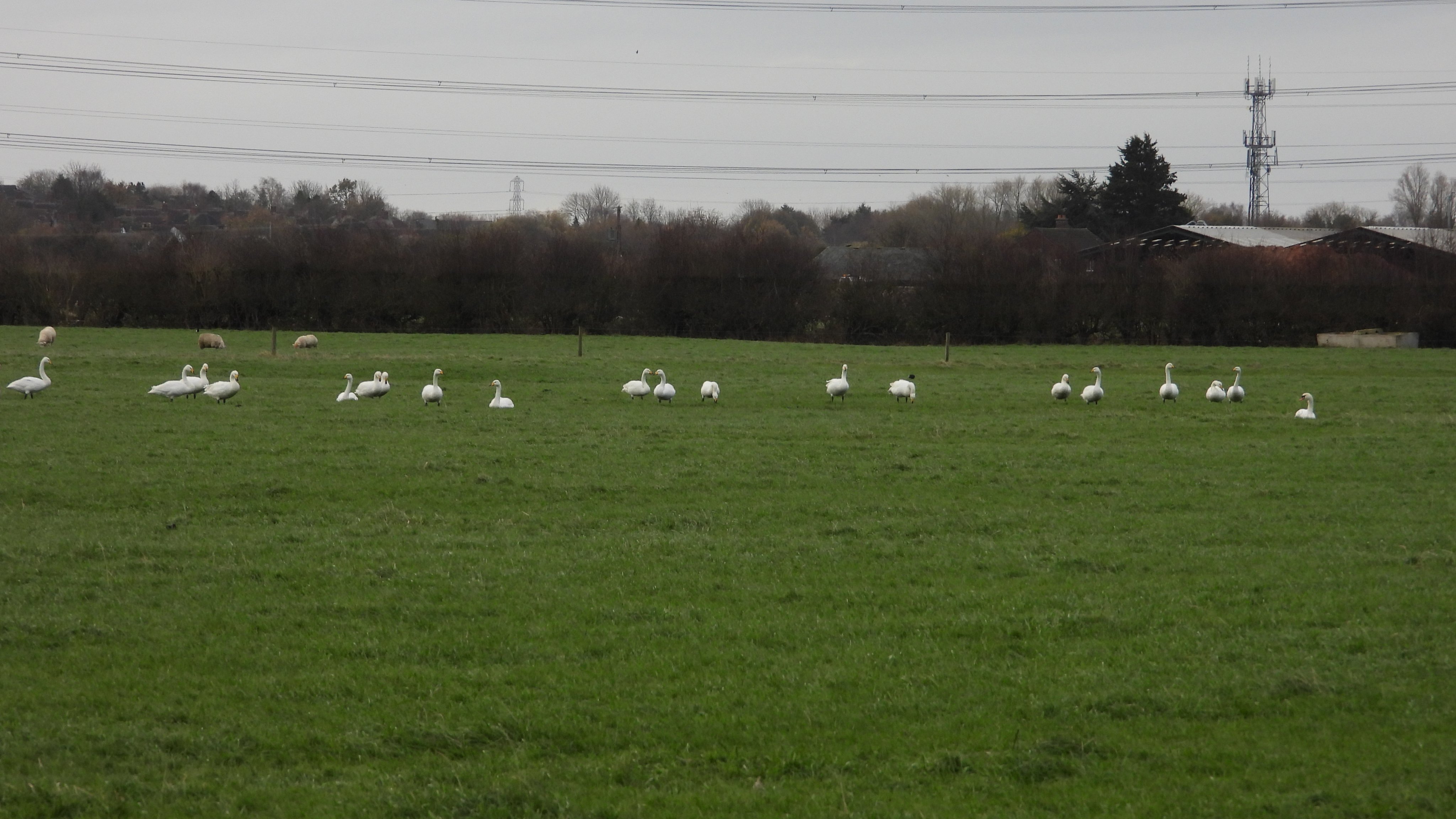 The herd of 19 Whooper and 4 Mute Swan were close to the path on Lordship Marsh, 4 other Icelandic swans flew overhead but ignored the herd below.
Flocks of Redwing and Fieldfare were feeding on the berries of hawthorn on the banks with many continental Blackbird amongst them.
Observers: Paul Ralston (images), WSM.
I stopped at Ince on my way home where several trees had been toppled by the storm one blocking the path to Goldfinch Meadows LNR. There were 18 Little Egret and 2 Western Cattle Egret were foraging amongst the pigs and a single Mistle Thrush joined them.
Observer: Paul Ralston.