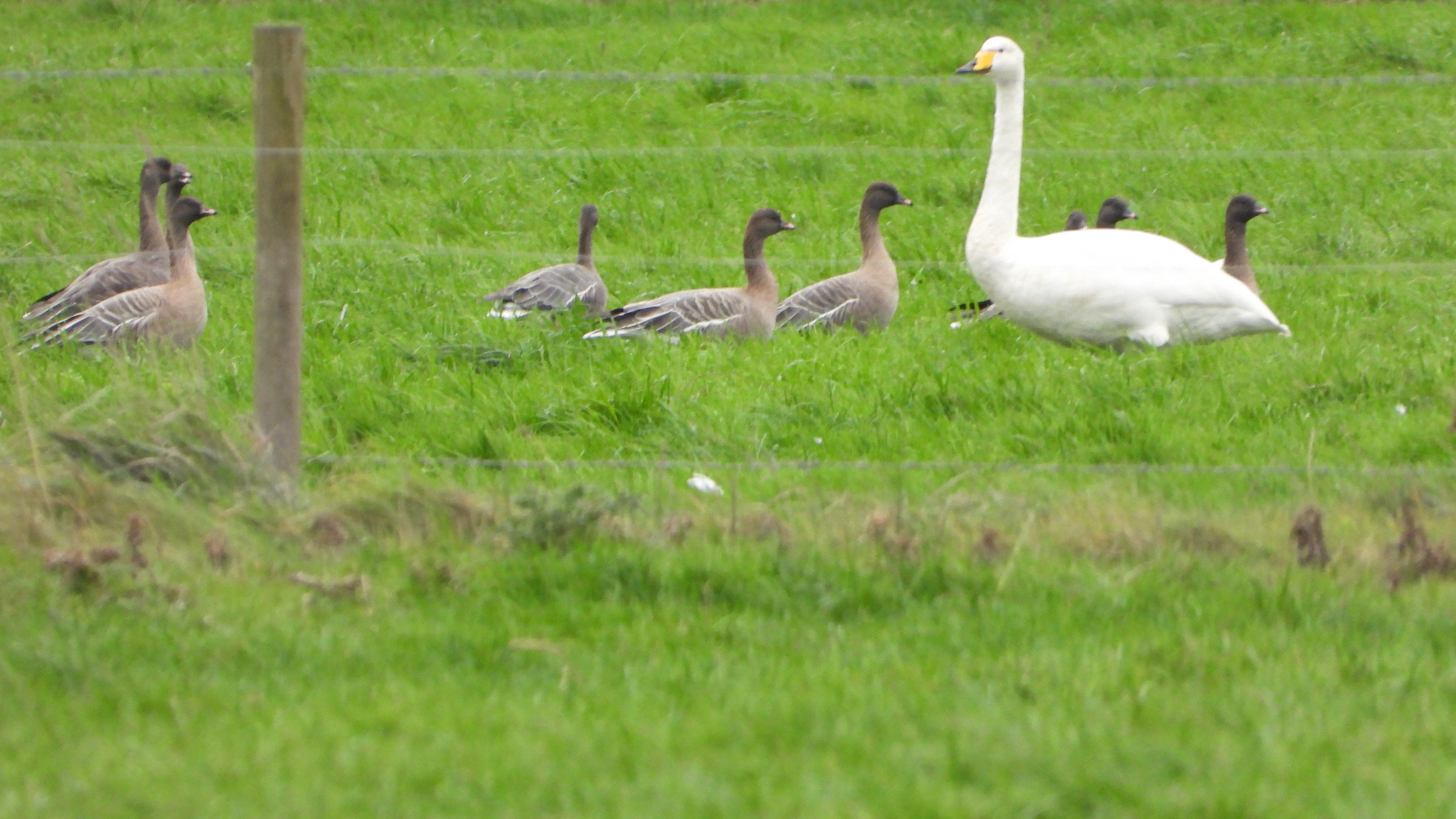 I was out at first light and around No.6 and No.4 tanks. Again there was a decent selection of wildfowl on No.6 with Northern Shoveler, Eurasian Teal, Mallard, Eurasian Wigeon, Tufted Duck and Common Shelduck all present in numbers. A flock of c40 Black-tailed Godwit flew in circles before settling amongst the teal on the water. Ten additional godwit were with c50 Northern Lapwings on the 'phalarope pool'.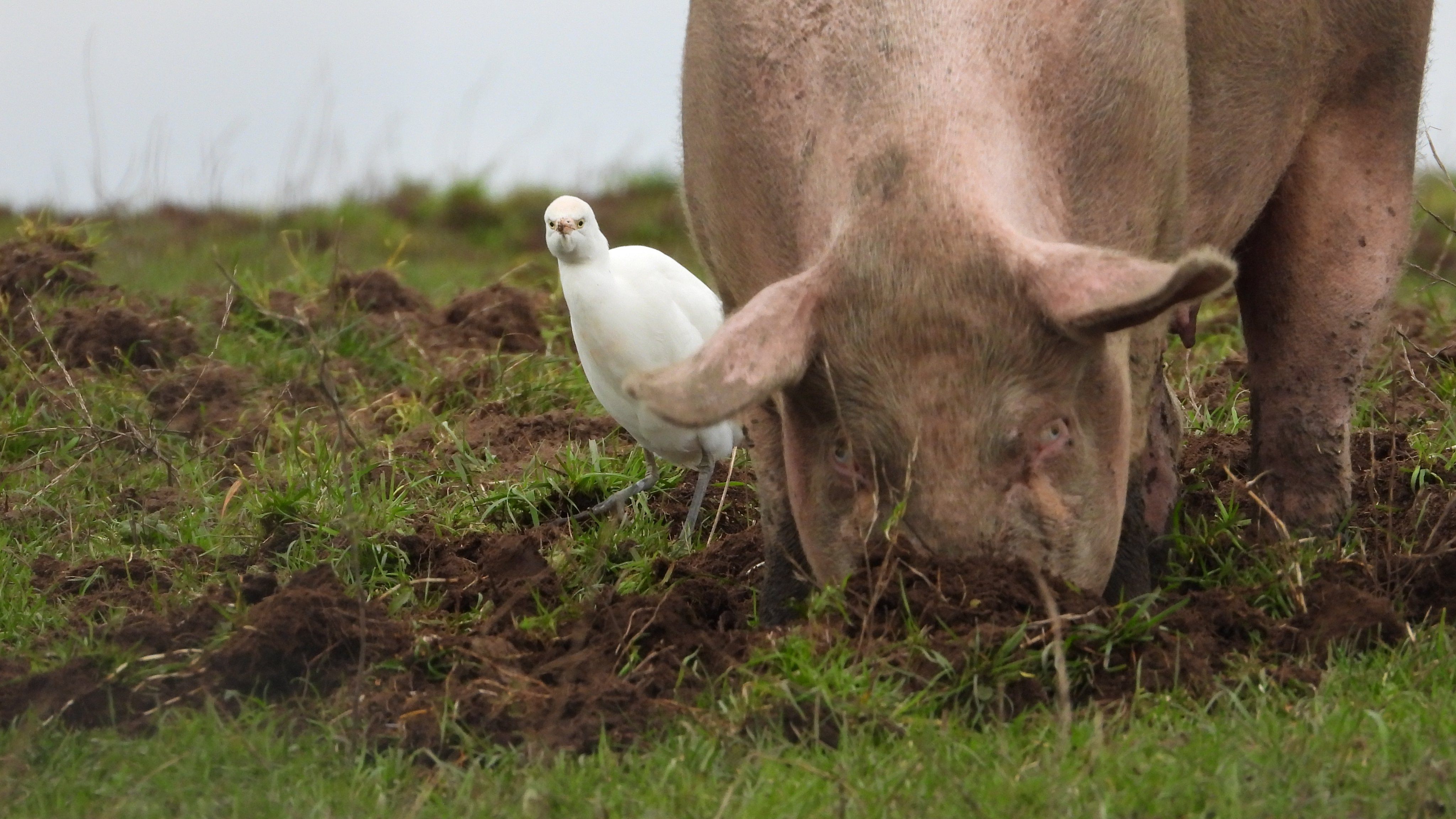 The stubble field alongside the Holpool gutter held more godwit and c60 Eurasian Curlews. A Peregrine scattered the feral pigeons feeding on the stubble on Lordship Marsh and a Sparrowhawk snatched a Redwing from its perch in the hawthorns, 15 Whooper Swan, 2 Mute Swan and 61 Pink-footed Goose were gathered together on marsh there with a further 3 Mute were in another field nearby.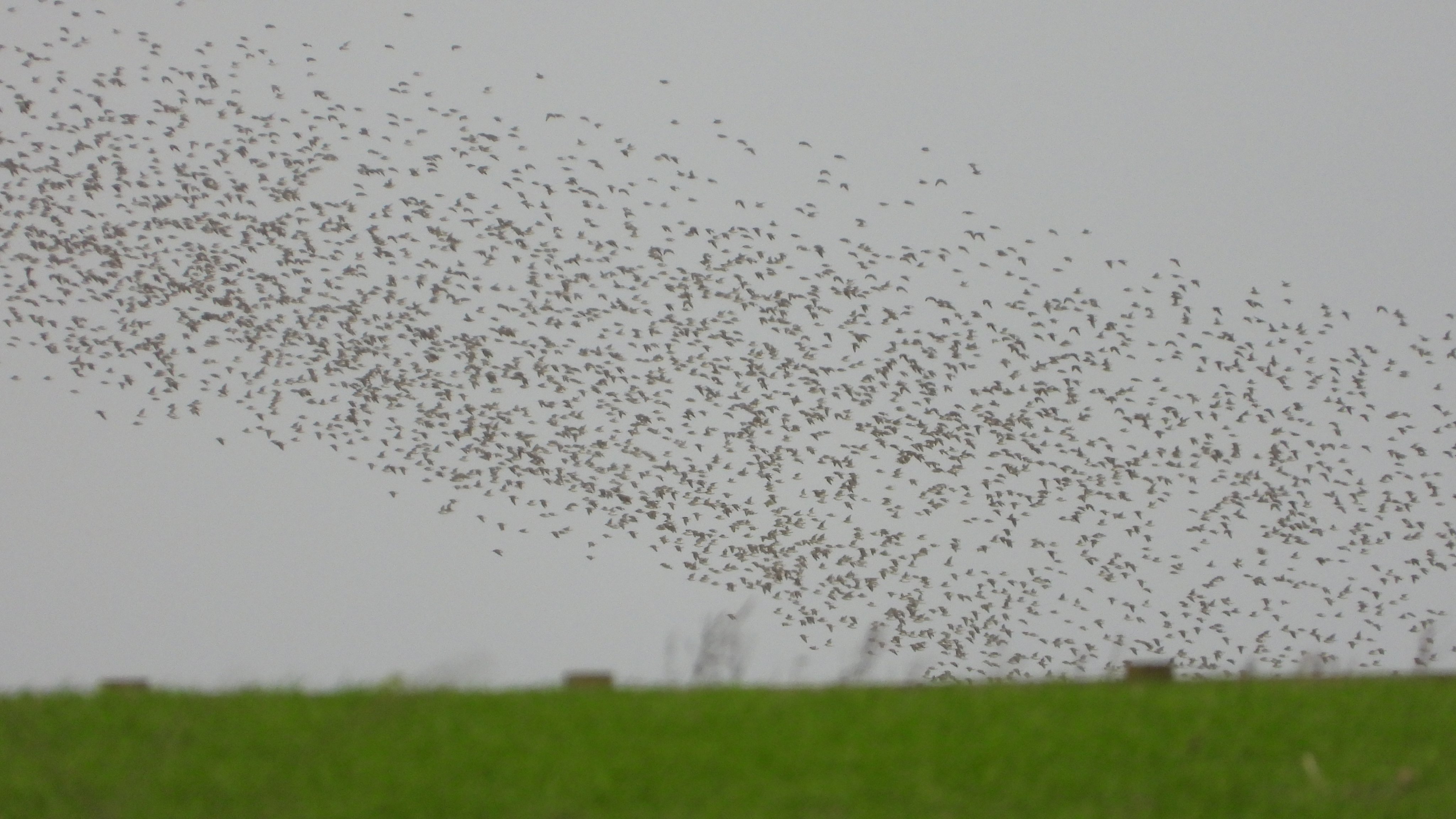 I stopped off at Ince on my way home where 7 Western Cattle Egret and 15 Little Egret were amongst the pigs. Out on the salt marshes were numerous egrets 2 of which were Great Egret. A mass of European Golden Plover took to the air spooked by an unseen predator and more winter thrushes were passing overhead.
Observer and images: Paul Ralston.