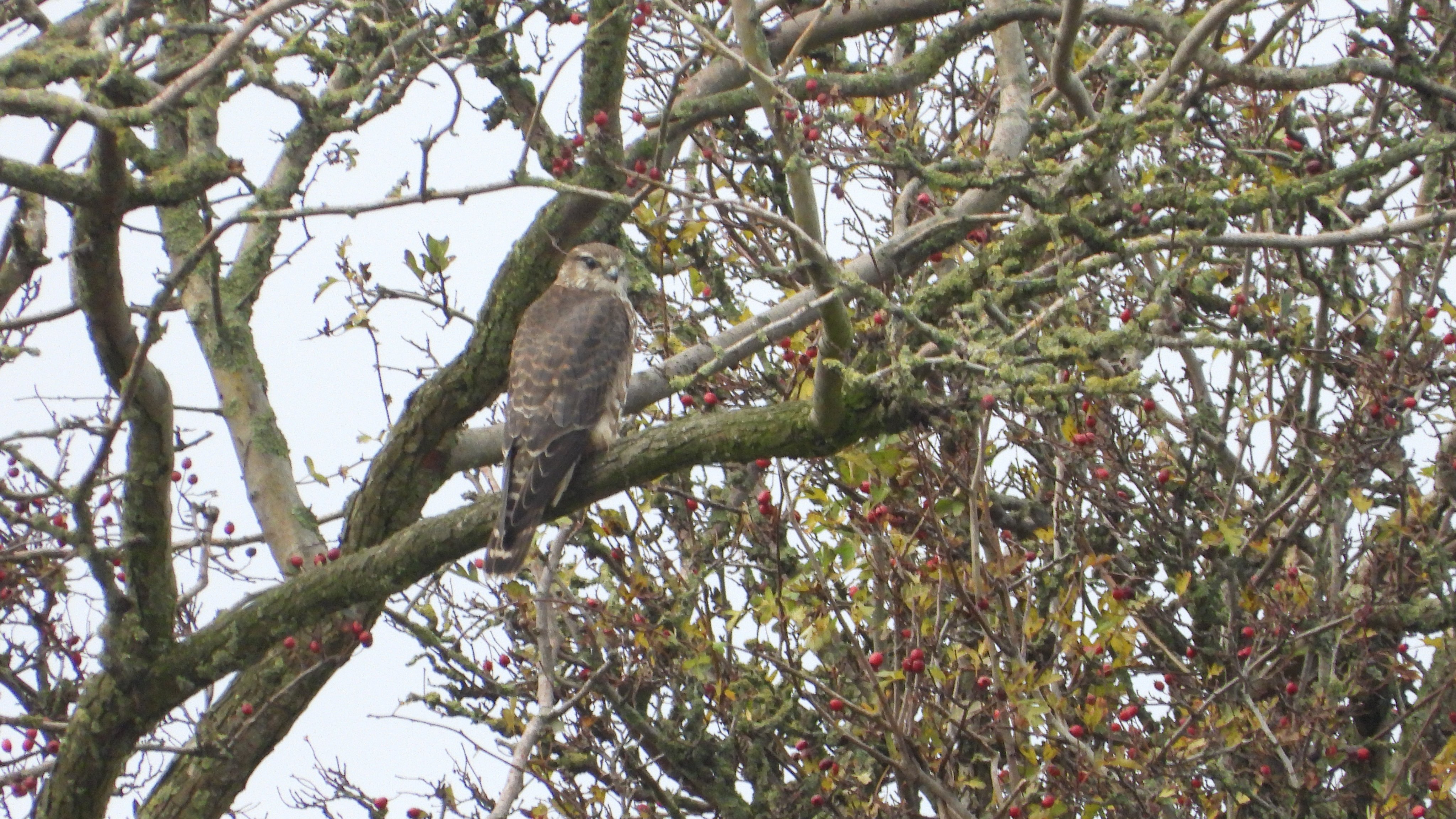 A early morning walk around No.6 and No.4 tank. I had decent numbers of ducks on No.6 and a small flock of Black-tailed Godwit and a couple of Ruff. The only thing that was on the 'phalarope pool' was a dead Canada Goose but the 'splashing pool' fared better with many Eurasian Teal, Mallard, Northern Shoveler and Gadwall present. Skeins of Pink-footed Goose were passing over heading south and a flock of c 200 Stock Dove were on No.3 tank.
Looking over Frodsham Score were several thousand Canada Goose were grazing on the short grass while Common Raven and Great Black-backed Gull were squabbling over the sheep carcases left laying on the salt marshes. The stubble field alongside the Holpool Gutter held c50 Eurasian Curlew and a an immature/female Merlin shot through causing panic amongst the Common Starling and finches feeding in the stubble.
Walking back along Lordship Lane with hundreds of Redwing, Fieldfare and Common Blackbird were stripping the berries off the hawthorn hedgerows. The 4 Mute Swan were in the field close to the lane while the 8 Whooper Swan were out by the blue slurry tank. A large mixed flock of finches were feeding in the stubble fields and included Chaffinch, European Goldfinch, Linnet and Common Reed Bunting were noted, some were bathing in the puddles along the lane.
I called into Ince on tmy way home and 5 Western Cattle Egret, several Little Egret and Grey Heron were snatching grubs unearthed by the pigs. A single Mistle Thrush joined them  for good measure.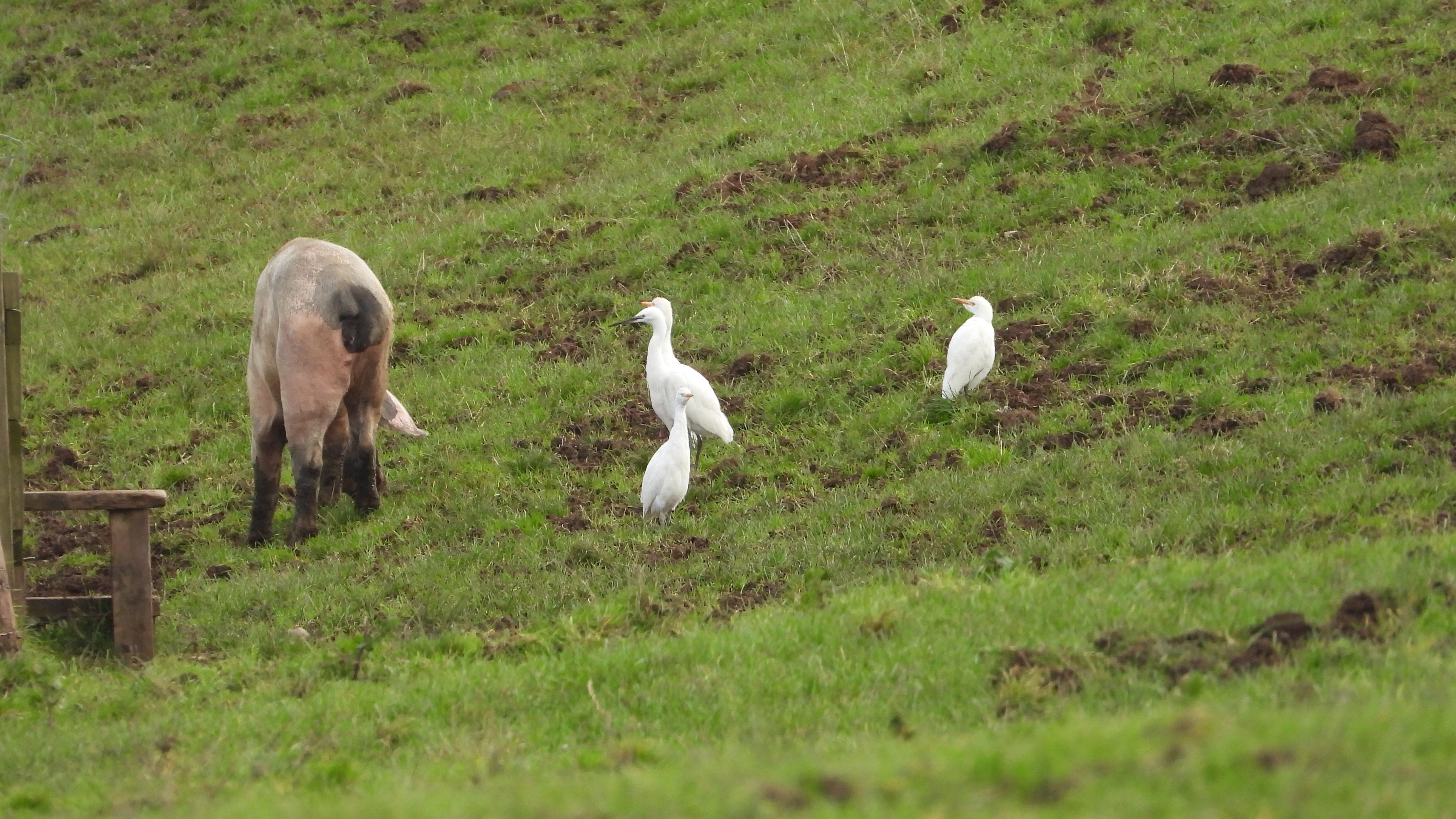 Observer: Paul Ralston (images 1-3).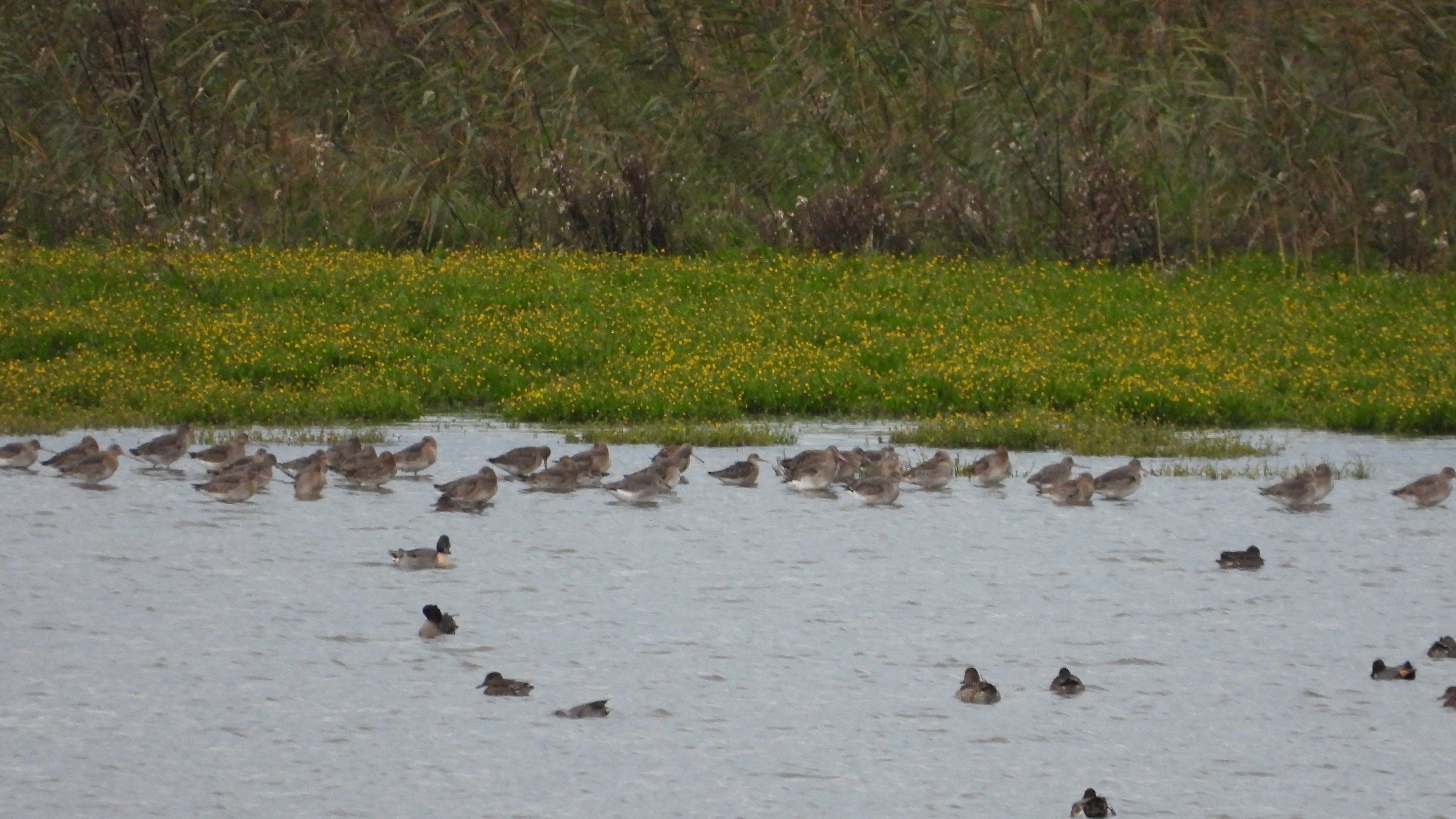 I took the route from Ship Street to the Weaver Bend where 34 Common, 7 Herring, 2 Lesser & 1 Great Black-backed and 87 Black-headed Gull. Further upriver and the Weaver Estaury had 14 Great Crested Grebe, 147 Tufted Duck, 17 Common Pochard, 32 Mallard, 117 Eurasian Teal, 4 Gadwall and 4 Northern Pintail. Small numbers of Pink-footed Goose were heading in from the south east.
A Peregrine was sat atop the blue topped Chimney that towers above the rivers.
The 11 Whooper Swan herd were still hanging out in fields close to the west bound carriway on the M56.
I popped into Kinsey's and Marsh Lanes at Ince and got 4 Cattle, 11 Little and 2 Great Egret in/or on the pig fields and salt marsh. The usual coming and froing of Pink-footed Goose were overhead.
Observer: WSM (video and images 4-6).