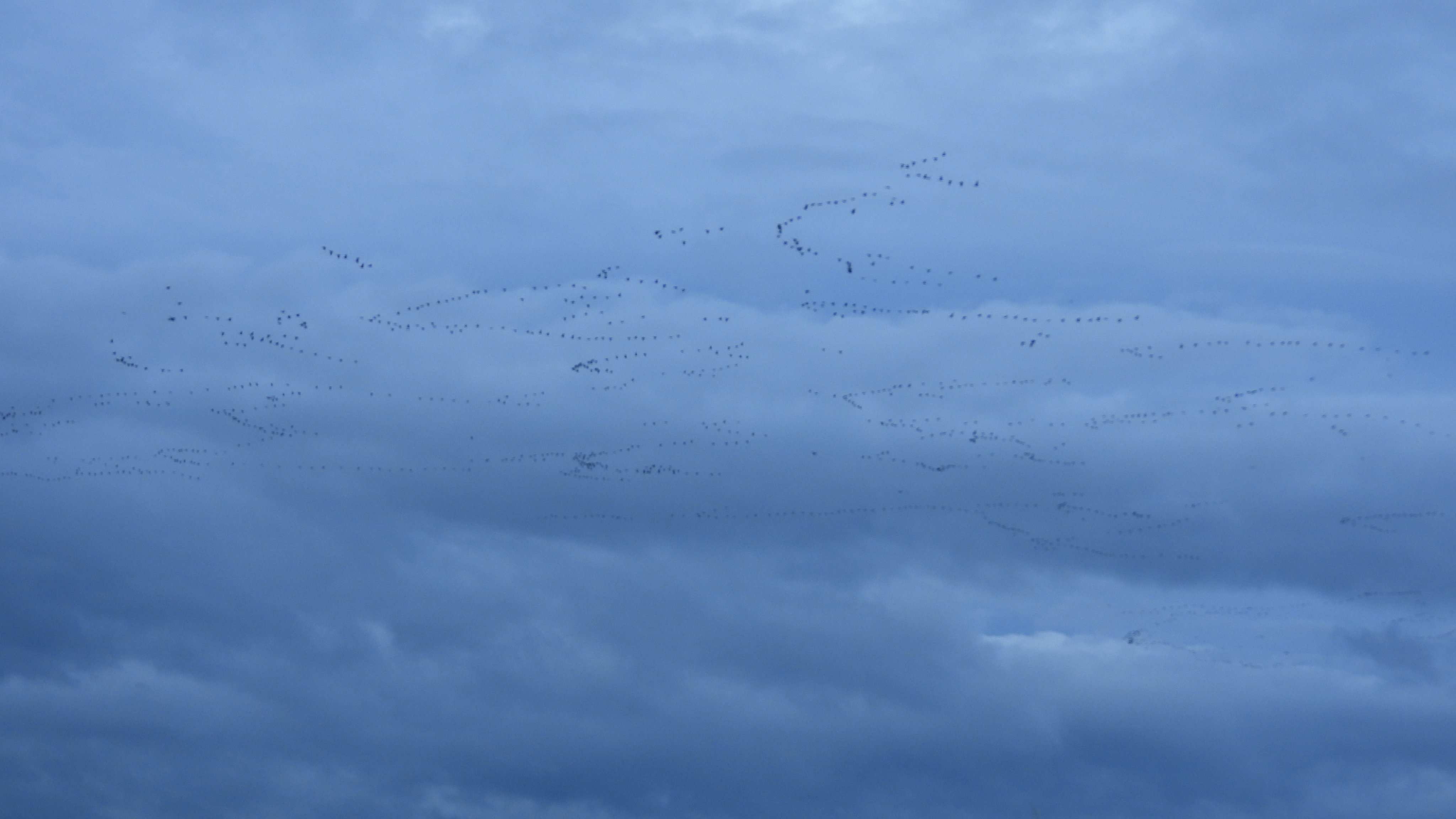 An early morning walk around No.6 and No.4 tanks. There were flocks of Fieldfare and Redwing were seen as I made my way to the marsh and thousands of Pink-footed Goose left the Mersey Estuary heading east. The usual ducks were on No.6 tank but only c20 Black-tailed Godwit were noted with Northern Lapwing flocks at the waters edge.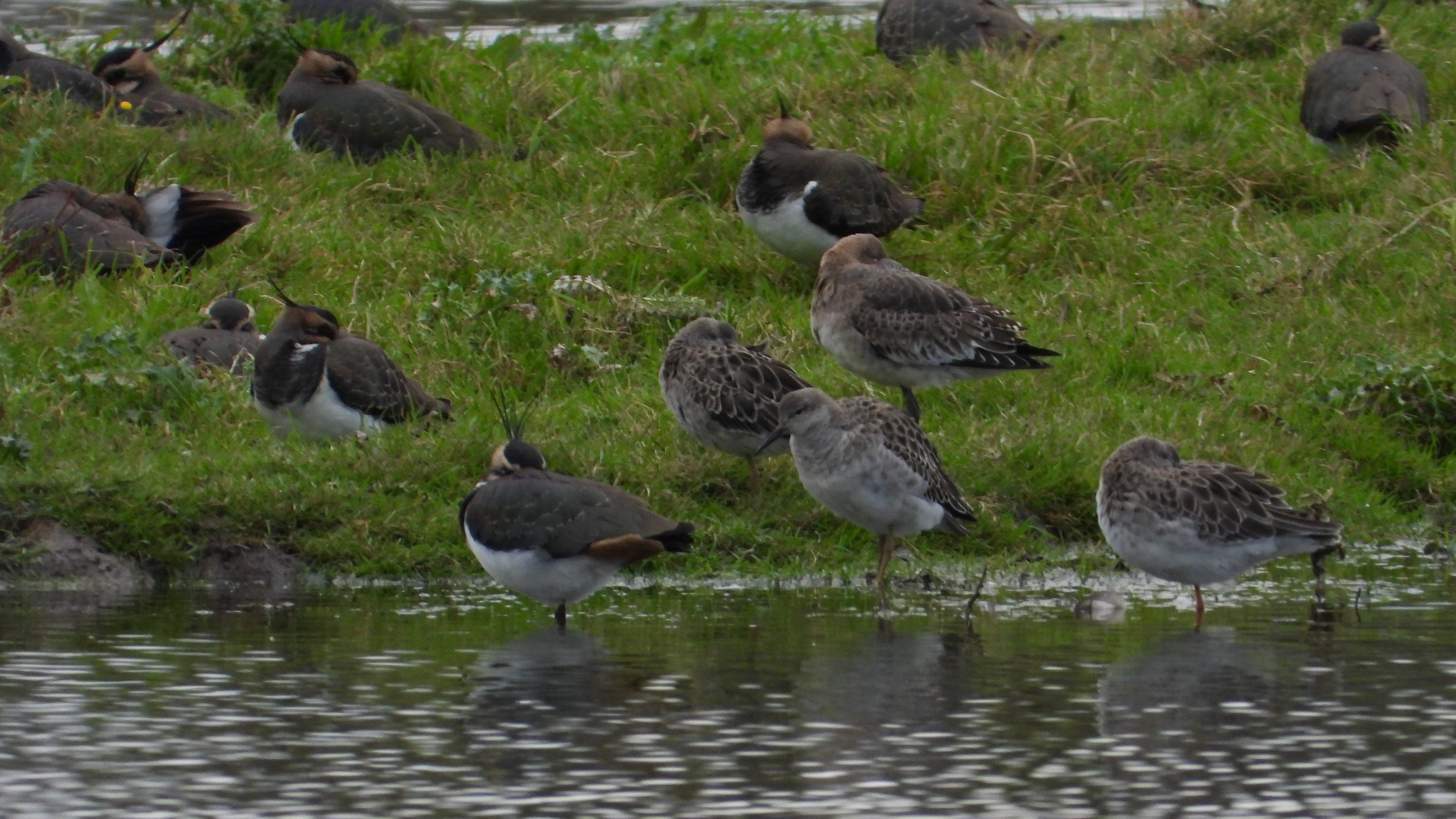 A few more godwits with 3 Ruff were amongst the plovers on the 'phalarope pool'. A Cetti's Warbler burst into song on the Manchester Ship Canal path where 3 European Stonechat were seen. Two Great Egret and several Little Egret were out on Frodsham Score and a few Pink-footed Goose drifted back to graze on the salt marsh.
The Mute Swan family were on the Holpool Gutter with the cygnets practising their take offs. Hundreds of Black-headed Gull were foraging on the stubble field and were joined by several Eurasian Curlew. A mixed flock of European Goldfinch, Linnet and Chaffinch were feeding on the weed seeds on the bank, while a Common Buzzard was hanging in the breeze.
The Whooper Swan and Mute Swan herd were still in their chosen spot on Lordship Marsh.
I stopped off at Ince on my way home and 8 Western Cattle Egret, 18 Little Egret possibly more were flushed by the sound of gunfire from the clay shoot.
Observer: Paul Ralston (images 1-4).
I made my way to conduct my monthly BTO WeBS count during the rising and falling tide out on the River Mersey. A position overlooking No.6 tank produced 541 Eurasian Teal and a significant reduction from previous days higher numbers. Northern Shoveler numbers have also been reduced from their bigger counts in October and today they reached 275 birds, 24 Gadwall, 17 Mallard with 23 Northern Pintail and 43 Eurasian Wigeon. There were 16 Little Grebe, 7 Eurasian Coot and 2 Water Rail. Several skeins of Pink-footed Goose were flying back and forth to and from the estuary.
A look across Frodsham Score on the ebbing tide was quite a spectacle with thousands of Dunlin making their Mersey snake murmurations out on the tide edge. Huge numbers of Canada Goose were joined by hundreds of Eurasian Wigeon,Common Shelduck, lots of Little Egret, 5 Great Egret. A flock of 359 European Golden Plover, 2 Ruff, 1 Bar-tailed Godwit and several hundred Eurasian Curlew.
A look over Lordship Marsh saw the Whooper Swan herd grow to 11 birds with 2 Mute Swan for company.
Observer: WSM (image 5 & videos).