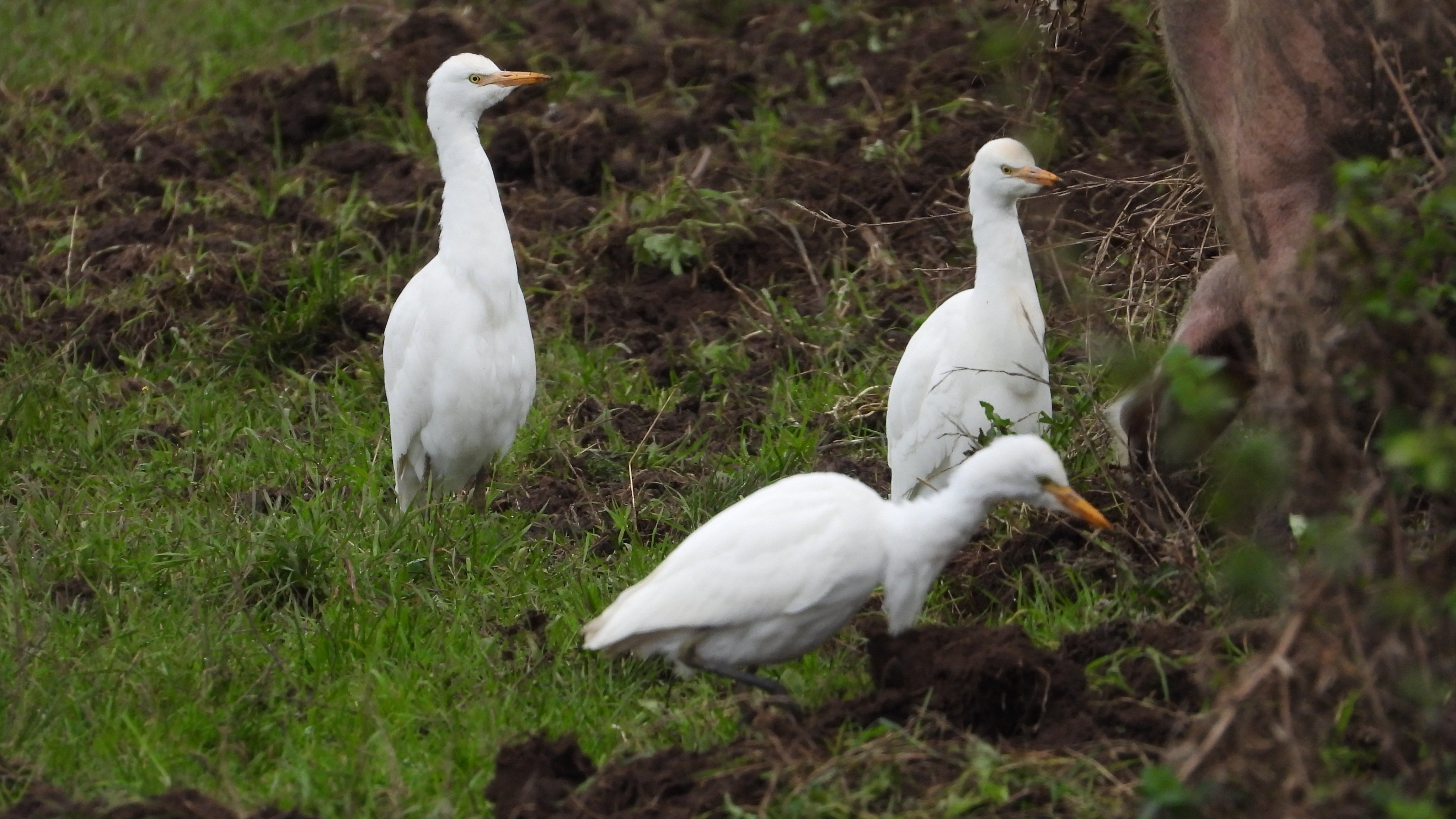 We took a road trip to the outer limits of the borderland of the south Mersey marshes where a chance encounter with Paul Ralston ensured a new high count of 13 Western Cattle Egret in with 21 Little Egret at the pig farm alongside both Kinsey and Marsh Lanes. Scattered numbers of Eurasian Curlew were also scouring the mud where the pigs have snuffled their way through the disturbed earth.
Paul had also seen 5 Great and more Little Egret out on the salt marsh across the Manchester Ship Canal. There were also thousands of Dunlin disturbed by the rising tide with skeins of Pink-footed Goose moving around.
After the giddy excursion to Ince we returned to Frodsham Marsh and a walk around No.6 tank with my first flock of 14 Fieldfare noisly chattering from the Spindle bushes along the north bank of the tank.
Apart from no godwit flocks on the tank and the usual amount of Eurasian Teal and Northern Shoveler accounted for we moved along to the 'phalarope pool' on No.3 tank which held a single teal and a single Black-tailed Godwit. Most of the ducks had flipped over the bank and were on the 'splashing pool'.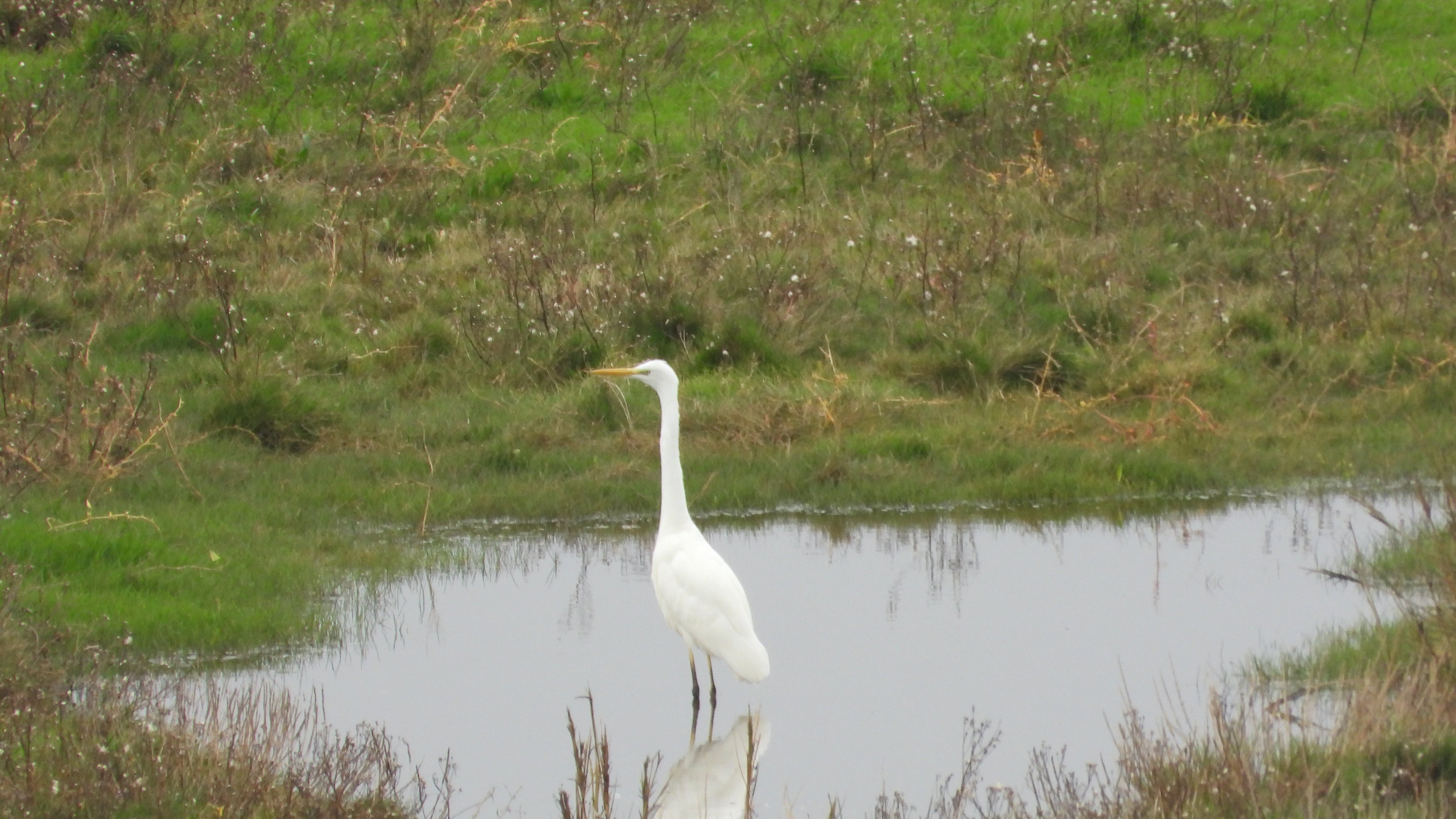 Lordship Marsh's Whooper Swan herd has grown by two to 8 birds, with them were 3 Mute Swan.
Observers: Paul Ralston (image 2), JS & WSM (images 1 & 3-7).