An early start and a quick glance across No.6 tank produced a large flock of Black-tailed Godwit and an incoming Bar-tailed Godwit. I quickly moved on and a look across Frodsham Score on the rising tide with a cold northerly wind causing a eye watering experience. There were 5 Great and numerous Little Egret with small whirling flocks of Dunlin moving along the salt marsh shoreline and skeins of Pink-footed Goose heading off to the east.
It wasn't a place to linger so I return to take up position on the banks of No.6 tank (a slight stop off at the 'phalarope pool' where numerous Eurasian Teal, Northern Lapwing and a solitary Ruff).
The large flock of godwits again included the Bar-tailed and 14 Ruff. Ducks are again the main species with the water level inching out all but the longer legged waders. Northern Shoveler measured 217 birds with c1000 Eurasian Teal, 4 Tufted Duck, 16 Common Pochard, lots of both Northern Pintail and Eurasian Wigeon and also 21 Little Grebe. A young Peregrine flew in and unsettled the godwit flock which duely up sticks and departed to the Mersey Estuary.
The six Whooper Swan were still with 3 Mute Swan on Lordship Marsh, a couple of European Stonechat, a Common Chiffchaff and numerous vocal Cetti's Warbler.
Observer: WSM (images 1-2 and videos).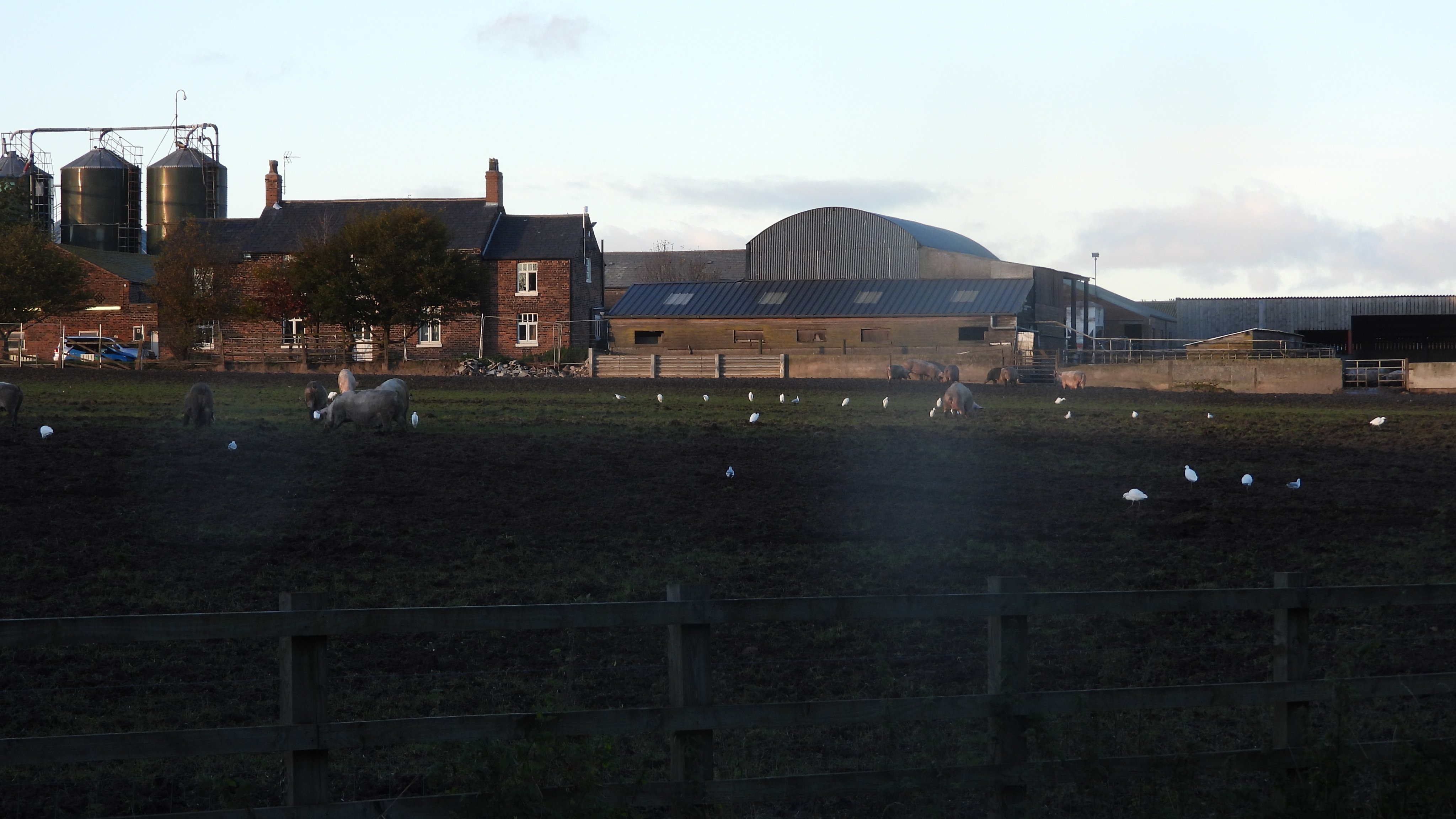 A quick after work visit to Ince where 8 Western Cattle Egret, c18 Little Egret. Two visiting birders reported seeing 11 Cattle Egret which would be a new high count for them locallt, but it's been predicted for some time that we'll reach double figures before the end of 2021.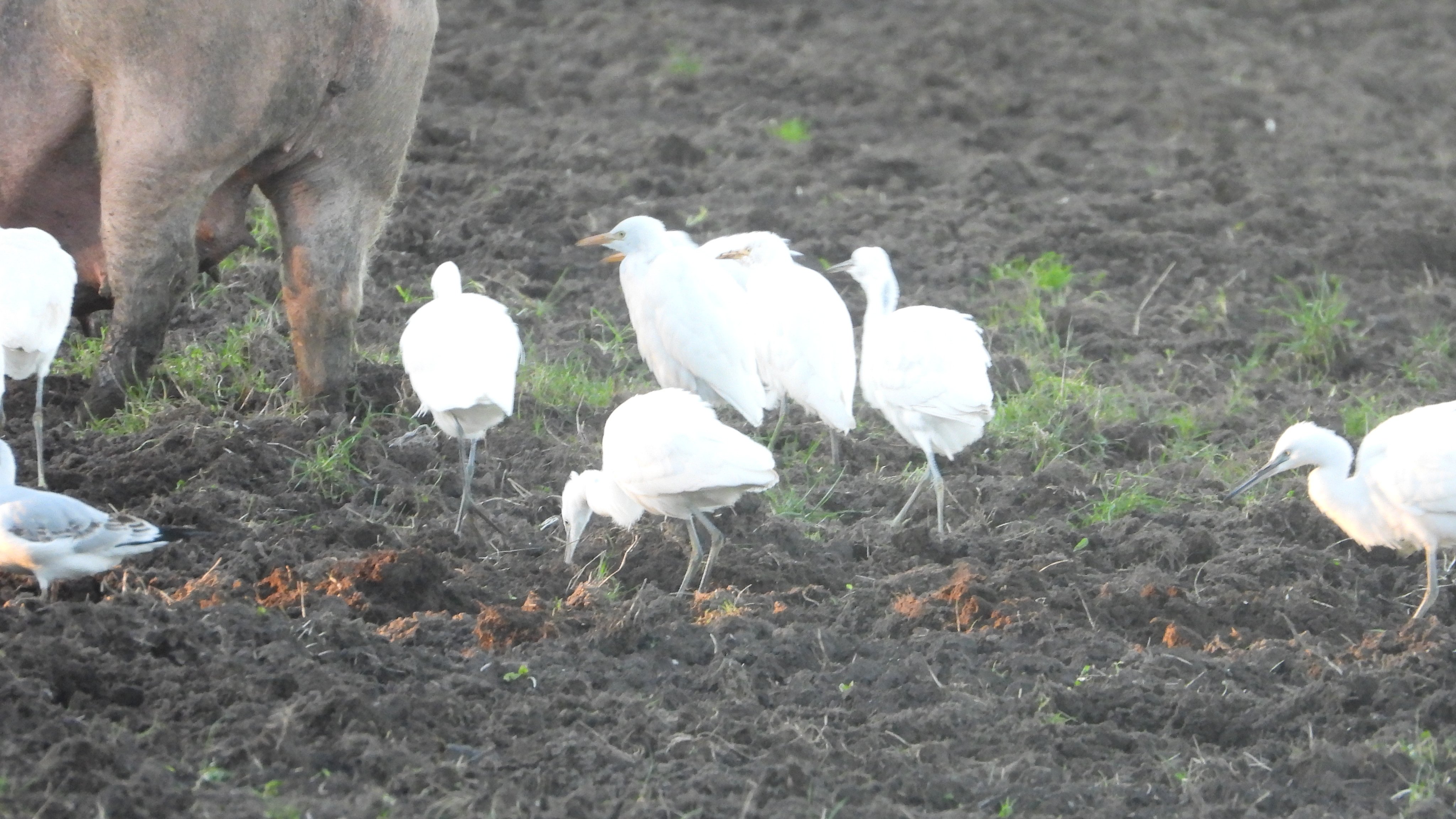 The Pink-footed Goose skeins were overhead and a flock of Redwing were heading to their roost.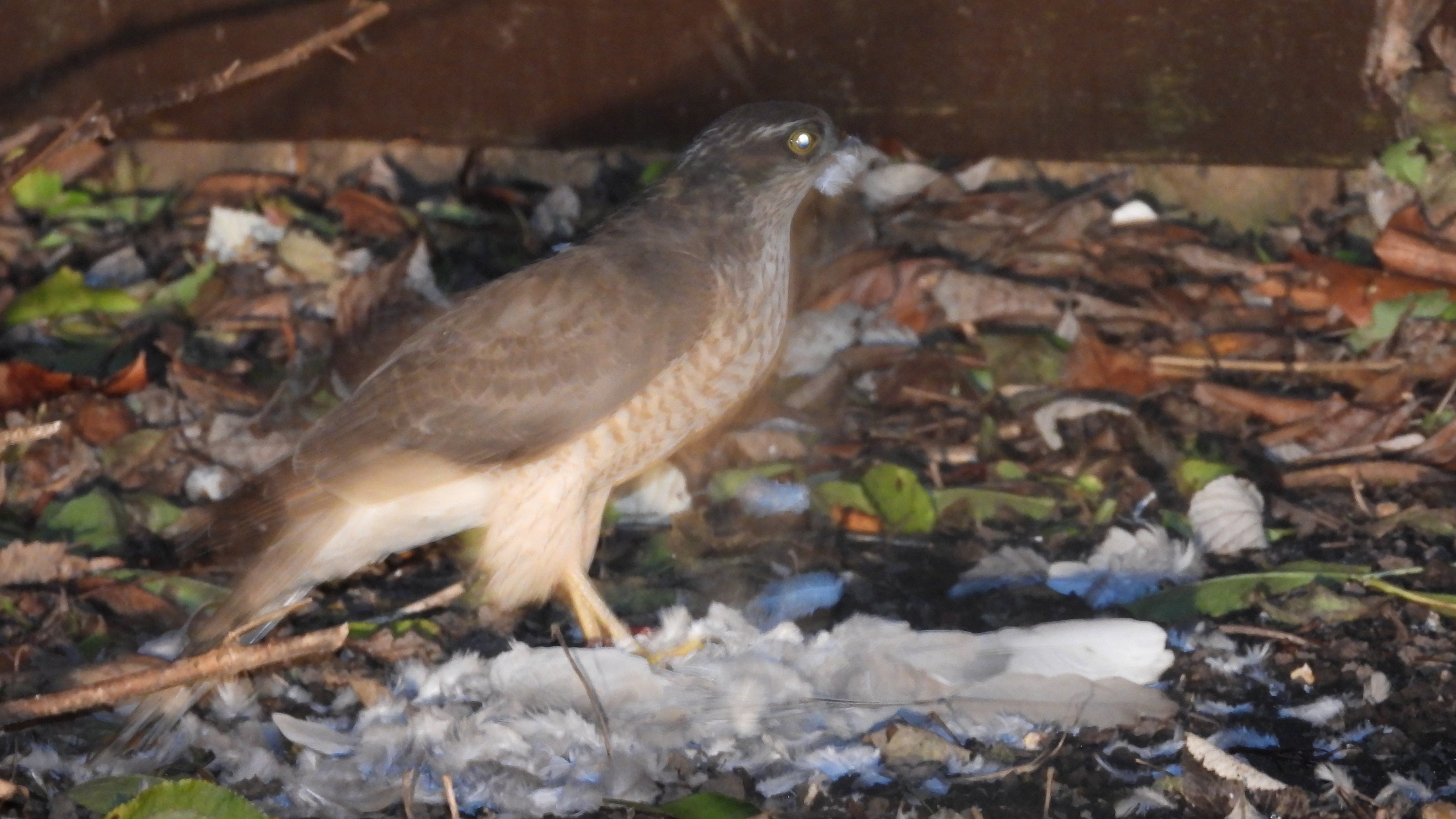 Before I headed home to roost a Sparrowhawk caught in my car headlights was feeding on a Collared Dove on the road ahead and it was literally the end of the road for the dove too.
Observer: Paul Ralston (images 3-5).