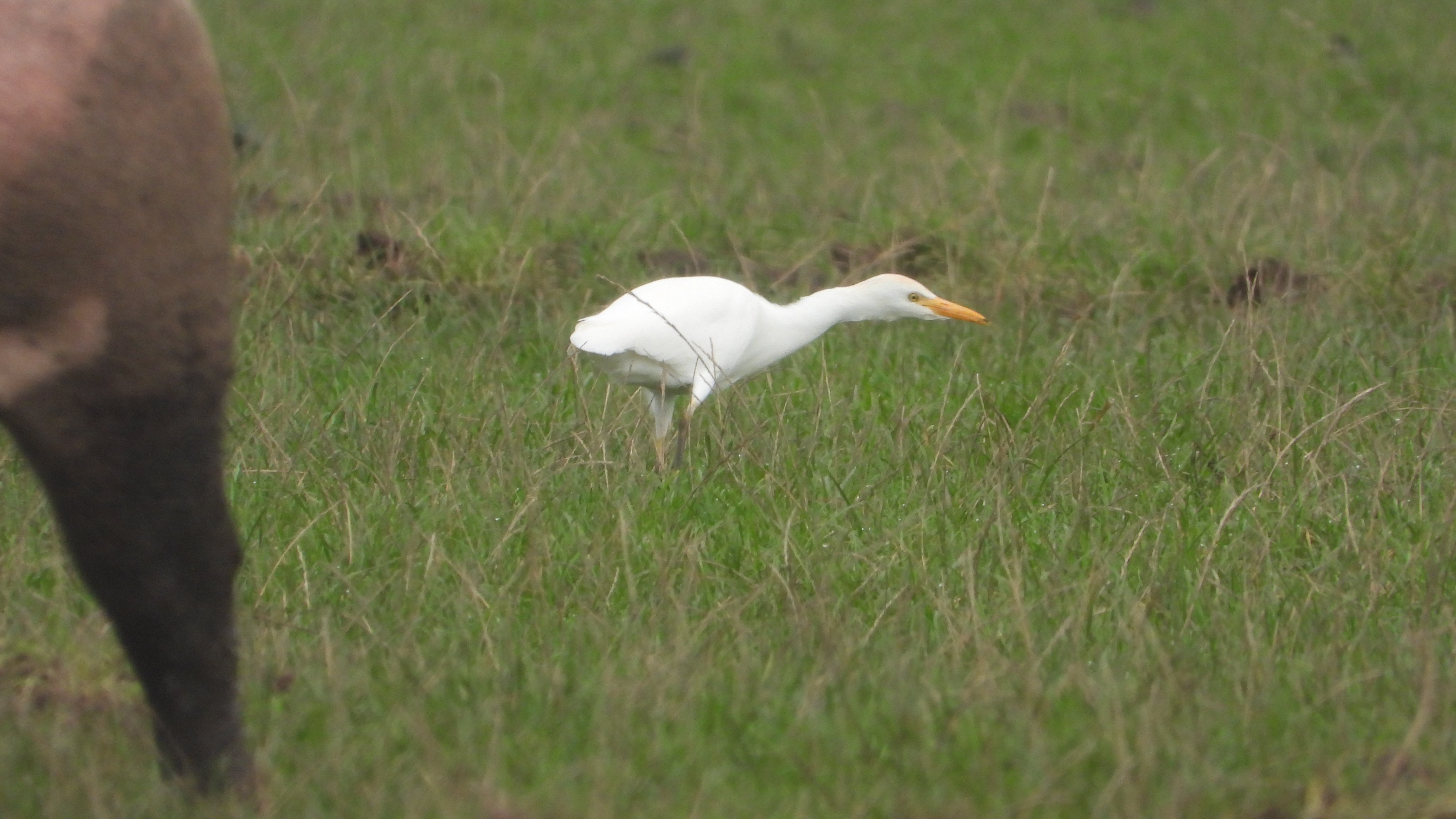 An early morning along walk along the River Weaver where 16 Great Crested Grebe, c200 Tufted Duck, smaller numbers of Mallard, Eurasian Teal and Gadwall. Out on the Mersey Estuary were plenty of Black-tailed Godwit, Common Redshank, Eurasian Curlew and Common Shelduck.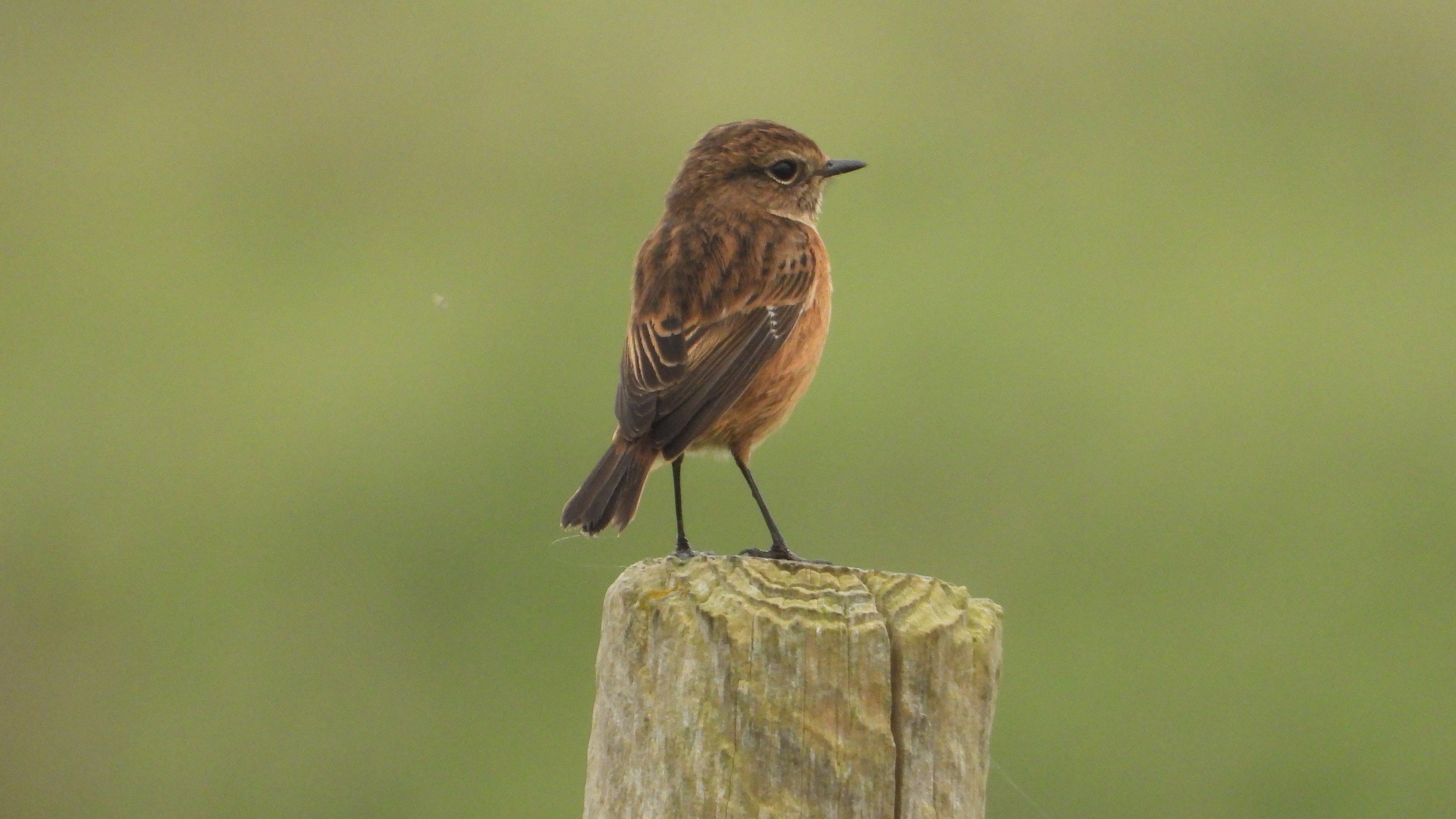 There were 6 European Stonechat on Alder Lane with a couple of Common Chiffchaff. The Western Cattle Egret was again in the pig fields along Kinsey Lane at Ince.
I watched the high tide from Ince and noted 5 Great Egret, numerous Little Egret, a few hundred Pink-footed Goose at rivers edge and another skein of c80 seen making their way on to the marsh as I left for home.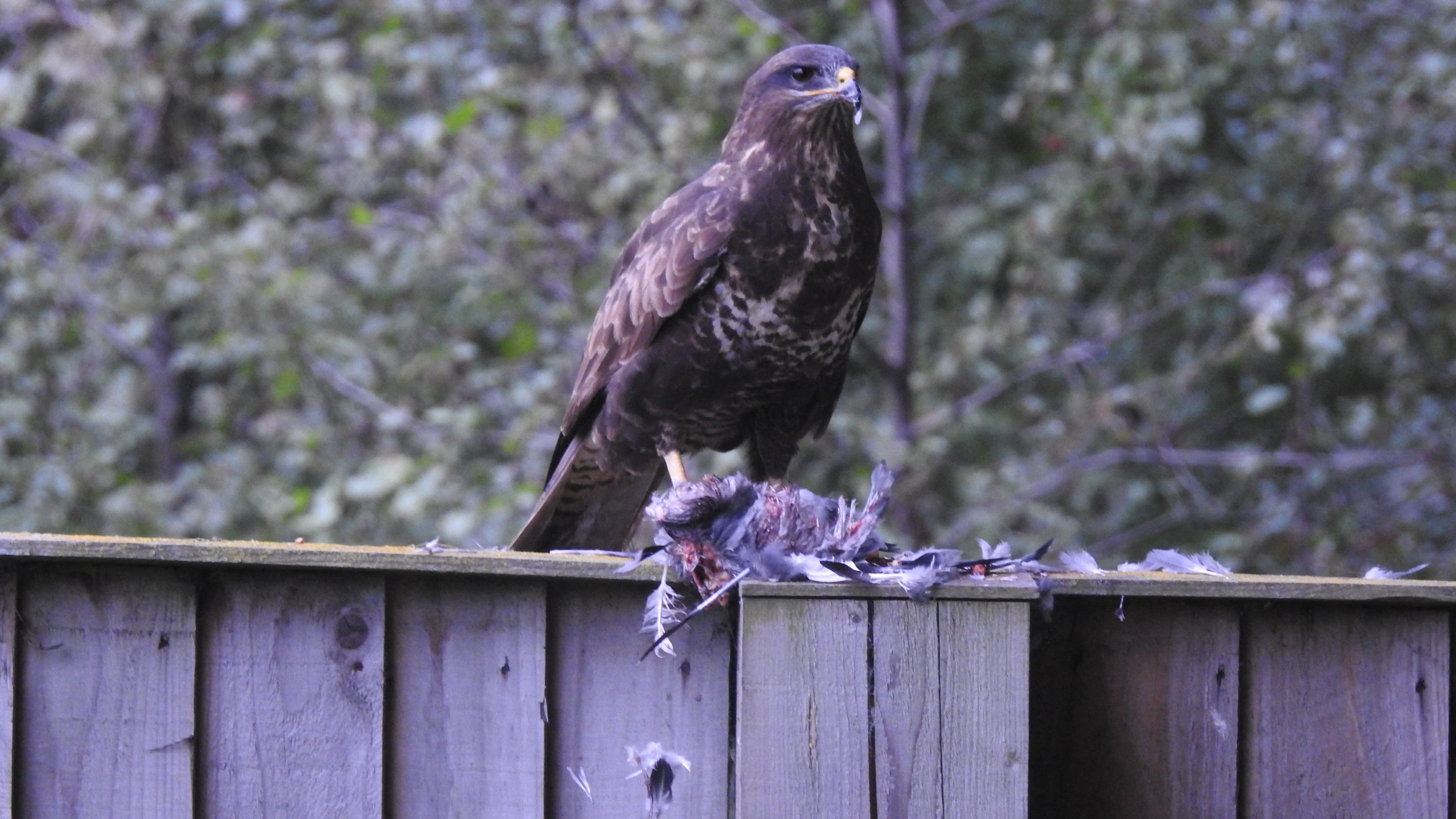 Two Common Chiffchaff along hedgerow.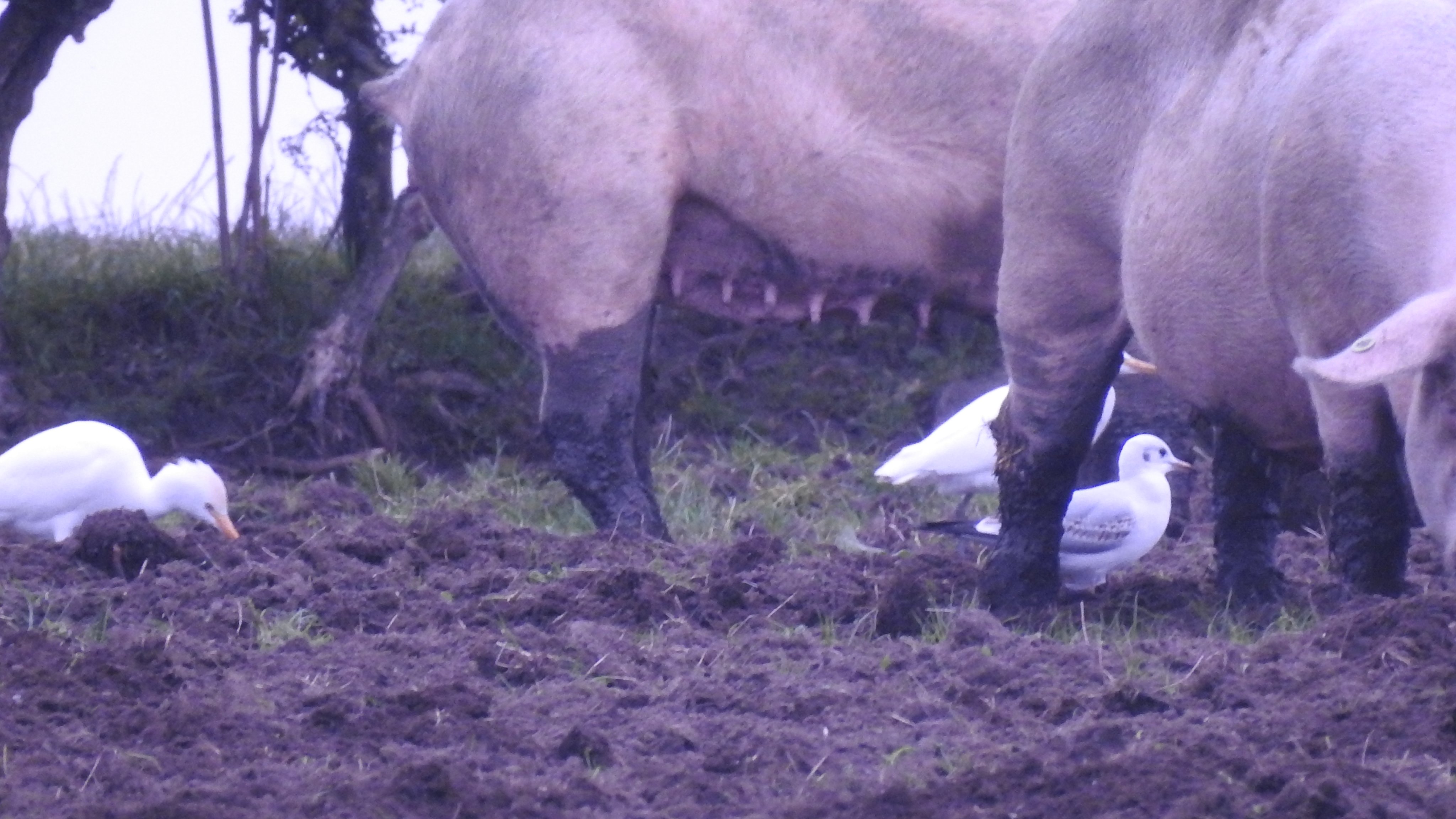 The Western Cattle Egret had the company of another, hopefully we can expect more over the next few weeks and a Common Buzzard fed on pigeon neatby.
Observer: Paul Ralston (images 1-4).
An after work trip to the marsh and another look over No.6 tank during the ebbing tide out on the Mersey Estuary. A flock of c1200 Black-tailed Godwit, 21 Common Snipe, 15 Ruff, 23 Common Redshank, 2 juvenile Curlew Sandpiper doing their best to conceal themselves within the roosting Northern Shoveler flock. Gulls mostly Common and Black-headed drop into bathe and rest before heading to the estuary for the night and a nice surprise was a locally scarse adult winter Mediterranean Gull.
Also noted was a fragmented skein of c600 Pink-footed Goose heading south east to Frodsham Hill before switching to south west over Helsby Hill and obviously using the Sandstone Ridge to navigate. Ducks were reduced with 119 Tufted Duck, c100 Northern Shoveler, 41 Northern Pintail and c250 Eurasian Teal.
Several skiens of Pink-footed Goose were moving north west over Runcorn earlier in the day and 3 Ruddy Shelduck were on the mudflats before the tide at Wigg Island.
Observer: WSM (images 5-7).