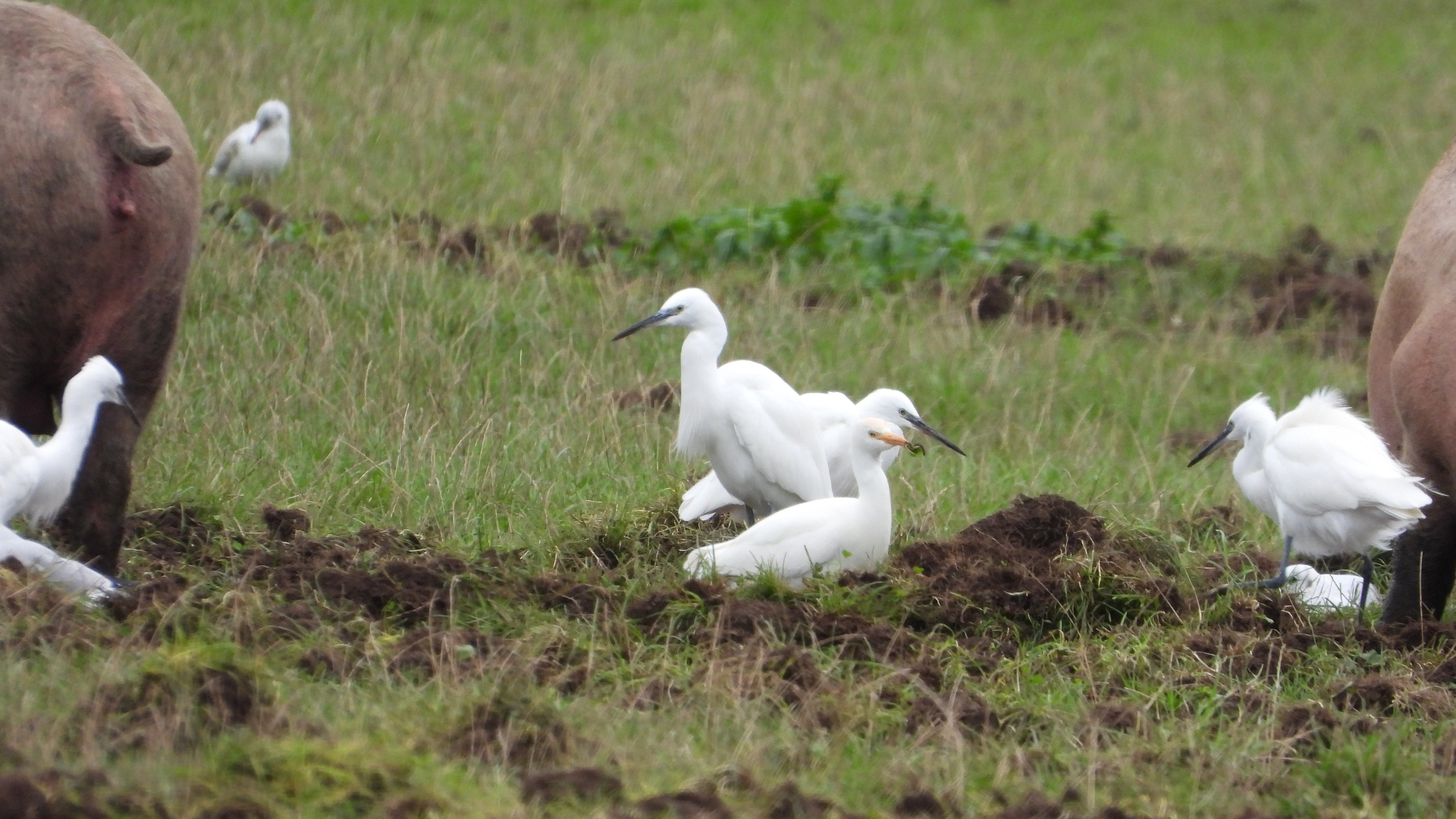 I managed the first hour at dawn and saw 2 Bar-tailed & c1500 Black-tailed Godwit, 3 Curlew Sandpiper, 15 Ruff incl a white headed bird, 31 European Golden Plover & loose flocks of Pink-footed Goose.
A flock of 136 Tufted Duck were part of an assemblance of other ducks.
Observer: WSM (image 2).
I started at the Weaver Bend this morning with not a lot about as the water levels have risen covering the sand bank. A few Common Redshank made their way out to the estuary and a Little Egret was on the shooters' pool. Common Buzzard were plentiful during the walk as were Common Kestrel, a Sparrowhawk was noted hunting the bank on No.6. I saw 2 of the 3 Curlew Sandpiper in amongst the wader flock mixing with Northern Lapwing and European Golden Plover. A Common Kestrel spooked the lapwings but the other waders took no notice.
On to Kinsey Lane, Ince were the single Western Cattle Egret joined forces with a dozen or so Little Egret grabbing grubs hooted out by the pigs. Duck numbers were slightly reduced on the ponds, but still decent numbers of Mallard, Gadwall, Eurasian Coot and Common Moorhen. There were 8 Black-tailed Godwit were foraging at the edge of one of the ponds.
A Tufted Duck with an injured wing was seen on the River Weaver.
Observer: Paul Ralston (images 1 & 3-5).