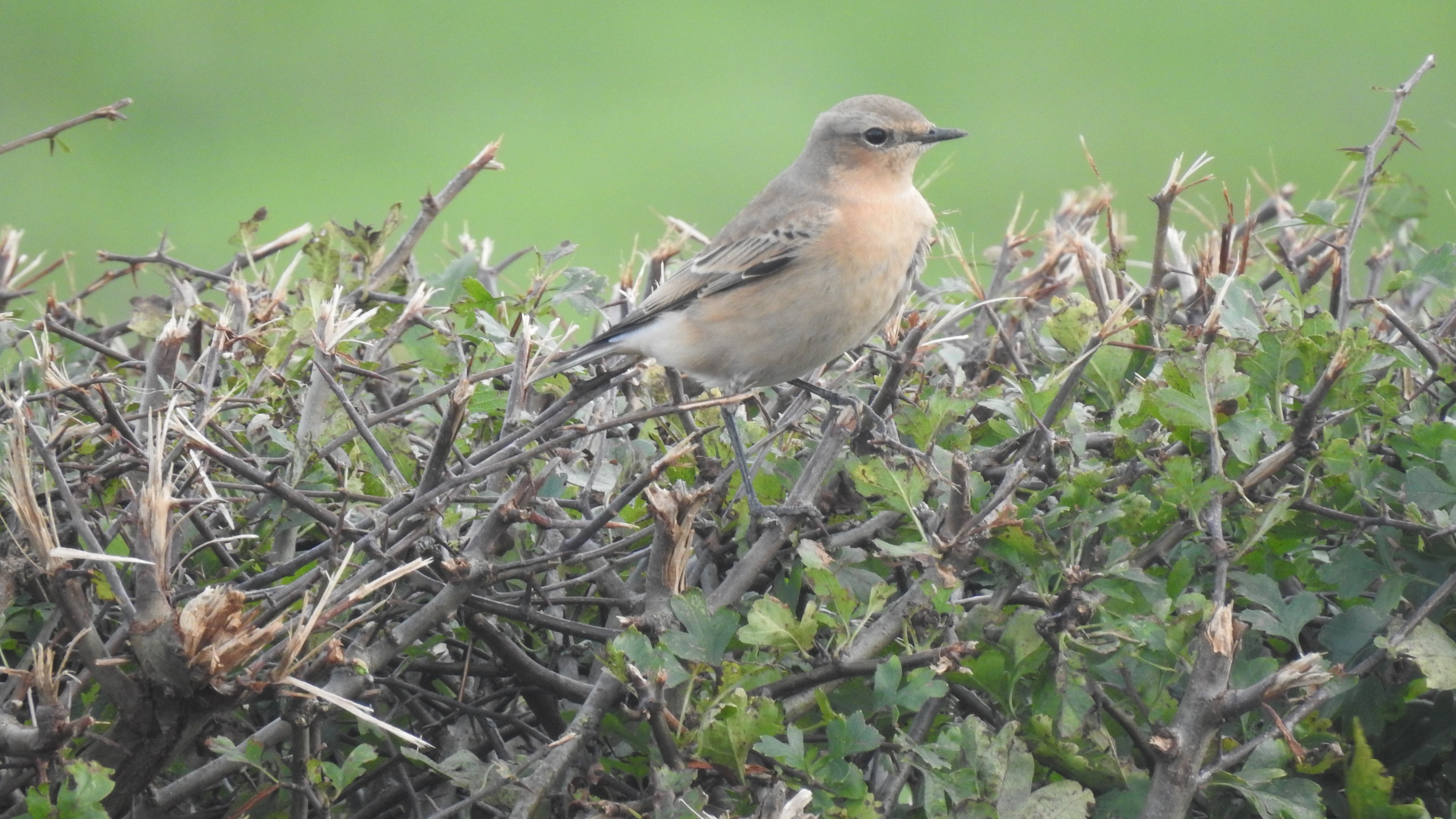 A morning walk around the marsh ended up adding in a late afternoon walk around the marsh. The 'phalarope pool' was fairly quiet, that was until a screaming juvenile Peregrine began a series of dive bombes against a juvenile Black-tailed Godwit The frightened godwit was eventually flushed and thus ensued a lengthy unsuccessful chase around No.3 tank (kids eh!). The Eurasian Teal that were present gathered in a cowardly circle on the pool until the threat subsided.
Walking out to the north banks of No.6 tank and atrouious mid afternoon light made viewing difficult especially without my cap to give me shade. Again there was a huge flock of Black-tailed Godwit numbering 4,000 (a minimum of 100 juveniles) birds and hiding within was a Bar-tailed Godwit which soon emerged from the throng and fed through the increasing water level margins. Three juvenile Curlew Sandpiper were again feeding along the shallows with 9 European Golden Plover, c400 Common Redshank, 15 Ruff and some Common Snipe.
Duck were also in big numbers and the Eurasian Wigeon flock is increasing to 26 birds with Northern Shoveler and Northern Pintail very much in evidence. Also Eurasian Teal, Gadwall, Mallard with a bird showing extensive white to its head.
Observers: JS & WSM (images 2-3) & (independently) Whipper.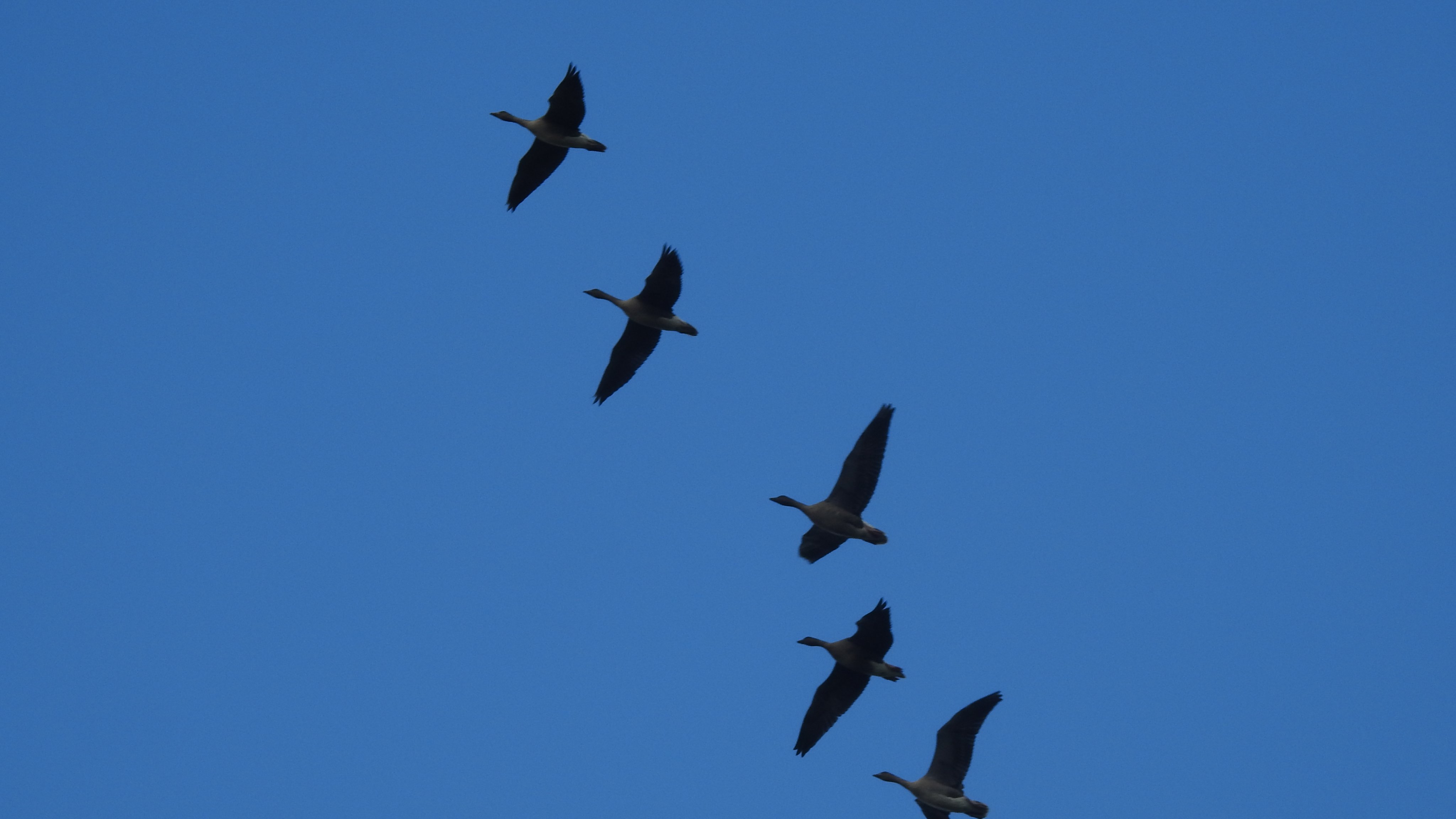 I was at Goldfinch Meadows LNR and Kinseys lane, Ince this afternoon where good numbers of ducks were on pools. Mallard, Gadwall, Eurasian Teal, Northern Shoveler, Eurasian Wigeon and 3 Mute Swan.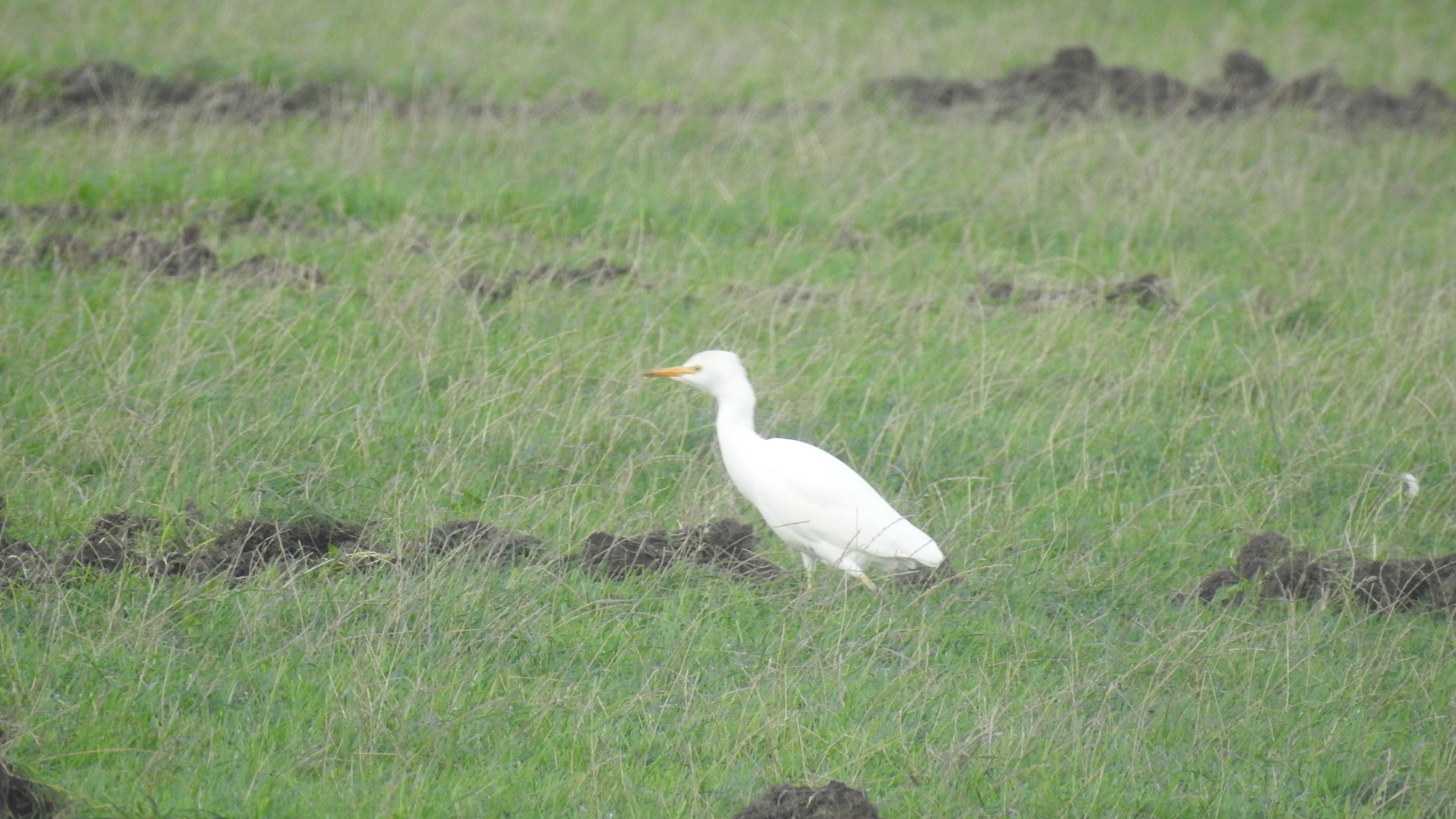 A Western Cattle Egret was the first to return to this popular wintering site for them and amongst the pigs were several Little Egret, 11 Pink-footed Goose flying overhead. Also spotted were a juvenile Eurasian Greenfinch, 2 Northern Wheatear and c40 Eurasian Curlew.
Observer: Paul Ralston (images 1 & 4-5).
David Eisner (images 6-9) had a similar idea and checked out Kinsey Lane today and his photogrphic skills can be found above.