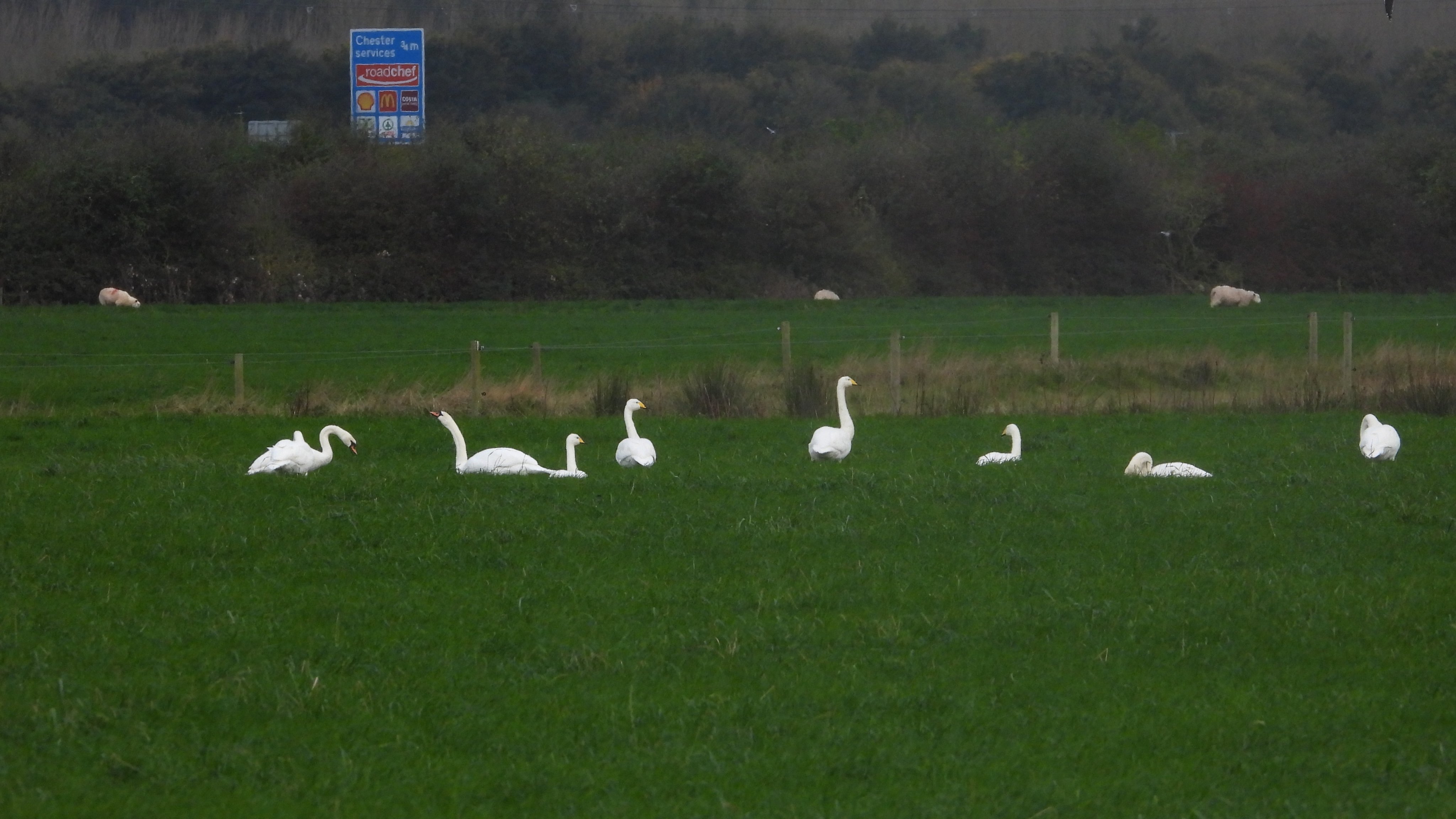 The weather on the marsh this afternoon was foul for the fowl on No.6 tank. A 1st cy Peregrine sent everything up or from the water and hiding in the vegetation. The most notable being c1000 Eurasian Teal, c250 Northern Shoveler, 31 Northern Pintail, 12 Common Pochard, a few Tufted Duck, Gadwall and Mallard. The Black-tailed Godwit flock contained 1200 Black-tailed Godwit with 21 Common Snipe.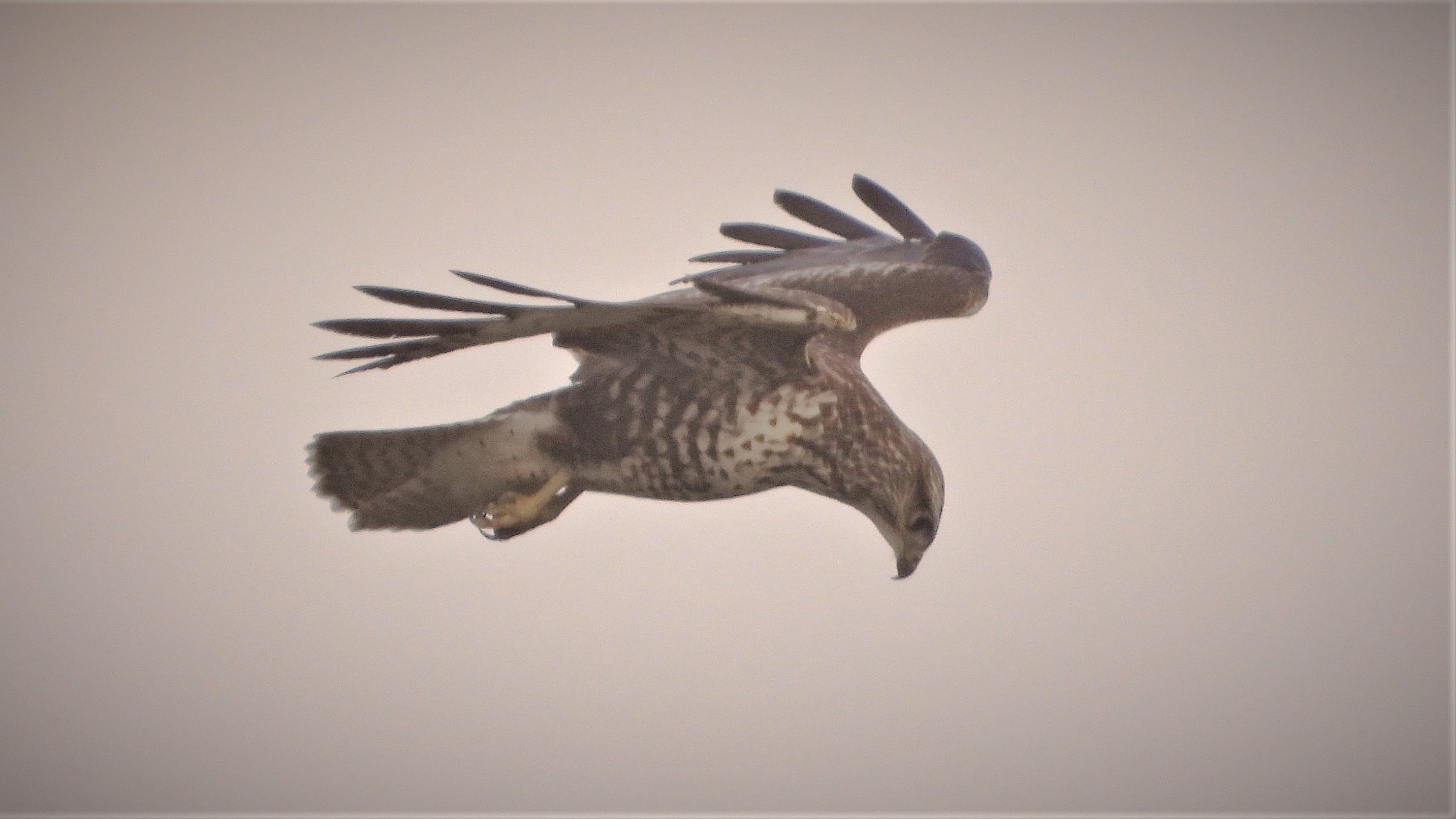 A walk upto the 'phalarope pool, saw drake Eurasian Teal in their nuputal display and both Northern Shoveler and Northern Pintail sharing the flood. A few Black-tailed Godwit were also present. A Little Egret flew over to the south and a Common Chiffchaff was calling from the banks of No.6 tank in the steady rain..
Observers: JS & WSM (video).
A wet afternoon visit to No.6 tank where flocks of Black-tailed Godwit were resting in the shallows. A juvenile and adult Mute Swan were on the tank but left after a short while. The Carrion Crow were in a mischievous mood and tormenting any raptor trying to hunt in the area which included Common Buzzard, Common Kestrel and Western Marsh Harrier.
A mixed flock of c2000 Wood Pigeon, Stock Dove, feral pigeons and corvids were feeding on the stubble fields and a pair of European Stonechat sat on the fence near the model flying field. The 6 Whooper Swan and 3 Mute Swan were grazing on Lordship Marsh.
I stopped at Ince on my way home where c70 Eurasian Curlew were joined by a large flock of Northern Lapwing and Pied Wagtail feeding in the fields alongside Kinseys Lane. A flock of c20 Little Egret and at least 3 Western Cattle Egret were in the field at the entrance to the pig farm.
Observer: Paul Ralston (images).