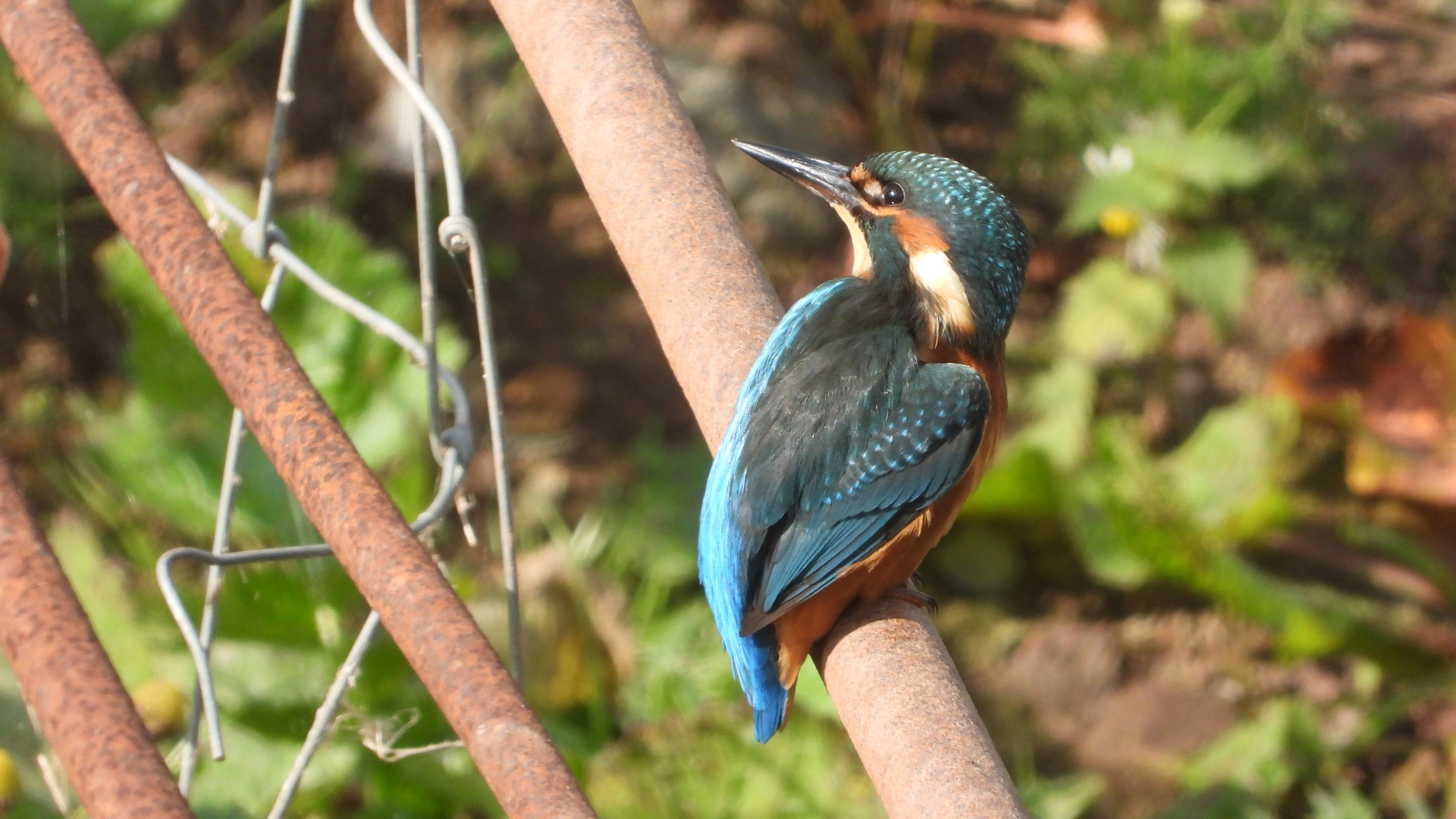 A short walk this morning starting at Ince to the Holpool Gutter.
On my walk out to the marshes I saw a single Garganey showing at Goldfinch Meadows LNR at Ince with a few Mallard, Eurasian Teal, Gadwall, Little Grebe and the usual Eurasian Coot and Common Moorhen.
There were 2 Mute Swan left on one of the pools, they then move to another pool whereupon they were attacked by a single Mute Swan. One of the aggressors was wearing a yellow darvic ring.
On to the Manchester Ship Canal path and a few Common Chiffchaff and Willow Warbler were moving along the hedge line with a mixed flock of tits. Hundreds of Canada Goose were feeding on the stubble field and left to join a couple of thousand more resting on the canal with several Greylag and a white domestic type.
Looking out over Frodsham Score salt marsh and Common Raven and Great Black-backed Gull were sharing a sheep carcase, while a Great Egret was seen to drop in to a tidal gutter.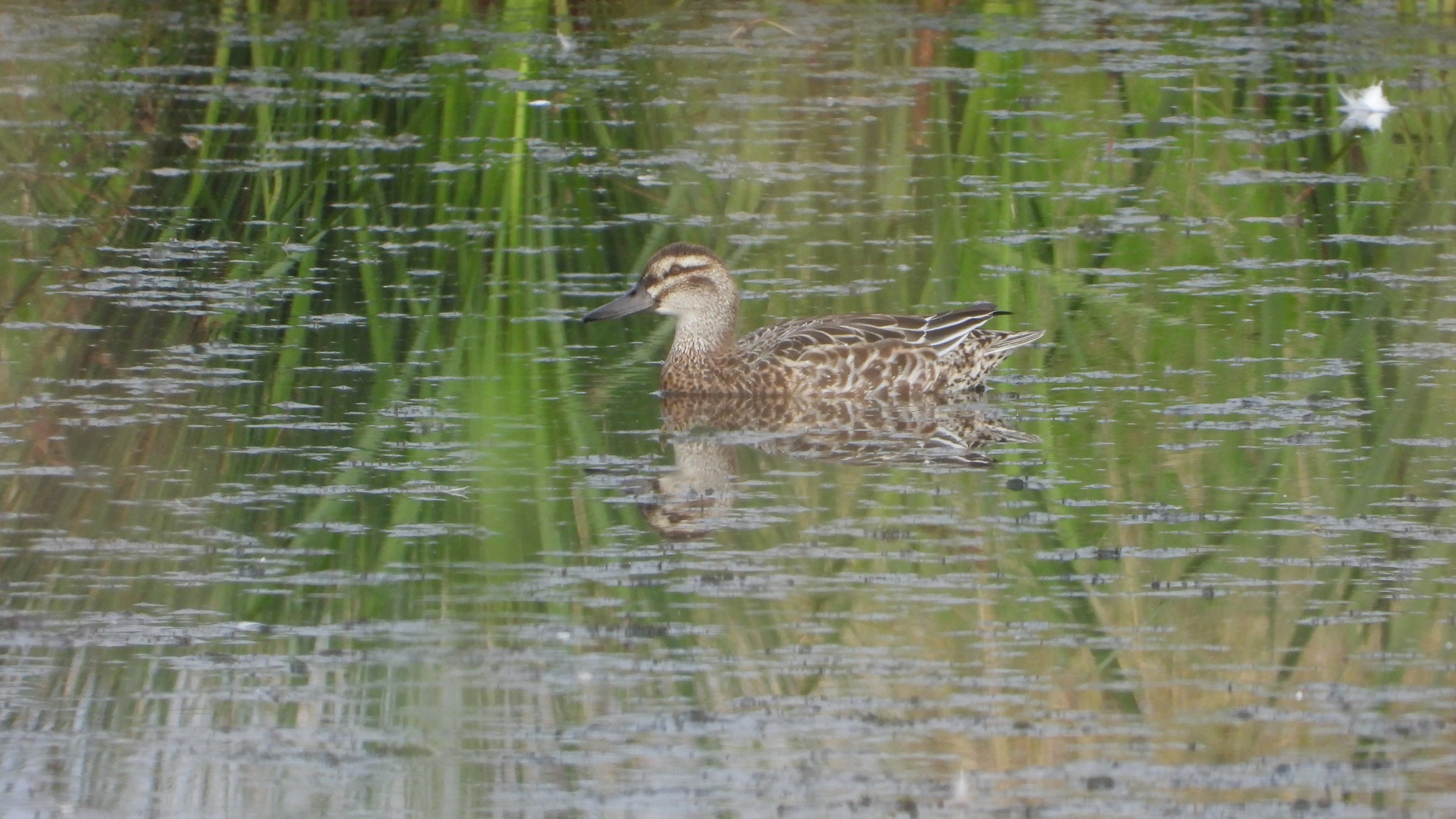 On to the Hollpool Gutter and a Common Kingfisher was hunting from a post and made two attempts to catch fish, but failed and moved on.
Walking back to the start of my walk and another Garganey was showing well at the nature reserve. Several Comma butterflies and dragonflies were making the most of the autumn sun warm.
Observer: Paul Ralston (images 1-5).
I again took the opportunity to catch in on the waderfest on No.6 tank with 258 Common Redshank budding up to their Spotted Redshank cousin (another was with a small flock hiding below the north bank. The flock of c2500 Black-tailed Godwit flock were very settled and apart from a few heading out to the Mersey Estuary after the high tide the flock didn't budge throughout my vist. A count of 31 juveniles in the flock were noted. The gathering of the Ruff clan numbered 18 birds and they were busy feeding up through the buttonweed and dying sea aster plants along the edge of the shallow waters. I countered 31 Common Snipe in the fringes of the reed bed while Northern Lapwing were again dropping down the numbers table.
Ducks are always a welcome diversion from sifting through the waders and a Garganey makes the days tally to three birds with Paul's two at Ince. Northern Pintail reached a count of 36 birds and moulting Northern Shoveler were in triple figures. Some of the drake Eurasian Teal are showing signs of colour on their head parts. The c250 Black-headed Gull flock which had been following a tractot ploughing a field off Moorditch Lane dropped in to bathe and rest before flying over the reed beds to pick off the emergence of flying insects.
A kettle of 8 Common Buzzard joined the 12 Common Raven riding the warm air thermals over the marshes and a Eurasian Jay flew through.
Observer: WSM (images 6-7).