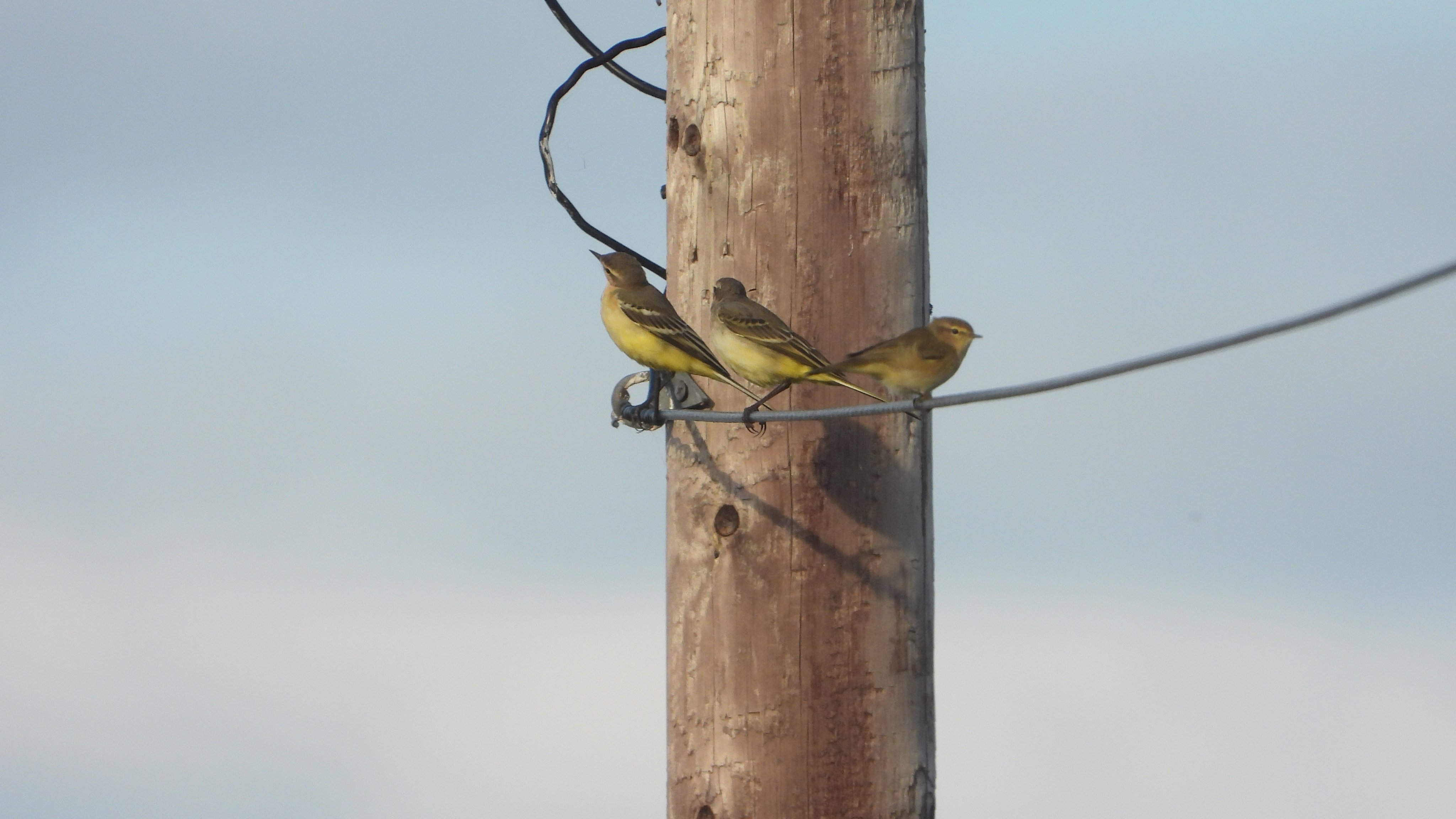 I was out this morning along the River Weaver and Manchester Ship Canal where I managed to see 5 Western Yellow Wagtail which were fly-catching from the barn roof at Marsh Farm. A group of 7 Common Chiffchaff were being bullied by a European Robin and moved away from the farm, 3 Barn Swallow were also present.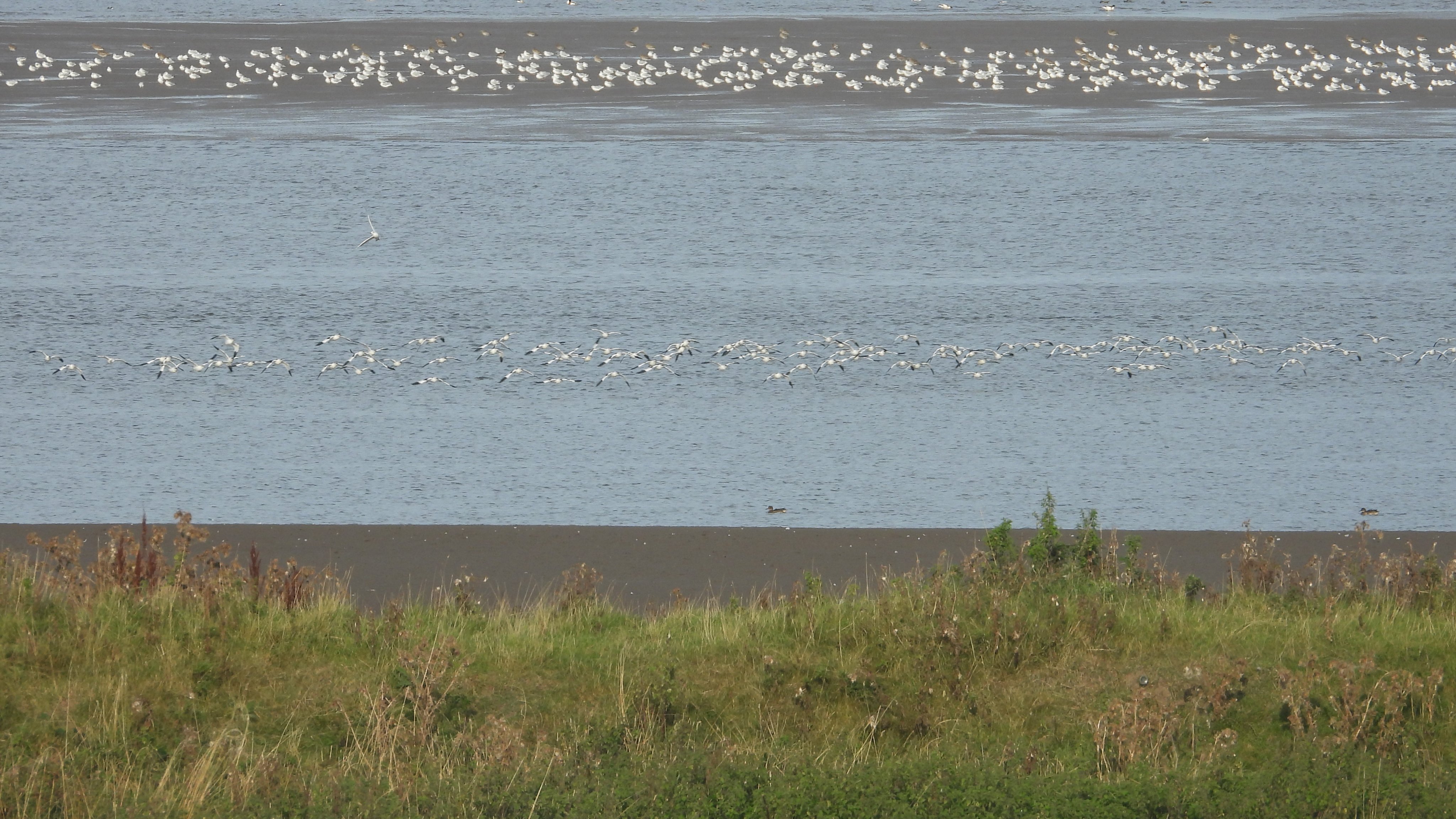 Looking out over the Mersey Estuary and a flock of 110 Pied Avocet (possibly more) were on the sand bank alongside Black-tailed Godwit and Eurasian Curlew all were flushed by a Peregrine, but soon settled again. The falcon was seen soon after enjoying its breakfast in the newly seeded field on No.1 tank. Common Shelduck were numerous on the River Mersey while ducks were much reduced on the River Weaver, with small numbers of Mallard, Eurasian Teal, Tufted Duck, Gadwall and Northern Pintail being noted. The sand bank on the Weaver Estuary held a few hundred Common Redshank, Black-tailed Godwit and Northern Lapwing, but nothing else of note.
A family party of European Stonechat were along the river path with a Common Whitethroat close by. A released Red-legged Partridge ran ahead of me as I made my way back along Brook Furlong Lane and caught the attention of a Common Buzzard sat on a pole.
I stopped off at Goldfinch Meadows LNR on my way home and watched I refound the Garganey as it fed amongst the reeds with several Gadwall, Eurasian Teal and Mallard. Four Little Grebe, 2 Mute Swan were present and a Great Spotted Woodpecker flew overhead.
Observer: Paul Ralston (images 1-3). 
A walk out to the north banks of No.6 tank where a flock of c2000 Black-tailed Godwit with several hundred Common Redshank, a single Spotted Redshank, 1 Dunlin, 19 Ruff, 231 Northern Lapwing, 21 Northern Pintail and 133 Northern Shoveler.
Observers: JS and WSM (images 4-5).