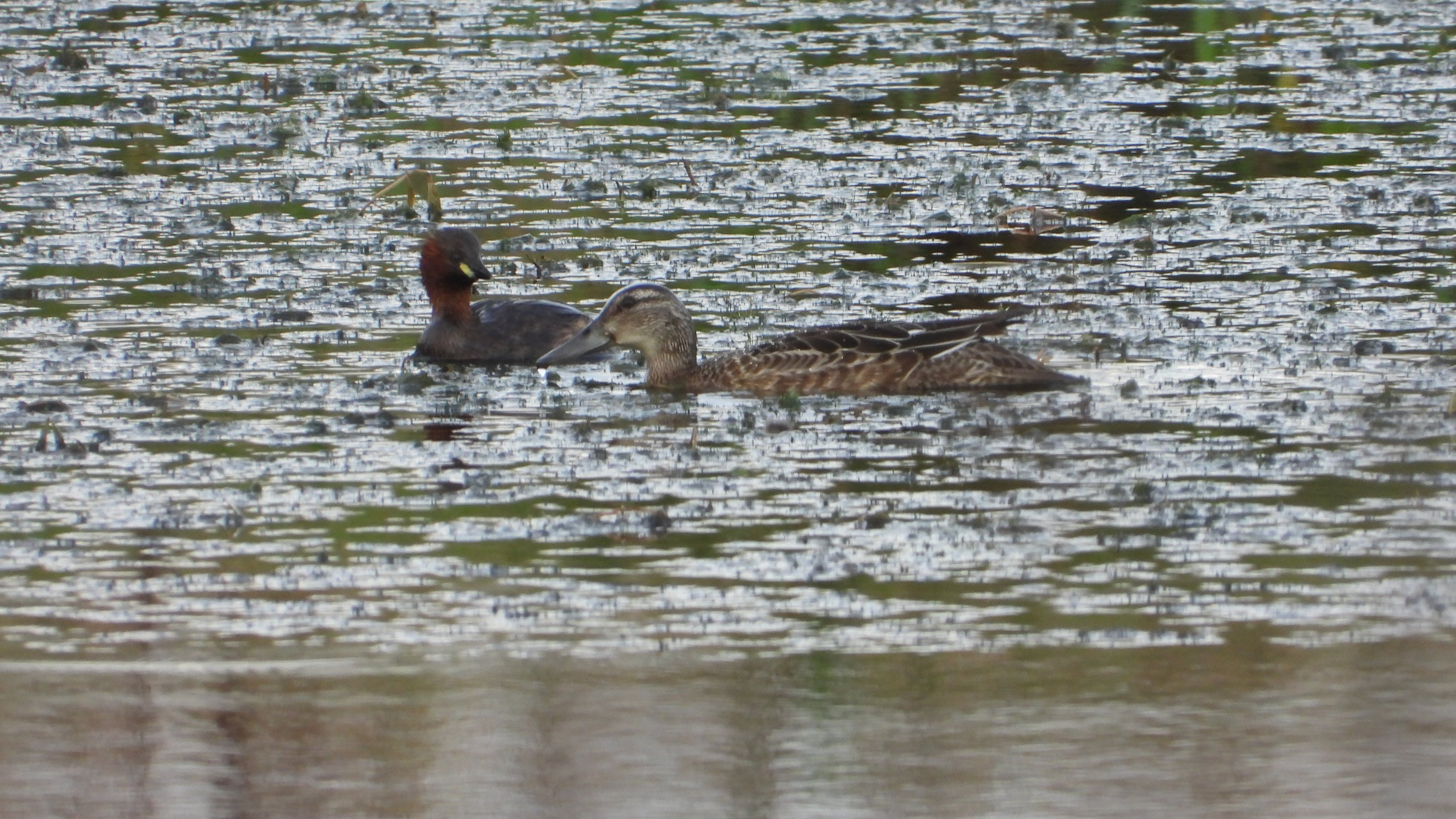 An early morning walk along the River Weaver and down by the Manchester Ship Canal. Little and Great Egret feeding alongside Grey Heron.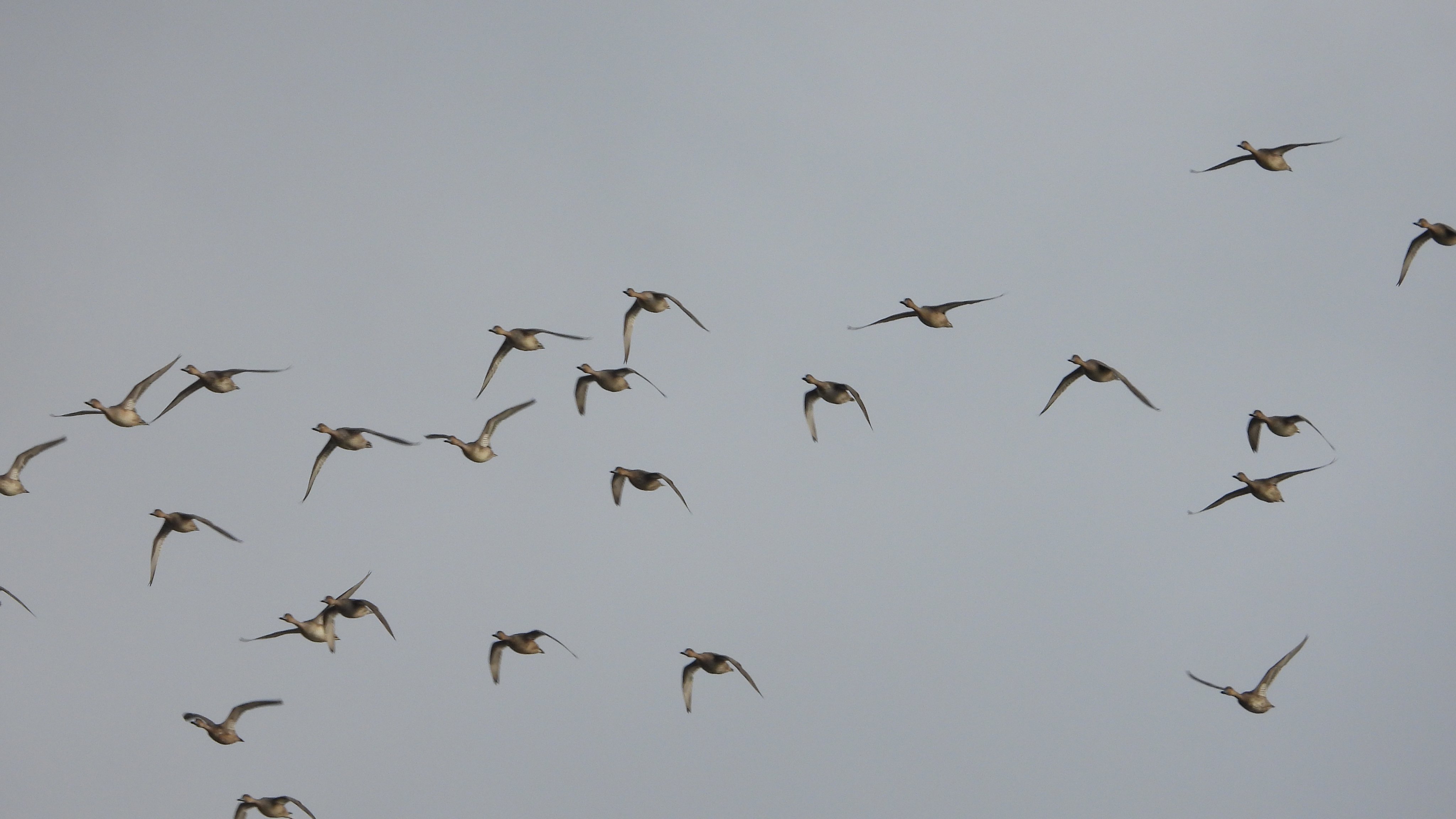 Weaver Estuary had 5 Common Sandpiper, 20 Mute Swan, c200 Tufted Duck and a flock of c35 Northern Pintail, 1 Common Kingfisher, a mixed flock of Common Redshank, Black-tailed Godwit, Northern Lapwing on a sandy bank.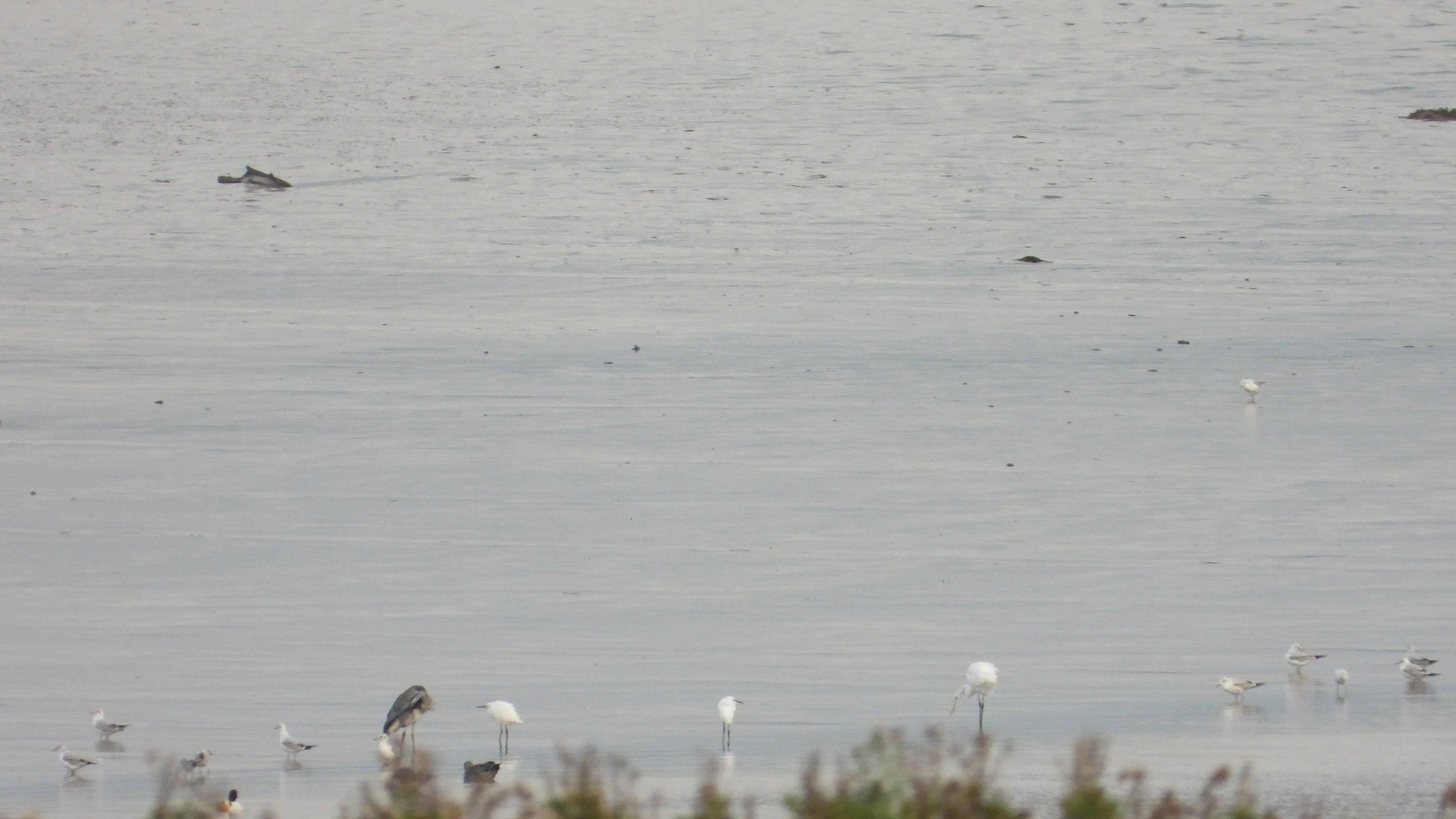 I stopped at Goldfinch Meadows NLR, Ince and the Garganey was again present.
Observer: Paul Ralston (images 1-3).
My WeBS count saw me covering No.6 tank and some surrounding areas on the marsh. Looking across from the northern bank and a couple of compact flocks of Black-tailed Godwit numbered 3885 with a single Bar-tailed Godwit hiding in their throng. Common Redshank are back in numbers again with 378 birds, 21 Ruff, 19 Common Snipe, 15 Common Ringed Plover and 31 Dunlin. The latter two species are woefully short on the 1000's that were regular on this tank before the turbines were set up.
Ducks are also featured on the monthly count with a single Garganey, 258 Northern Shoveler, 67 Northern Pintail, 331 Eurasian Teal, 15 Tufted Duck and 38 Little Grebe. Also 16 Eurasian Coot and 7 Common Moorhen. Gulls noted included: a Great Black-headed, 17 Common incl a single juvenile and 112 Black-headed.
A Western Marsh Harrier drifted over.
The scrapes on No.3 tank were quiet with 34 Black-tailed Godwit, 12 Common Snipe, 43 Eurasian Teal, 12 Northern Shoveler and a single Eurasian Wigeon.
Observer: WSM (images 4-6).
Sightings from the Weaver Bend: 500 Canada Goose, 20 Mute Swan, 2 Northern Shoveler, 4 Gadwall, 15 Mallard, 45 Eurasian Teal, 140 Tufted Duck, 21 Eurasian Coot, 12 Northern Lapwing, 160 Black-tailed Godwit, 2 Ruff, 1 Common Snipe, 3 Green Sandpiper, 21 Great Cormorant.
Observer: Jimmy Mancini.