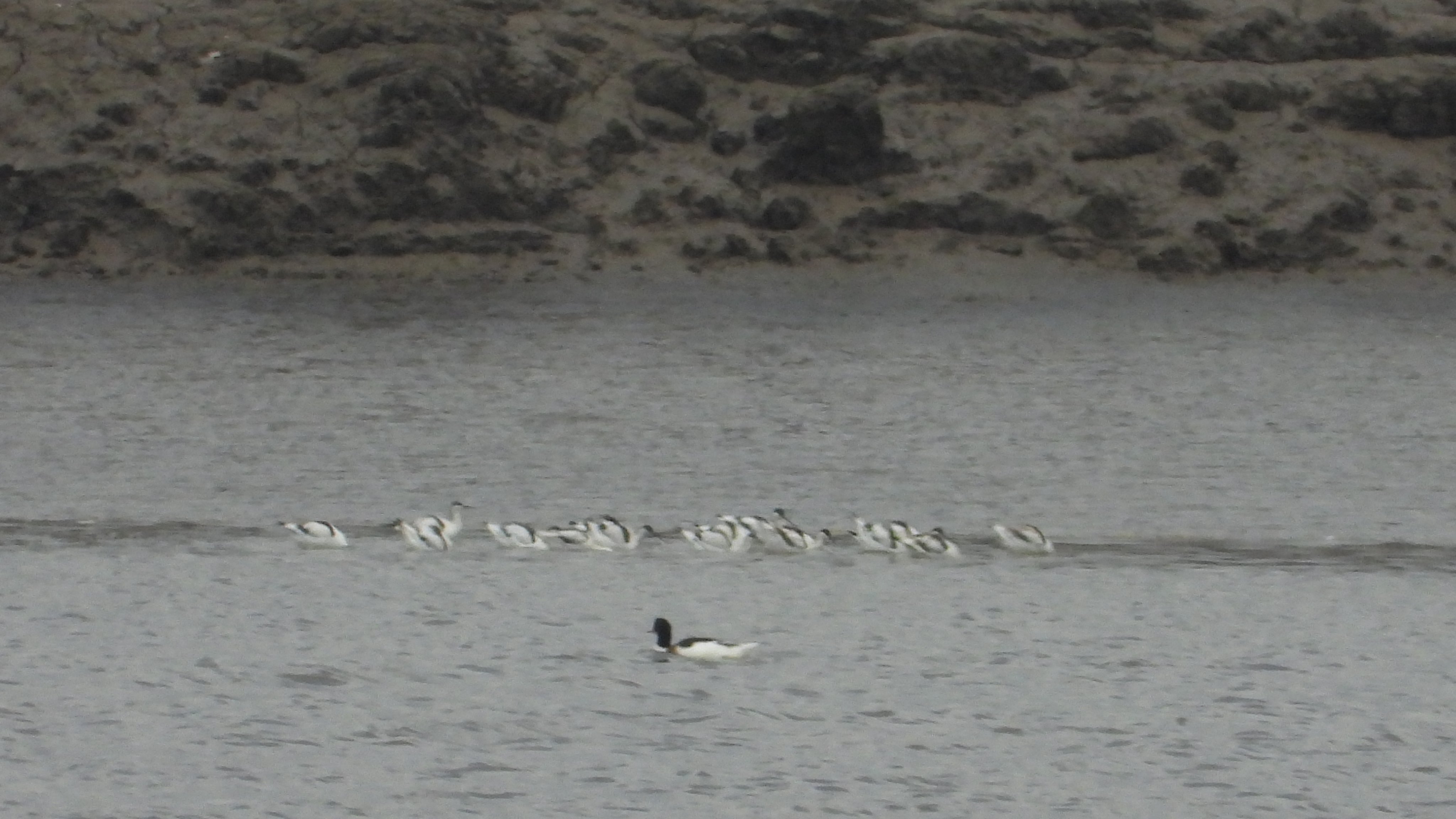 A morning walk along the River Weaver and Manchester Ship Canal. 5 Little Egret, 2 Great Egret, 13 Pied Avocet out on Mersey Estuary.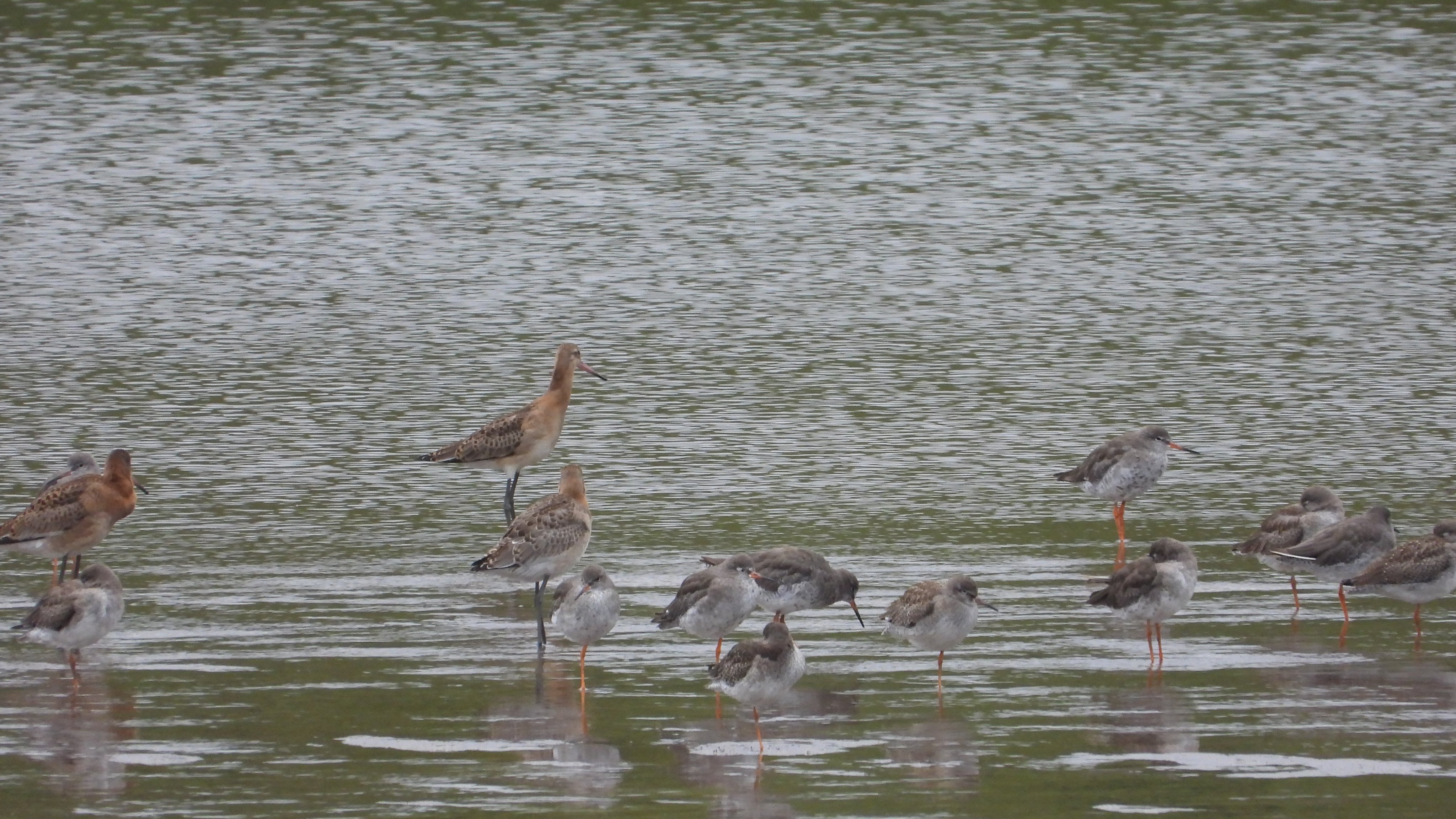 There were 5 Common Sandpiper, 1 Ruff, c100 Common Redshank, c20 Black-tailed Godwit along Weaver. Also Whinchat and Sedge Warbler seen on bank with Barn Swallow heading north ?
Observer: Paul Ralston (images).
A couple of Bar-tailed Godwit, Common Ringed Plover, and Spotted Redshank on No.6 tank, Willow Warbler feeding young on approach track to Weaver Bend, also 4 juv European Stonechat. Still a few Common Swift about.
Also a darvic ringed Common Redshank, but too distant to read. Yellow/orange on right tibia and coded left tibia
Observer: Swiss Toni.