An after work visit to No.6 tank and the bright blustery westerly and a rebite from the rain we have been experiencing recently. I settled on te north bank with the bushes providing shelter from the cold wind and set up my telescope and view the spectacular gathering of shorebirds below me.
A huge framented flock of c4,000 Black-tailed Godwit with c500 Northern Lapwing, c200 Common Redshank, 3 juvenile Curlew Sandpiper, 15 Ruff, 1 Dunlin, 1 Eurasian Curlew, 1 Bar-tailed Godwit, some Common Snipe and a European Golden Plover.
I got a text from Paul R who told me about a couple of Whooper Swan that had been seen earlier, so after a scan three swans were located, one was a Mute and the other two were asleep with their heads tooked into their wing feathers. It was obvious that even were their bills covered these were the two whoopers. A yelping of geese from the east soon materilised into a flock of 14 Pink-footed Goose heading west over my head.
Ducks were again numerous with c350 Northern Shoveler, 76 Northern Pintail, 16 Eurasian Wigeon and several hundred Eurasian Teal.
The evening light was glowing in the west and if only I had more time, but my time was up and I left for home.
Observer and images (1-7): WSM.
Barn Owl along the north track of No.6 tank at dusk. Image 8 by Duncan Cowley.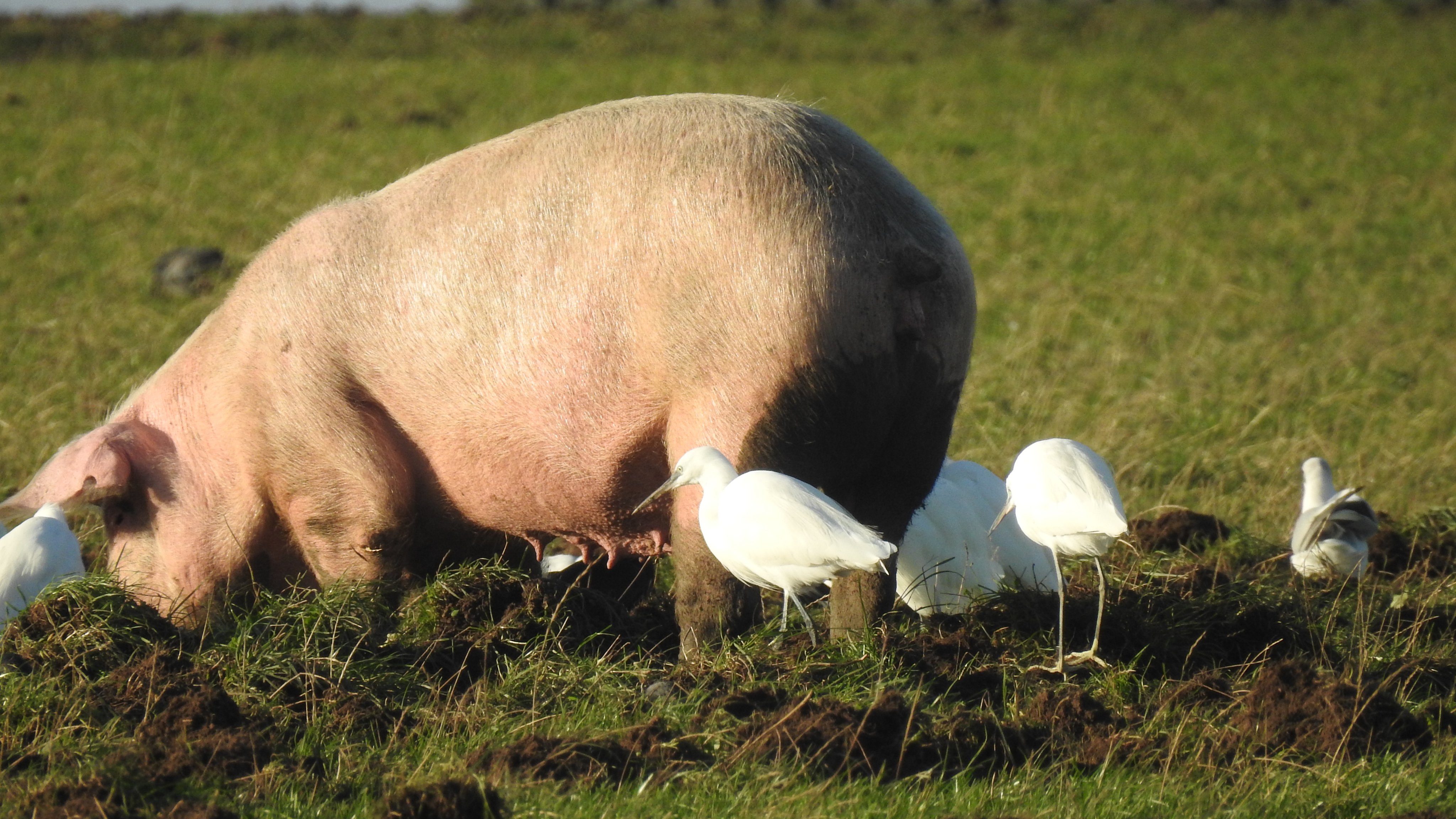 A look over Ince marsh and Goldfinch Meadows LNR this afternoon and 10 Little Egret, several Eurasian Curlew and Northern Lapwing were feeding amongst the pigs along Kinsey Lane, Ince with numerous Black-headed Gull and Western Jackdaw. Great Egret and more Little's on salt marsh.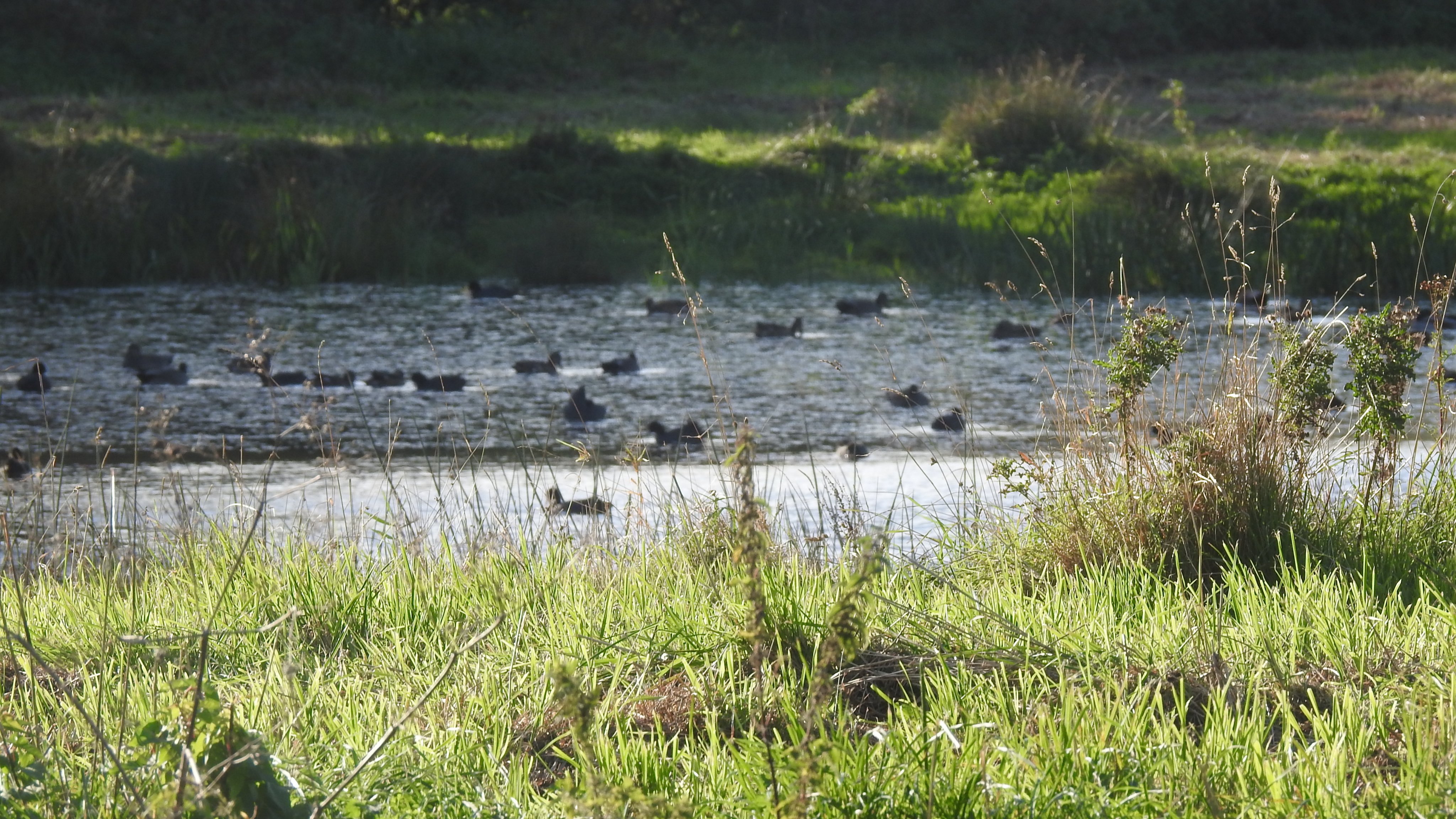 A Common Kingfisher and plenty of Mallard, Gadwall, Eurasian Coot, Commn Moorhen on pools. Also 6 Eurasian Jay moving about.
Observer: Paul Ralston: Images 9-10.