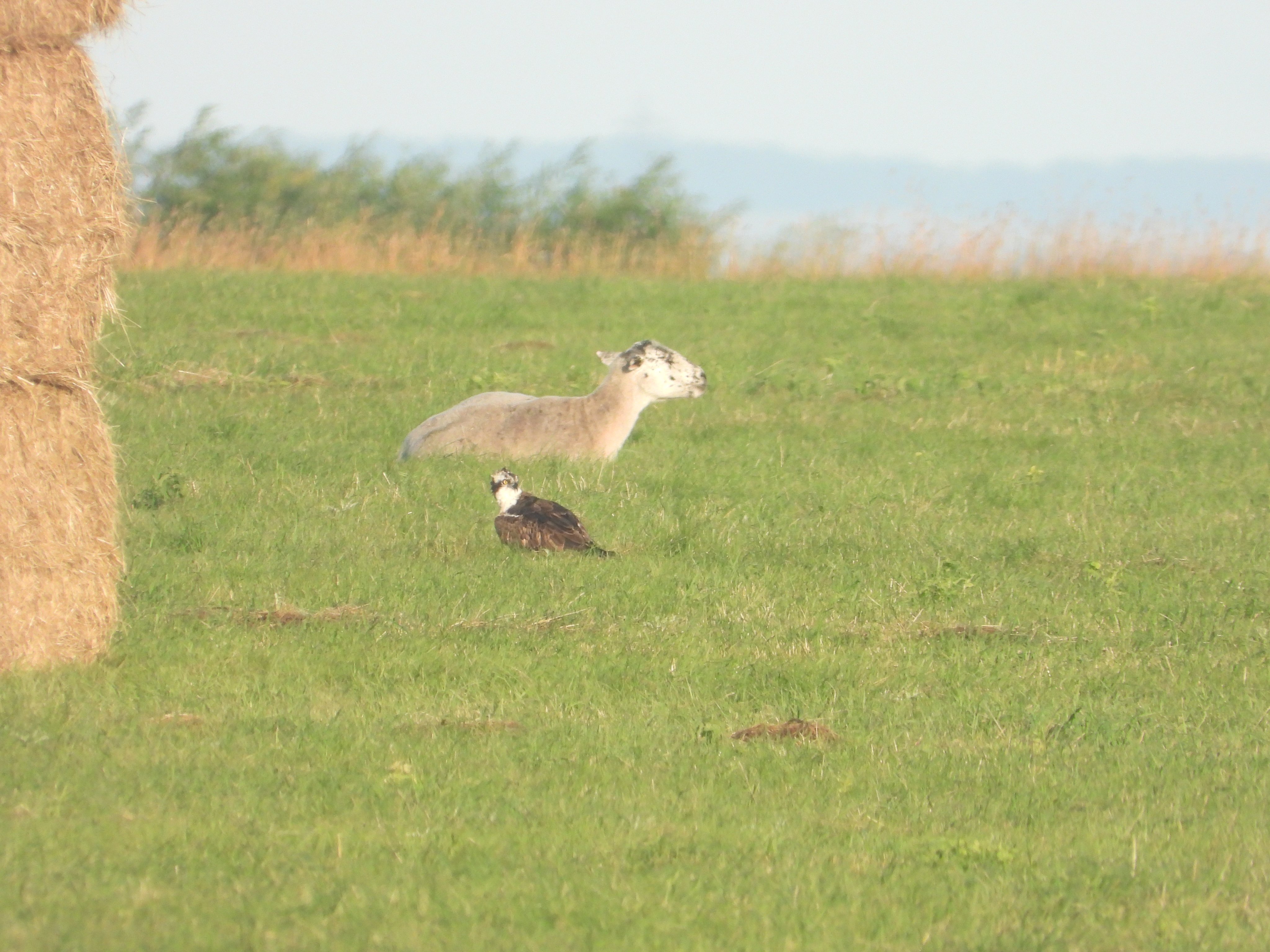 I finally connected with the River Weaver Western Osprey this morning as it sat amongst the Canada Goose flock and sheep on No.1 tank where it started to hunt along the river. I also watched as it plunged from 100 foot into the river, but missed its target and it later plunged but this time in to the Manchester Ship Canal, but missed again. A Common Kestrel sat on a hay bale and flew at the Osprey calling in alarm, but soon gave up.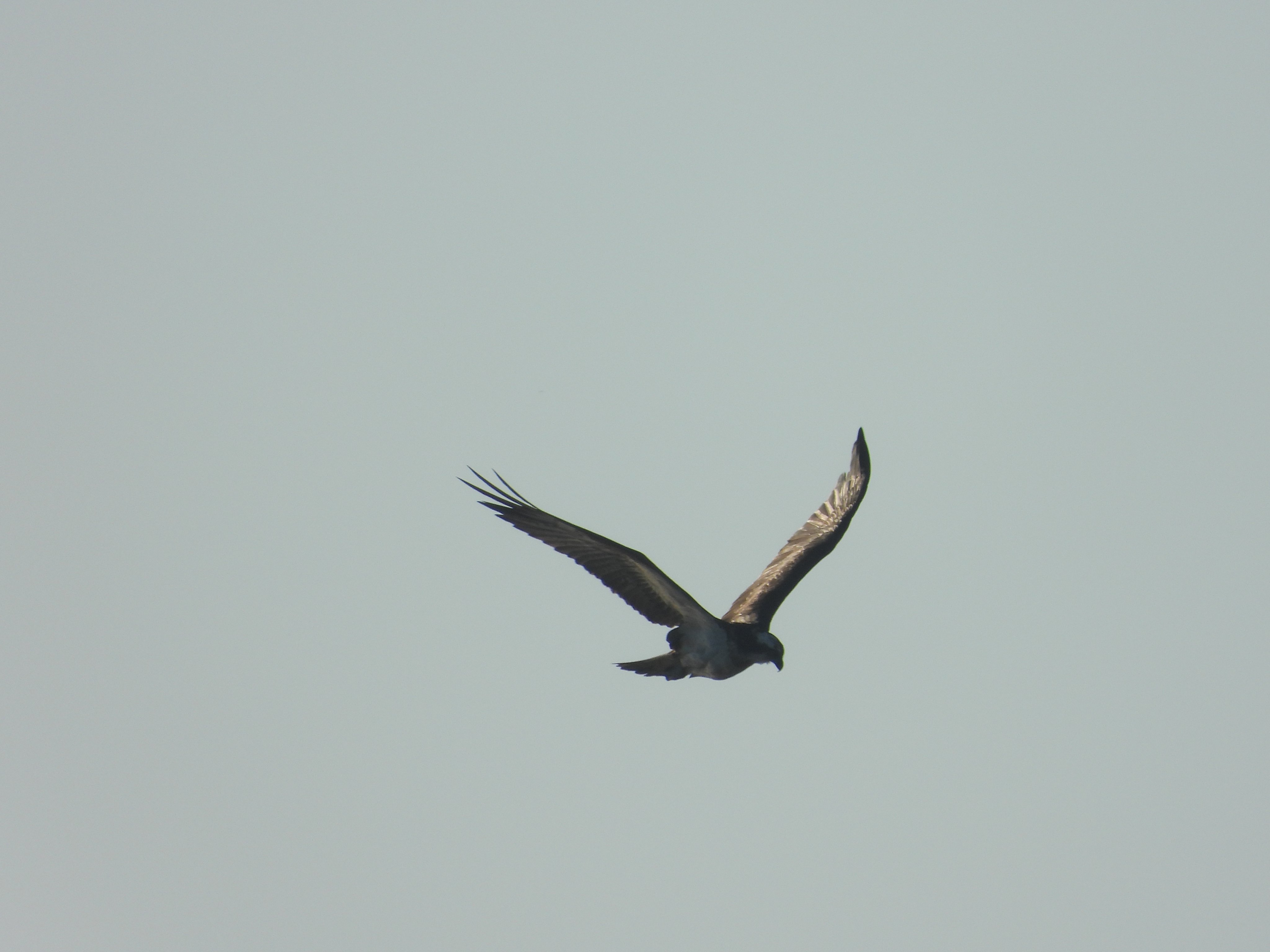 There were hundreds of Common Swift hawking over the river, hay fields and also rushing past me at waist height. A Common Sandpiper and several Common Redshank were on the river bank with Tufted Duck, Mallard, Eurasian Teal, Gadwall and Common Shelduck were all on the river in moderation. A Green Sandpiper was seen on the shooters' pool and a Western Marsh Harrier was noted hunting over Redwall reed bed flushing a covey of released Red-legged Partridge as it went.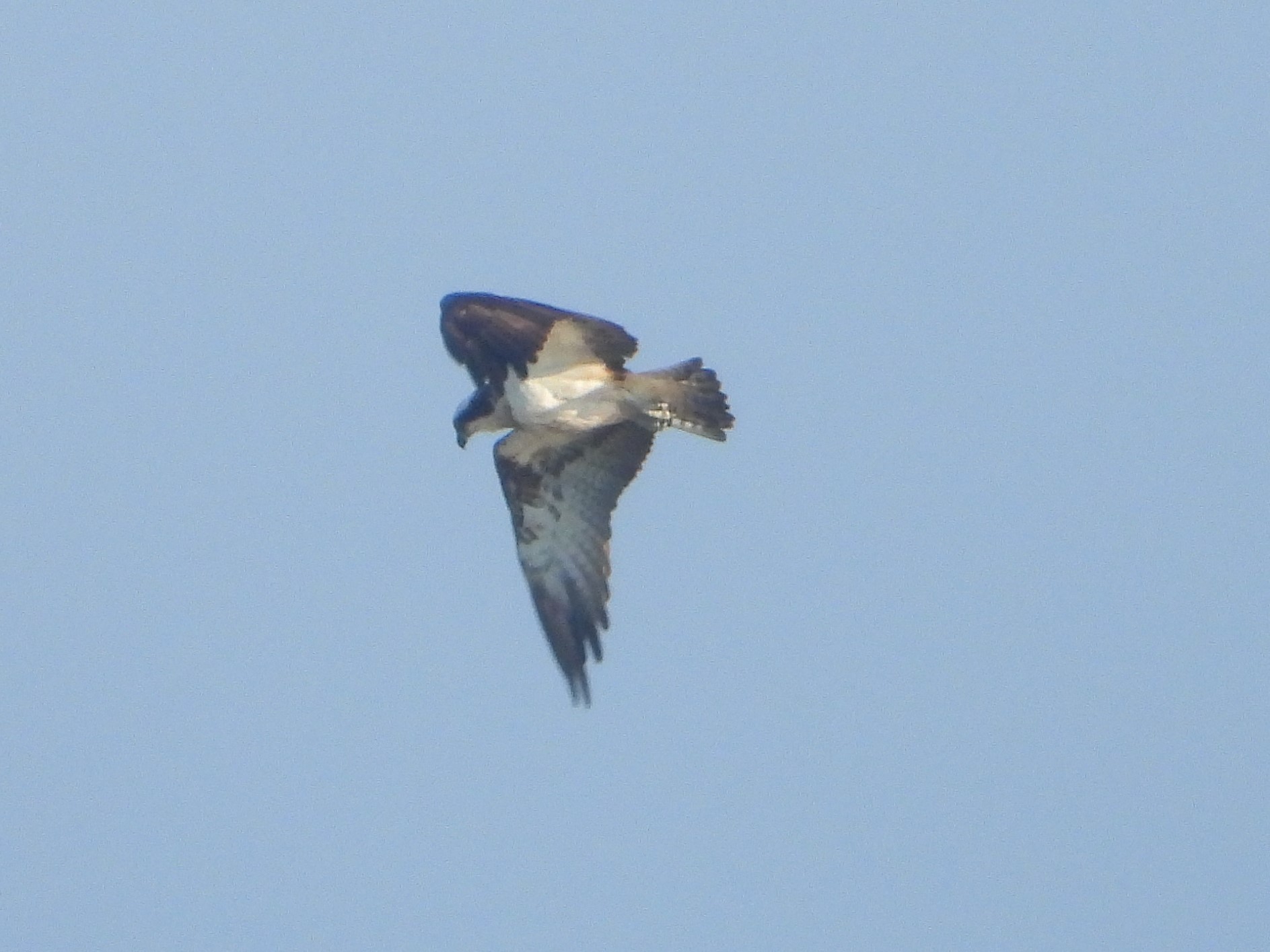 Later in the day I walked around No.6 tank and much the same as waders as yesterday with c2000 Black-tailed Godwit and hundreds of Common Redshank and Dunlin, 6 Common Ringed Plover, 1 Common Sandpiper and a single Pied Avocet. A Ruff was foraging on the 'phalarope pool' with 10 Black-tailed Godwit and c60 Northern Lapwing. The 'splashing pool' held c100 Tufted Duck and smaller numbers of Eurasian Teal and Mallard.
Observer and images: Paul Ralston.