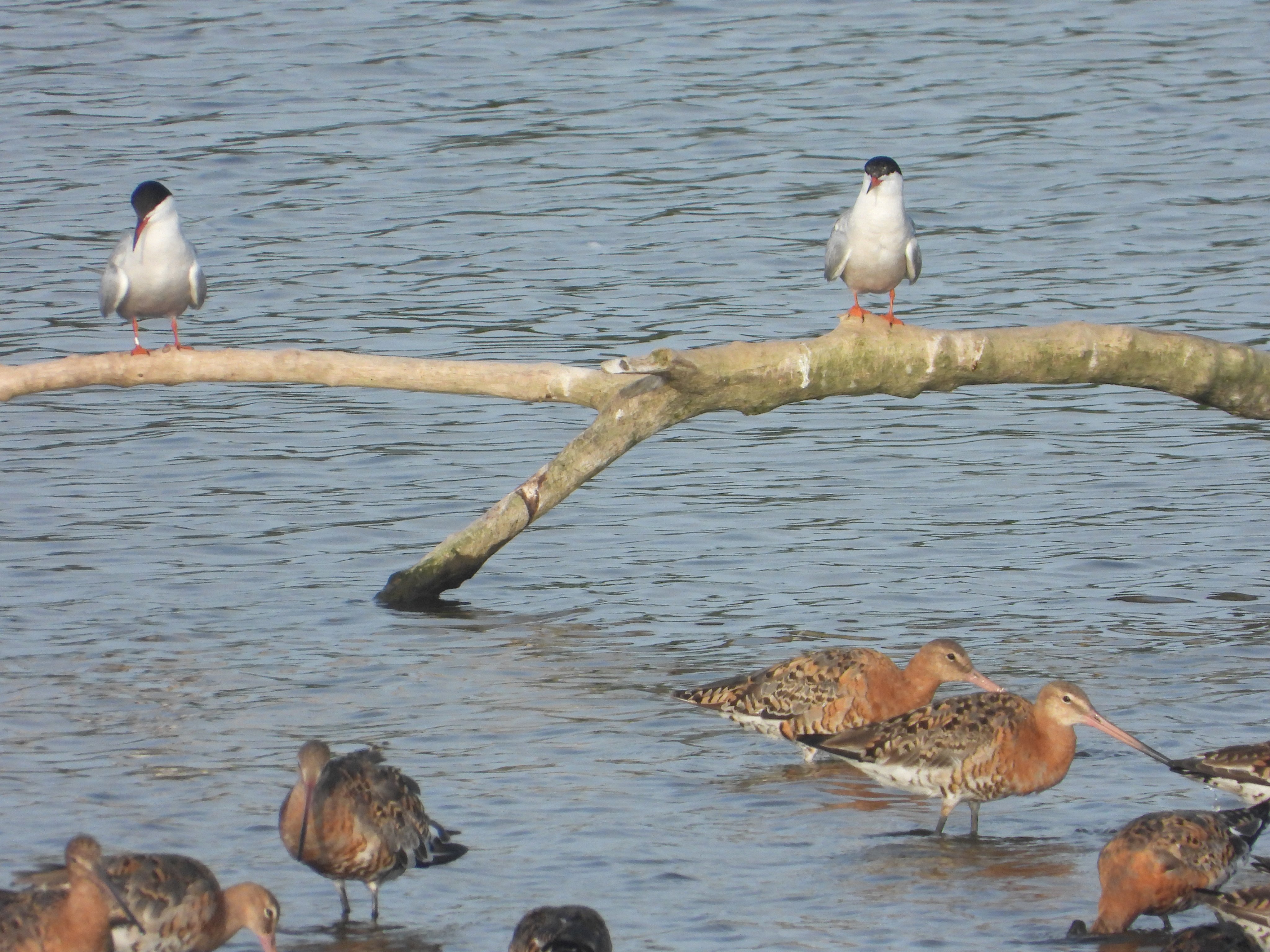 I started my day at the Weaver Bend early in morning hoping to connect with the recent lingering Western Osprey, but failed there. However, there were plenty of wildlife to keep me occupied while walking the river path. There were juvenile warblers being plentiful alongside many European Goldfinch, Linnet and 2 European Stonechat that must of fledged nearby. A Weasel the first of three seen during my walk was in a elderberry bush trying to take any unwary bird, but they all knew it was there and kept their distanc. A Peregrine sat on a pylon watching over the river and a Common Buzzard flew over the water clutching a young Common Moorhen which it took to a great height and circled around before drifting south with its prize.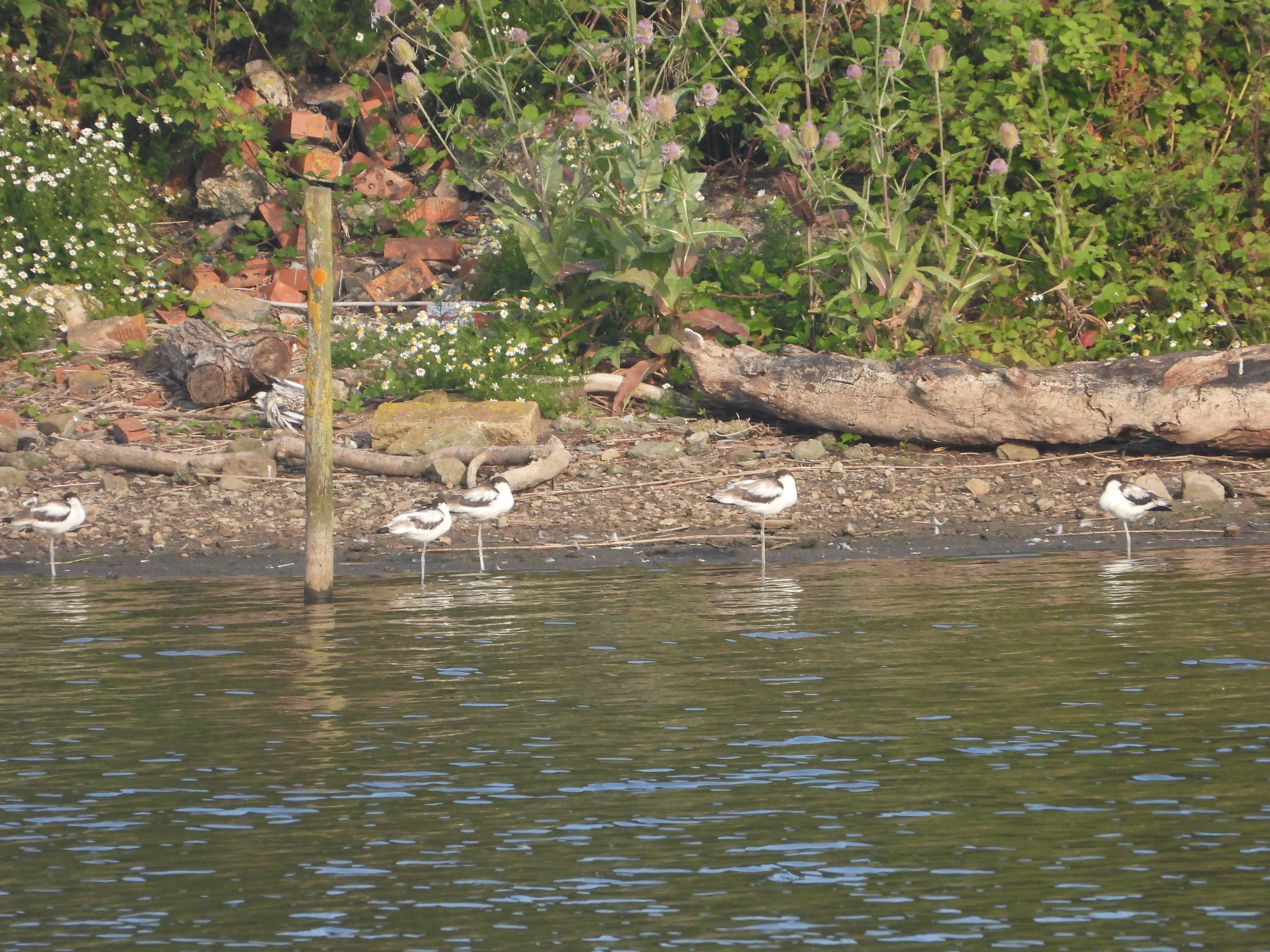 Black tailed Godwit and Common Redshank were on the sandbank on the Weaver Bend in small numbers and 5 Pied Avocet were on the far bank. Two Common Tern (one ringed) flew in to join the Black-headed Gull flock, but were made to feel unwelcome and left. 
I made my way to Ince for the BTO WeBs count, but with the ponds at Ince alongside the Goldfinch Meadows LNR overgrown and there was very little to be seen. The second Weasel of the day was seen as it crossed the path. Along the Manchester Ship Canal path were more juvenile warblers and finches being numerous. Also hundreds of Canada Goose on the water with a few Greylag Goose and 2 hybrid geese, many more Canada's were out on the Frodsham Score salt marsh with a couple of Little Egret noted. A Western Marsh Harrier flew from No.4 tank over to the score and was hunting the tidal channels as the tide came in.
The 'phalarope pool' was devoid of life, not even the resident Northern Lapwing were present. No.6 tank held over a thousand Black-tailed Godwit, hundreds of Dunlin and Common Redshank, a juvenile Little Ringed Plover and a Ruff  were amongst them.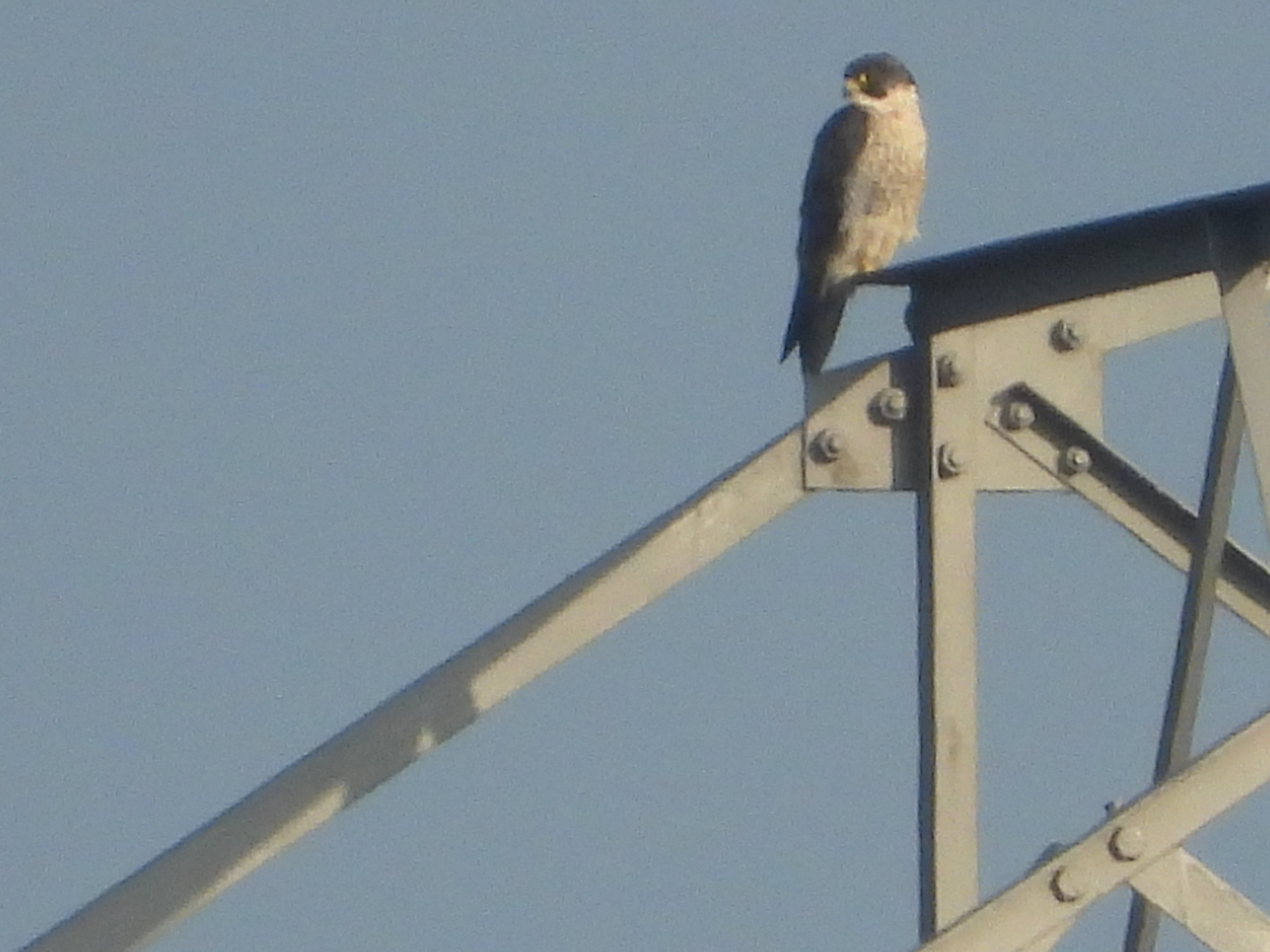 Walking back to Ince and the 3rd Weasel of the day crossed my path in front of me. Another Peregrine was seen watching over the marsh from its tower on the fertilizer plant.
Observer and images: Paul Ralston.