An early morning walk along the Weaver Bend where numerous Barn Swallow, Sand Martin and Common Swift hawking over river. A Peregrine with small morsel for breakfast and a Western Marsh Harrier over Redwall reed bed.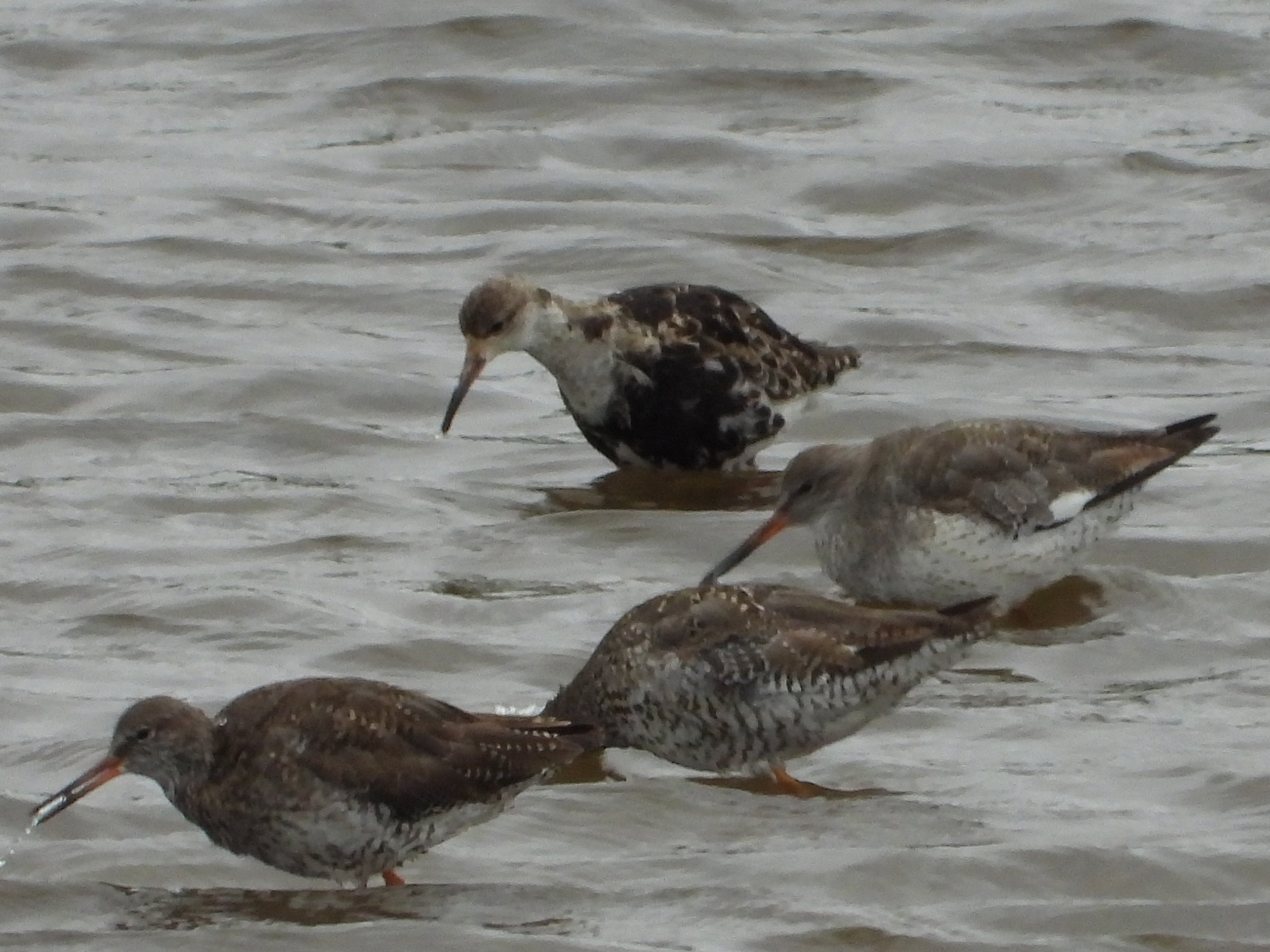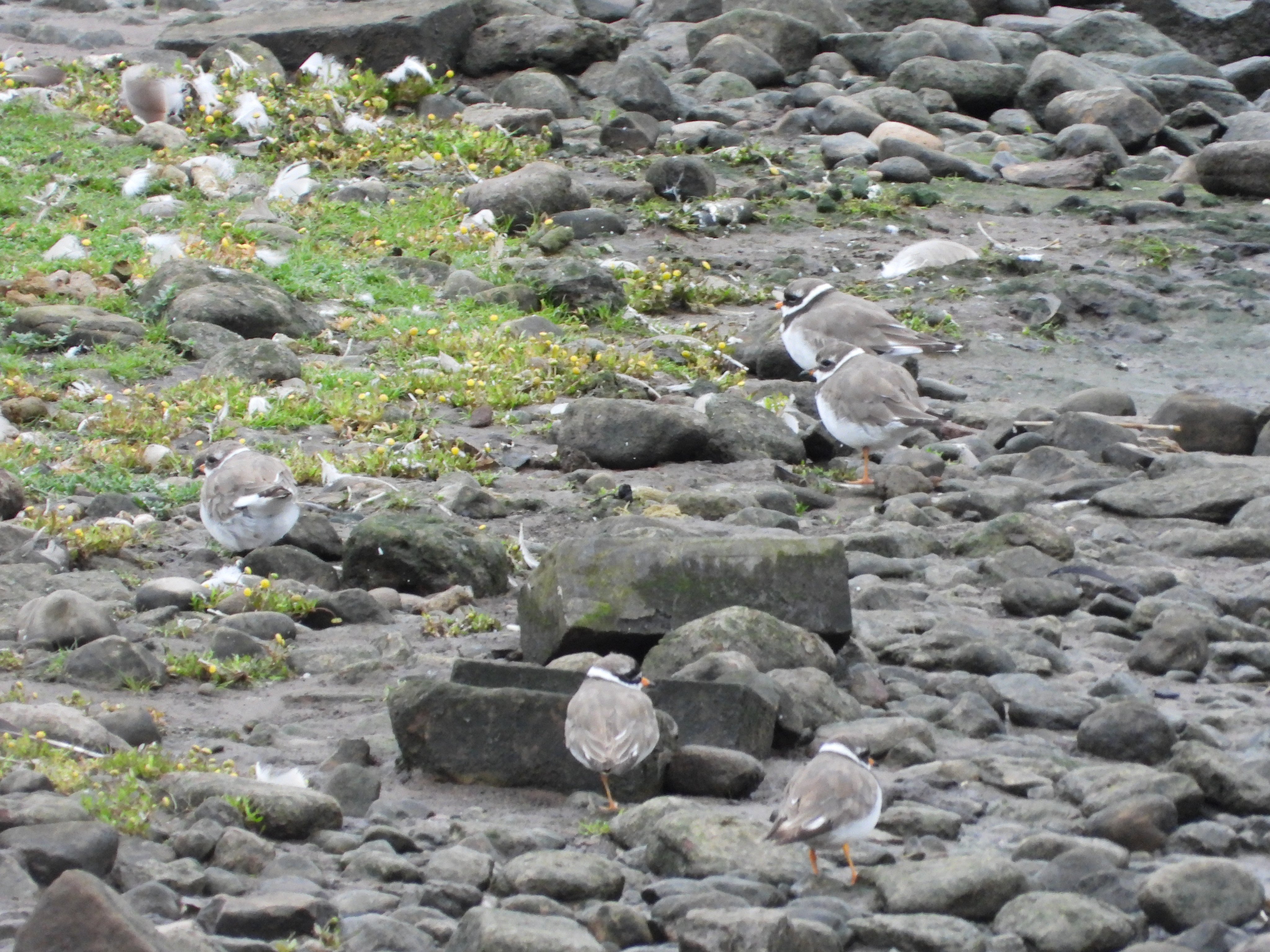 There were 6 Common Ringed Plover, 2 Common Sandpiper, several Common Redshank, Eurasian Oystercatcher and a single Ruff.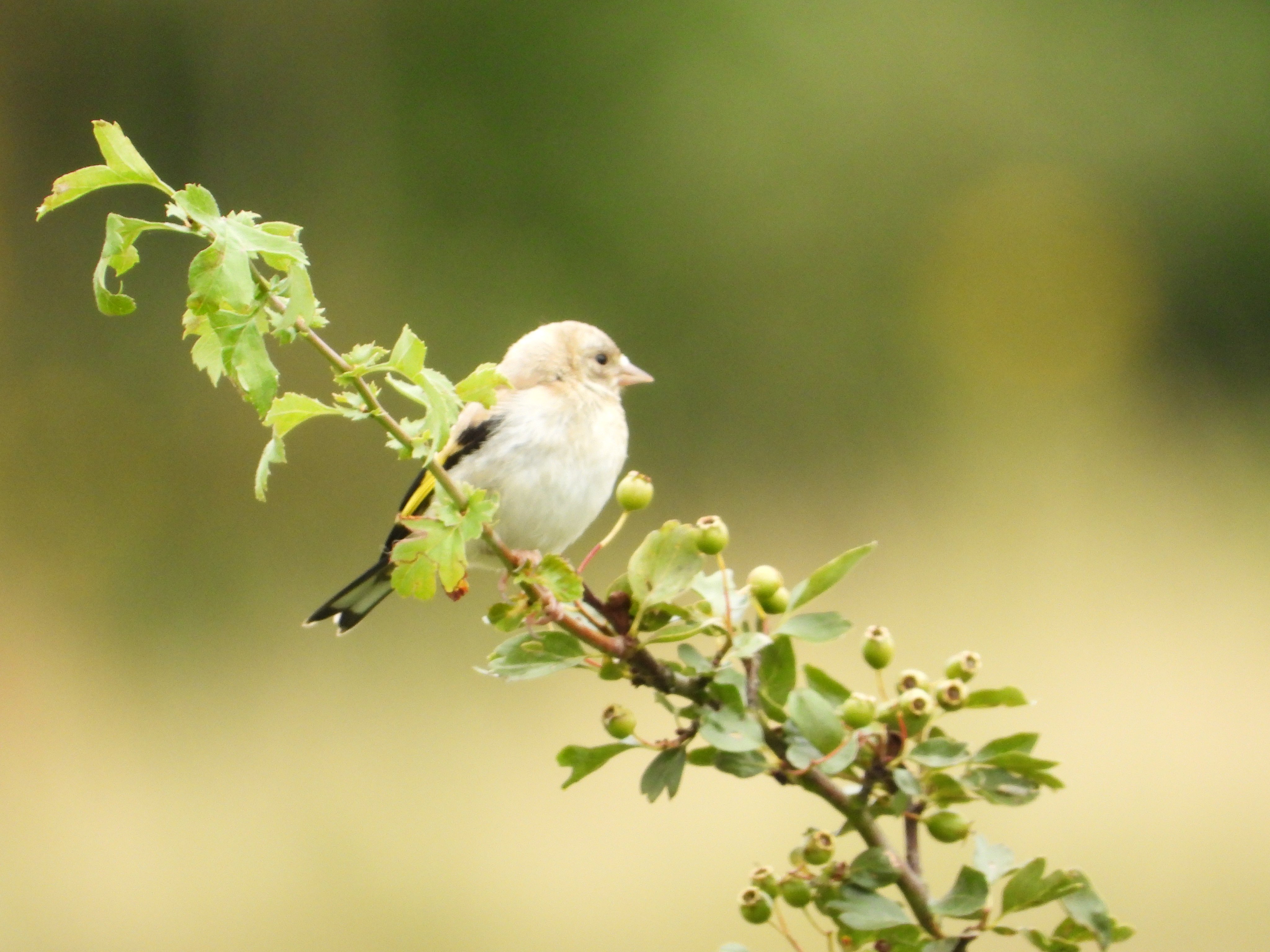 Also seen along the river was a partial leucistic European Goldfinch in a mixed flockof Linnet and Common Greenfinch.
Observer: Paul Ralston (images 2-4).
A stroll along Moorditch Lane where the gathering flocks of European Goldfinch are joining up with Linnet. A Cetti's Warbler was calling while a couple of Western Reed Warbler were still in full voice.
Sitting on the banks of No.6 tank watching the shorebirds gathering on the muddy margins with the tide out on the Mersey Estuary pushing more and more my way. The suuden rush of wings like arrows over the spindle bushes where I was sitting tight heralded the arrival of a flock of c300 Black-tailed Godwit, they soon joined up with the rest of the flock of 3,000 birds knee deep on the margins of the mud.
Over time my eye was in with the waders and as I scanned their numbers I managed to eek out 3 then 4 Red Knot, c320 Dunlin with a few fresh juvenile birds, c550 Common Redshank, a single Ruff, 6 juvenile Little Ringed Plover and 10 Common Ringed Plover. The Black-tailed Godwit flock reached a healthy total of c3000 birds and included 3 colour – ringed birds. A juvenile Peregrine flew in and startled the Dunlin which wheeled around until it left, but the godwits weren't even bothered and just continued to feed while all the action went on above their heads. A juvenile Common Kestrel was trying its best to surpise the Dunlin and a Grey Wagtail on the edge of the reeds, but it wasn't taken seriously.
A scattered group of Mallard and 12 Eurasian Teal had with them a Garganey which moved around a lot. In the distance a juvenile Western Marsh Harrier was quatering the reed beds.
Observer: WSM (images 1 & 5-7).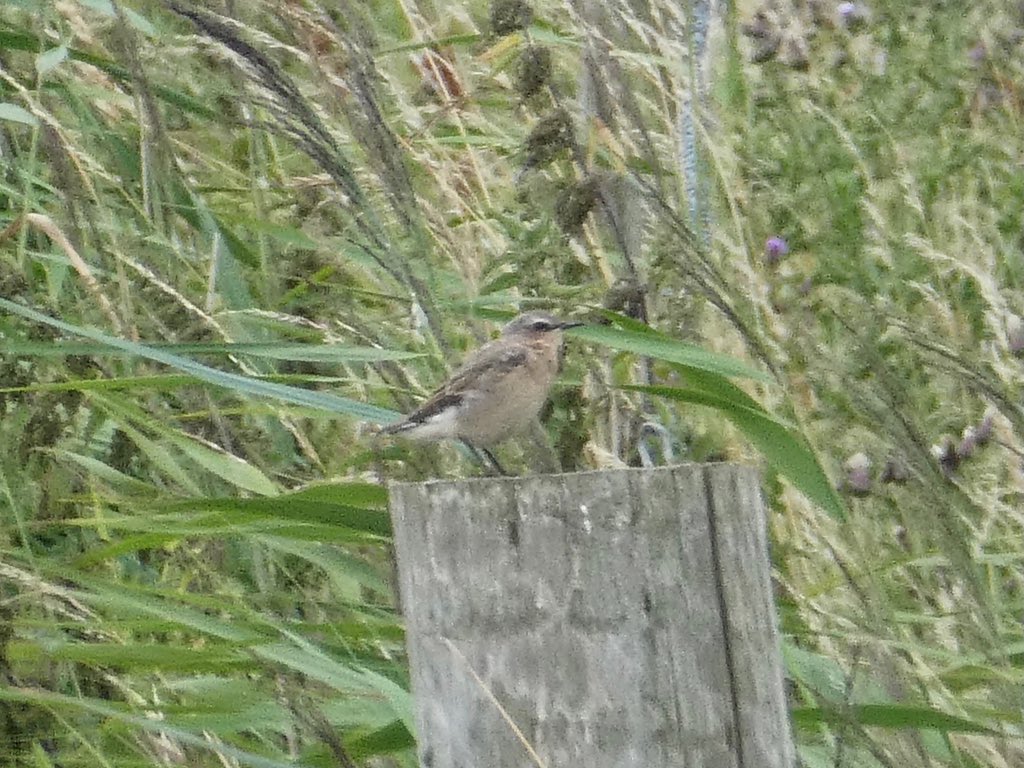 A young Northern Whearear was on the track by No1 tank – per Oli Bailey (image 8).