We did a circuit starting off at Lordship Lane where we saw several Linnet and lots of Northern Lapwing as well as a two or three chicks. 
Returning via No 6 tank we saw a Common Buzzard. 
Perhaps the most striking sight was the webs produced by Spindle Ermine Moth caterpillars on the bushes overlooking No.6 tank.  Returning to the car we saw two Grey Heron.
Observer: David Eisner (images 1-8).
A Grasshopper Warbler was showing by The Lum. Lots of disturbance on other side of Weaver Bend flushed many birds from their nesting duties. 55 adult Pied Avocet flying around 250 Black-headed Gull. Two 1st summer Mediterreanean Gull flew along the River Weaver. A dead adult Lesser Black-backed Gull on the farside, probably a victim of its marauding of nesting species. Tufted Duck numbering high with a total of 140 from Weaver Bend to the Manhester Ship Canal and No.6 tank. Also 2 Little Rined Plover on No.6 and 2 Western Marsh Harrier seen.
Observer: Mark (Whipper) Gibson.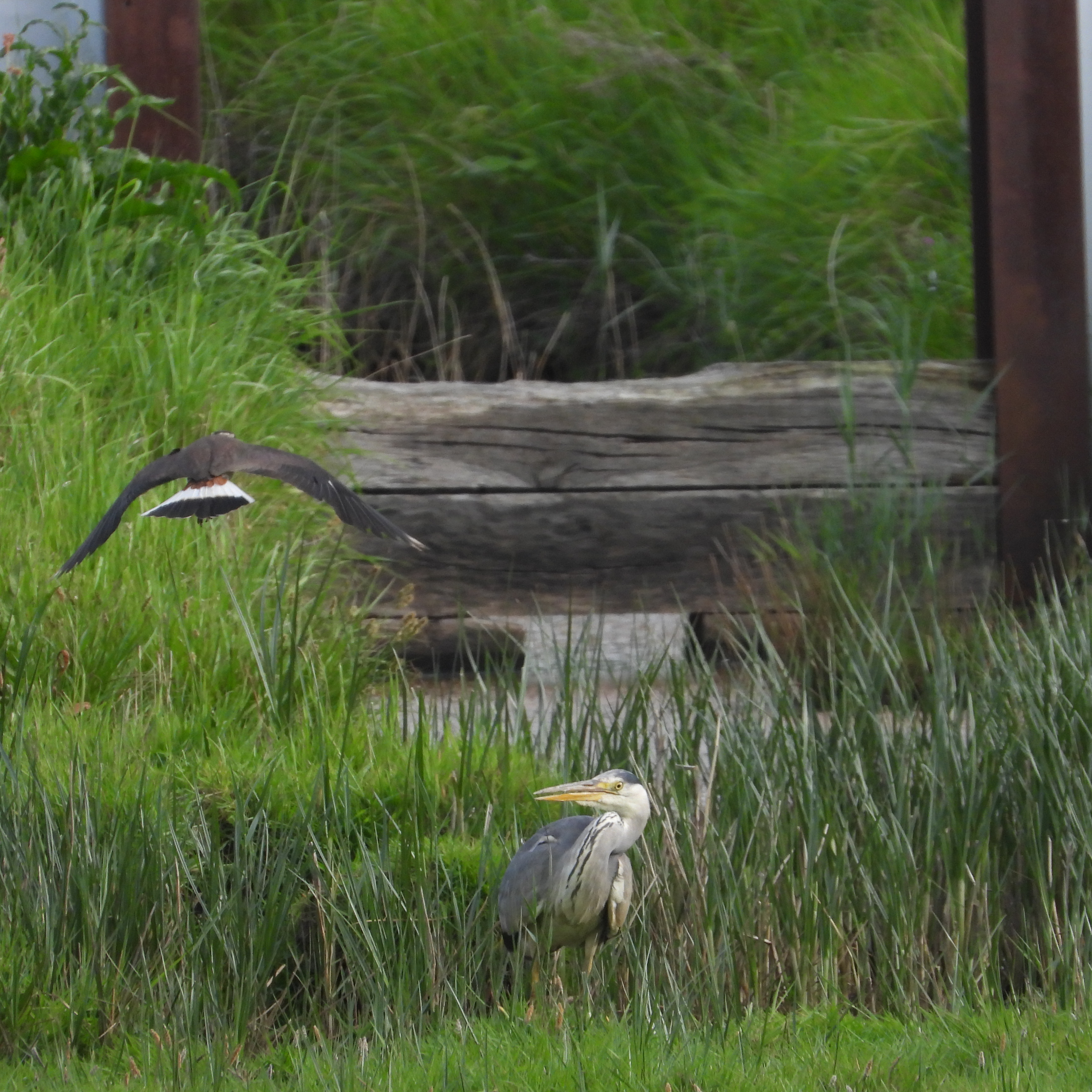 An after work visit to the Weaver Bend and firtsly a start at Brook Furlong Lane where the usual warblers were vocal and a male Eurasian Bullfinch was noted.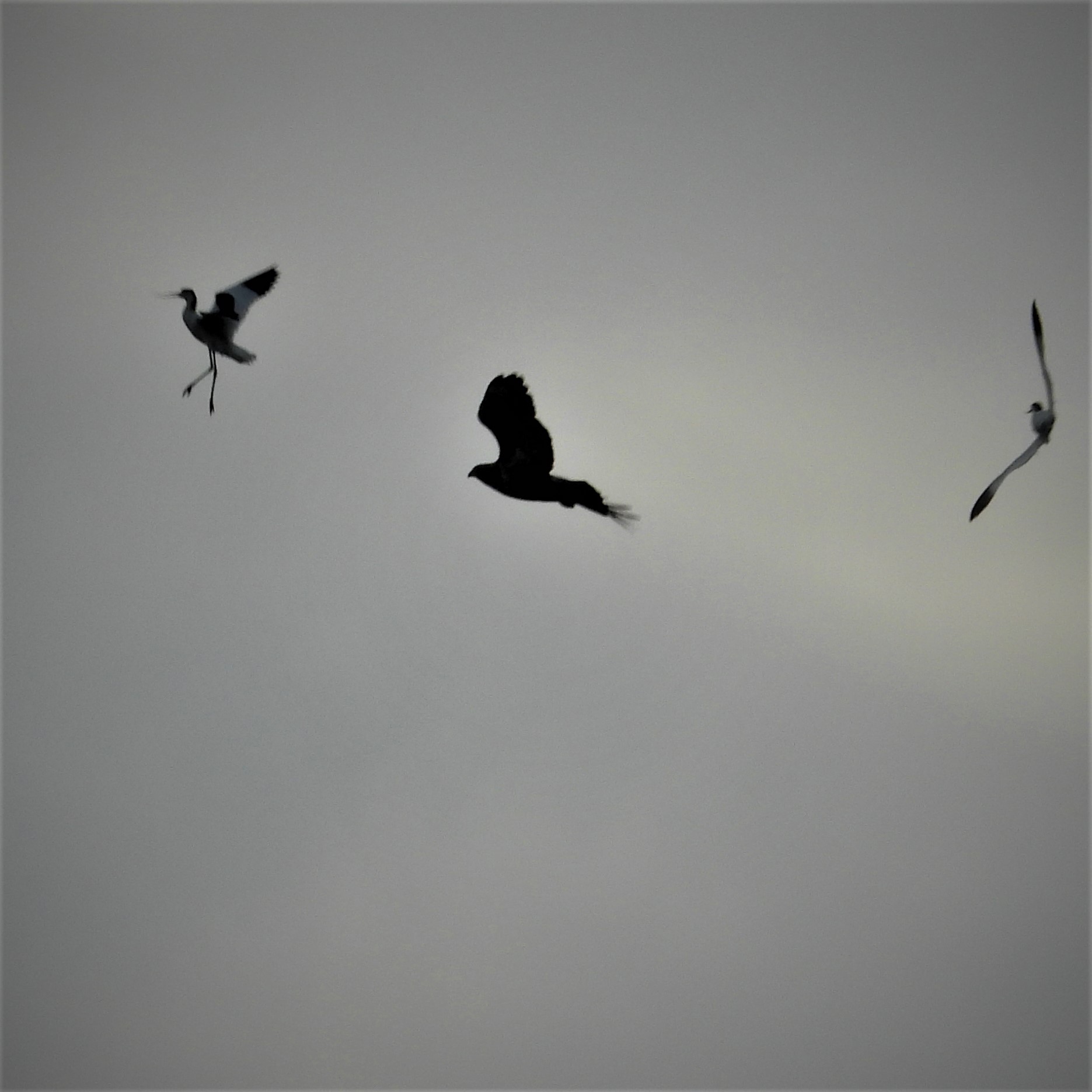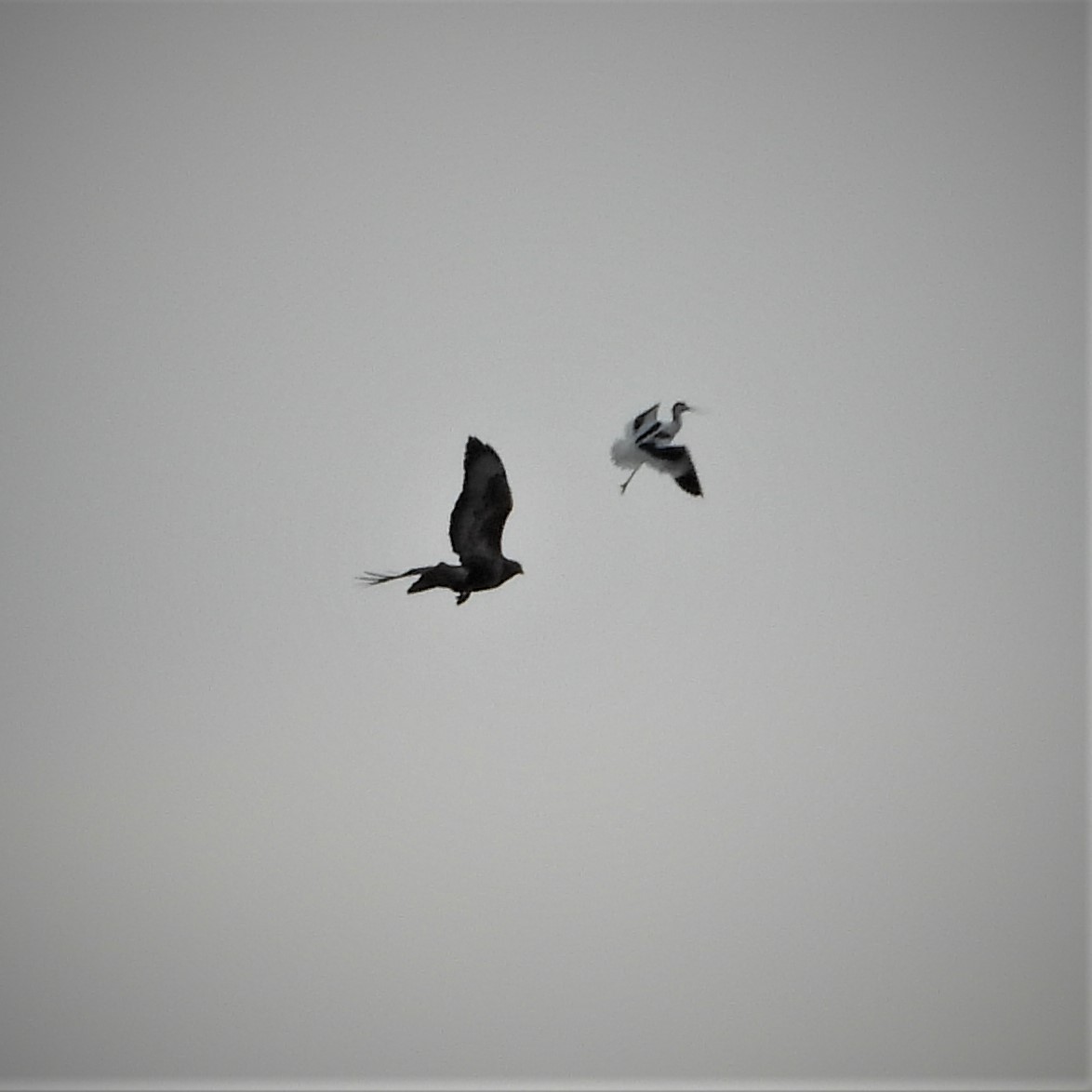 A Northern Lapwing chick was doing its best to avoid a Grey Heron and a Common Buzzard snatched a Pied Avocet from the colony.