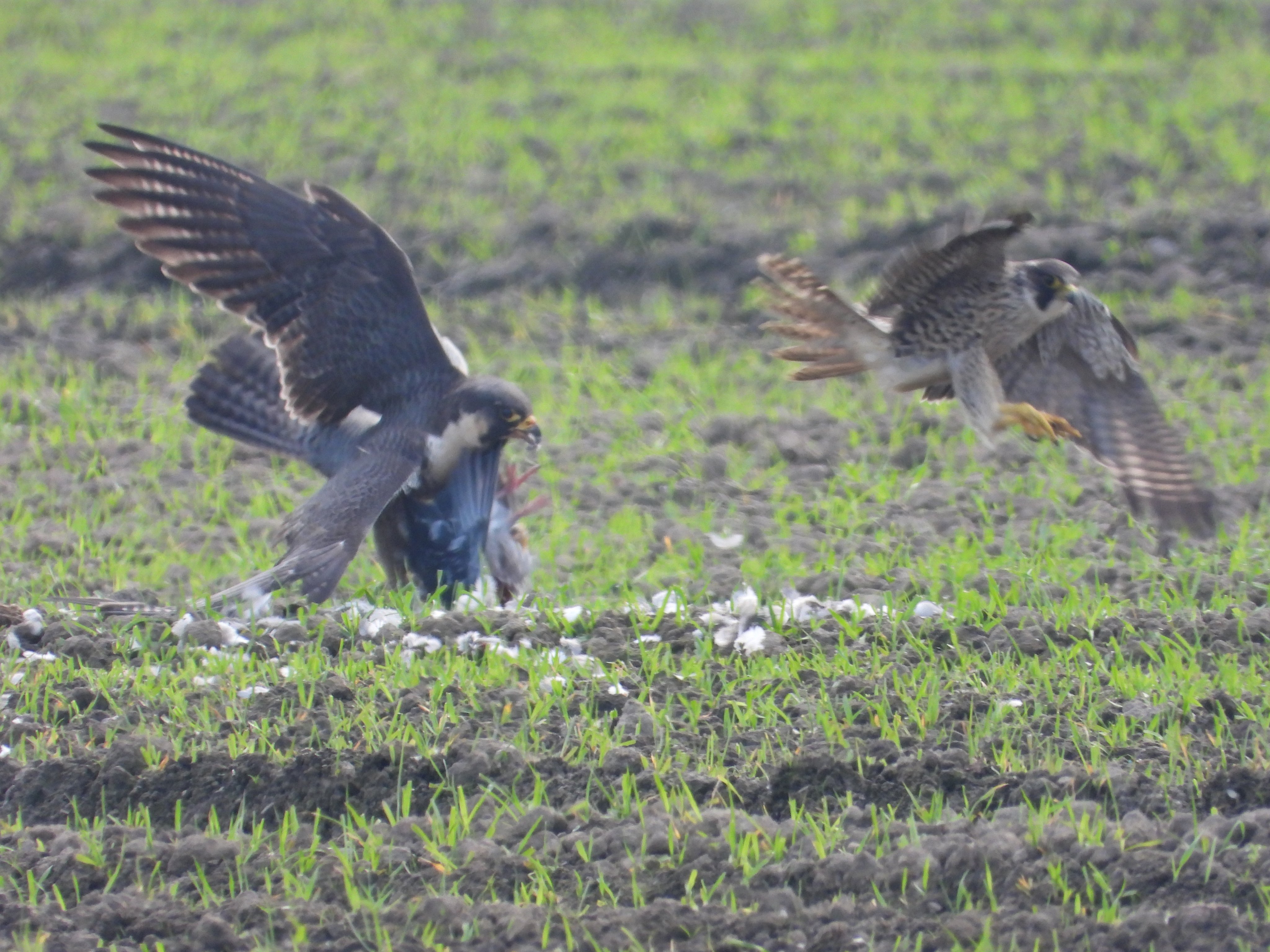 A mid morning ramble along Brook Furlong Lane and a brief encounter with Mark (Whipper) Gibson who had walked down to the 'bend' and had heard a Lesser Whitethroat singing on the banks of the I.C.I tank.
I had one of two mixed singer Willow Warbler ('Chillow') into Chiffchaff tunes. A few Cetti's Warbler were present with both Sedge and Western Reed Warbler.
The River Weaver was quiet with the only notable sightings included a few Pied Avocet and a pair of Great Black-backed Gull struggling to drag a dead Bream ashore. A Peregrine flew over folded its wings and dove into a flock of birds on the Weaver Bend.
Observer: WSM (video).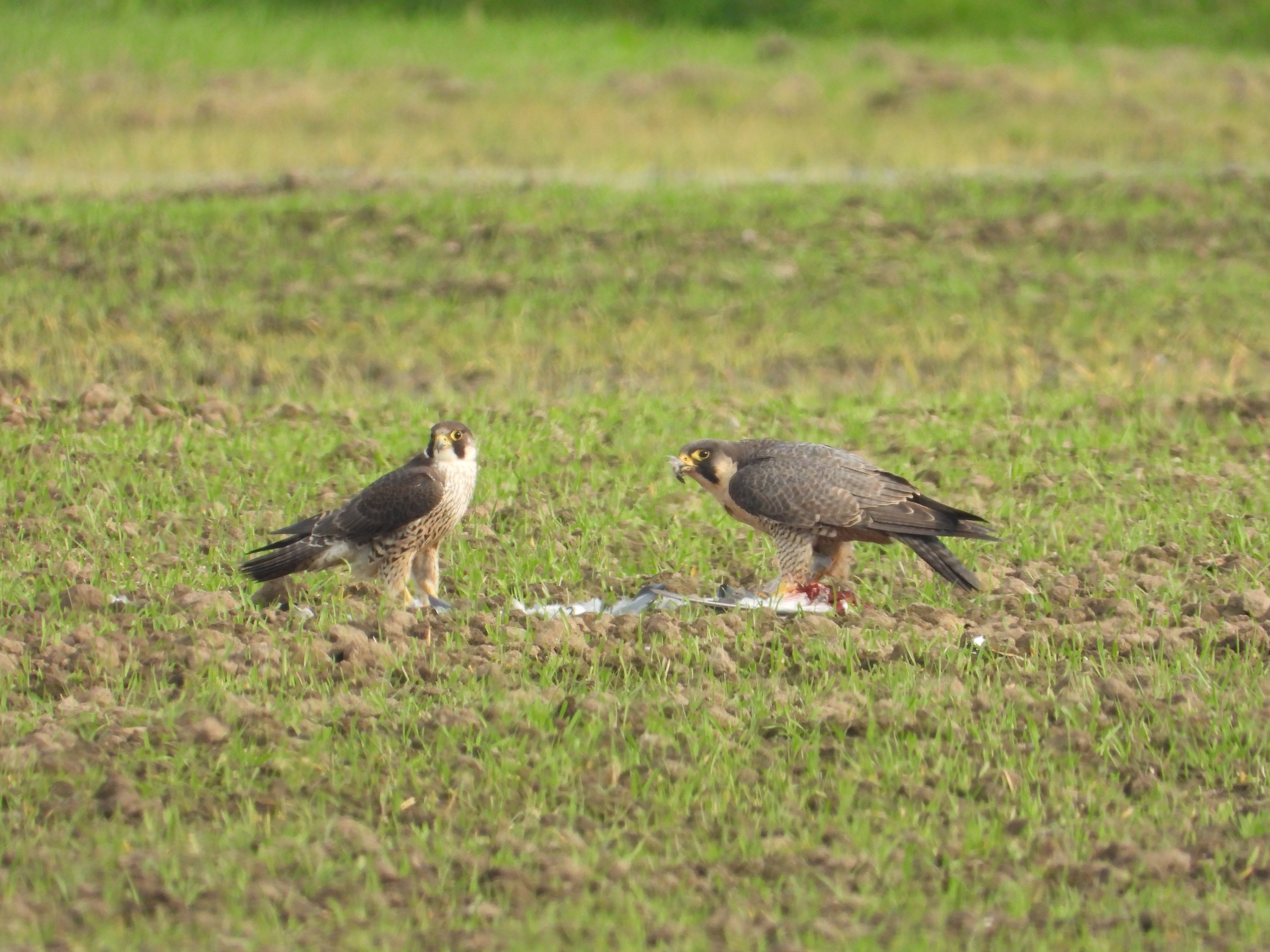 An early evening walk along the River Weaver. Common Chiffchaff, Willow Warbler, Common Whitethroat and Cetti's Warbler were all vocal along Brook Furlong.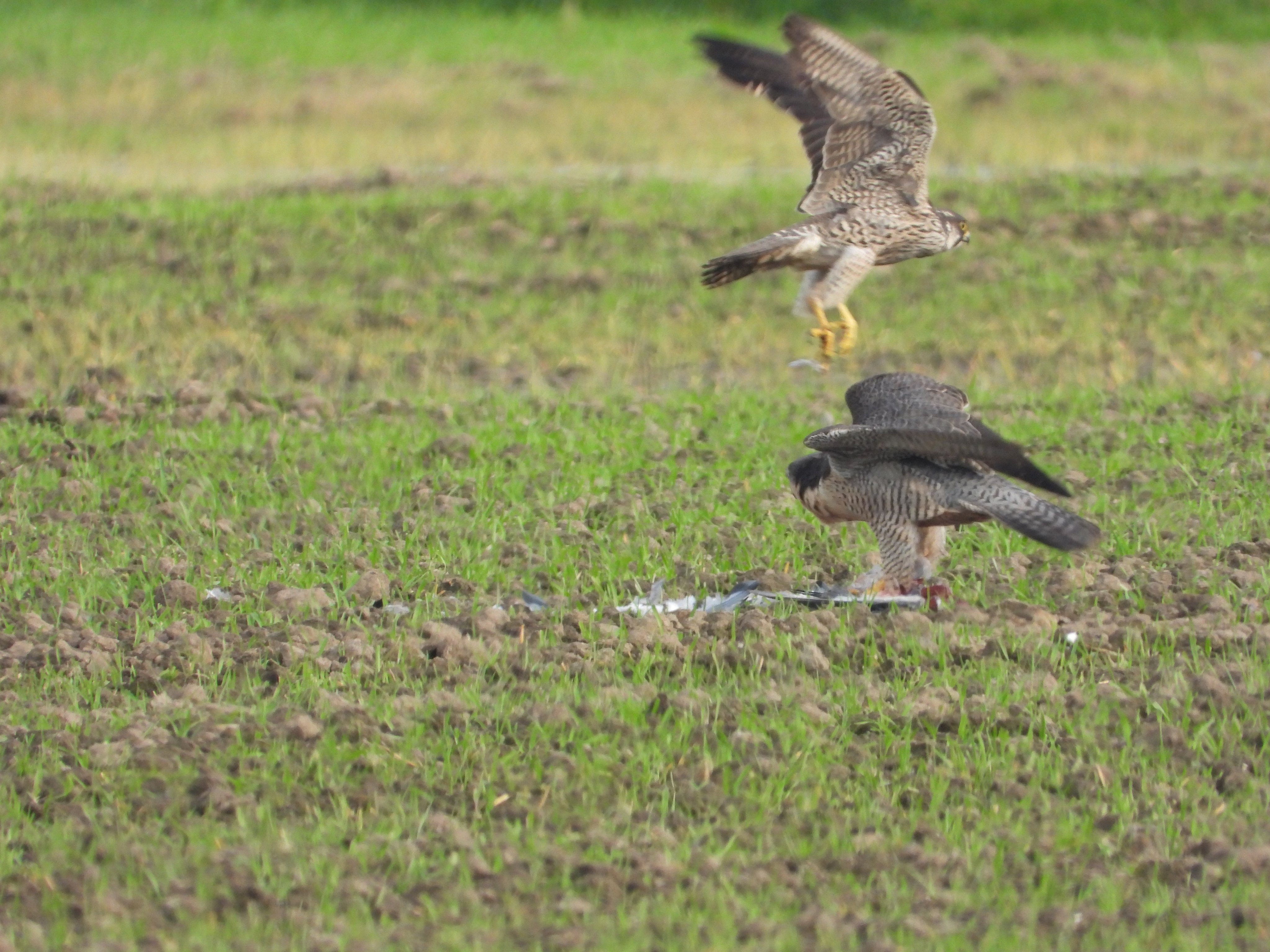 A female Peregrine caught a feral pigeon with a much smaller male waiting for a morsal, but the lady was not sharing.
Observer: Paul Ralston (images).