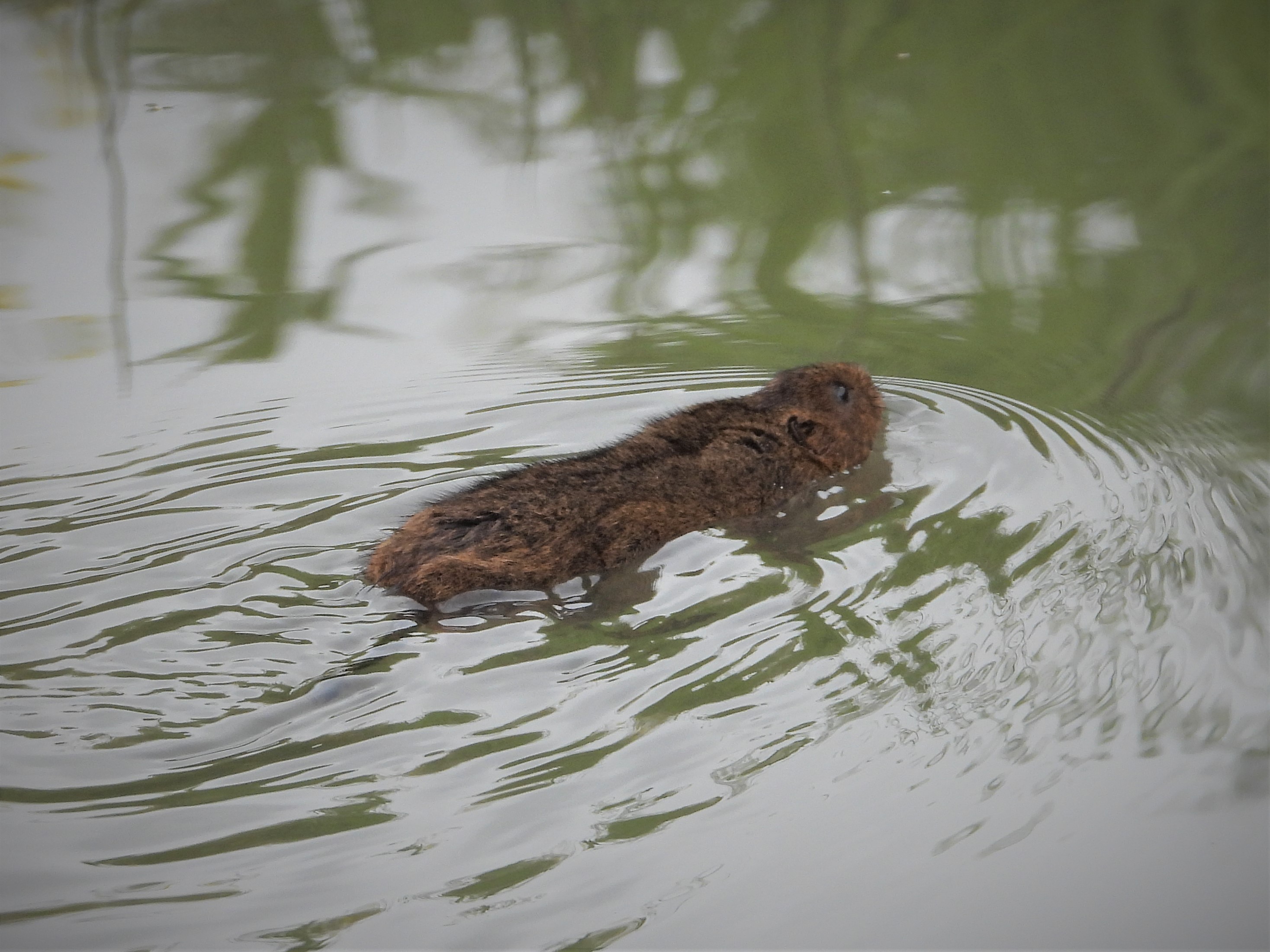 I walked from Ince to No.4 tank this morning where Western Reed, Sedge and Cetti's Warbler were all numerous with Common Whitethroat, Blackcap, Common Chiffchaff being noted.
A Eurasian Hobby in hunting mode and struck terror in to the many Barn Swallow and Common Swift hawking the area it was seen disappearing after a hirundine over the Manchester Ship Canal bank.
There were at least 3 Water Vole seen crossing the ditch with one falling into the water with a loud plop! A family group of 5 Common Raven were on the prowl looking for unattended Northern Lapwing nests in the fields around the Holpool Gutter, but were buzzed by the parents and moved on. A Great Egret passed overhead and possibly dropped down on Lordship Marsh. Some Eurasian Coot are still incubating while others have good size young. A Mallard was seen with 8 ducklings in the gutter.
At the 'phalarope pool' the Northern Lapwing is still trying to incubate in a damp nest with its eggs surrounded by water.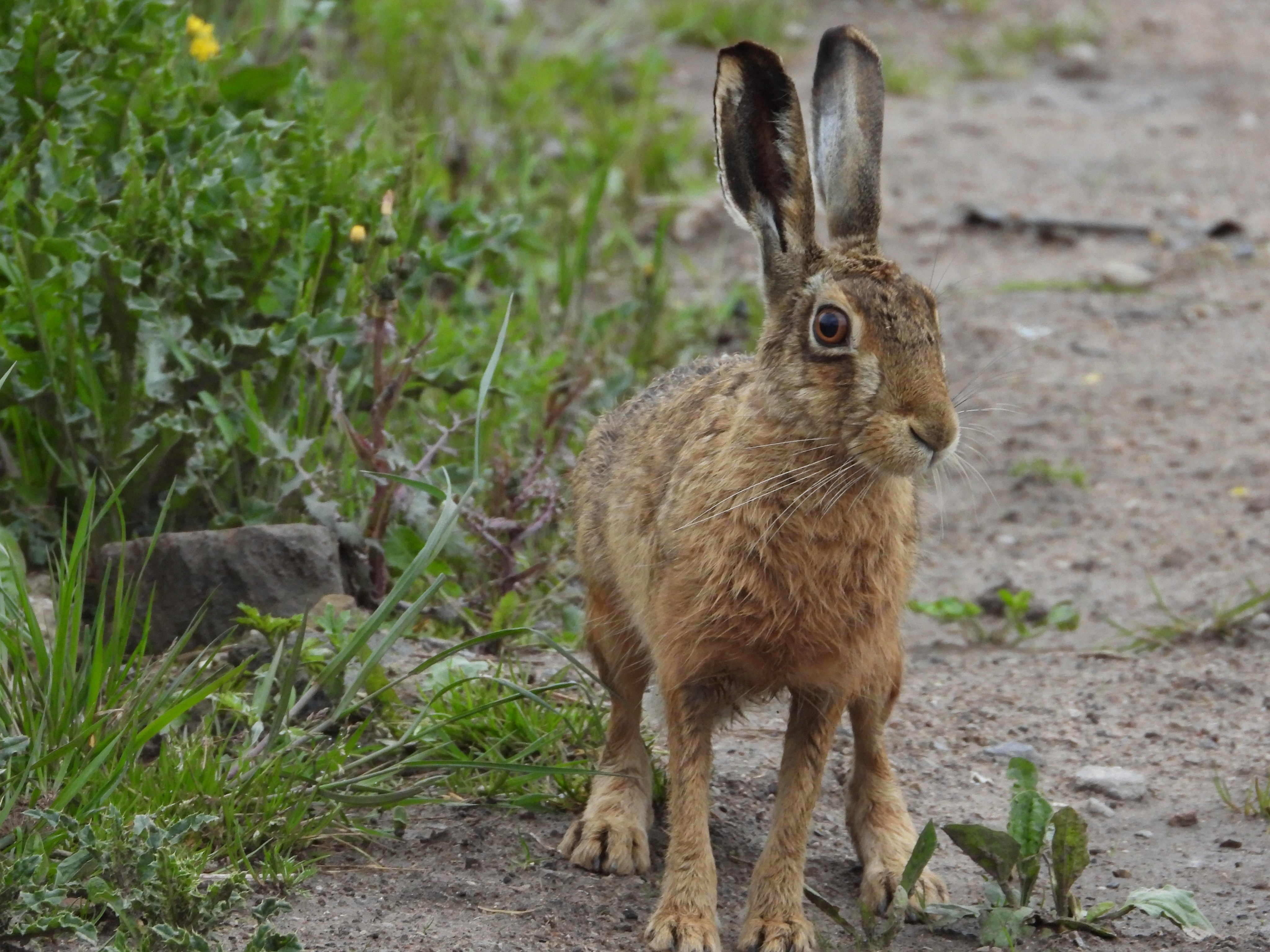 Observer: Paul Ralston (images 1-4).
We took a hike upto the 'phalarope pool' from Moorditch Lane with the tunes of the ubiquitous Cetti's Warbler sounding out from the scrub and bushes.
No.6 tank was void of any shorebirds, so we didn't linger and pressed back to the track to Lordship Lane and a look across the watery fields on Lordship Marsh which produced little. The Common Cuckoo was again calling hidden from view on the bank.
The 'phalarope pool' was much better with 162 Black-tailed Godwit in very playful flighty moods with birds chasing each other across the water.
Not a lot of species about today but the windy and occasional et weather didn't help.
Observers: JS & WSM (images 5-6).