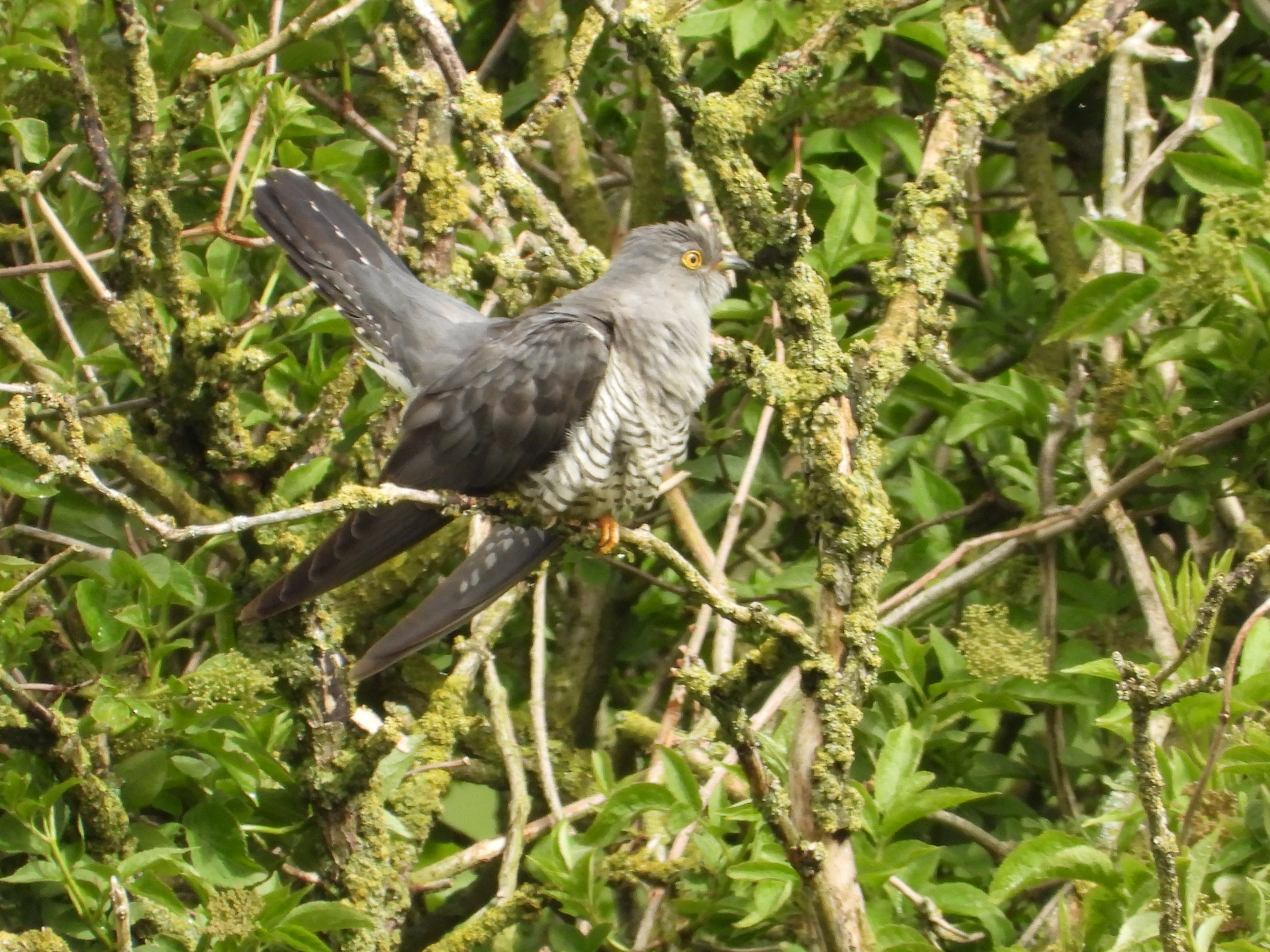 An early start at Brook Furlong Lane where the first of several Cetti's Warbler rang out loud and proud and not to be out done both Willow Warbler and Common Chiffchaff joined in the chorus. Along the River Weaver there were hundreds of Common Swift were hawking over the river, some passing within a few feet of where I was stood. Sedge and Western Reed Warbler were vocal along the river path, while a pair of Great Crested Grebe were dozing on the water and another grebe was fishing close by.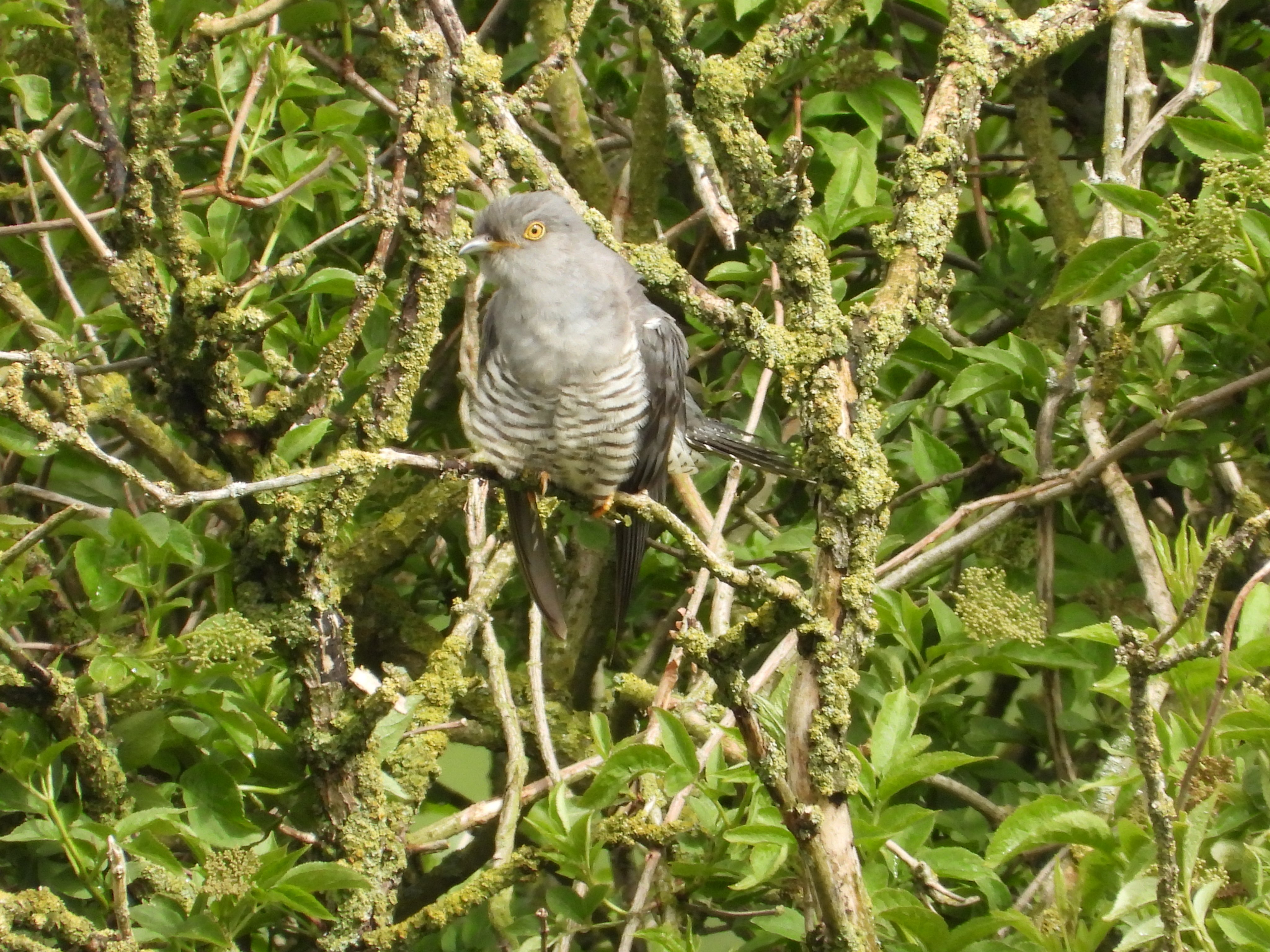 I moved over to No.6 tank where c100 Black-tailed Godwit were resting at the waters edge. A Common Cuckoo was heard then seen flying along the bank and later it settled for a while in trees alongside the 'splashing pool' on No.3 tank.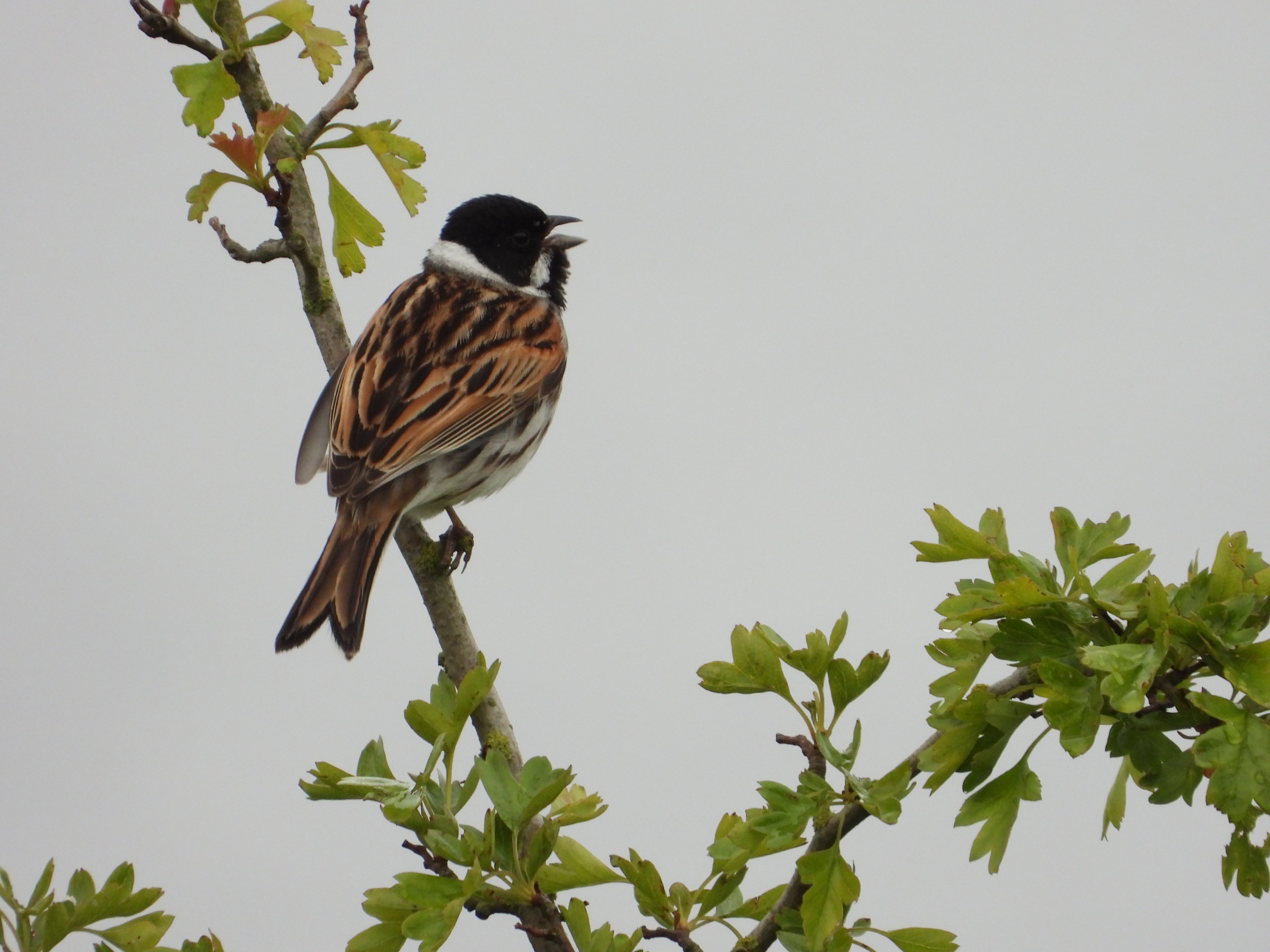 The male Western Marsh Harrier was busy hunting in several places with Sparrowhawk, Common Kestrel and Common Buzzard were also active. there was 16 Black-tailed Godwit on the 'phalarope pool' with a couple of pairs of Northern Lapwing, a drake Northern Shoveler, a pair of Gadwall, several Mallard and a drake Eurasian Teal.
Observer: Paul Ralston (images 1-4).
Surprisingly had a new bird for me for the area and in a hedgerow between Spring Farm and No.4 tank had a family of Treecreeper, at least 3 young. 3 Mediterranean Gull, an adult and 2 1st summer by Hare's Lane.
There were 6 Little Ringed Plover on the marshes today. A Common Cuckoo was on No.4
ank. A female Western Marsh Harrier was hunting over fields and 200 Common Swift over were low on No.6 tank.
Observer: Mark (Whipper) Gibson.
I walked along Moorditch Lane with the shouty Cetti's Warbler were singing. A female House Sparrow had a beak full of black caterpillars with her hungry youngster nearby.
When I got to the top of the ramp overlooking No.6 tank there were numerous Common Swift zipping past and a group of birders who I found out later were from Liverpool RSPB (hiya everyone). A flock of c180 Black-tailed Godwit were bunched up close to the vegetation and slightly encroaching onto their nesting territory of a very upset Eurasian Coot pair. A Common Cuckoo was very loud calling from a tree overlooking the reed bed and the cauious Western Reed Warbler pairs were singing with an eye cocked on the cuckoo.
I walked up to the river but apart from a few Little Egret it was quite sparse for birds. Returning back and a Barnacle Goose was on the scrapes with a Canada Goose pair. A male Western Marsh Harrier flew out to hunt Frodsham Score salt marshes.
No.6 tank deserved a second look and immediately a Great Egret popped out of the reeds and settled out into the open. The Black-tailed Godwit flock were still there and c25 Tufted Duck and numerous Common Shelduck padded out the water. A pair of Western Yellow Wagtail dropped in for a drink.
Observer: WSM (images 5-7 & video).