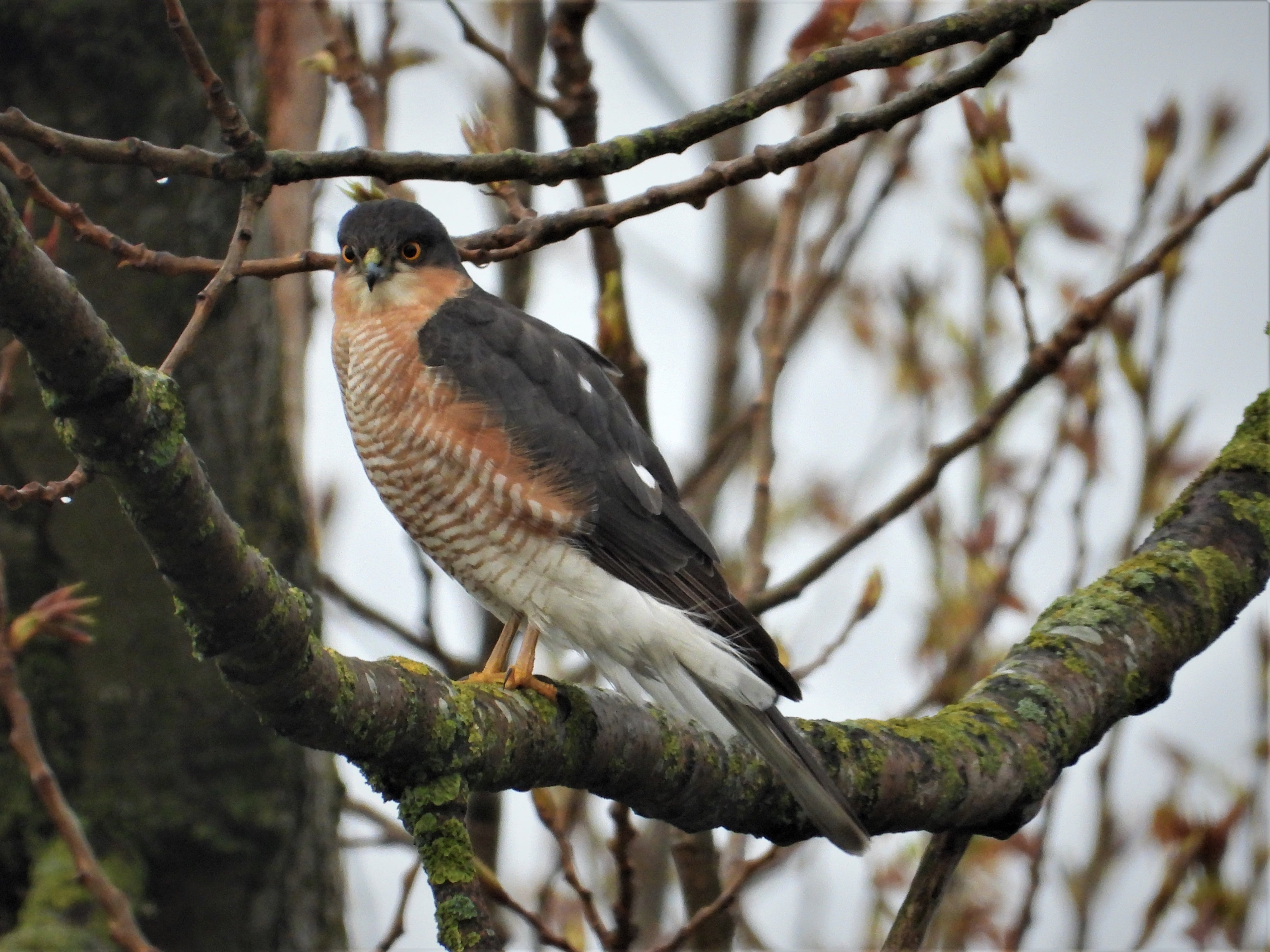 A walk around the River Weaver this morning. A musket Sparrowhawk passed me on the M56 bridge and sat watching the House Sparrow flock feeding nearby.
There were Willow Warbler, Common Chiffchaff, Blackcap, Common Whitethroat, Cetti's Warbler all vocal along Brook Furlong Lane.
On the river were 14 Mute Swan, 2 pr of Great Crested Grebe on river.
The local Peregrine pairs are doing well.
Observer: Paul Ralston (images 1-5 including yesterday's Western Osprey).
An early start and a walk in the rain along the north bank of No.6 tank and a look across the water didn't fill me with optimisum, but birding is better than shopping duties. There was a flock of c45 Tufted Duck and a few Common Shelduck and Eurasian Teal. A flock of 230 Black-tailed Godwit were the only waders present. The male Western Marsh Harrier was seen about the area.
I continued my walk to the 'phalarope pool' which was very vacant of birds. I retraced my steps and made my way to the River Weaver. On arrival the 1st summer/2nd calandar year Little Gull was again flying through the rain, back and to, back and to along the river edge.
I stopped off at Mersey Road in Runcon hoping to drop in on the Iceland Gull Gary Worthington had found last night.
As I look across the Mersey mudflats my eyes spotted 3 Eurasian Spoonbill feeding in the incoming tidal channels. I left but had to return within the half hour when Gary again spotted the 2cy Iceland Gull and I returned and this time was successful.
While we waited for the gull to return from a short flight away a male Peregrine shot through the trees and like a shock wave the pigeons exploded into us, and through us, and over us. The Peregrine didn't manage a catch, but I'm sure if we were not there it would have.
Observer: WSM (images 6-14 and videos).