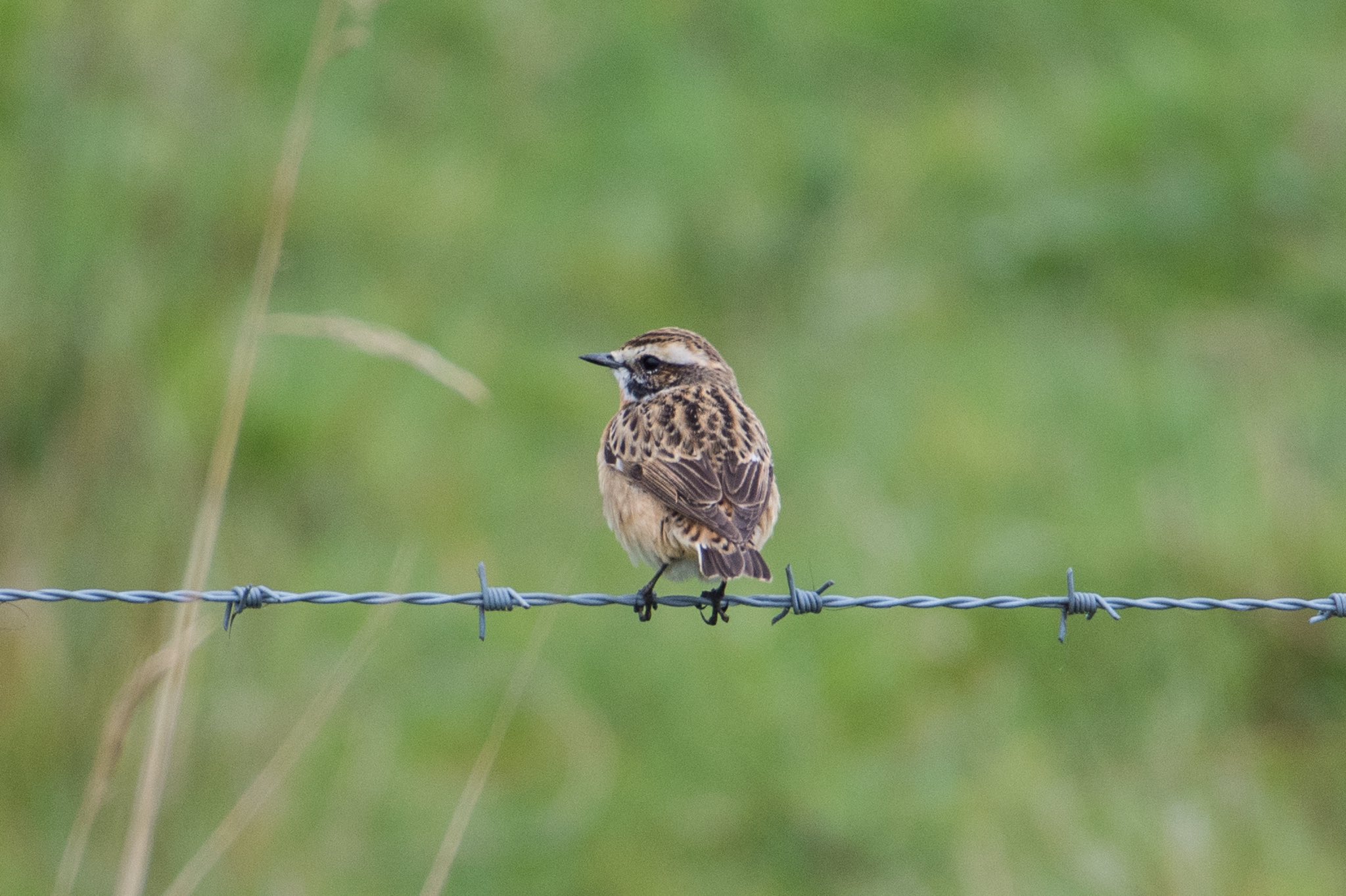 A short time and a quick decision was to just do the Weaver Bend, starting at the motorway bridge a nice male Common Kestrel was perched on the fence. Linnet, Common Whitethroat and Willow Warbler were along Brook Furlong Lane, reaching Redwall reed bed I heard a Cetti's Warbler and then a Grasshopper Warbler, but no sighting of either. A Northern Lapwing took to the air in all its glory. I didn't see much until I got to the shooters' pool where 2 more Northern Lapwing were seen and a few Sedge Warbler along with Reed Bunting were vocal, a bit disappointed that I didn't see any European Stonechat, I then headed back and surprisingly I spotted a Whinchat on the fence working and always facing away from me (into the wind), but I managed a few photos of it.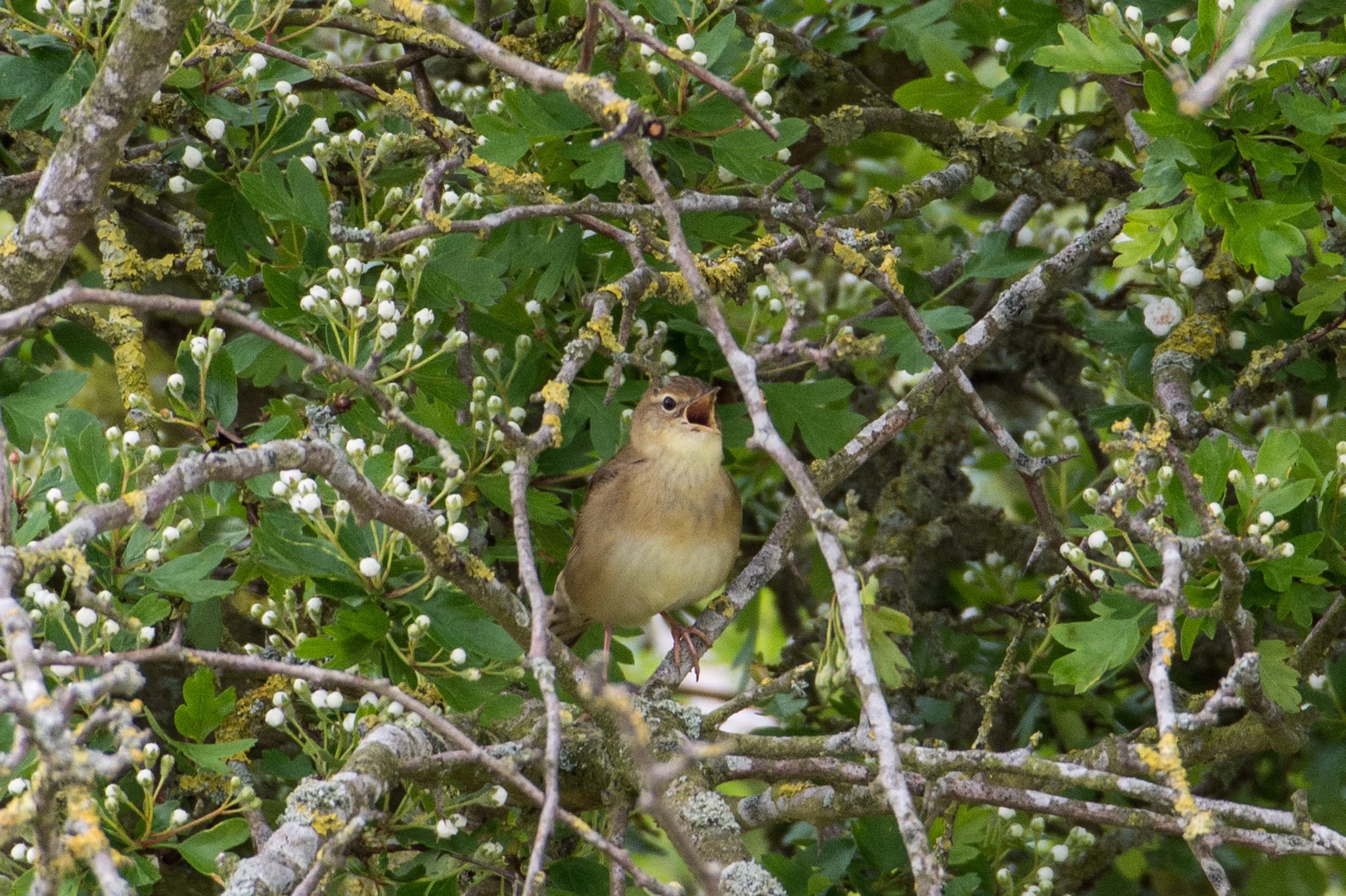 A Grasshopper Warbler was heard again and I spotted it in a low tree giving out its unique reeling song, it posed well for me to get a few shots with my camera. I didn't see mush else on my way back, and the rain kept off so a nice and rewarding morning.
Observer: Keith Gaillie (and images).