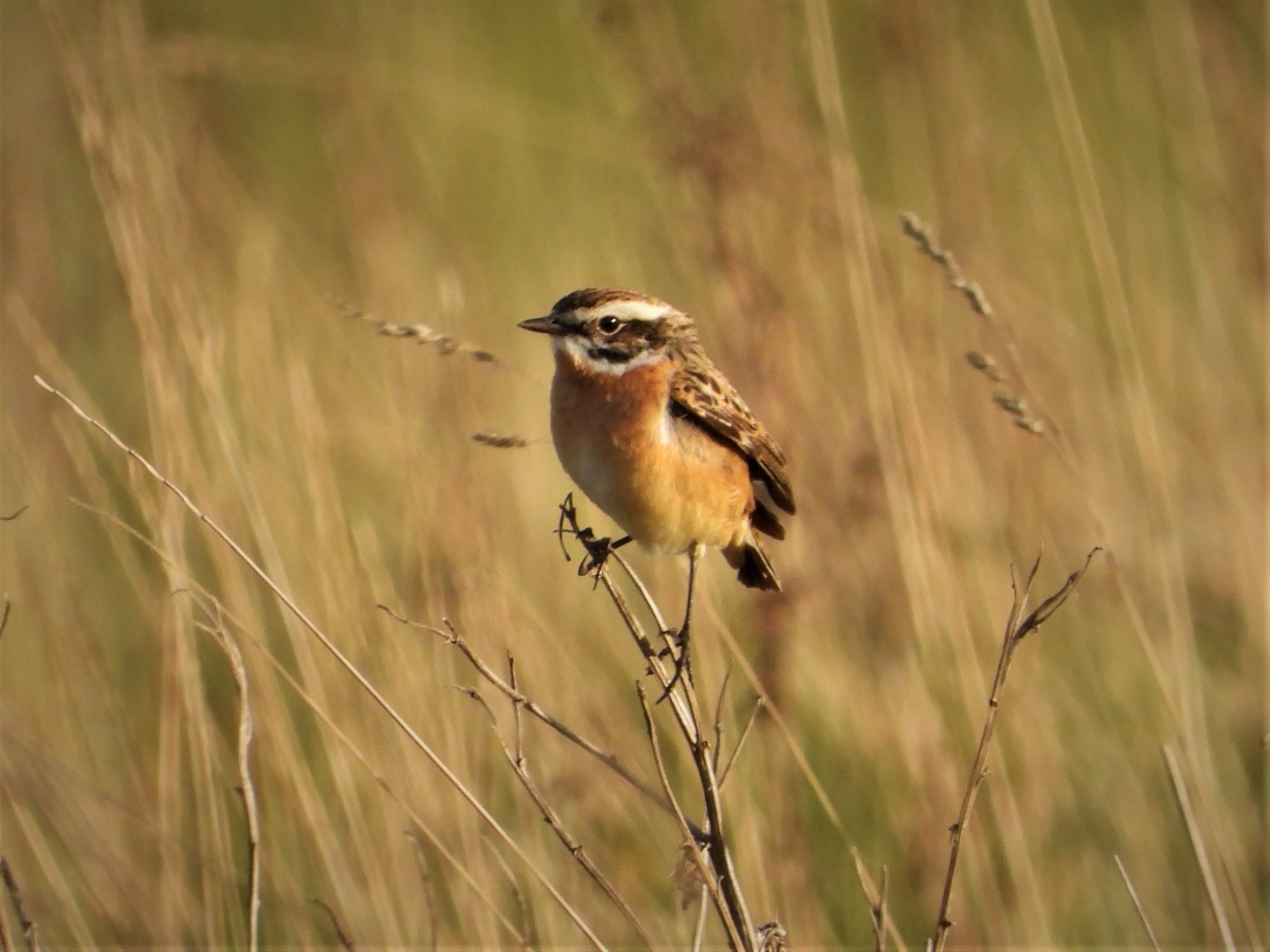 The pools at Ince were quiet with just a few Mallard and Gadwall with a flyover pair of Common Shelduck seen. A Eurasian Coot chick that only its mother could love was making its way along the ditch to join the rest of the brood, several other coots are still incubating their clutches along the ditch and pools.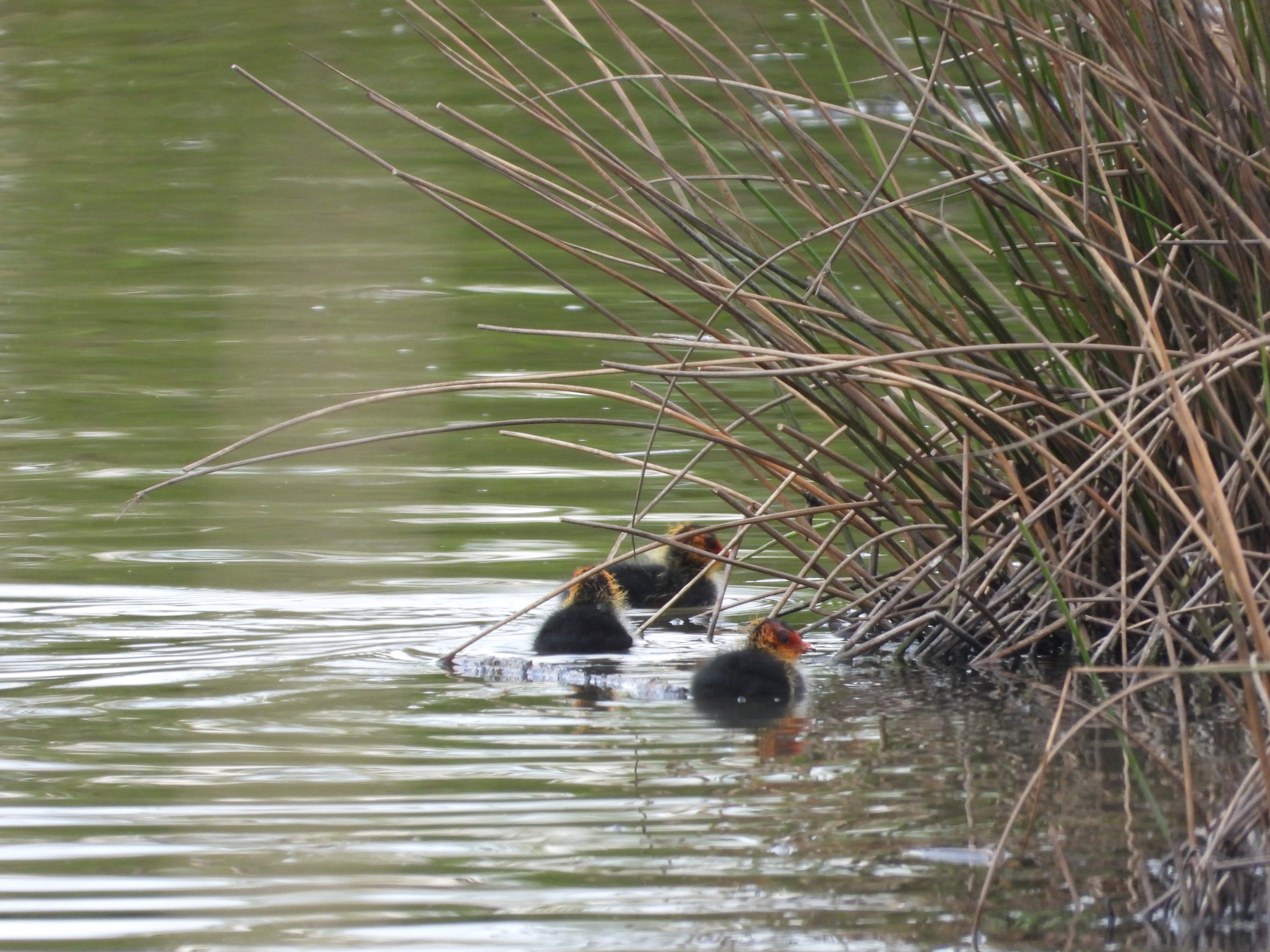 A Little Grebe with 3 tiny youngsters was on one of the pools and automatically dived when it saw me approaching, and then realised its young were left in the open and returned to coax them into the reeds. Cetti's Warbler, Blackcap, Common Whitethroat, Common Chiffchaff, Sedge and Western Reed Warbler were heard and seen all along my walk.
A Little Egret was in the field alongside the Holpool Gutter with a dozen or more courting Common Shelduck. A few more Little Egret were out on Frodsham Score with many more Common Shelduck. A Northern Wheatear was also noted. Two male Whinchat by the berth.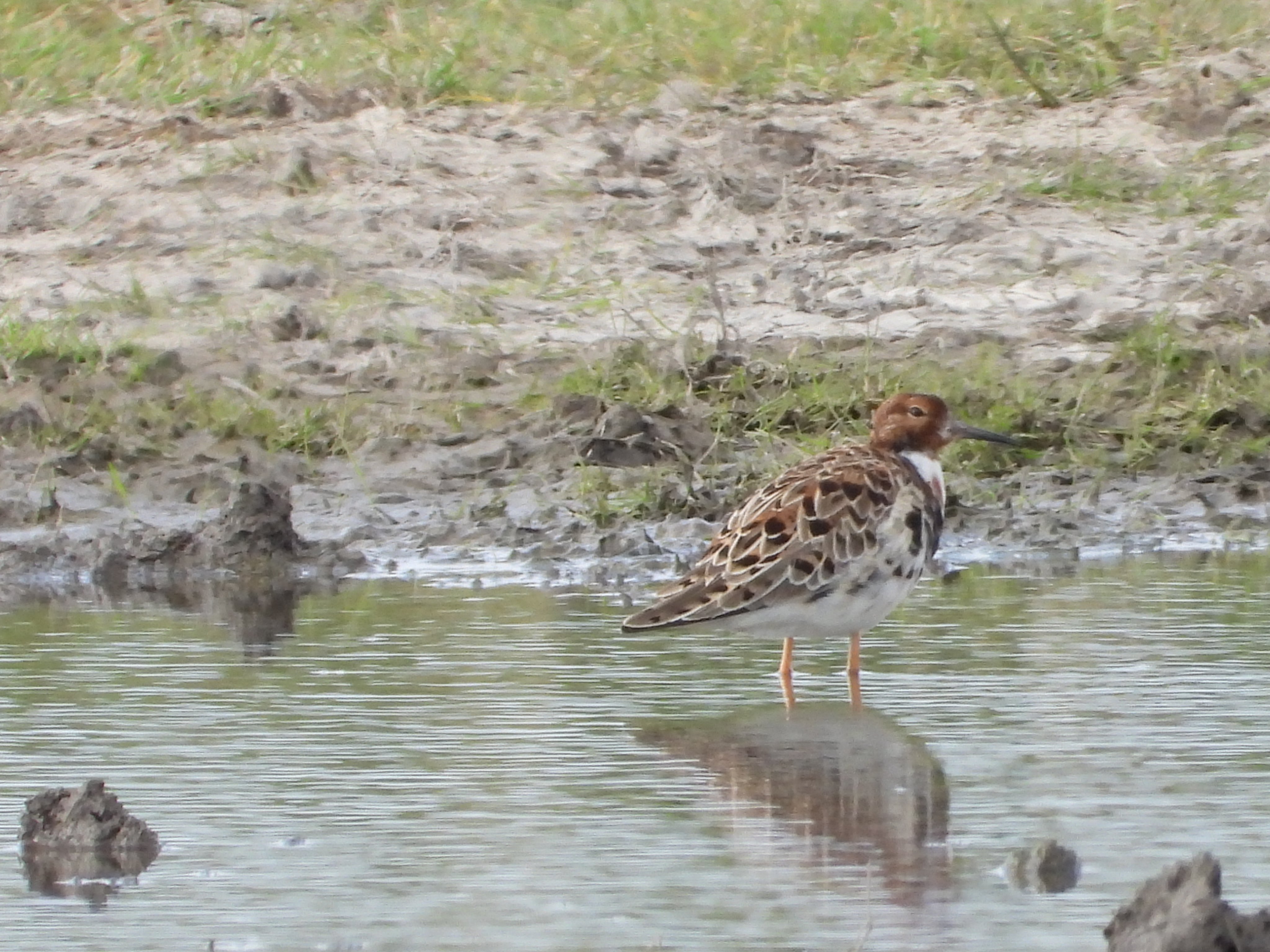 The 'phalarope pool' was deserted apart from Northern Lapwing, a few Mallard, Gadwall and a pair of Northern Shoveler and then to No.6 tank where more Common Shelduck were joined by Mallard, Eurasian Teal, Gadwall, Tufted Duck and Little Grebe. There were Ruff feeding along the edge of the pool while c25 Black-tailed Godwit were in the deeper water.
The male Western Marsh Harrier flew over Lordship Marsh and Common Buzzard, Common Kestrel and a Sparrowhawk were active in the area.
A Great Spotted Woodpecker left the bank on No.4 tank and landed on a fence post before making its way to the wood alongside the Holpool Gutter. Walking through Goldfinch Meadow LNR I spotted a pair of Eurasian Bullfinch in a bramble patch.
Observer & images: Paul Ralston.