My morning walk took me around tanks 6 and 4 where warblers were out in force. A Cetti' s and a Grasshopper Warbler were at the junction of Lordship Lane and Hare's Lane. Both Sedge and Western Reed Warbler were numerous along the way. A Common Whitethroat and Blackcap were also seen.
No.6 tank has 3 Ruff and 2 Common Sandpiper with a couple of hundred Black-tailed Godwit. A drake Common Shelduck joined the many others fighing over the ducks, and the Tufted Duck taking their lead were also displaying. On the water were Mallard, Eurasian Teal and Gadwall.
The mitigation pools on No.3 tank held a few more Black-tailed Godwit while the 'phalarope pool' held 2 Little Ringed Plover, a Common Snipe, c20 Black-tailed Godwit and a Common Redshank.
A scan over salt marsh produced a small group of 9 lingering Pink-footed Goose on the edge of the river. A male Western Marsh Harrier was hunting over the area.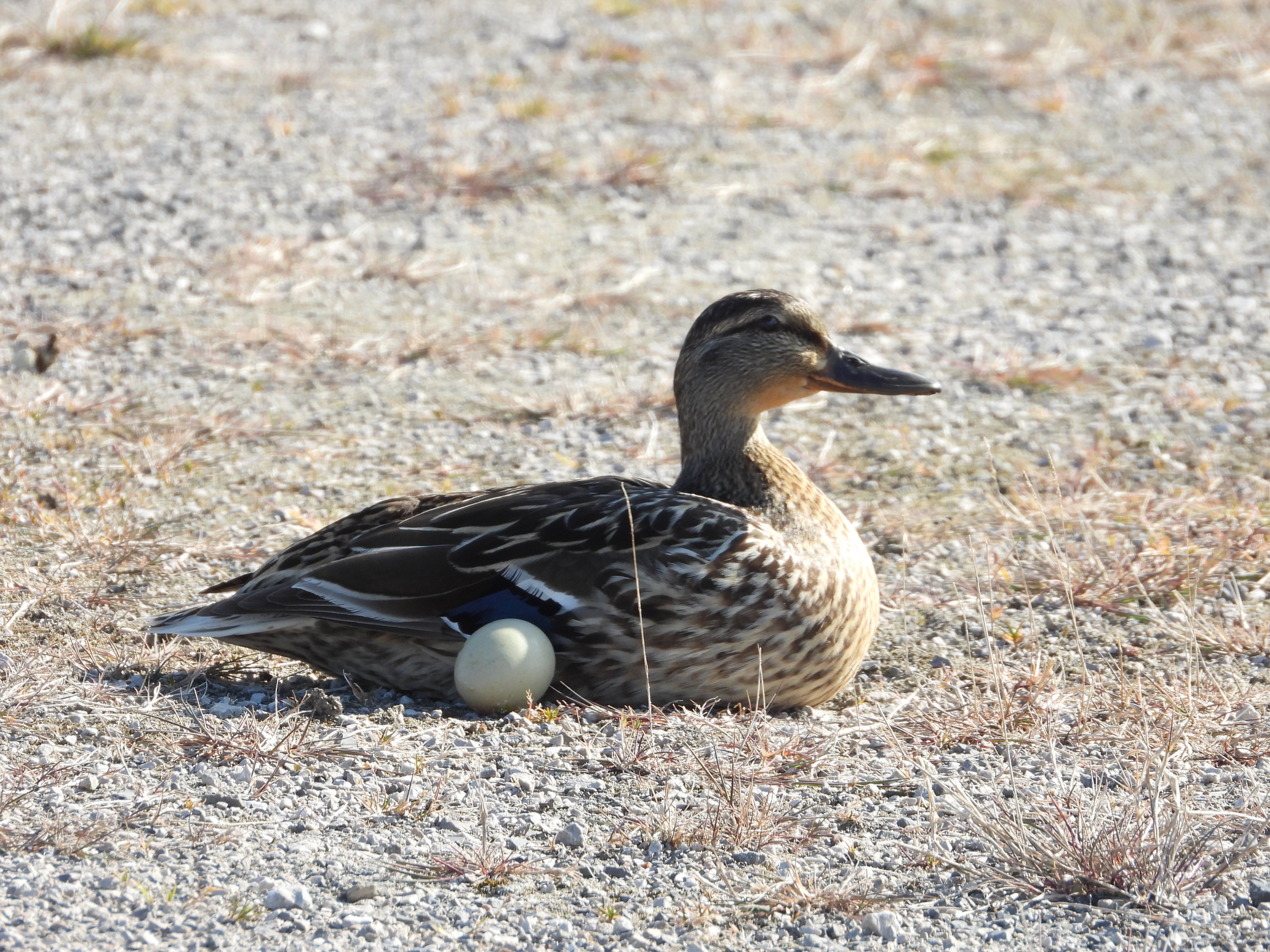 Interestly a Mallard decided to lay an egg in the middle of the path in front of me (must be the effect I have on the birds?). There were more Cetti's, Sedge and Western Reed Warbler were noted. A vixen Red Fox crossed the path then back tracked as it saw me approaching. A pair of Common Kestrel were copulating in the middle of a field along Lordship Lane.
Onward to Ince and more Cetti's, Common Whitethroat and Blackcap were present. The pair of Garganey were on one of the pools, but are more mobile.
Observer: Paul Ralston (images 1-5).
A walk across the marsh this morning, notable sightings included 9
Ruff on No. 6 tank, a Whinchat moving between No.3 & No.6 tanks and 2
Little Ringed Plover on the 'phalarope' pool. A flock of 11 Whimbrel
with a Bar-tailed Godwit dropped down to the salt marsh and a Northern Wheatear was on the pipes on No.1 tank.
Observer: Alyn Chambers.
Additional images 6-7 by Phil Barker.