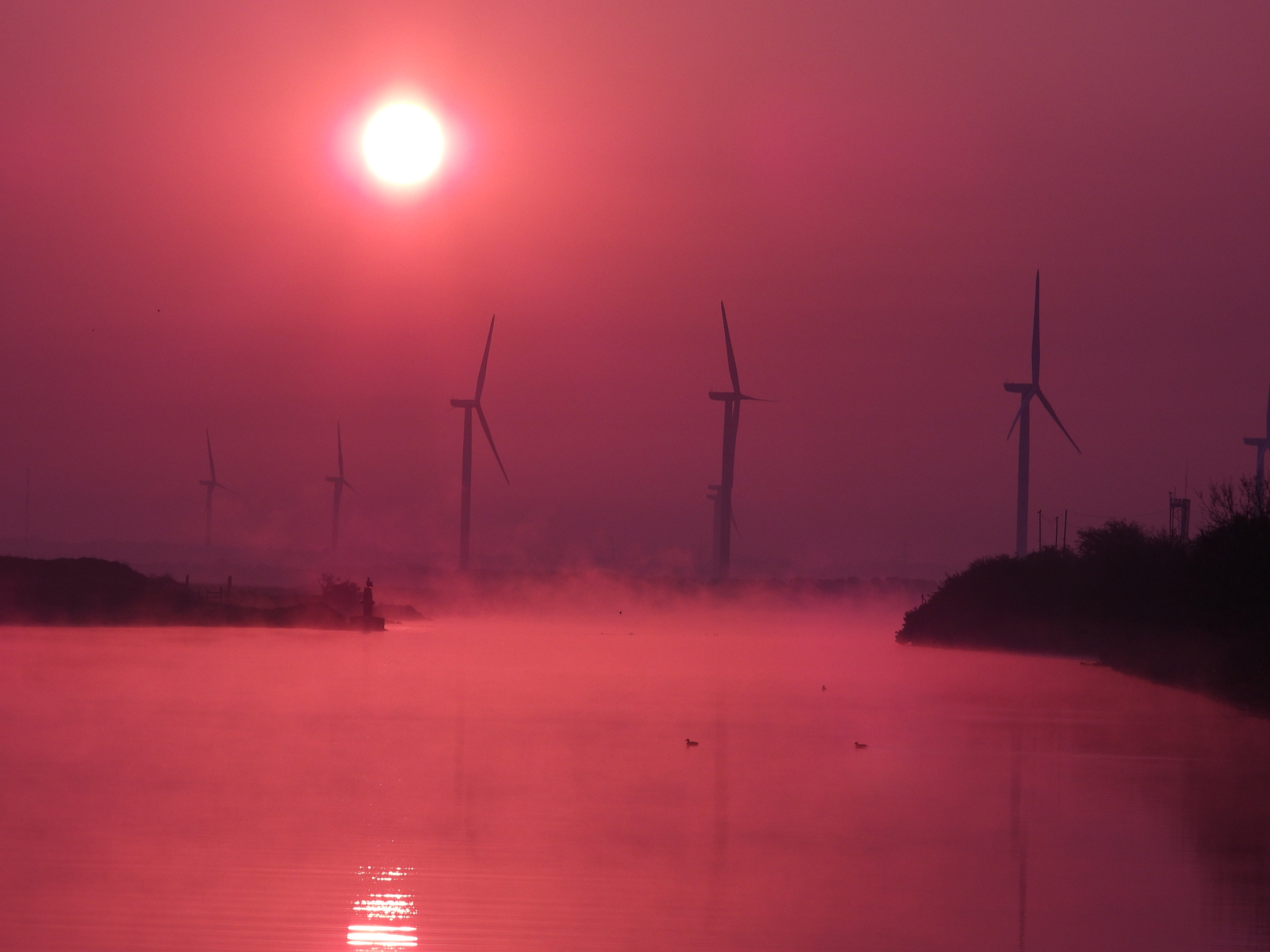 Early to rise to see the sunrise over Frodsham Marsh from Ince.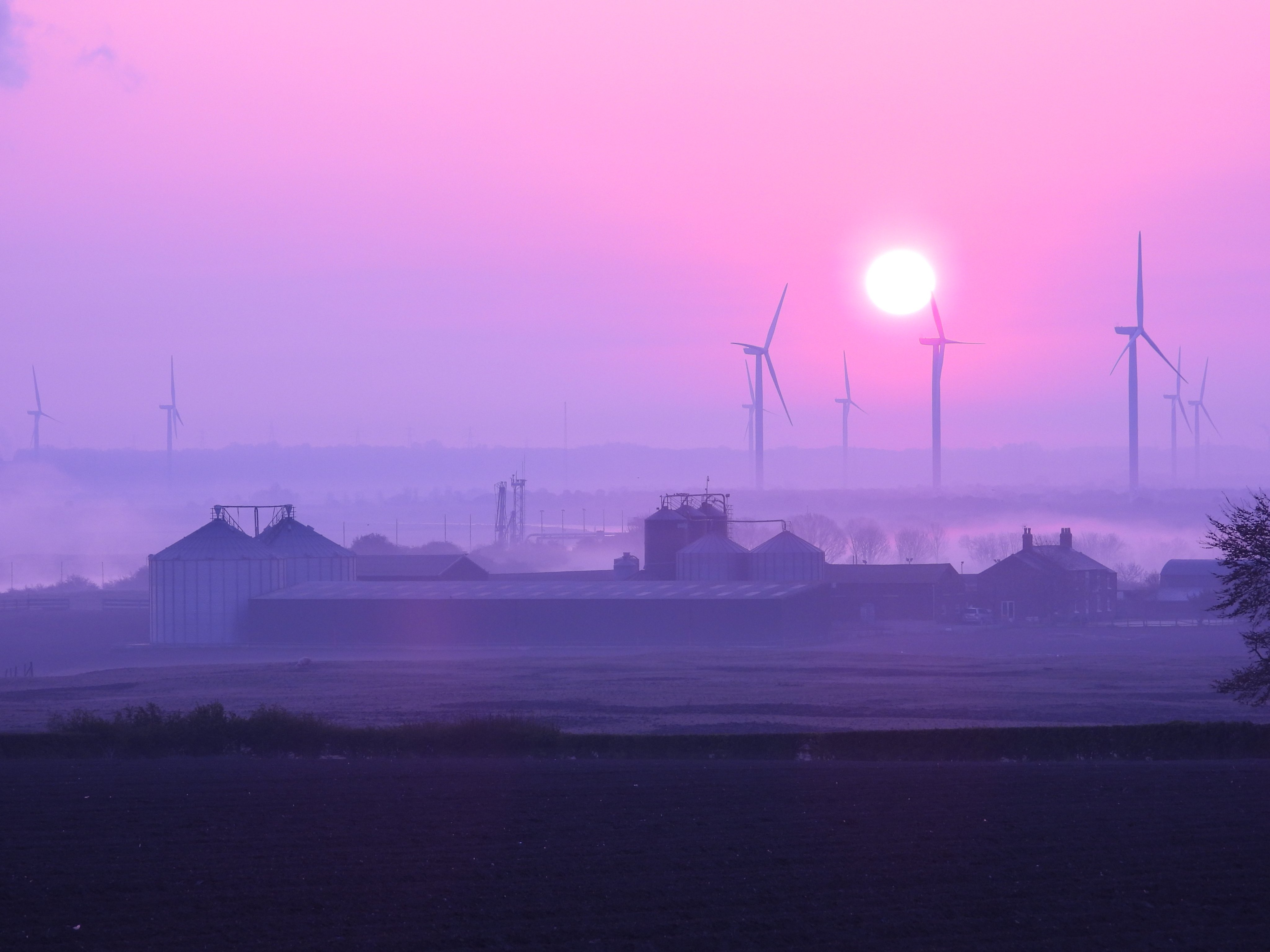 Gadwall, Tufted Duck, Mallard and Eurasian Teal were on the Manchester Ship Canal with many Canada Goose, Common Shelduck and Eurasian Coots being seen. The salt marshes was devoid of any Pink-footed Goose the first time in a while.The first of many Cetti's Warbler was heard near Ince Berth and a Northern Wheatear could be seen on the far bank with Eurasian Curlew calling in the background.
A Red Fox watched me as I made my way along the path and slipped into the reed bed by No.4 tank, it or another was seen on the path later.
The 'phalarope pool' held 15 Black-tailed Godwit, a Ruff and a couple of Common Snipe and the usual ducks. A female Sparrowhawk flew right past me as I stood watching the Western Marsh Harrier. More Cetti's Warbler were blasting out their song from the reed bed and I watched as one burst into song then move to another perch and sing again, before moving on to its next perch. Common Reed Bunting were numerous and a pair of European Stonechat were noted.
Back at Ince and two more Cetti's Warbler were heard and were joined by a Blackcap and Sedge Warbler. On the pools the Garganey pair were feeding amongst the Eurasian Teal, Mallard, Tufted Duck and Mute Swan pair.
Observer: Paul Ralston (images 1-4).
An early start and a walk around No.6 tank again in glorious spring sunshine. The summer Black-necked Grebe made a brief appearance with the numerous Tufted Duck present. A smallish flock of Black-tailed Godwit contained 8 Ruff, 2 Pied Avocet and 4 common Redhank. One or two Sedge Warbler and Western Reed Warbler were also singing.
The mitigation pools had Eurasian Teal, Northern Shoveler, 3 Little Ringed Plover, 3 Common Snipe, 1 Ruff and a couple of Common Redshank.
The Western Marsh Harrier were about the area, several Common Buzzard and a Sparrowhawk.
A dead Common Buzzard was an obvious victim of the wind turbines with one on the path below one on No.4 tank and seen from the entrance gate. There were 3 Common Grasshopper Warbler singing from the bramble patches with one particular bird sat out in the open (no tape luring was involved with my views – just old fashioned and unfashionable fieldcraft). Likewise a Cetti's Warbler.
Continuing my walk along Lordship Lane produced a pair of Western Yellow Wagtail in the pipit field. Both Blackcap and Common Whitethroat singing along the way.
Observer: WSM (images 5-13 and video).
There were 4 Northern Wheatear on the pipes on No.1 tank with 2 summer plumaged European Golden Plover. The Weaver Sluices had 40 Pied Avocet.
Observer: Frank Duff.