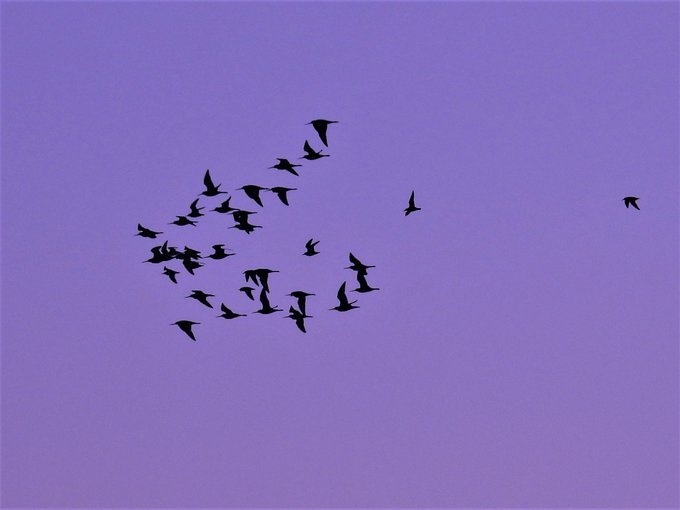 My WeBs count today at Ince marsh fields started with the sunrise and a flock of godwit heading into the river.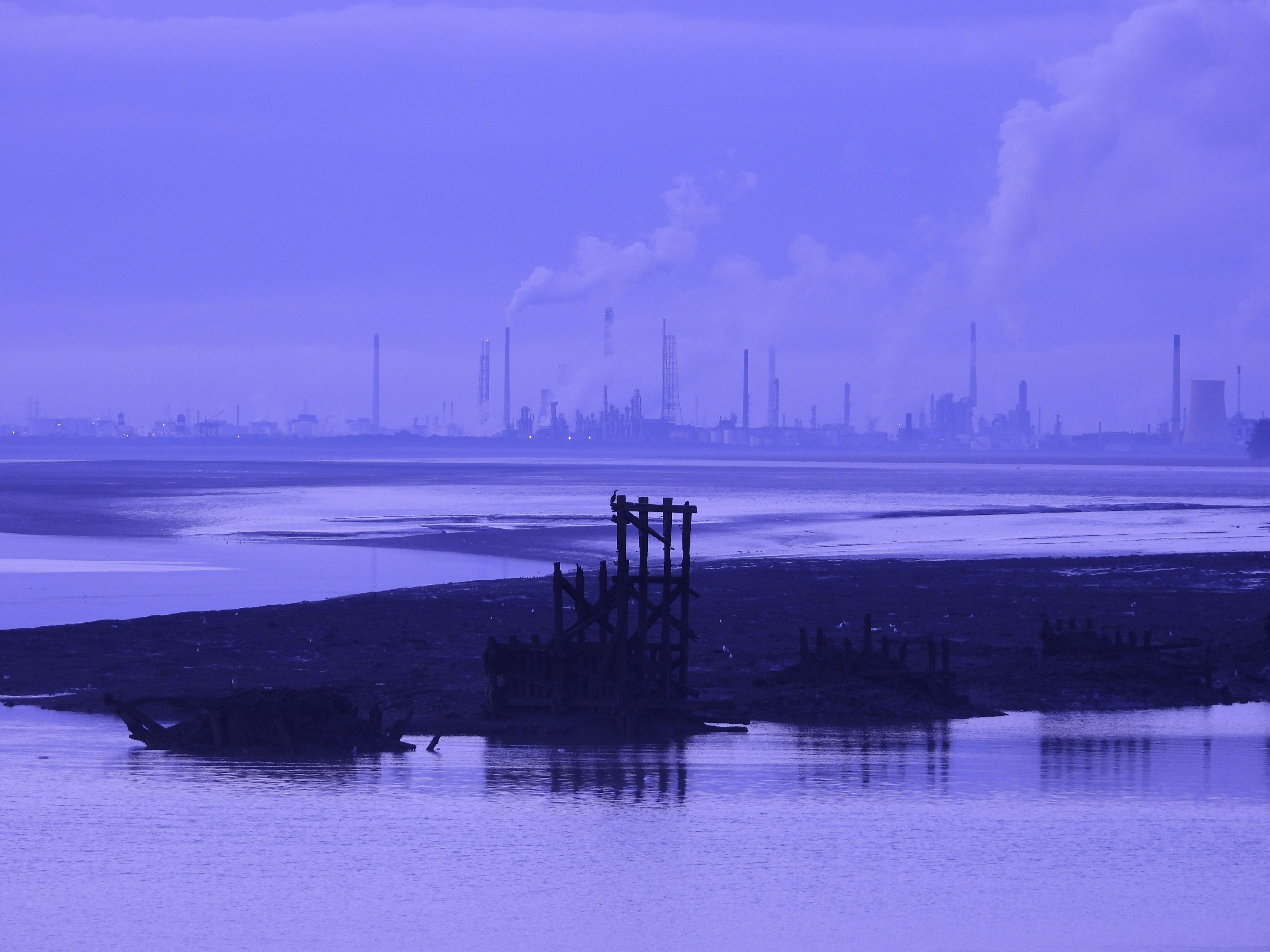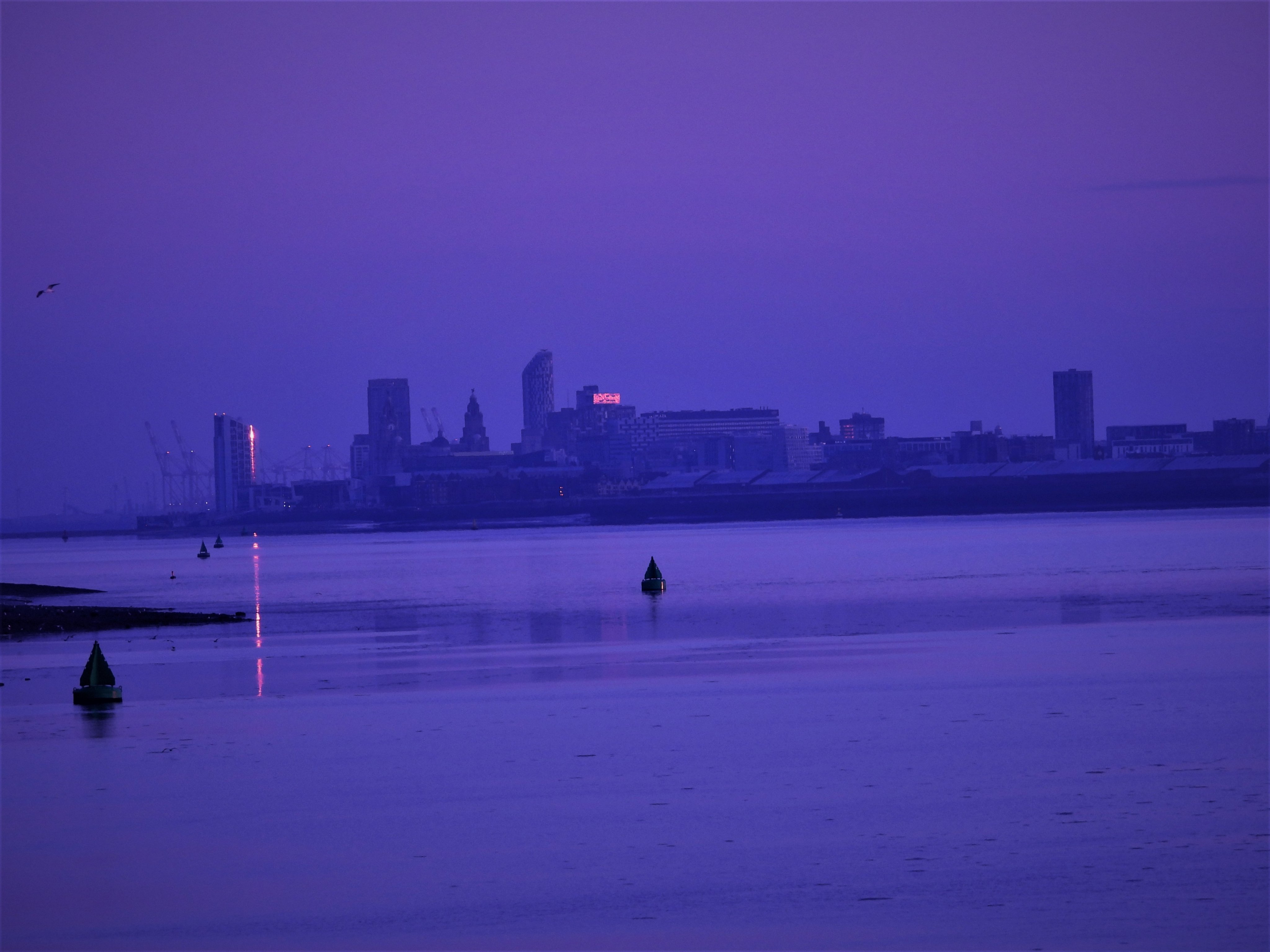 There where 8 Eurasian Teal, 22 Mallard, 9 Gadwall, 2 Tufted Duck, 8 Common Shelduck, 11 Common Moorhen,9 Eurasian Coot, 4 Mute Swan, 2 Greylag Goose, 1 Little Grebe, 3 Little Egret.
The Garganey were pair were back on the pools but moving from one pool to the next. Eight Eurasian Curlew were foraging in a field near to the Ince Berth. There were 7 Northern Lapwing were territorial over the stubble field where a female Northern Wheatear was present. Several Eurasian Sylark were noted with two singing from on high. A male European Stonechat was on the bank on No.4 tank and 2 more Northern Wheatear were seen on the pathway. Three Western Marsh Harrier were in the area.
On the 'phalarope pool' were 15 Black-tailed Godwit and a single Ruff were amongst the Eurasian Teal, Mallard and Gadwall on the shallow water.
The stubble field that keeps on giving has been ploughed over and forced the pipits and wagtails to forage in the next field.
Out on the south Mersey salt marshes were c900 Pink-footed Goose could be seen out near to the river. A couple of Common Kestrel were hunting along the Manchester Ship Canal bank.
Back at Ince and 7 Common Buzzard were displaying over the pig farm on Kinsey Lane.
Observer: Paul Ralston (image 1-5 by Paul & image 6 by Phil Barker).
A late afternoon walk along Moorditch Lane and a look over No.6 tank. A lot of birder activity today, so at least they went away with some good sightings. The two summer Black-necked Grebe were at the eastern end of the water with c400 Black-tailed Godwit and a Ruff walking the watery margins with a couple of Common Redshank.
No.3 tank had 3 more Ruff, 3 Little Ringed Plover and a scattered group of Black-tailed Godwit.
The ploughed field was where the Water Pipit had resided had been ploughed over, but the adjacent field is still waterlogged and could still keep this famous visitor for a week or two longer. A Western Yellow Wagtail and a few Meadow Pipit were the only birds of note when we were there.
Observer: JS & WSM.