A frosty and early start to the day and a walk along Lordship Lane where the Water Pipit didn't materialise during the time I was there, and apart from a Peregrine perched on a distant pylon there was little else to keep me lingering.
The Western Marsh Harrier were moving about the area and atussle with both a Common Buzzard and a Peregrine showed tempers were frayed.
The 'phalarope pool' had a couple of Little Ringed Plover with a single Ruff and a few dozing Eurasian Teal.
Further out on the mitigation pools were 4 more Ruff, another Little Ringed Plover, 2 (feral) Barnacle Goose, 47 Black-tailed Godwit and 4 Common Snipe. A flock of c300 sparkling summer plumaged European Golden Plover ( per Tim) were also present earlier.
A look across No.6 tank and a flock of c400 Black-tailed Godwit were hundled together for comfort and warth while a small number of Common Redshank were much hardier. Ducks were in good numbers with 134 Northern Shoveler, 148 Common Sheldick, 7 Gadwall, 4 Northern Pintail, 45 Eurasian Teal, 43 Tufted Duck, 31 Mallard, 4 Little and only the two Black-necked Grebe.
Observers: WSM (images 1-6).
There were 5 Northern Wheatear on the pipes that run through No.1 tank and the same observer was like a siren calling in a Grey Seal from the murky waters of the Mersey to land on the shores of Frodsham Score ;O)
Observer: Frank Duff.
The now famous former flooded field where a Lapland Bunting, 2 Water Pipit, a buttery yellow Wagtail and a potential Eastern Yellow Wgtail lived for various time periods over the last month is pictured. Also an image of a Butterbur.
Images 7-8 by Roger Wilkinson.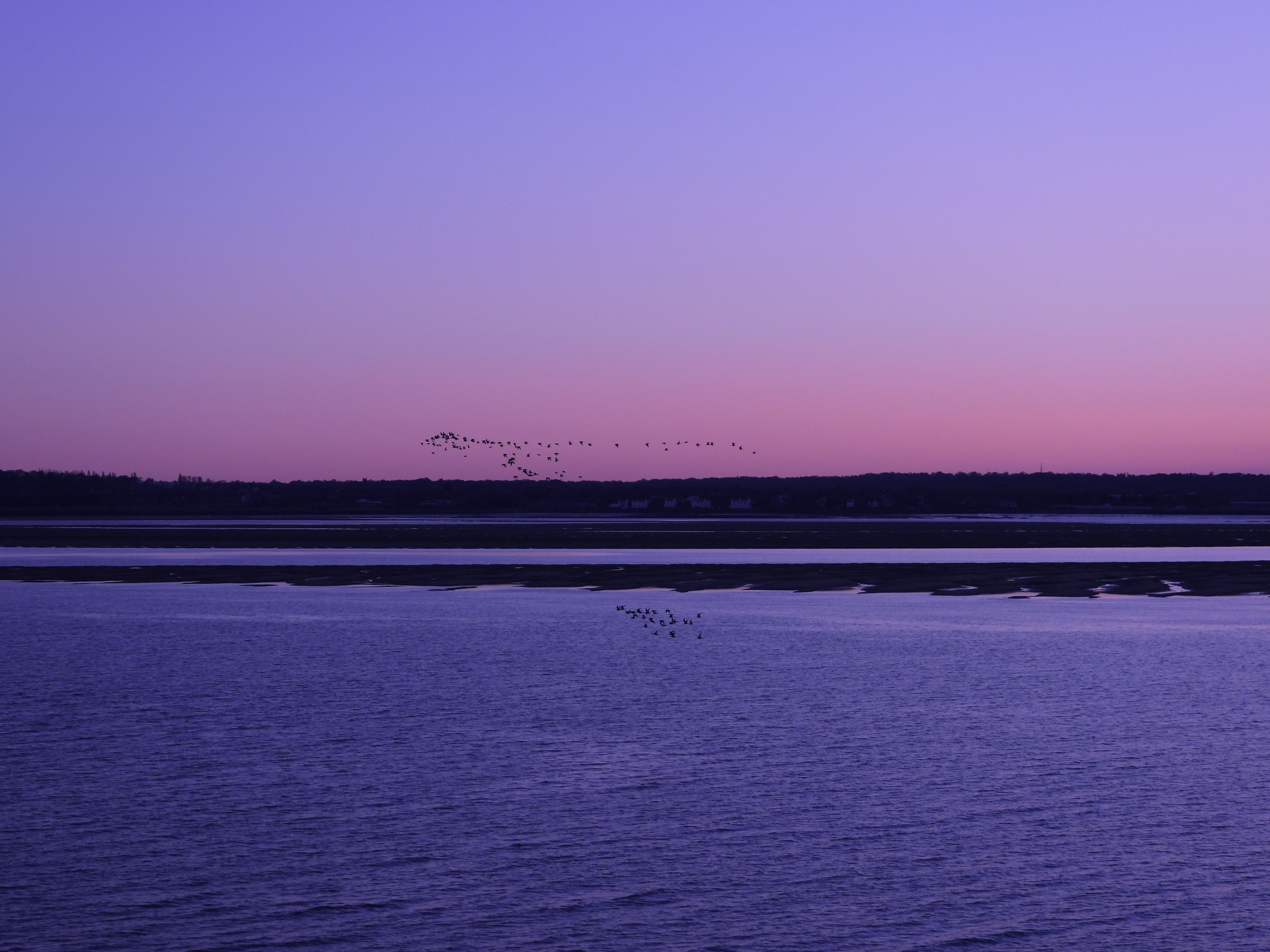 Sunrise over the River Mersey with Black-tailed Godwit and Common Redshank flying to their breakfast feeding grounds on the lovely life giving mud.
Image 9 by Paul Ralston.
A returned to university via Frodsham Marsh and its highlights which included: my 1st ever summer plumage Black-necked Grebe (2), Water pipit, Western Yellow Wagtail, 4 Ruff, 3 Little Ringed Plover, 4 Cetti's Warbler, Common Whitethroat, Barnacle Goose, 2 Northern Wheatear, 2+ Western Marsh Harrier and c250 Black-tailed Godwit.
Observer: Ed Betteridge.