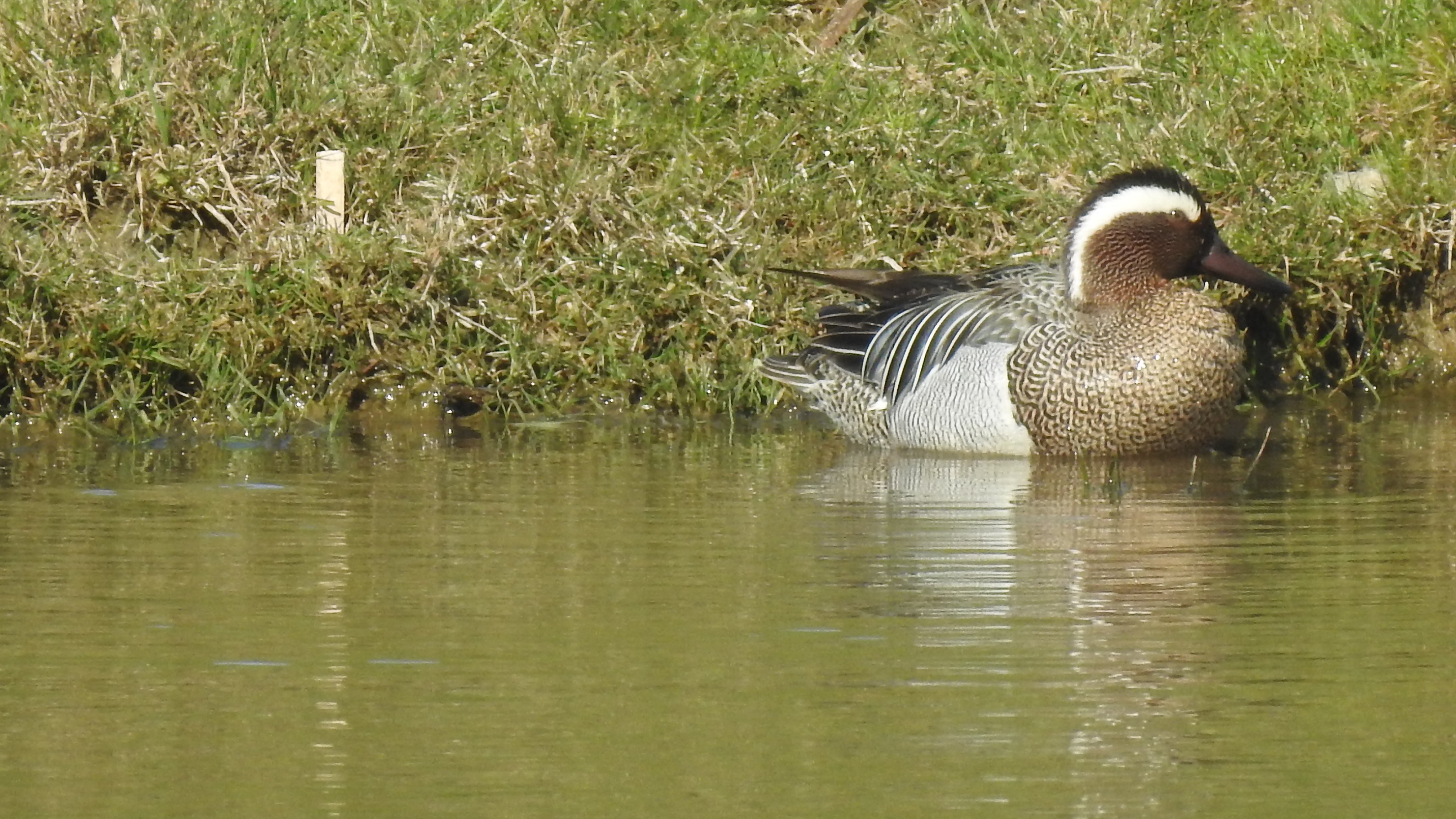 A great spring morning to be out on the marshes in NW Cheshire and a pair of Garganey were a good start to the walk amongst the Eurasian Teal, Mallard, Gadwall, Northern Shoveler with Little Grebe and a pair of Mute Swan on the pools at Goldfinch Meadows LNR, Ince. Also present were 6 Little Egret foraging at the edge of the screen pool, and 3 Great Egret in the stubble field alongside the gutter.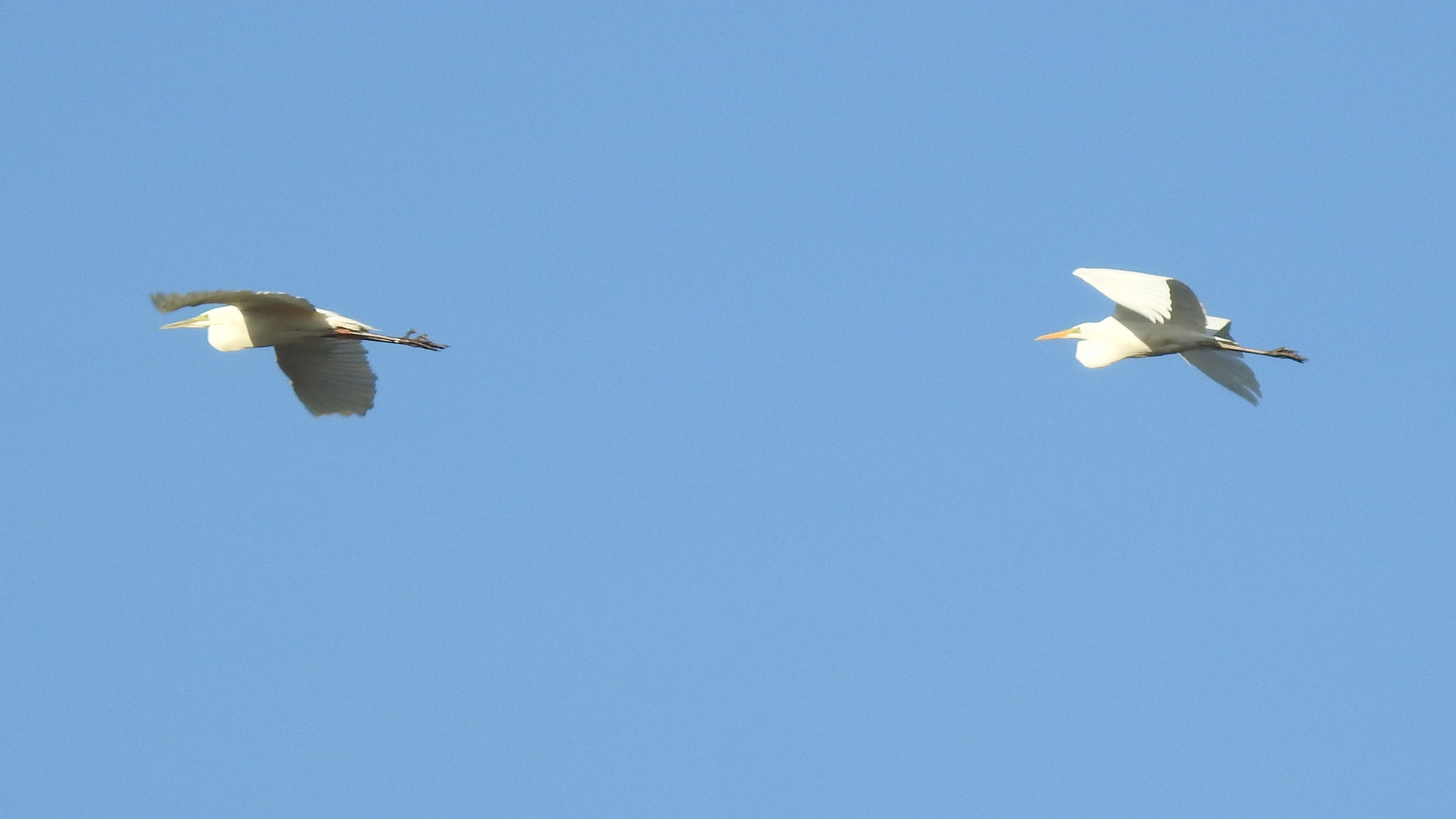 Several more Little Egret and a single Great Egret were out on Frodsham Score. Reduced numbers of Pink-footed Goose are still grazing out on the score salt marsh, and surely they must have ichy webbed feet and be ready to move north any time now.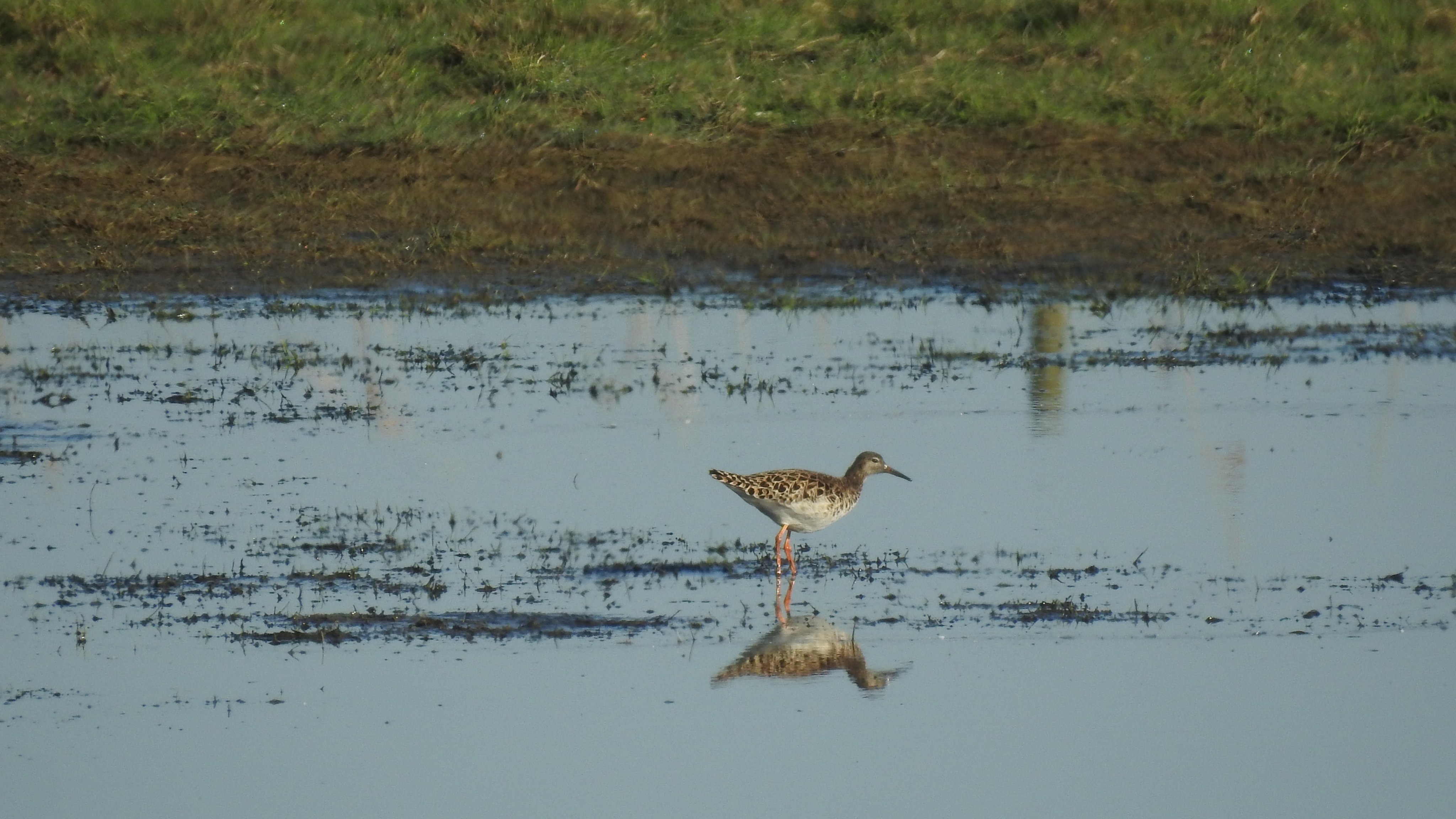 The 'phalarope pool' held c30 Black-tailed Godwit, 4 Common Snipe, 2 Eurasian Oystercatcher, a single Ruff and the usual assortment of ducks. A look over the stubble field for the water pipits was unsuccessful, but 2 Stockport birders put me on to the Western Yellow Wagtail as it passed over and dropped down onto No.6 tank.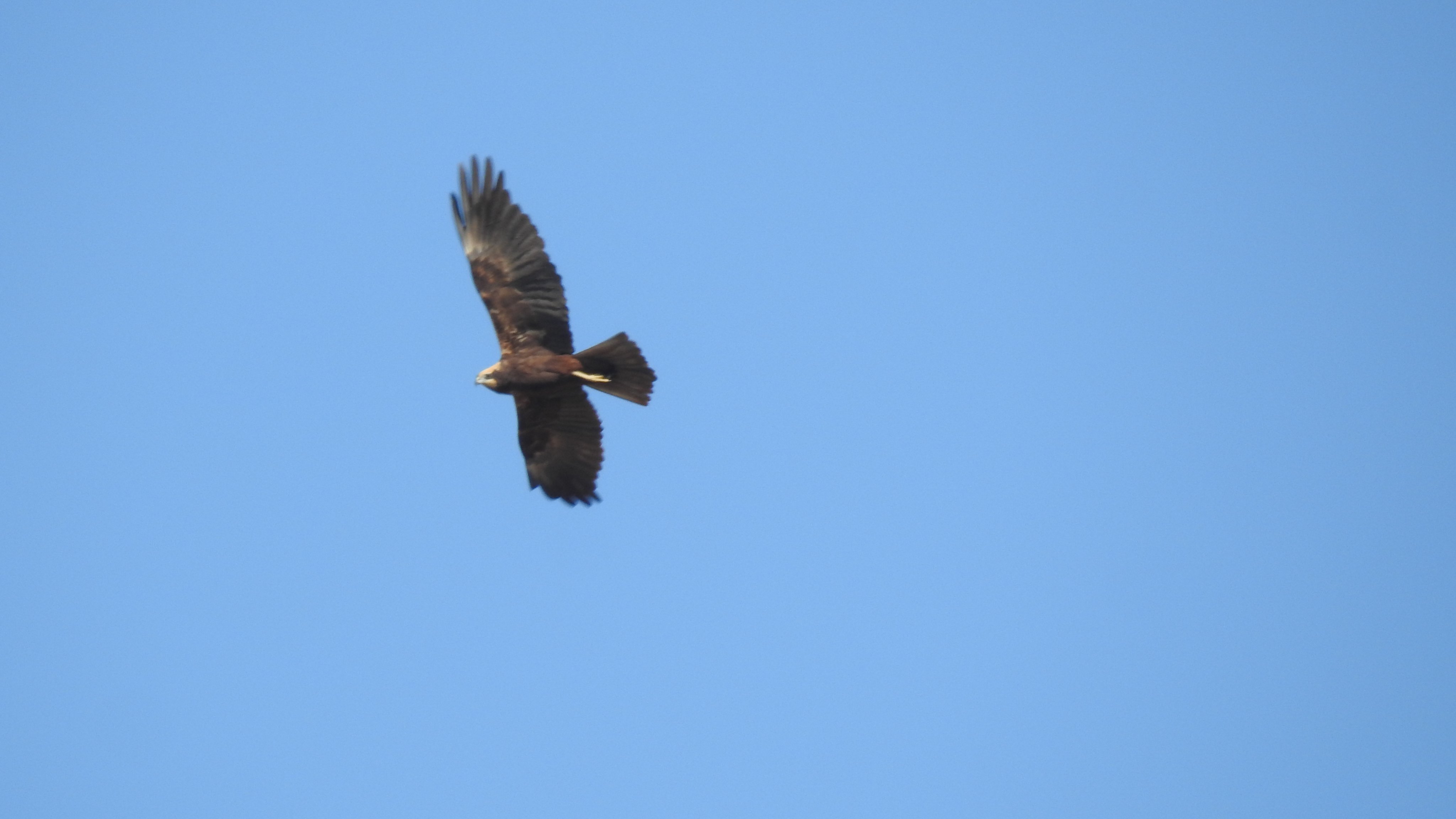 The Western Marsh Harrier put on a display with the sun catching the colours on the wings of the male as it twisted and turned high up, 2 females were present. A Cetti's Warbler was seen as it moved from bush to bush several more were heard during my walk.
A pair of Common Buzzard were displaying over the wood near to the incinerator plant and were buzzed by an irate Common Raven which tried its best to move them on.
Back at Ince and the clay shoot was in full swing with this disturbance causing most of the ducks on the pool including the swans to have moved on. The pair of Garganey were still there but looked nervous and left soon after.
Observer: Paul Ralston (images 1-8).
Richard W saw the summer plumaged Water Pipit in the stubble field alongside Lordship Lane.
Male Western Marsh Harrier by Duncan Cowley.
Three Black-necked Grebe on No.6 tank (per Will Sixsmith) and a Red Kite (per Ian Fellows and his wife) was over the 'phalarope pool'.
I was along Dutton Flaches today enjoying the glorious sunshine and one of the highlights or lowlights if you were a dead Black-headed Gull. I found a German ringed on the dead bird. More on that later (WSM).