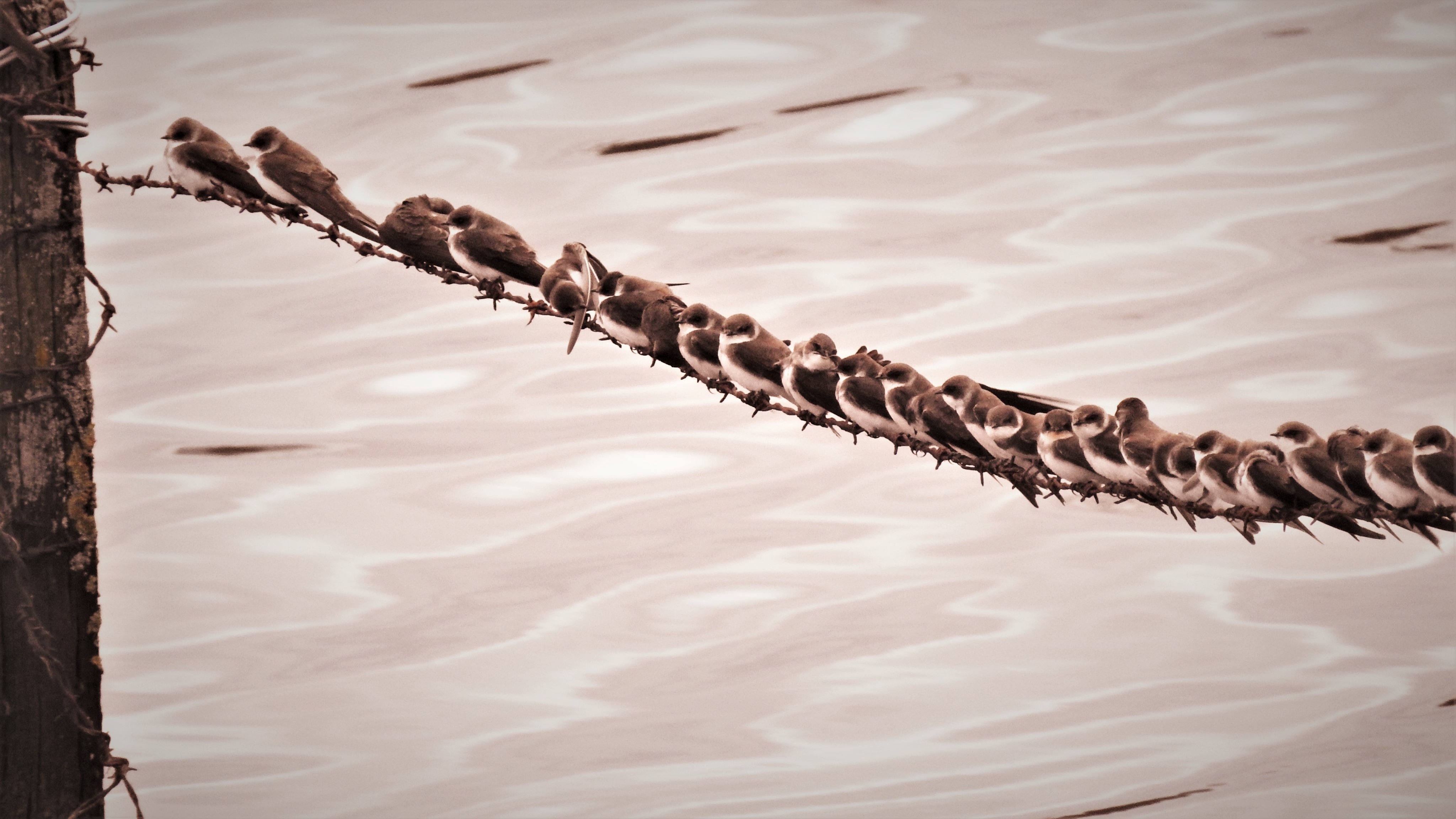 I started my walk at Brook Furlong Lane this morning where the first of several Cetti's Warbler was heard drowning out the numerous singing Common Chiffchaff along the lane.
A Common Raven caught and flew off with what looked like a young rabbit and a very ingenious species at that.On to the River Weaver hundreds of Sand Martin were hawking just above the water while a pair of Great Crested Grebe were displaying. Common Shelduck, Eurasian Teal, Mallard, Tufted Duck, Gadwall, Mute Swan and Canada Goose were all present in decent numbers.
No.6 tank was alive with c150 Black-tailed Godwit and a male Western Marsh Harrier hunting the reed bed.
The 'phalarope pool' held c30 Black-tailed Godwit, 2 Eurasian Oystercatcher and several Northern Lapwing. Another Cetti's Warbler burst out from the black thorn patch along Lordship Lane looking for a fight!
Observer: Paul Ralston (images 1-4).
A brief chat to Paul Ralston on his way out of the marsh. I walked along Moorditch and joined up with Lordship Lane where I met another Paul, this time Mr Miller. We both looked across the damp stubble field which has held some impressive birds in the last few months. It wasn't long before the first of two Water Pipit emerged with a Western Yellow Wagtail, afew Pied Wagtail and Common Reed Bunting. Paul M had earlier seen hundreds of Sand Martin and 130 European Golden Plover on the Weaver Bend.
After Paul left I took up position watching over No.6 tank. A huge flock of Black-tailed Godwit included a single Bar-tailed Godwit, 2 Ruff, 1 Common Redshank, 10 Northern Lapwing, 16 Common Gull, 124 Tufted Duck, 89 Northern Shoveler, a pair of Northern Pintail, c150 Common Shelduck and several Little Grebe.
Water Pipit.
Black-tailed Godwits.
Observer: WSM (images 5-8 & videos).
A few odds and sods from early this afternoon. A male Northern Wheatear on No. tank near to Marsh Farm.
The Weaver Bend was a little more interesting with male Western Marsh Harrier over the Shooters' Pools. The river itself entertained a female Goosander plus 9 Pied Avocet.
Observer: Paul Shenton.
Two Common Ringed Plover, 3 Ruff, a big flock of Black-tailed Godwit, a Western Marsh Harrier and small skeins of Pink-footed Goose moving about.
Observer: Gary Worthington.