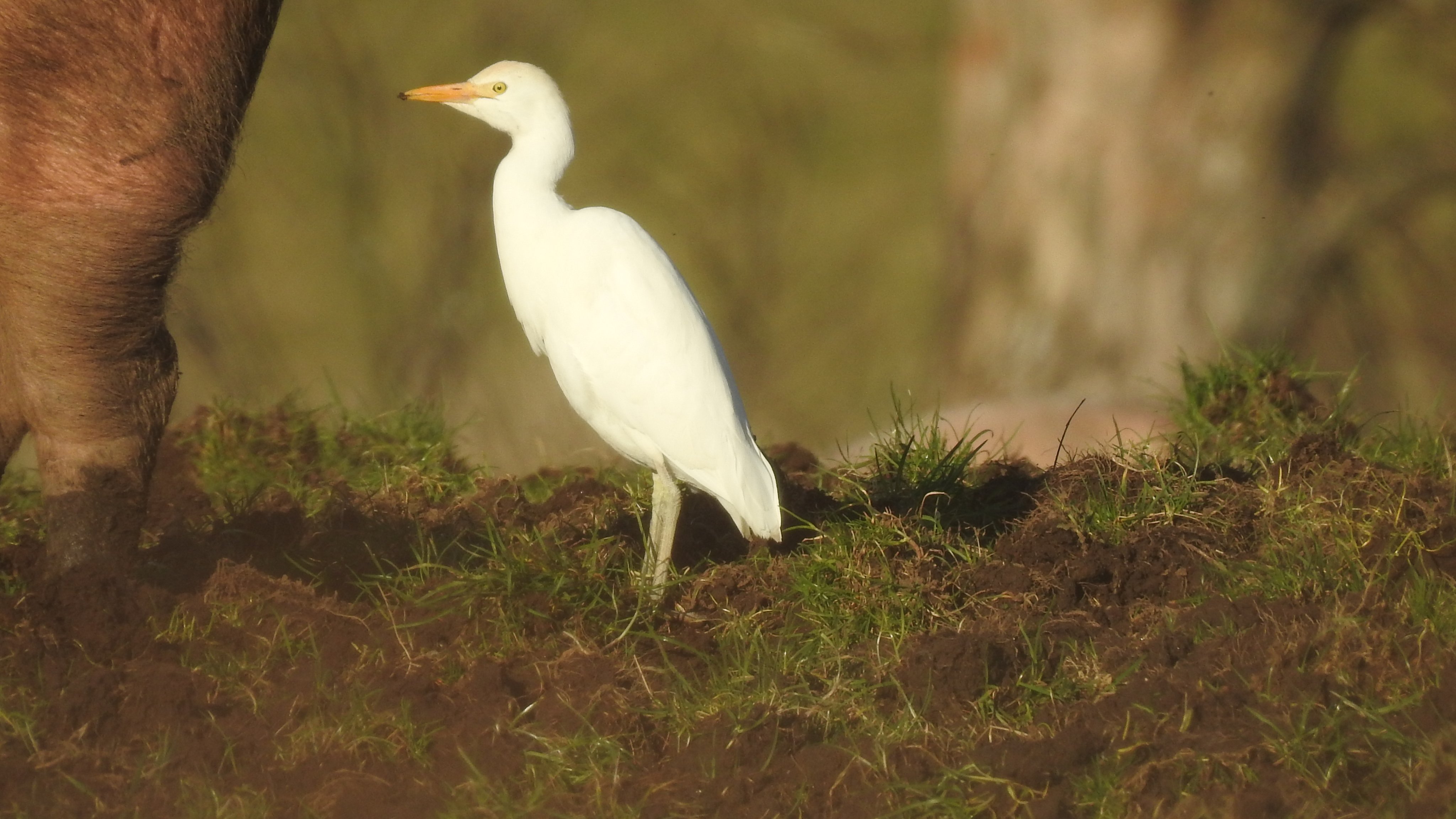 A bright sunshine day as I finished work this afternoon and a short walk around Ince fields.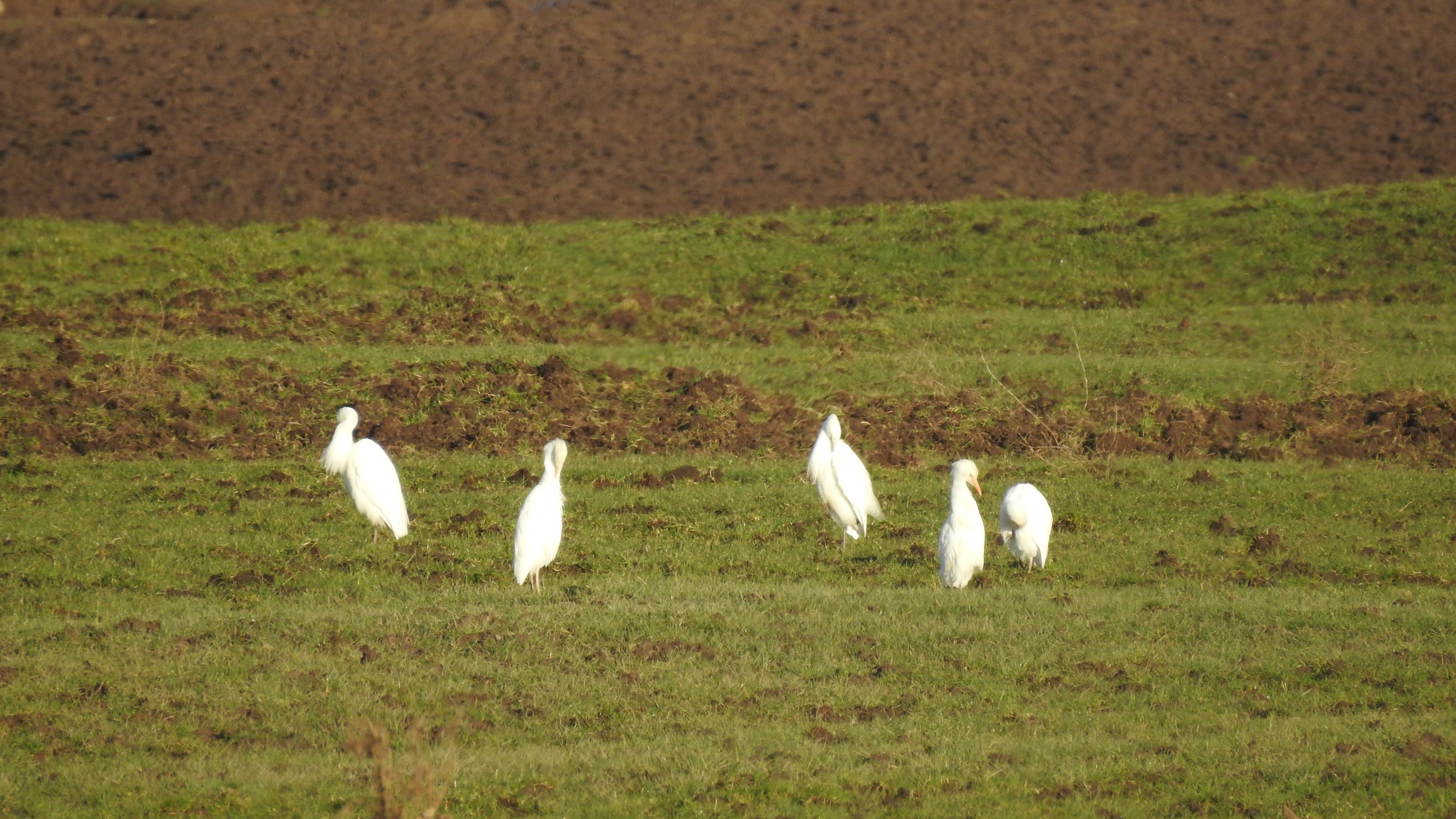 The 3 Western Cattle Egret, 6 Little Egret and a Grey Heron foraged amongst the pigs at Kinsey Lane. A flock of c200 Linnet fed in a recently manured field with many Pied Wagtail being present. A couple of Common Chiffchaff moved back and forth along the hedgerow.
A look over Ince salt marsh which was very quiet for a change with no Pink-footed Goose or Canada goose present, just a few Common Shelduck, Mallard and 2 Little Egret seen. A Small Tortoiseshell butterfly was warming up in the sunshine whilst sat on a gorse bush.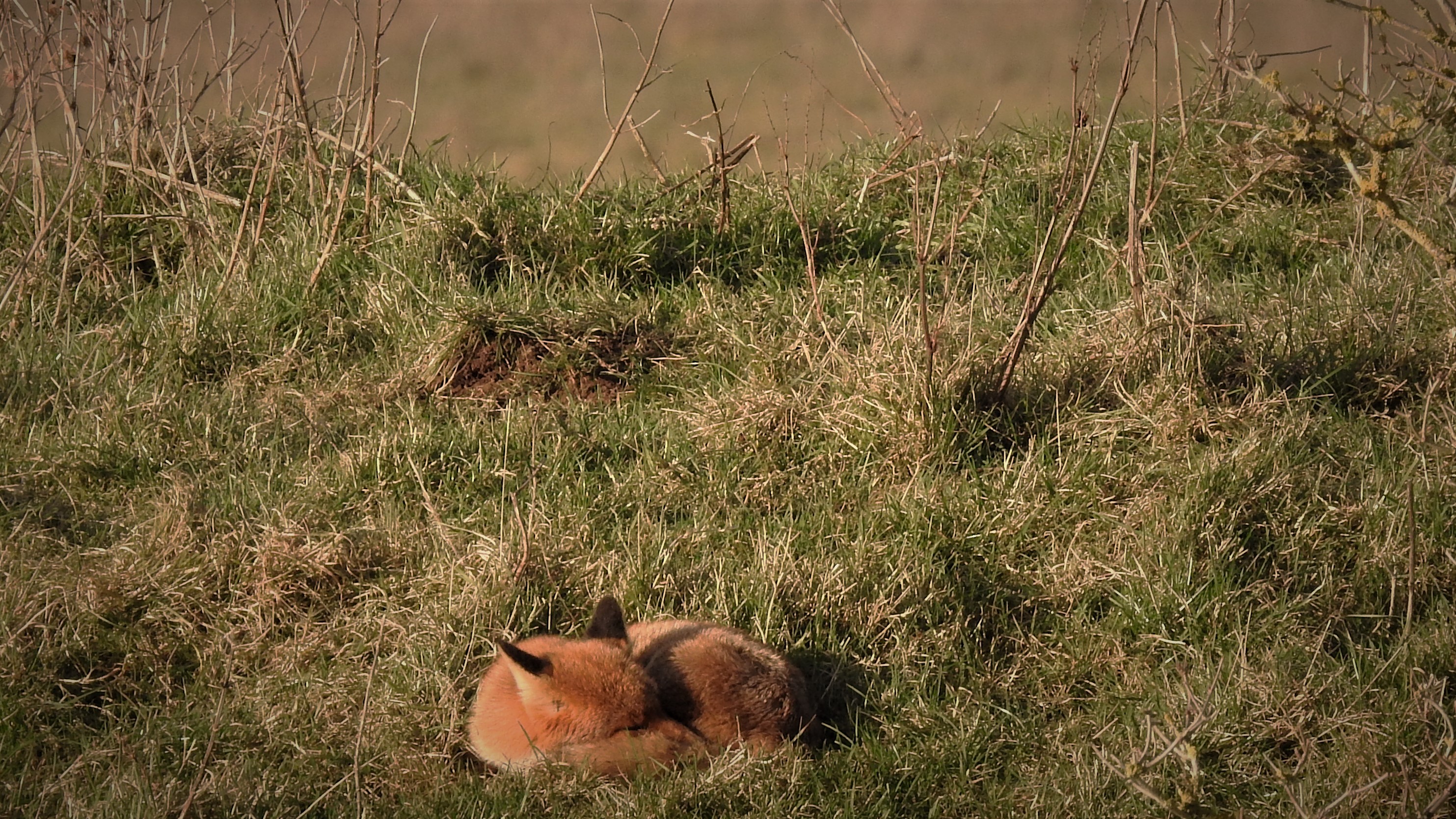 A Fox slept on the sunny banks of the Manchester Ship Canal. Several Common Buzzard were rising on the thermals and calling to each other as they gained height.
Ducks included: Eurasian Teal, Mallard and Gadwall were on the Goldfinch nature reserve pools with a couple of dozen Eurasian Coot feeding in the fields. The Mute Swan family were on one of the pools with the cob trying to drive last years cygnets away. Walking back to my start and a skein of c80 Pink-footed Goose made their way to the Mersey Estuary.
Observer and images: Paul Ralston.