My routine walk this morning was down by the river where it was sheltered from the southerly blow and the temperatures compared to this time last week are unbelievably milder.
A flock of 21 Common Goldeneye including a drake performing its head shaking courtship toss before…well, you know what happens next.
A raft of 107 Tufted Duck, 71 Common Pochard, 4 Gadwall and the wintering Greater Scaup showing signs of maturity with just a few smudges of brown on the flanks.
Two quarrelling pairs of Common Ringed Plover and a small number of Common Redshank were on the shoreline.There are 8 Great Cormorant on the jetty with 4 of the race sinensis.
Walking along Brook Furlong Lane and a Goldcrest did well to hide in a sparse bush while a Cetti's Warbler blurted out its tune from the reed bed.
Observers: WSM (images 1-8).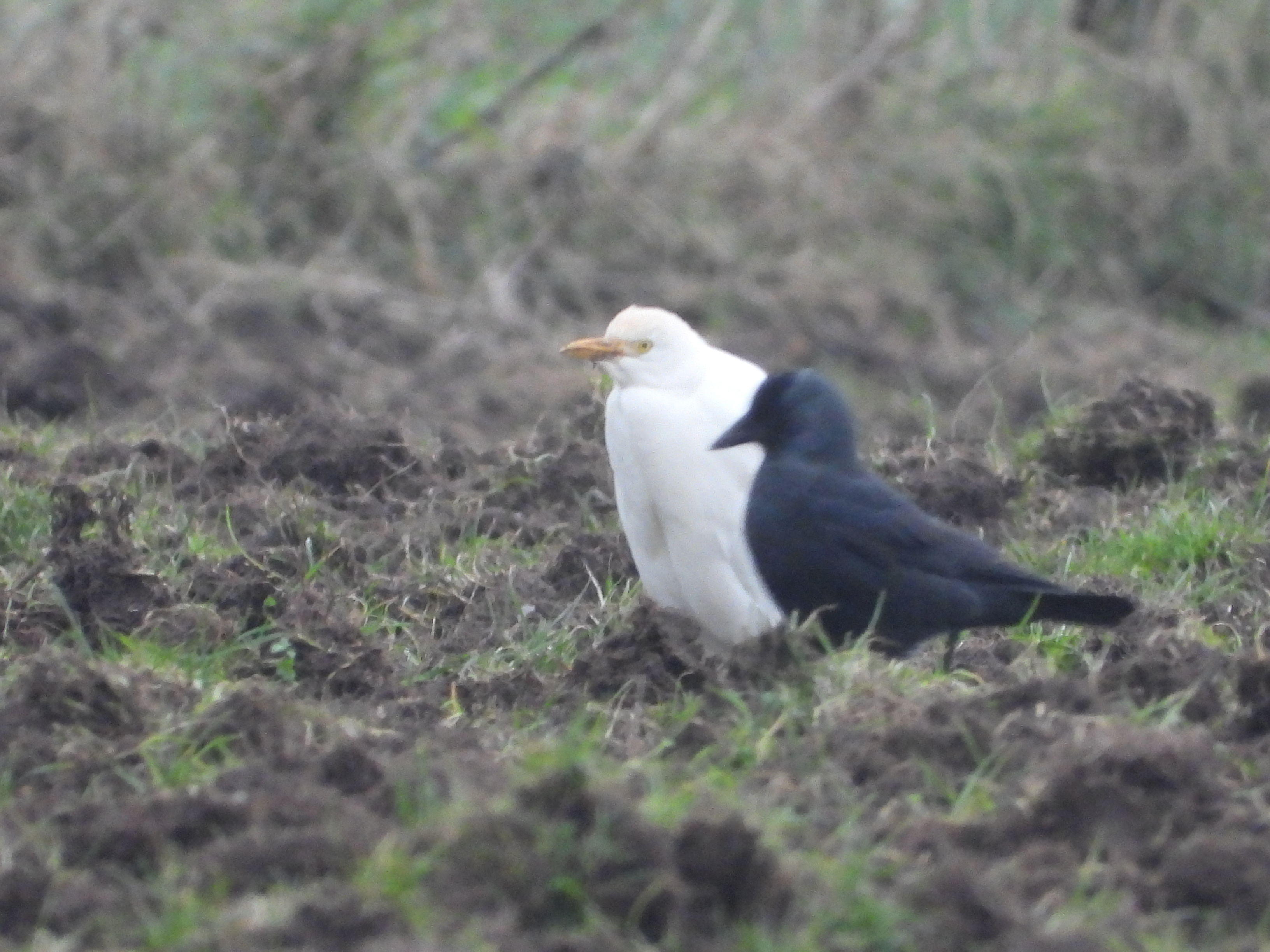 A short but productive walk to Ince this afternoon where a Western Cattle Egret was foraging amongst the pigs alongside dozens of Pied Wagtail, Western Jackdaw and Carrion Crow.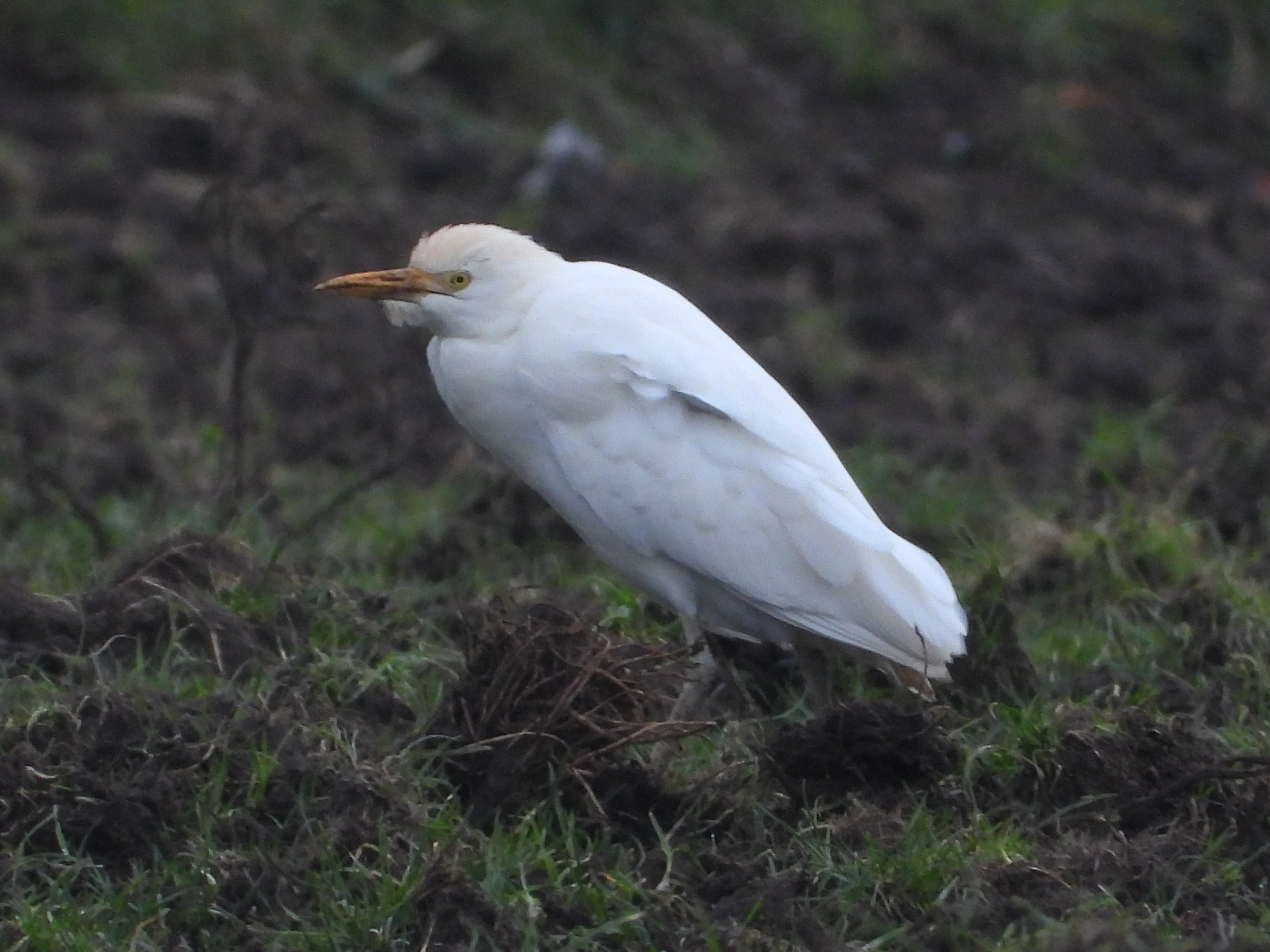 Another Western Cattle Egret was noted close to the Goldfinch Meadows nature reserve pools with numerous Eurasian Coot and a few Common Moorhen feeding in the fields alongside.
Ducks were scarce on the water with just a handful of Eurasian Teal, Mallard, a single drake Eurasian Wigeon and a single drake Tufted Duck, a pair of Little Grebe have returned to a pool they raised young on last summer. A group of 7 Mute Swan were also noted.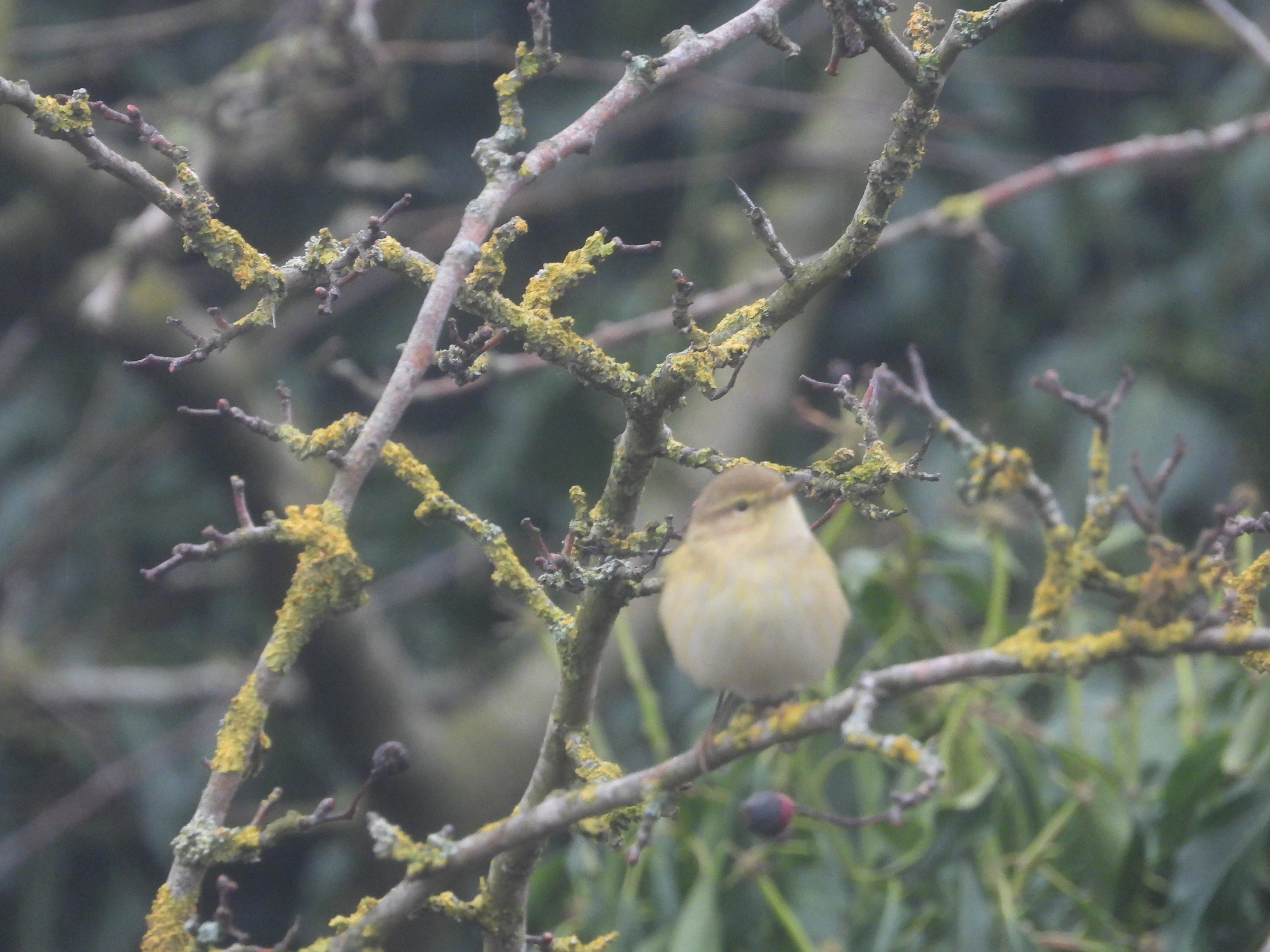 There were 2 Common Chiffchaff were fly-catching from an ivy covered tree near to the berth, and 3 Little Egret were dotted about the fields.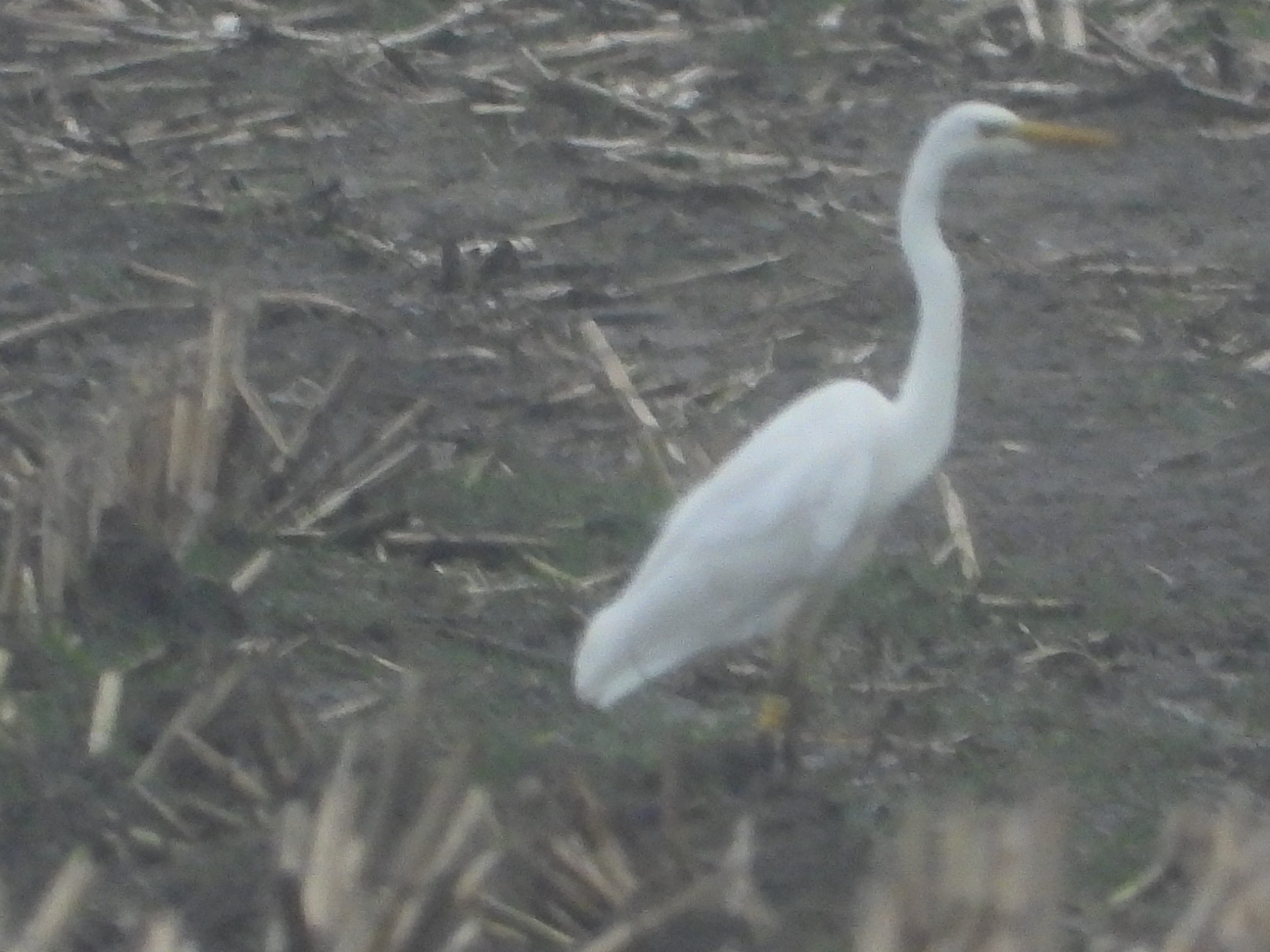 The colour-ringed Great Egret was again in the field adjacent to the Holpool Gutter and I'm sure in time we'll get the darvic code.
Observer: Paul Ralston (images 9-14).