I walked along Lordship Lane this morning where several Pied and a pair of Grey Wagtail were feeding alongside the ditch next to the fertilizer plant.
A pair of Lesser Redpoll were feeding on the seed heads with a mixed group of European Goldfinch and Linnet on the bank of No.4 tank. The herd of 26 WhooperSwan and 3 Mute's were also present on Lordship Marsh and a Common Buzzard was hanging in the cold breeze and was buzzed by a Sparrowhawk.
Eurasian Teal, Northern Shoveler, Mallard and Eurasian Coot were on the ice free parts of the 'splashing pool' while hundreds of Northern Lapwing and European Golden Plover were on No.3 tank.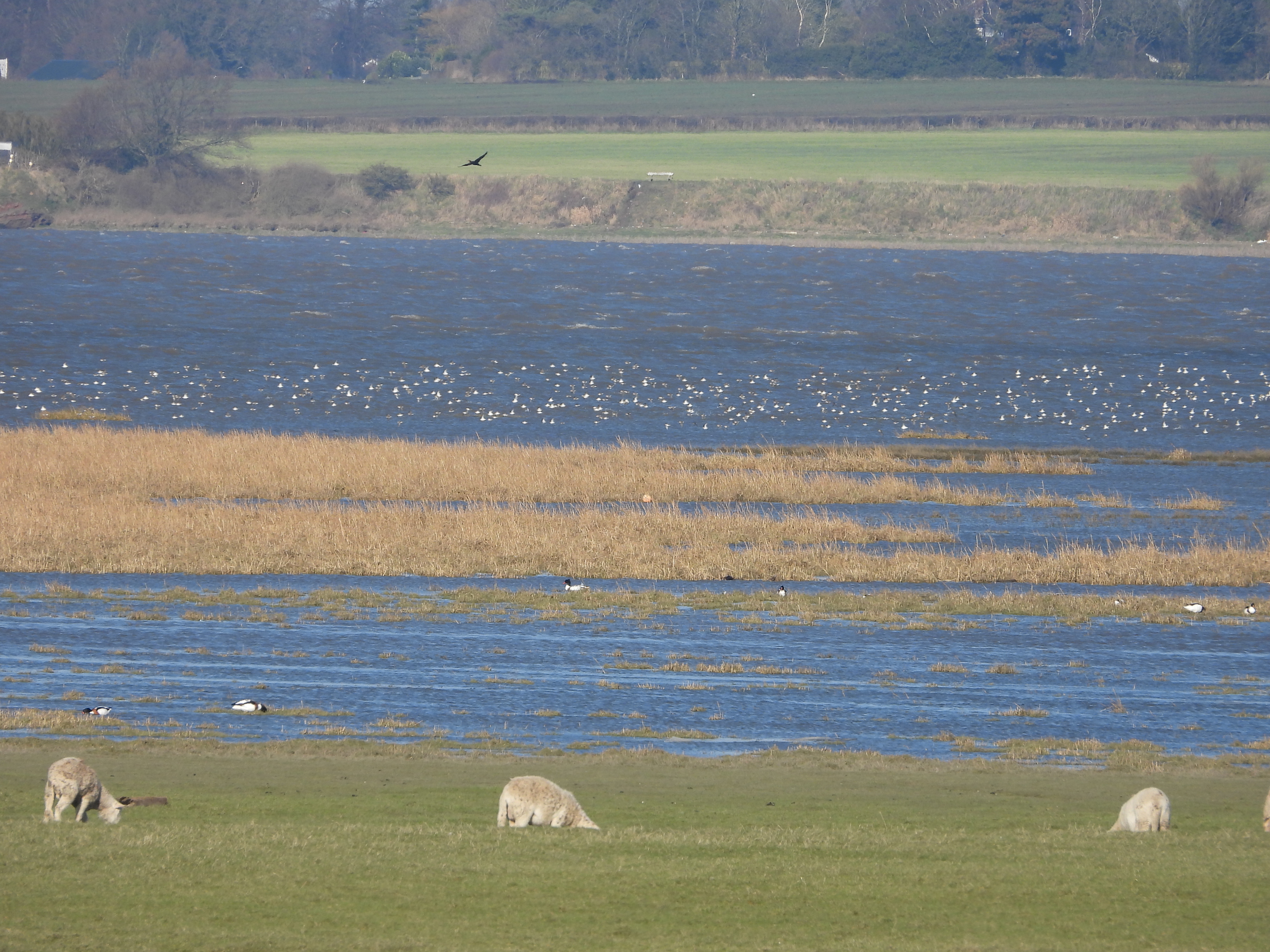 A mass of waders were out at the edge of the Mersey salt marshes and were kept on red alert by a Peregrine on its patrol. Several thousand Canada Goose were on the edge of Frodsham Score with more birds close by on the Manchester Ship Canal a single Greylag with a white domestic companion joining them.
A flock of c 60 Eurasian Coot left the canal to forage on the salt marsh leaving a Great Crested Grebe on the water.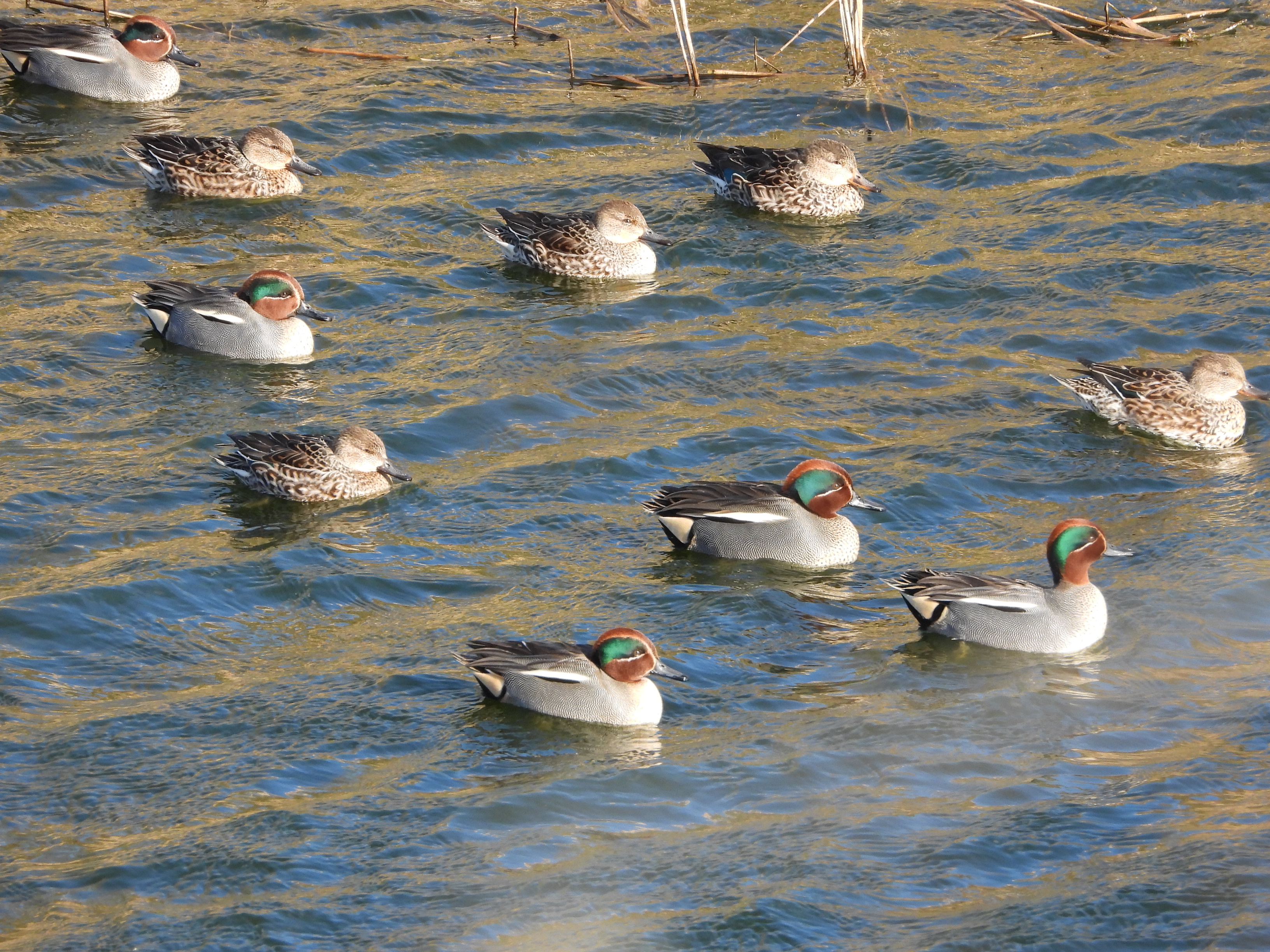 The Goldfinch Meadow pools at Ince held more Eurasian Teal, Northern Shoveler, Mallard, Gadwall and more Eurasian Coot on an ice free part of the screen pool.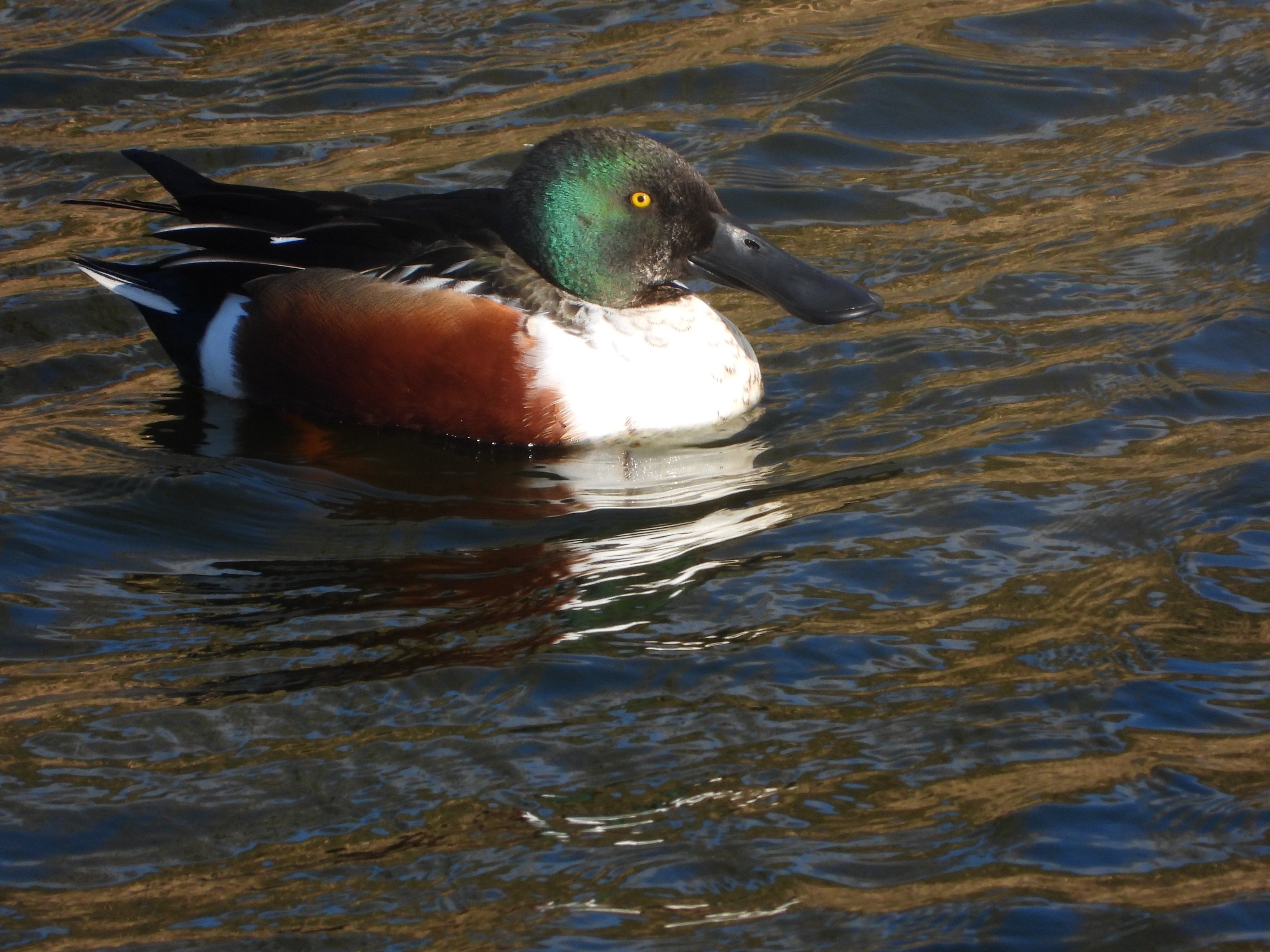 A flock of c50 Eurasian Curlew found a defrosted field to probe for grubs while a Great Egret foraged nearby.
Observer: Paul Ralston (images 2-7).
While PR was out and about we walked along Moorditch Lane where the Redwing flock is still feeding in the horse paddocks and a fine Fieldfare was also on the lookout for foos.
The water on No.6 tank was completely frozen and apart from a few gulls loiting on the ice all of the ducks had vacated the area. Numerous European Golden Plover were flying around looking for unfrozen ground.
A look across Frodsham Score was pretty quiet with just the one Great Egret, a few hundred Pink-footed Goose in the distance, scores of murmurating Dunlin on the edge of the river, c100 Grey Plover, 100's of Common Shelduck and 100's of Eurasian WIgeon.
Observers: JS & WSM (images 1 & 8-9).
A walk along the edge of the River Weaver revealed Northern Pintail, Eurasian Teal, Northern Shoveler, Common Shelduck, Great Cormorant, Common Redshank and Northern Lapwing.
Images of Lapwing by David Eisner.