A few great encounters on Frodsham Marsh today. A big female Peregrine was sparring with the local 'boys from the hood' aka Ravens over No.3 tank.
Then reason for all this argy bargy was another female standing guard over a freshly killed pigeon. Both of the falcons were big birds and obviously females by their size. The pair exchange bouts of feeding on the pigeon before the larger female flew off over the canal pools to take a Coot from a flock disturbed by the raptors. It wasn't much trouble for her to pick one from the coot flock and disappear down by the ship canal. Nearby a female Merlin kept an eye on the preceedings and a Great Egret was prowling the gutters out by the river.
Herds of Pink-footed Goose were out and about with the ducks mostly absent from No.6 tank due to work by contractors. Again 1000's of both Northern Lapwing and European Golden Plover were flighty while Common Raven were fairly numerous.
A Sparrowhawk caused the Common Starling to make some shapes over No.3 tank. Walking further on and a Common Chiffchaff was along Moorditch Lane.
Observers: JS & WSM (images 1-10).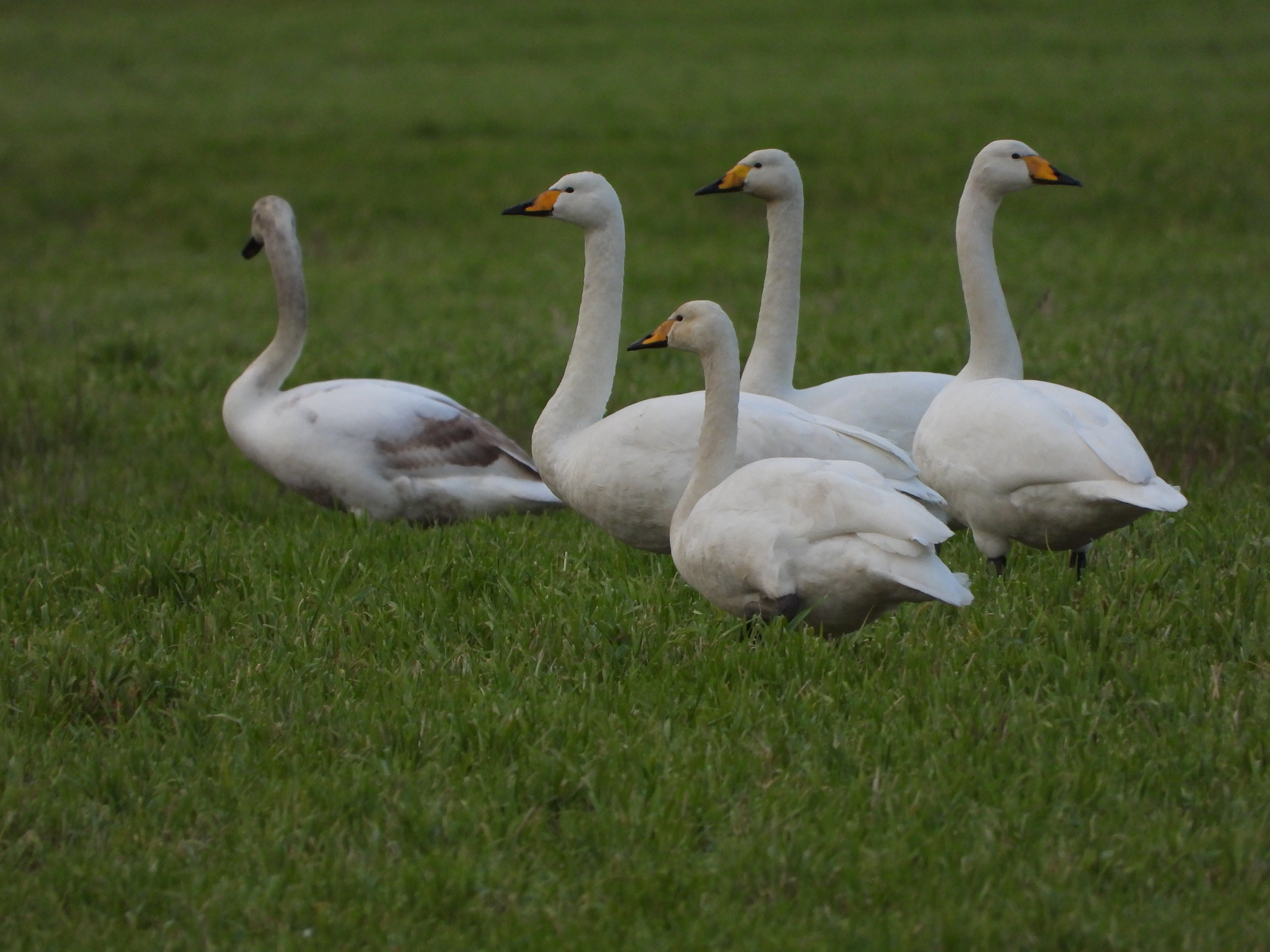 A late afternoon walk along the lanes from Ince with a Common Kingfisher flashing past following the ditch alongside the incinerator plant. The 22 Whooper Swan and 13 Mute herd were alongside the gutter with hundreds of Pink-footed Goose and 3 Great Egret on the salt marsh.
The Rook colony were busy attending to their nests near the GrowHow Works. I met another birder on the track who had seen a Common Kingfisher alongside No.6 tank. On the scanal a raft of 44 Eurasian Coot were noted. A female European Stonechat was near Ince Berth.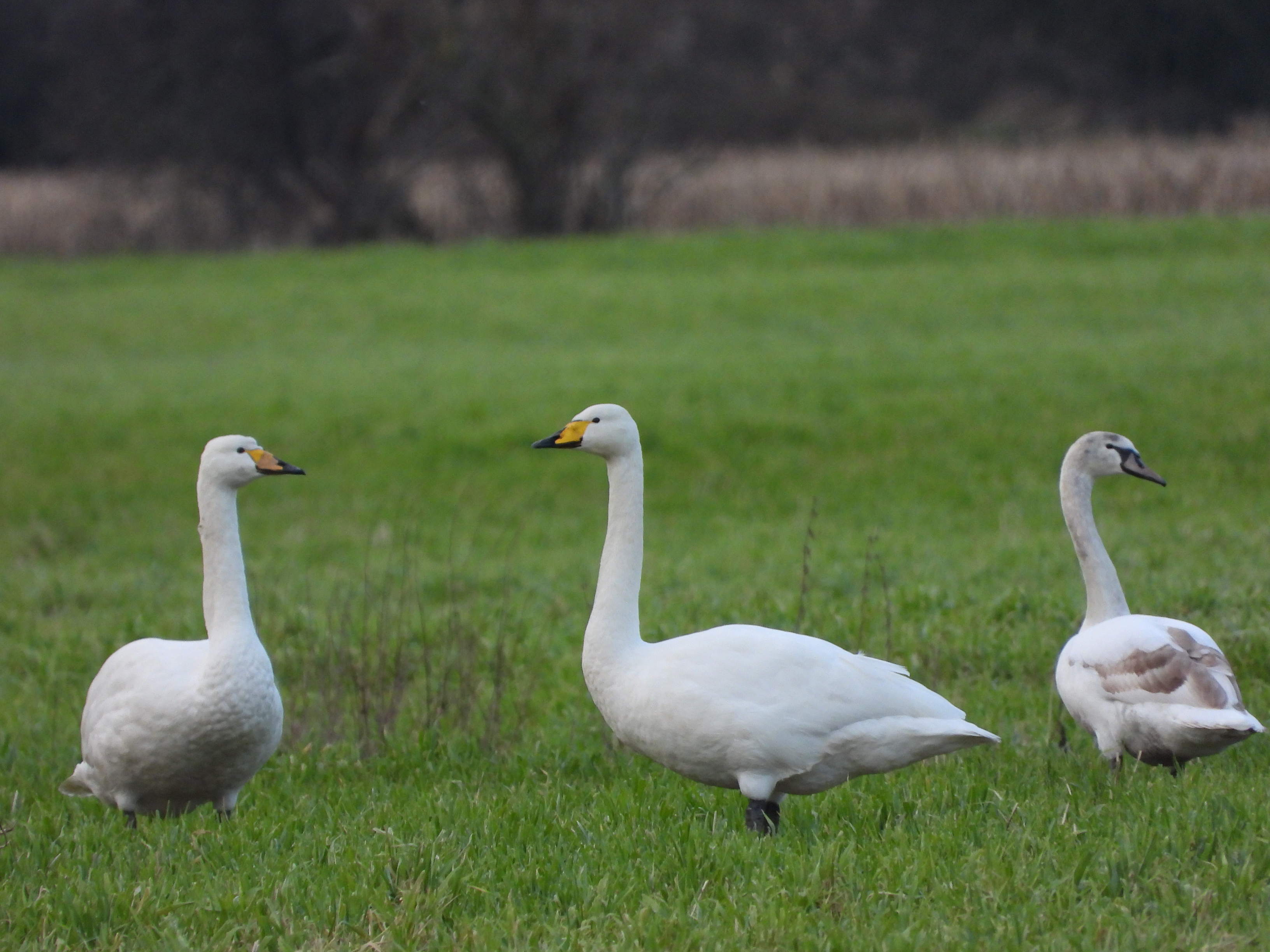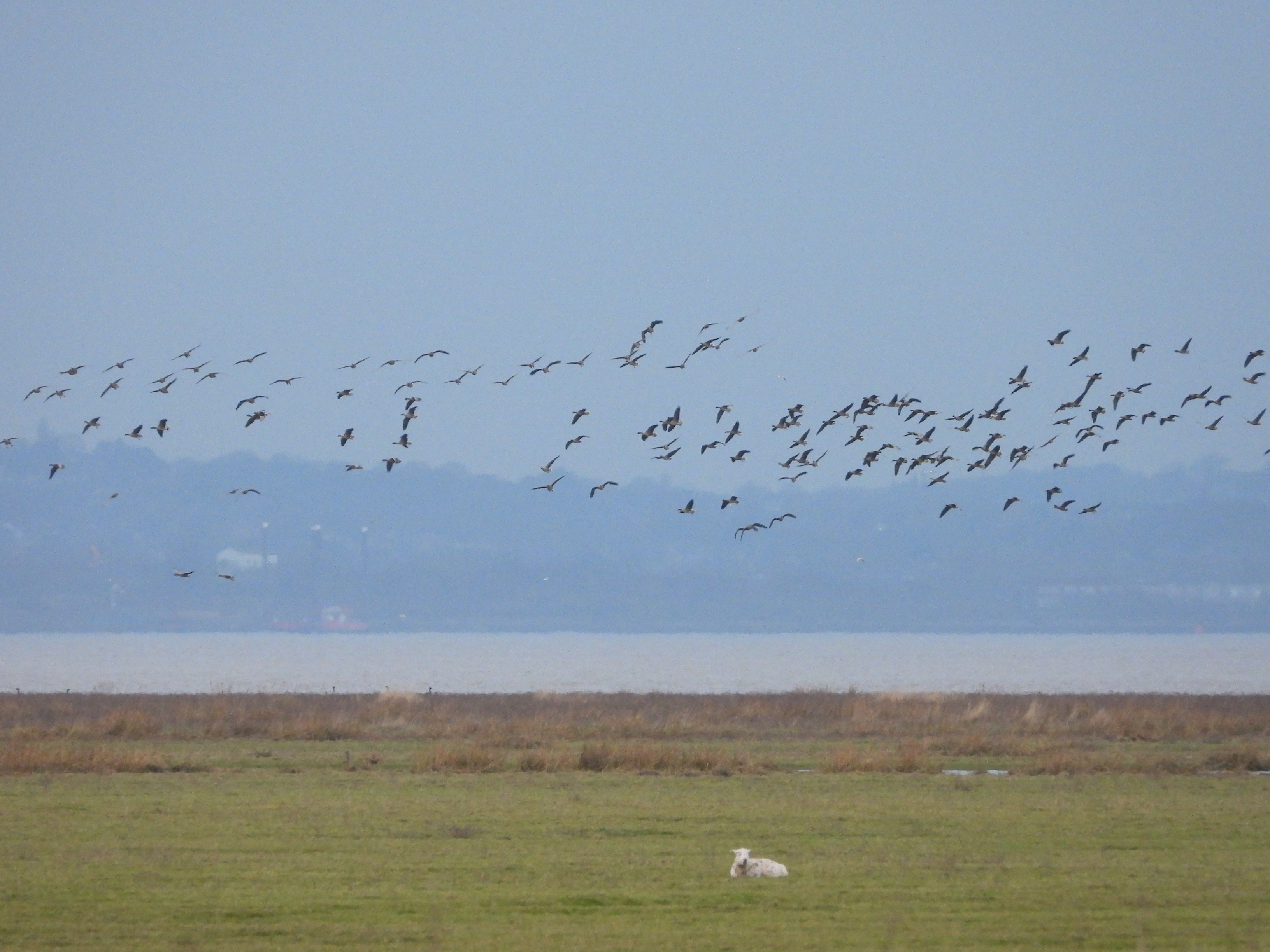 Observer: Paul Ralston (images 11-15).