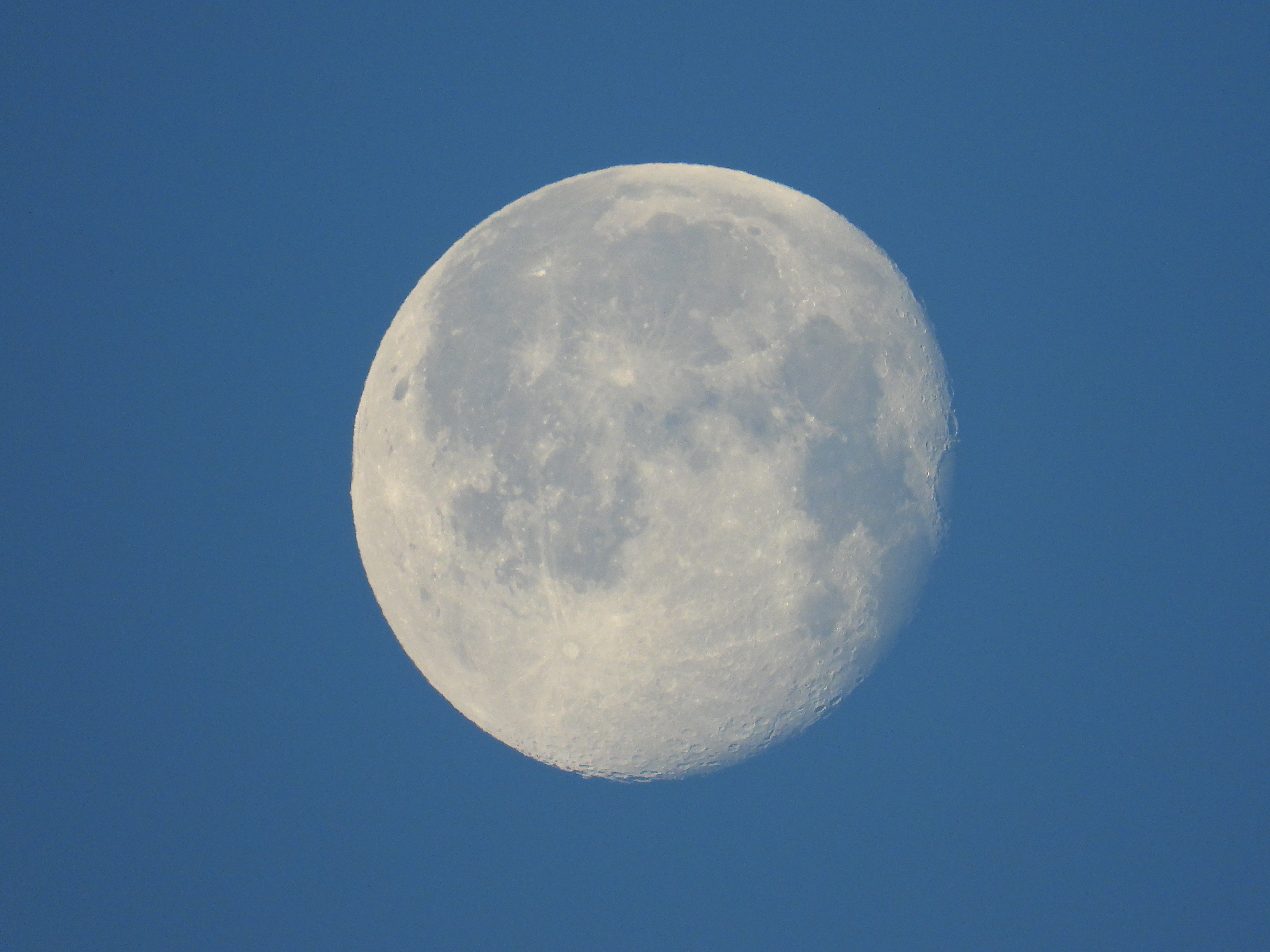 Moon setting.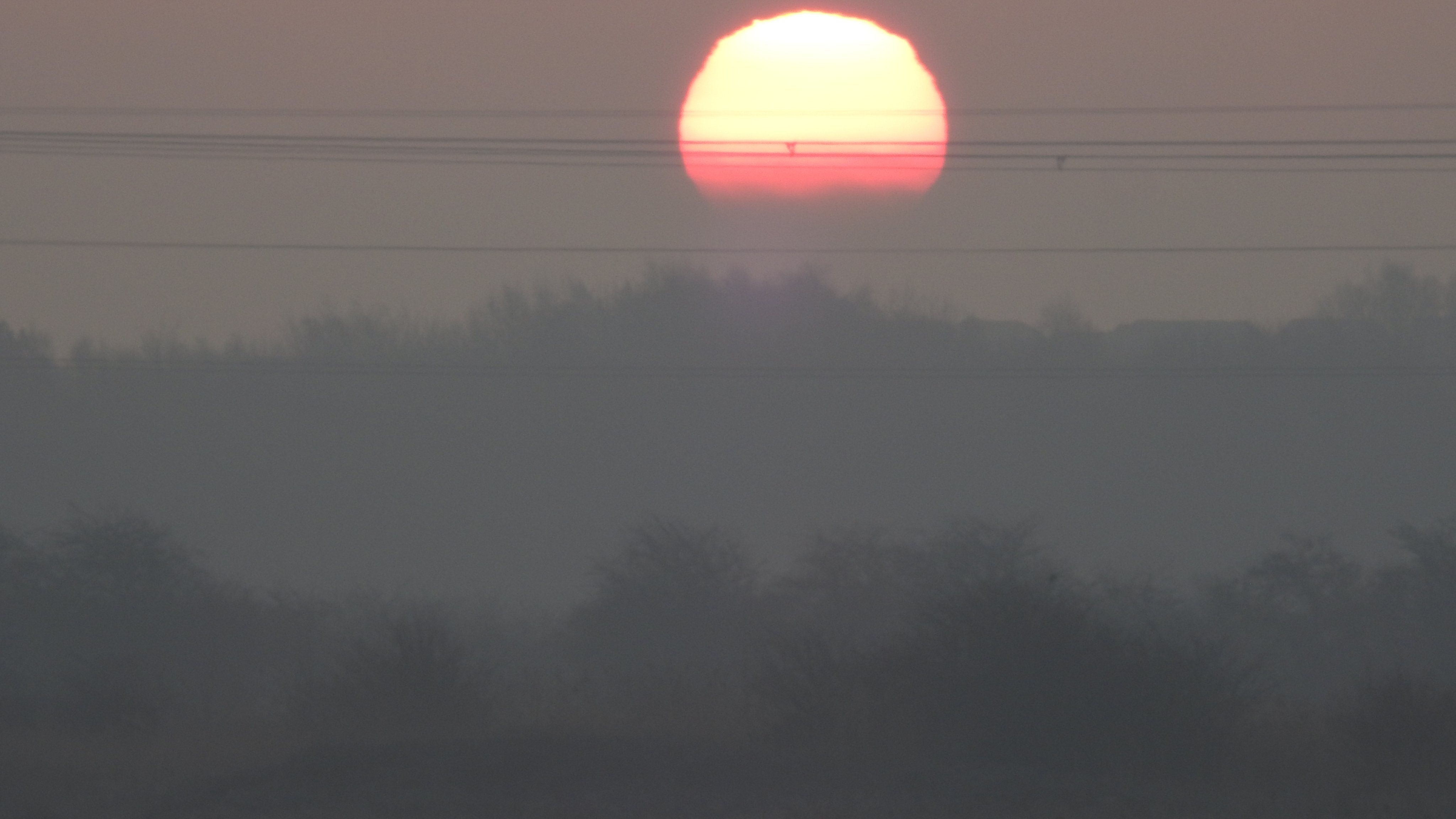 Sunrise.
Another morning bathed in Spring sunshine down on the marsh. A trio of Cetti's Warbler were heard during my walk this morning with a Common Chiffchaff was contact calling along Brook Furlong Lane with Chaffinch and Great Tit joining in with the dawn chorus.
On the River Weaver a drake Common Goldeneye was doing his best to impress several females in his courtship harem. A flock of c30 Eurasian Curlew flew up river calling as they went followed by c15 Common Redshank and 4 Eurasian Oystercatcher.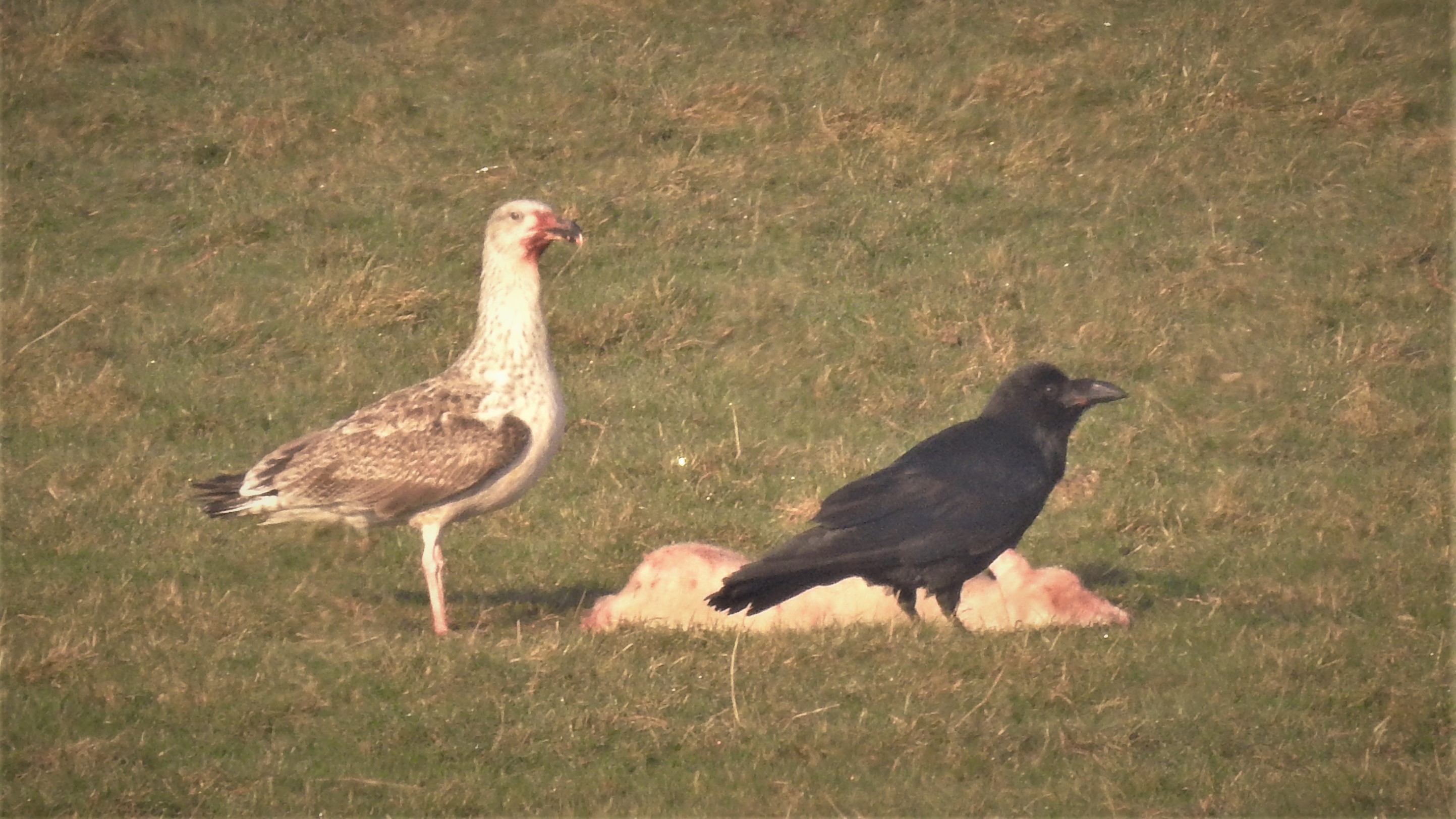 Ravens were all over the marsh but were bullied by a brutish 1st winter Great Black-backed Gull which claimed first dibs on a dead lamb carcase. A Common Buzzard was feeding on a deceased Rabbit, while a group of Magpie did their best to distract it from its prey.
A group of 4 Great Egret and several Little Egret were out on Ince salt marsh with hundreds of Pink-footed, Canada and 10 Greylag Goose. Mallard, Eurasian Teal and Gadwall were on the Manchester Ship Canal with a winter plumaged Great Crested Grebe.
Another flock of c80 Eurasian Curlew fed in the stubble alongside the Holpool Gutter and two pairs of Mute Swan were on Marsh Lane nature reserve pools at Ince with the usual ducks. Only a single Little Egret was seen with the pigs, but other egrets may of been hidden in the many dips in the field.
Observer: Paul Ralston (images 1-4).
We took a hike from one end of the marsh to the other and with the number of people out and about you could be forgiven thinking that there was a twitch on. In reality the bright warm sunshine and everyone being cooped up was the reason.
A Common Chiffchaff was at the ramp track also enjoying the sunshine and the 25 Whooper Swan were settled until some tresspassing into their grazing field redeployed them later.
A look across Frodsham Score salt marshes produced c2000 Pink-footed Goose with 7 Barnacle Goose with the Canadas's. A couple of Great Egret and small numbers of Little Egret were eeking out bits and bobs flushed from the raising tide.
A glance across No.6 tank produced the ringtail Hen Harrier but she didn't linger and I never saw her again. The usual assortment of aythea ducks with Eurasian Teal being the most prominent.
The 25 Whooper Swan herd had relocated onto the water here as I mentioned earlier. A flock of c100 Black-tailed Godwit and a single Ruff were busy feeding with 65 Common Snipe flushed by a Sparrowhawk from their hiding.
Observers: JS & WSM (images 5-8).