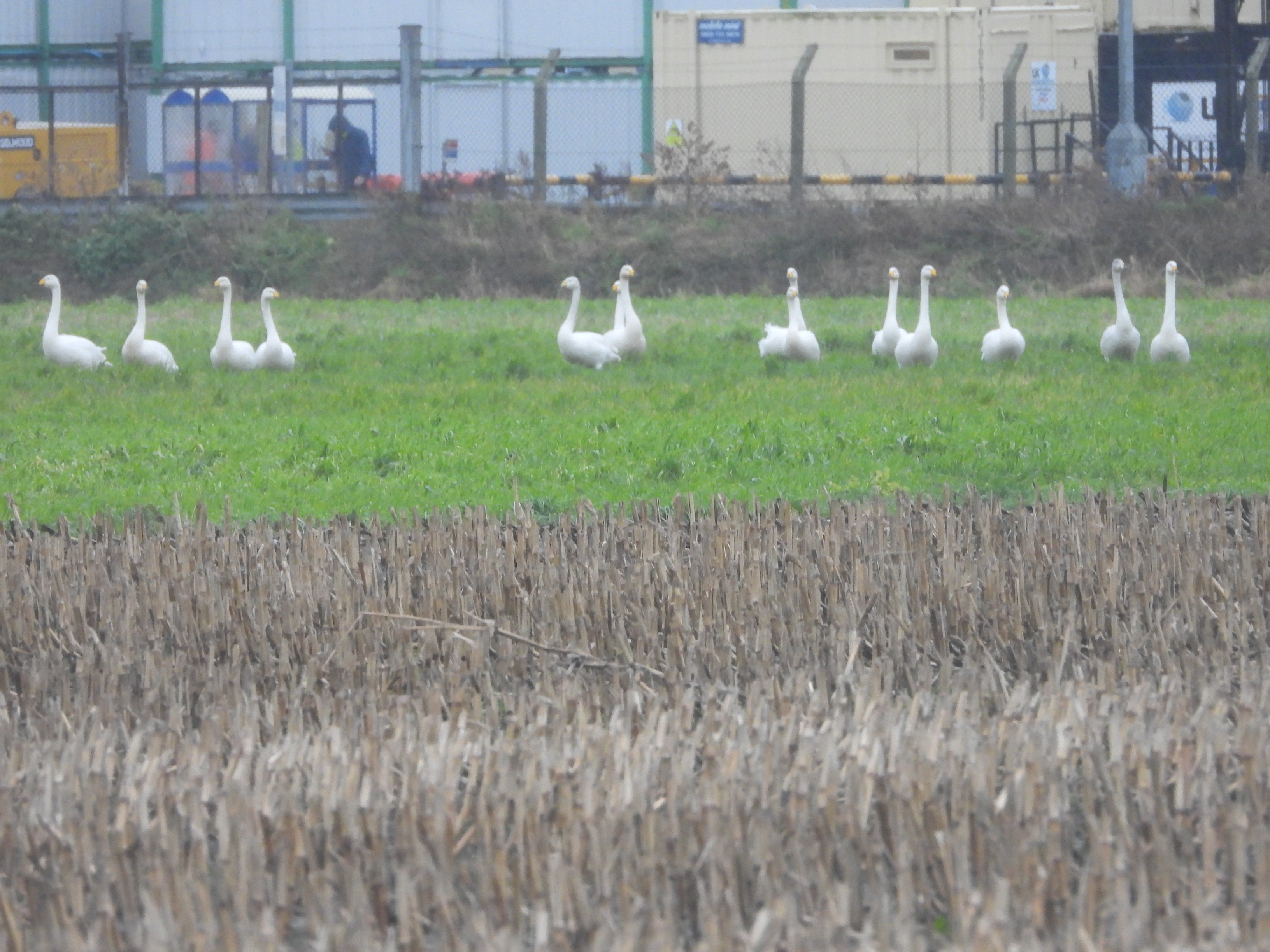 A cold wet walk this morning started with a seeing Little Egret in the field adjacent to the pig fieldon Kinsey Lane, Ince and hundreds of Pink-footed Goose were heading south overhead. A further 3 Little Egret were foraging along a flooded pathway with Mallard, Eurasian Teal, Northern Shoveler and Gadwall were present in decent numbers. A handful of Tufted Duck were on the pools with a pair of Mute Swan flew in to join them.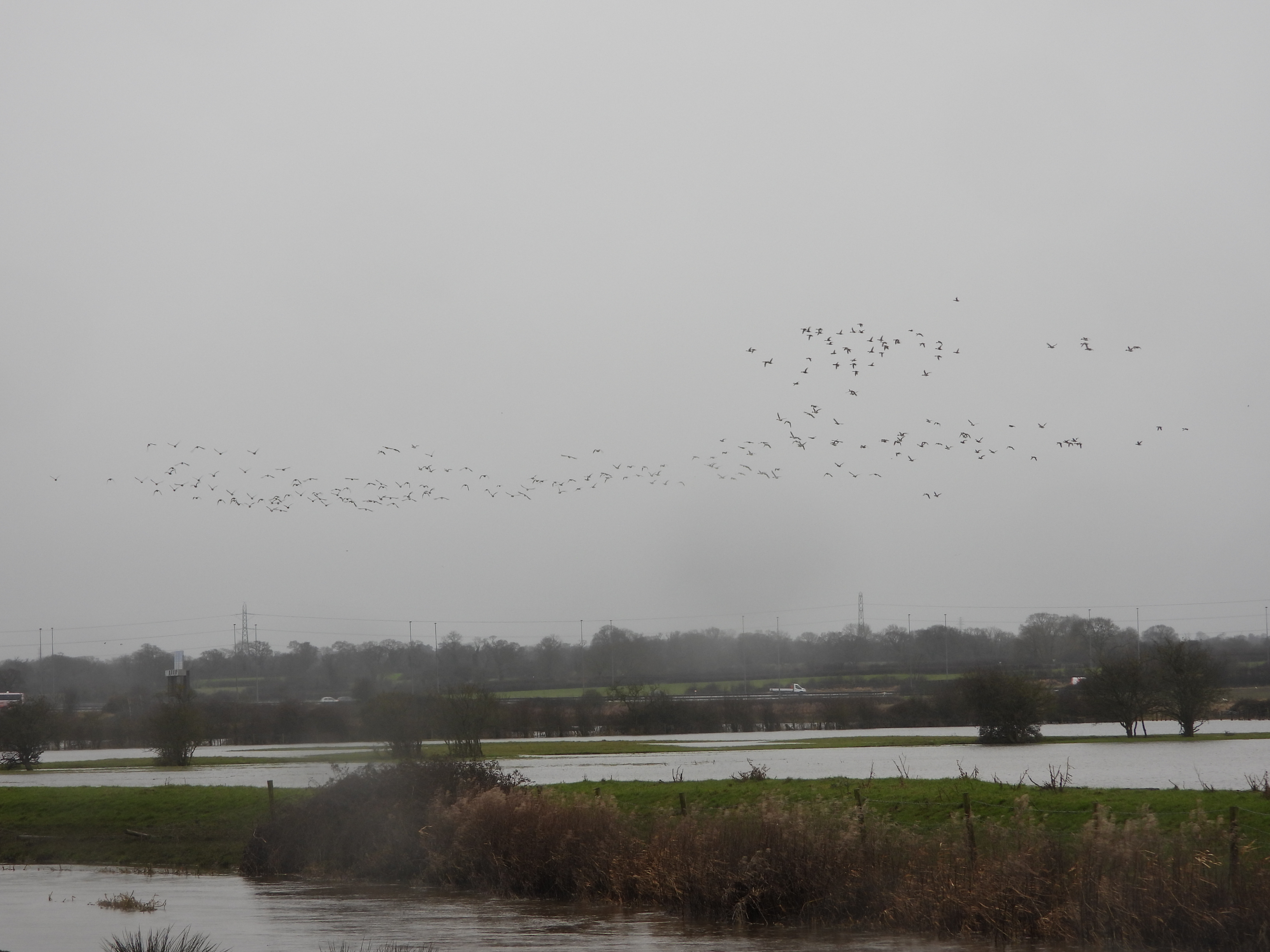 A look over the salt marsh produced a few hundred more Pink-footed Goose were grazing and more geese dropping in from the east.
There were 5 adult and a single juvenile Whooper Swan were amongst a dozen or so Mute Swan alongside the gutter, a further 15 Whooper Swan were grazing in a different part of the same field.  A female European Stonechat was noted along the path aswell.
The flood on the Gowy Meadows had a flock of c150 Northern Pintail which dropped in to join the Eurasian Teal, Northern Shoveler, Mallard and Eurian Wigeon on the water.
Observer and images: Paul Ralston.