A shorter walk today and a visit to the River Weaver opposite Redwall reed bed and a fine flock of 26 Common Goldeneye.
Also present were 21 upending Common Shelduck and nearby were 426 Tufted Duck 68 Common Pochard and the immature drake Greater Scaup. A small flock of Common Redshank and a single Oystercatcher. The first summer plumaged Great Crested Grebe of theyear.
Observer: WSM (images1-3).
There were 3 Cetti's Warbler along Brook Furlong Lane and a female European Stonechat by Redwall reed bed. There were 32 (including 4 drakes) Common Goldeneye on the river and c100 Eurasian Coot. A Water Rail was squelling behind the horse paddock.
The end of an era with the demise of the birdlog that hung on a telegraph pole for 32 years RIP.
Observer: Gary Worthington (image 4-5).
I had my walk along the Manchester Ship Canal at Ince this morning. There were 3 or 4 Common Chiffchaff again foraging along the hedgerow with many Pied Wagtail and a single Grey Wagtail feeding in the stubble fields.
Out on the saltmarsh a single Great Egret was feeding in the gutters alongside many Common Shelduck, Pink-footed Goose and Canada Goose. A flock of c100 Chaffinch passed overhead with a Sparrowhawk in close attendance.
A Common Kingfisher left its perch and sped along the canal stopping at Ince Berth and sat throughout the snow shower. A Peregrine terrorized the Northern Lapwing flock on the marsh then settled on a post to preen.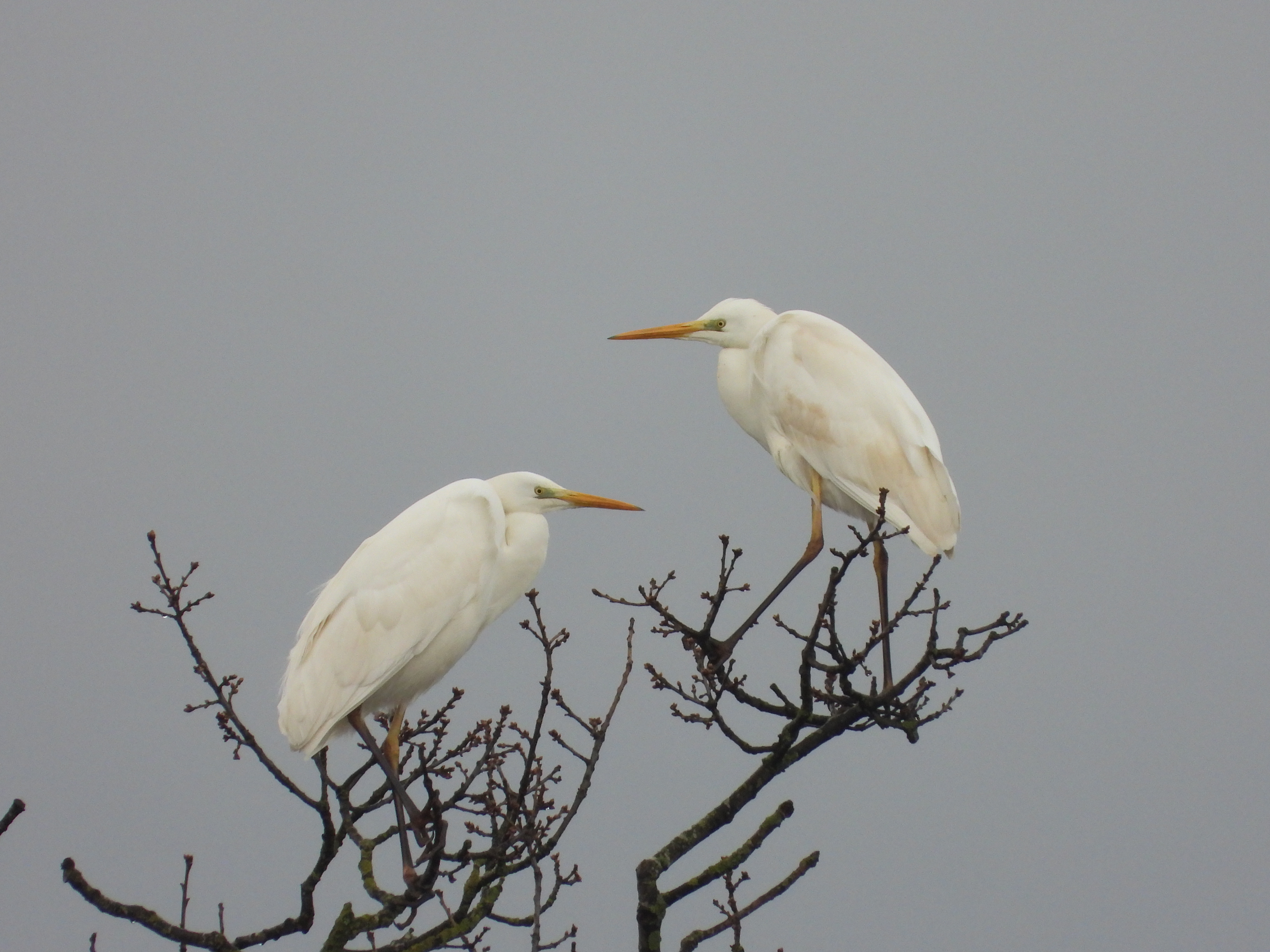 The flood water covers the fields where once the pools stood out and 3 Great Egret, 2 Little Egret several Grey Heron. The many Eurasian Teal, Mallard, Gadwall a few Tufted Duck and a single Common Shelduck took advantage of the situation. A Cetti's Warbler was singing from the reed bed at the screen pool.
Observer: Paul Ralston (images 6-8).