Our walk after #StormPissoff have cleared off from the last two days was much needed and following guidelines and keeping away from people we walked the lanes of Frodsham Marsh.
No.6 tank was still below its best with a female/immature Common Goldeneye still present with c120 Northern Shoveler, 43 Tufted Duck, 4 Northern Pintail and c320 Eurasian Teal.
The pools on No.6 tank were bathed in glorious sunshine and a flock of 101 Black-tailed Godwit contained one bired with a colour ring on its leg. There were hundreds of Northern Lapwng and European Golden Plover rising and falling with various preceived threats from phantom predators. A couple of Mute Swan were on the flooded parts and both Eurasian Teal & Wigeon were plentiful. Also making up the numbers were Northern Shoveler and Mallard. A couple of Western Marsh Harrier were over No.6 tank for a short while before heading out to the south Mersey marshes for a spot of lunch.
Walking out to look over the flooded fields on Lordship Marsh produched 16 Whooper Swan and a couple more Mute Swan. Still hundreds of Black-headed Gull are taking advantage of the works being brought to the surface by the rains of the last two days.
Pink-footed Goose skeins were noted in the area.
Observers: JS & WSM (images 1-4).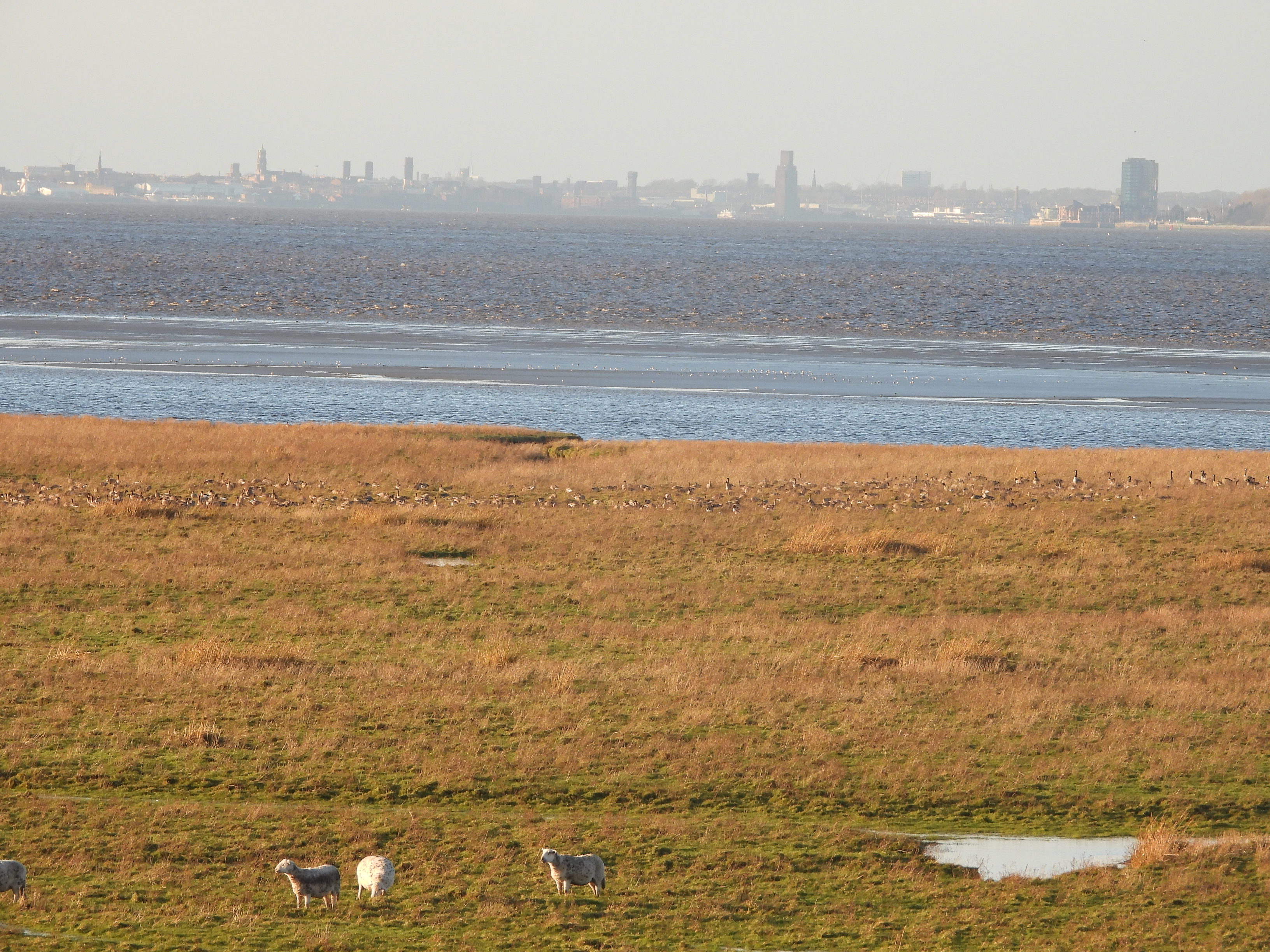 A quick visit after work to Ince where the Peregrine was sat on glass works. Two Little Egret with pigs at the farm.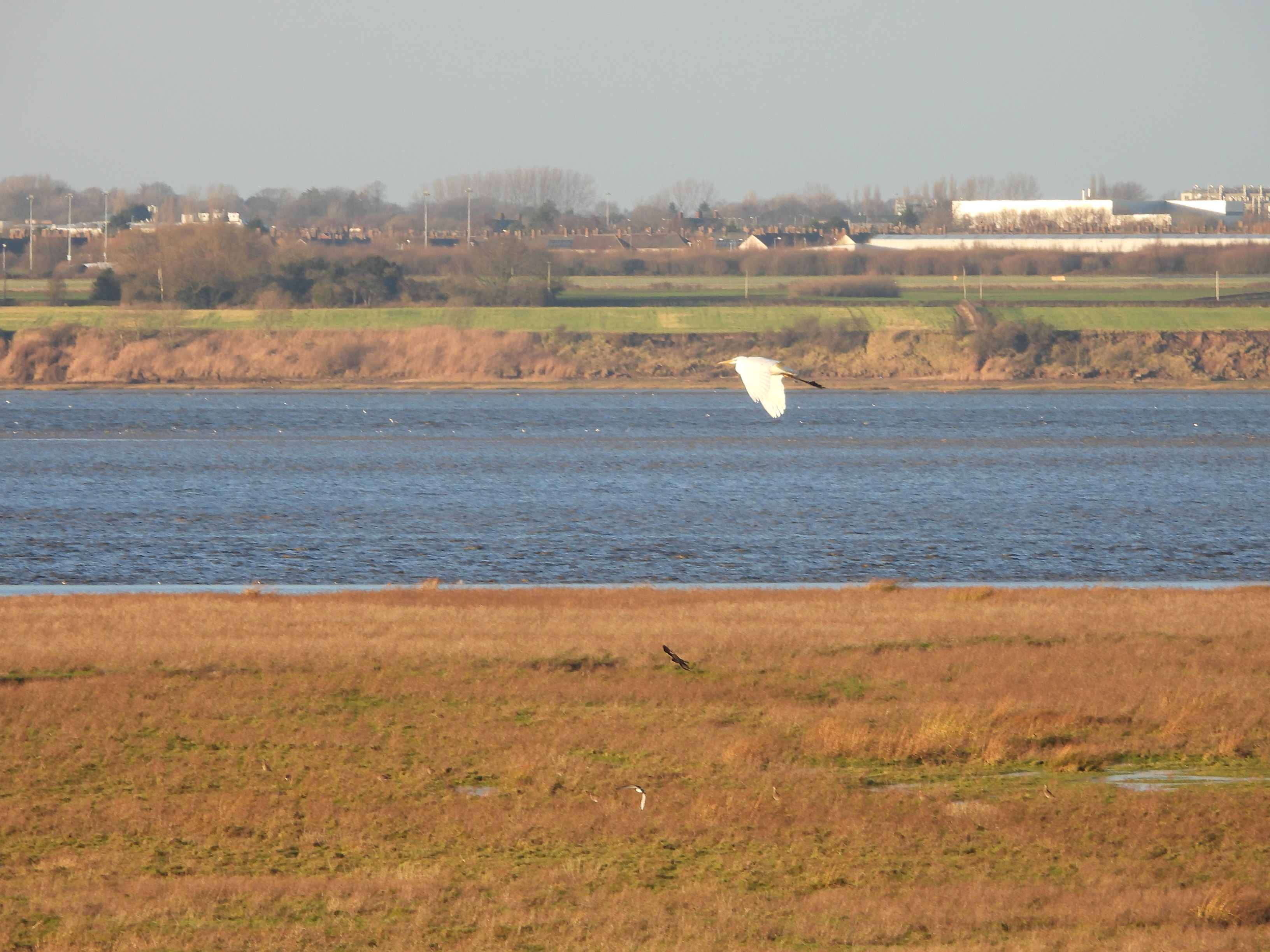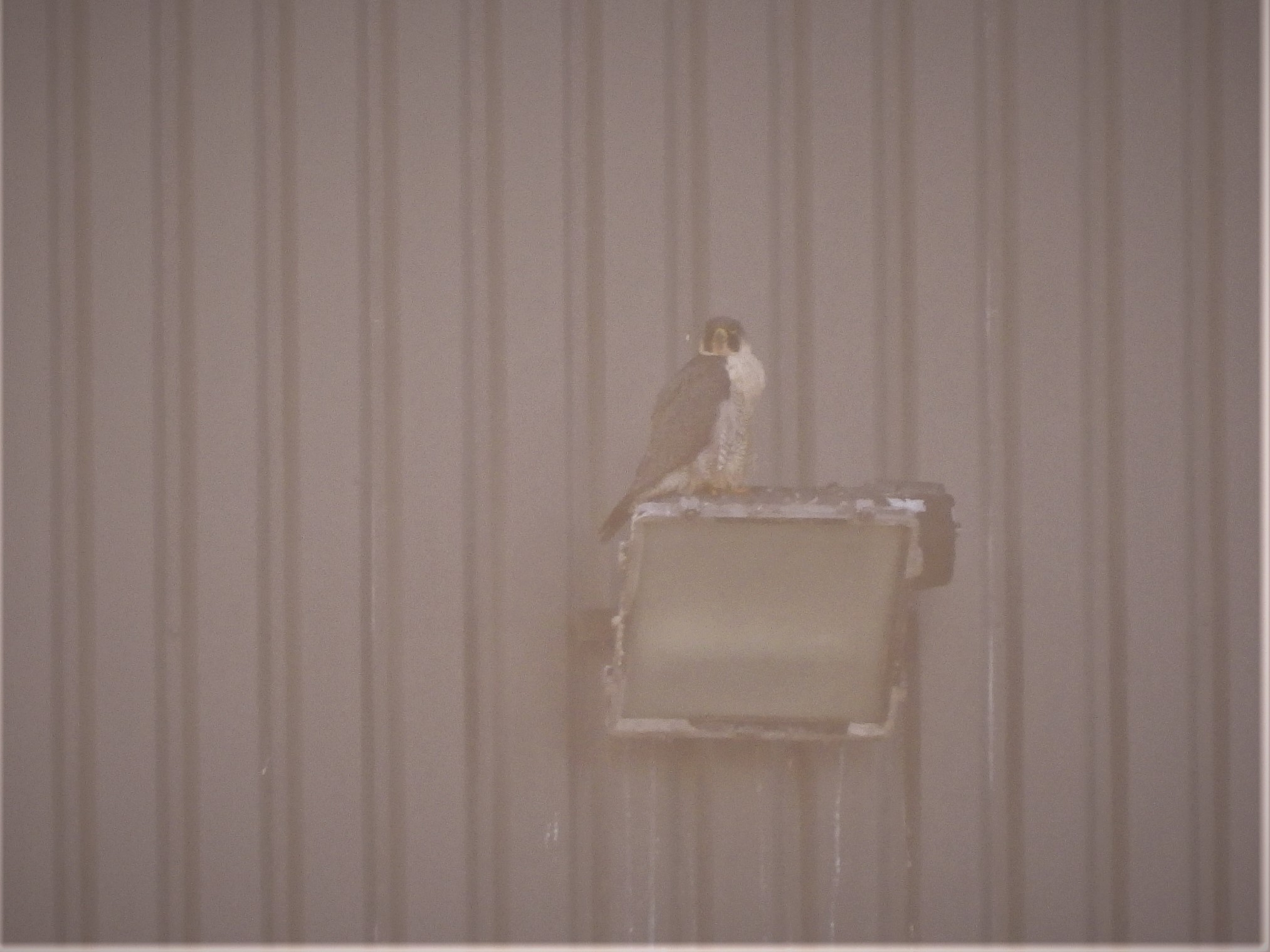 There were two Common Chiffchaff along hedge and nearby a Great Egret was patrolling the salt marsh, with plenty of Pink-footed Goose, Canada Goose and Common Shelduck.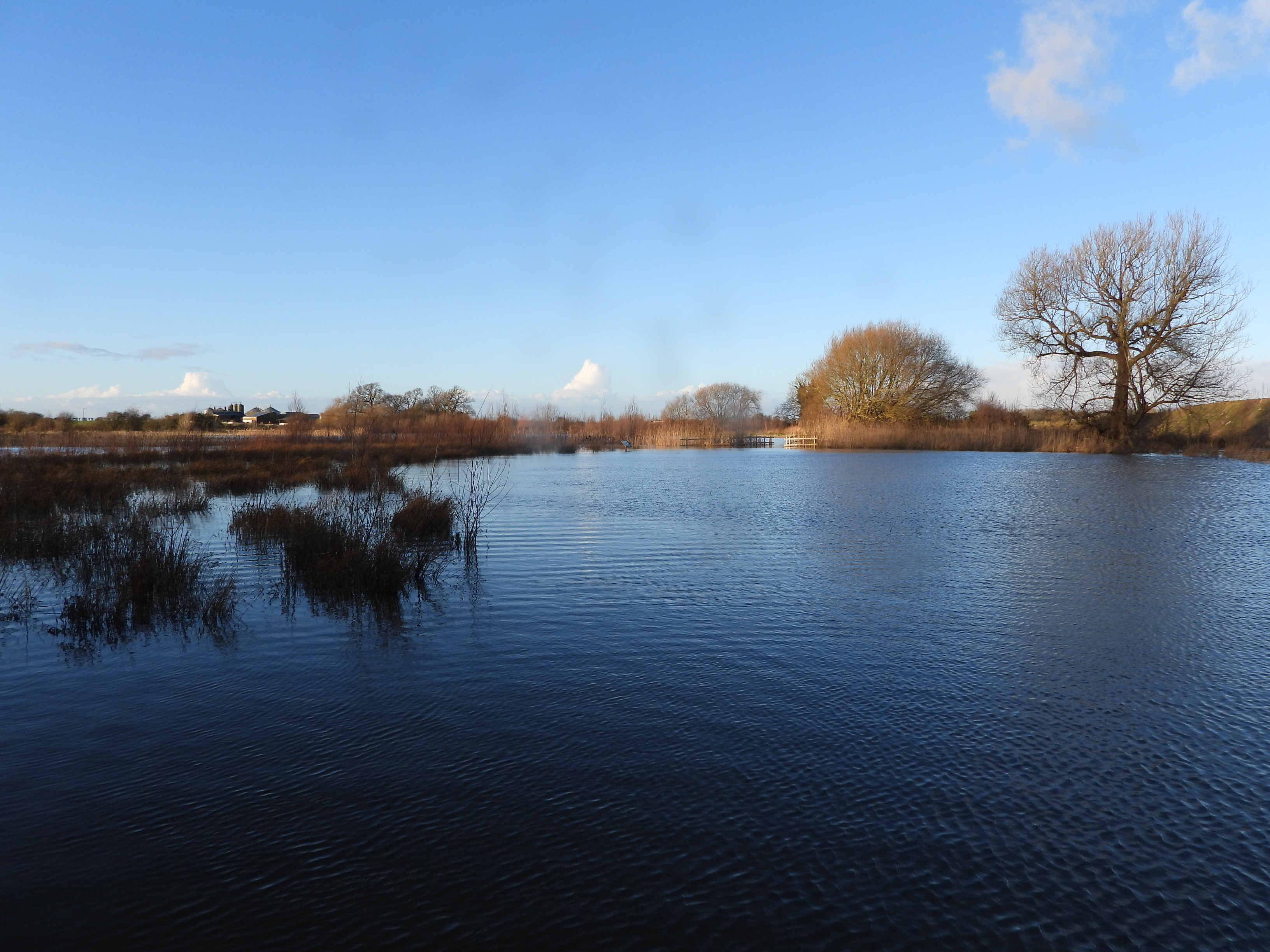 Ditches are overflowing into fields which are under water.
Observer: Paul Ralston (images 5-8).
A Common Kestrel carrying off a vole from the grassy fields on No.5 tank (Image by Phil Barker).