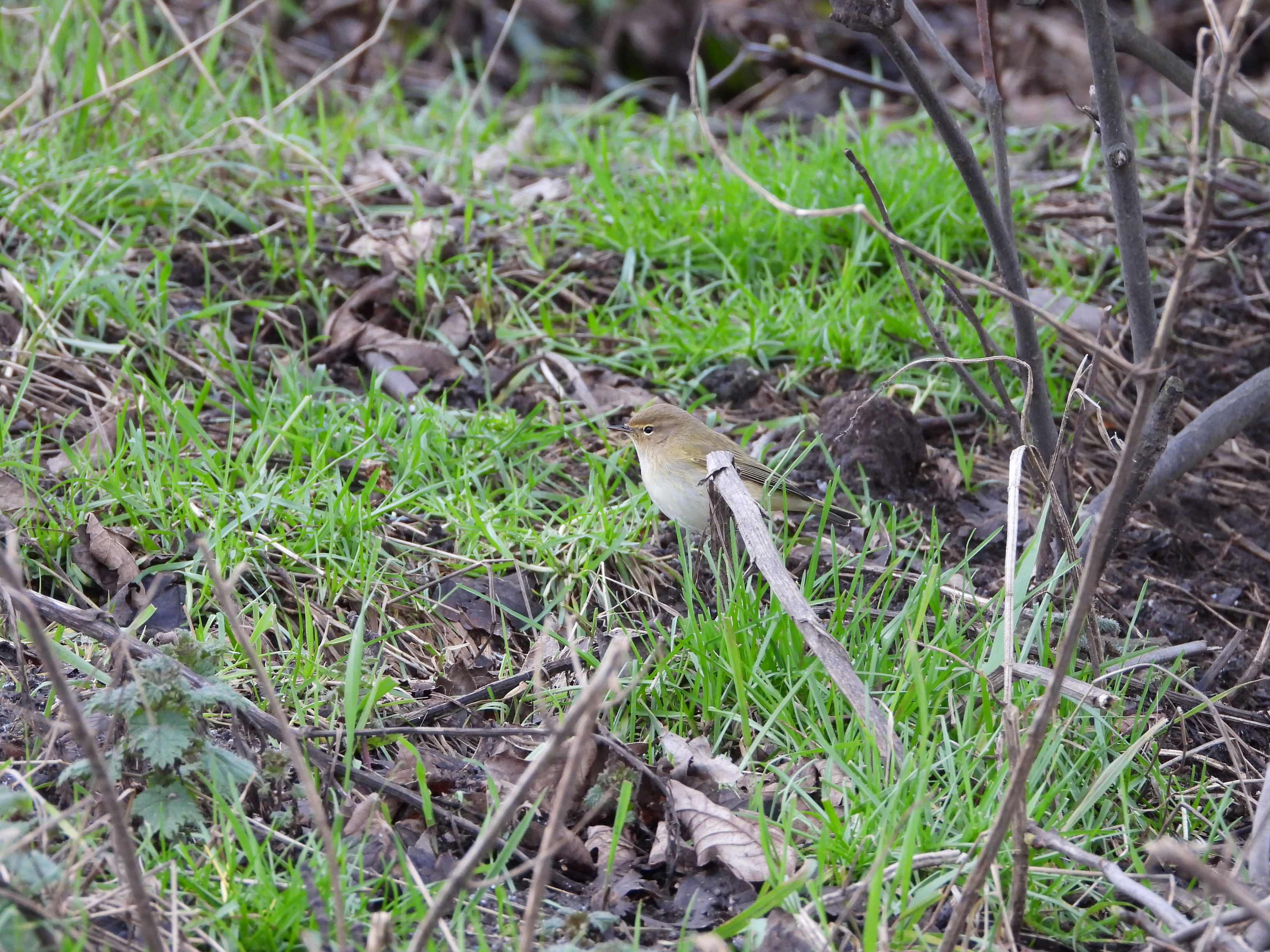 A Great Spotted Woodpecker was drumming at Kinseys Lane this morning and at least 3 Common Chiffchaff were along the hedgerow with Chaffinch, Western Reed Bunting, Meadow Pipit and Grey Wagtail noted.
A look over Ince salt marsh looked quiet with just a few Pink-footed Goose, Canada Goose and Common Shelduck present with small skeins of Pinks dropping onto the marsh during my walk. A Great Egret sat out on Frodsham Score and another passed overhead and was seen to drop down near the flooded pools. A Peregrine struck fear into the Northern Lapwing and Common Starling flocks foraging on the marsh, but it only made a half hearted attempt to secure one before making its way to a perch on the fertiliser plant.
A herd of 21 Whooper Swan and 16 Mute Swan were grazing alongside the Holpool Gutter and 2 Common Snipe were flushed as I walked by.
Several Rook were checking nests at their rookery and a pair of Common Buzzard were displaying.
Three Great Egret were feeding together in a field near to the screen pool at Ince and on checking my pictures at home revealed it was the same colour ringed bird from a previous visit.
The egret flew overhead and appeared to drop down near to the pools A flock of c150 Eurasian Curlew were feeding alongside a flock of Black-headed Gull in a field alongside the service road to the Growhow Plant and a single Little Egret was in amongst the pigs at the farm.
Observer and images: Paul Ralston.
A pair of Common Goldeneye over the River Weaver by David Eisner.