An afternoon free so a visit to watch over the high tide from the banks of No.4 tank. A big flock of c300 European Golden Plover were flushed by the rising water and settled close to the Manchester Ship Canal bank with hundreds of Northern Lapwing their usual skttish selves, and taking to flight every few minutes. There were thousands of Common Starling moving across the salt marshes and hopefully they might want to roost in the reed beds on 6 again soon.
A pair of Peregrine kept everything on red alert, but they weren't seen to hunt with any great intent. Eurasian Curlew, Common Redshank and Dunlin were actively moving up and down the Mersey Estuary with many more Curlew, and the Redshank settling near the canal bank. Ducks included Eurasian Wigeon, Eurasian Teal, Mallard and Common Shelduck were drifting alongside with Canada Goose and several Greylag, while nearby small skeins of Pink-footed Goose moved inland.
A couple of Great Egret and c20 Little Egret were fishing in the tidal channels with hundreds of gulls in a feeding frenzy. Common Raven and Carrion Crow were patrolling the salt marsh in search of casualties and found a couple of unfortunate sheep dead in the channels.
Walking back passed the pools at Ince and a Green Sandpiper dropped into cover at the pool edge.
A couple of past their best puffballs were noted in the undergrowth.
Observer: Paul Ralston (images 1-3).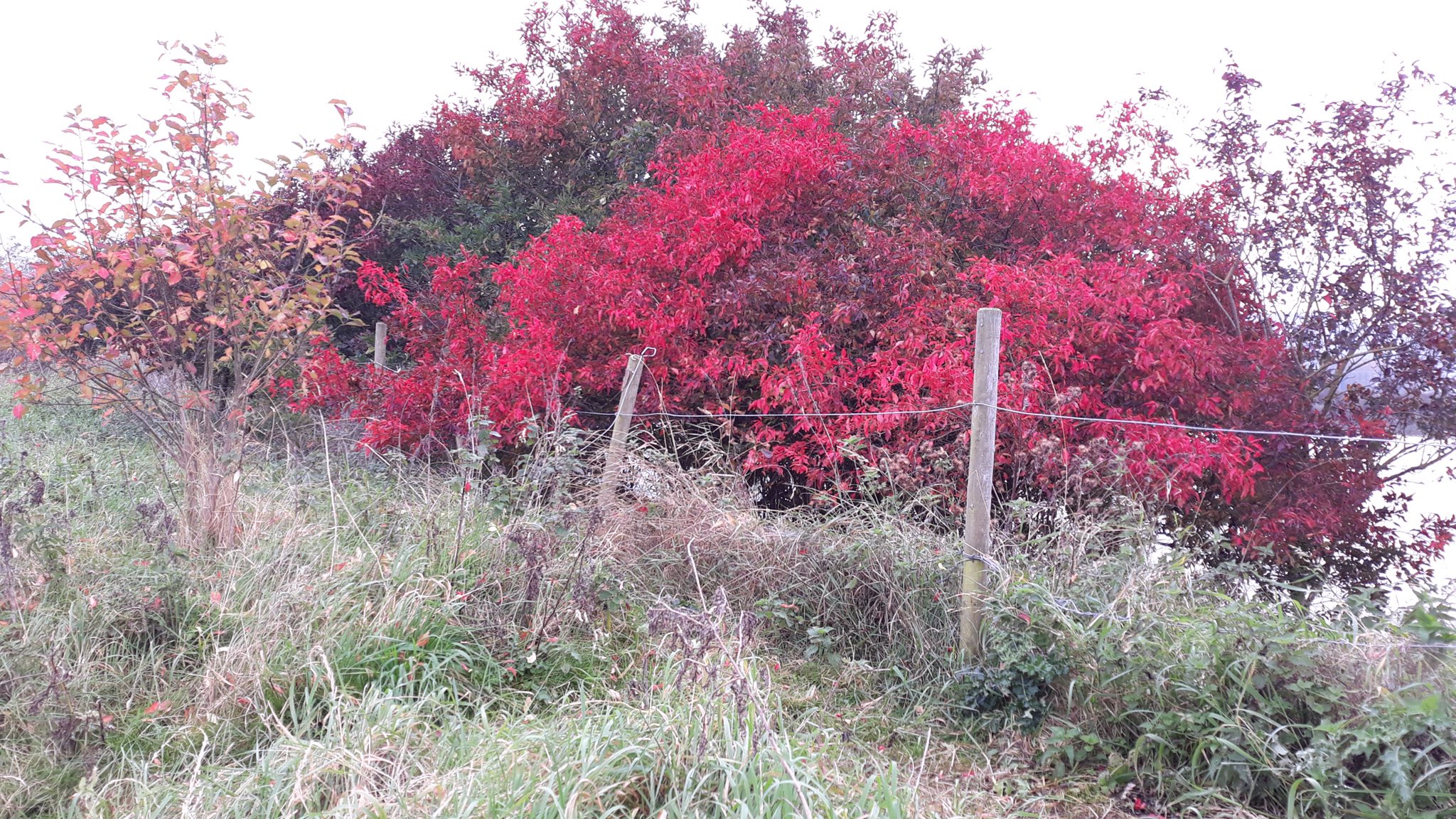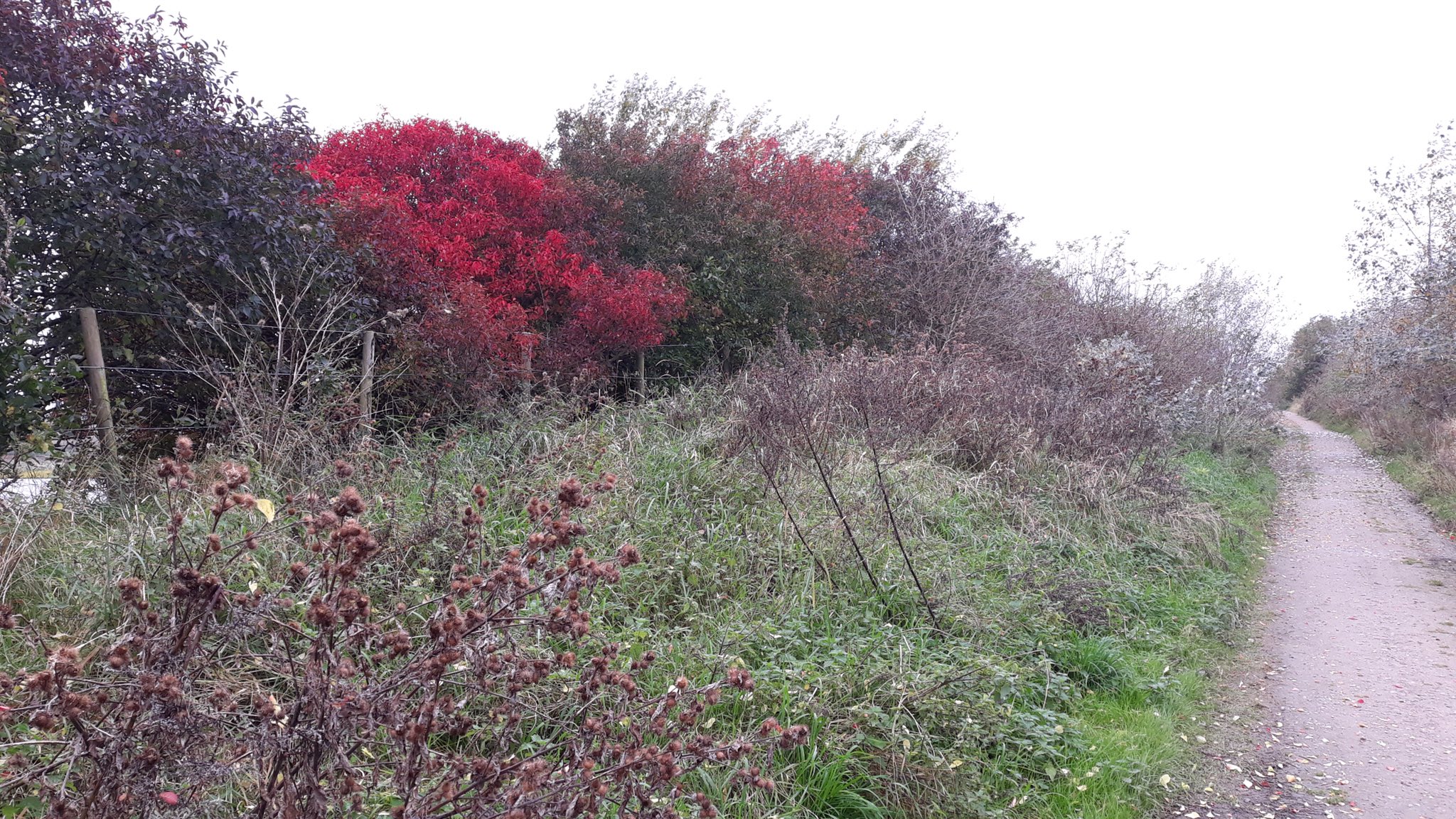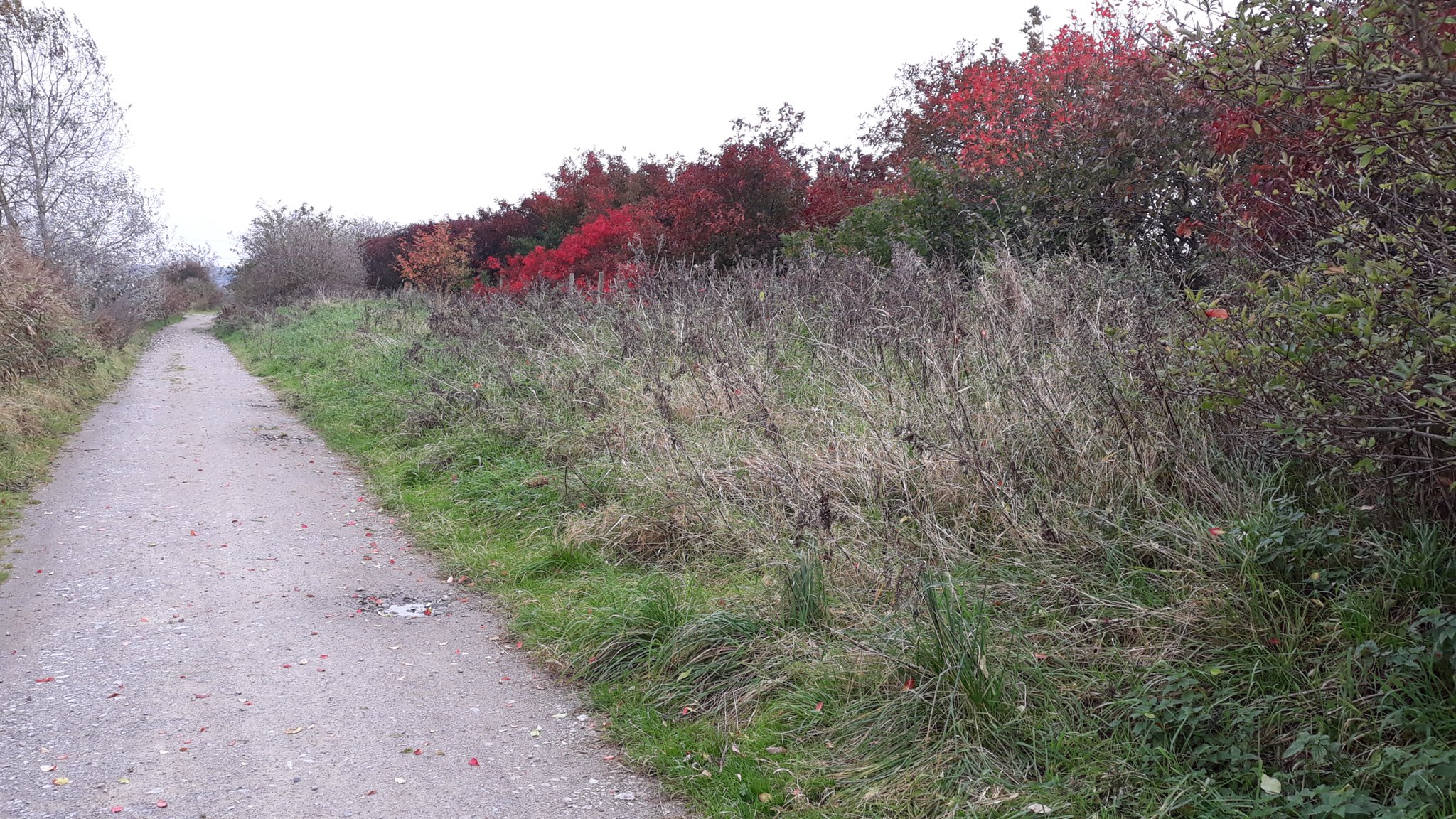 The Spindle bushes were showing a nice cerise colour in the autumn light along the track between No.5 & No.6 tanks.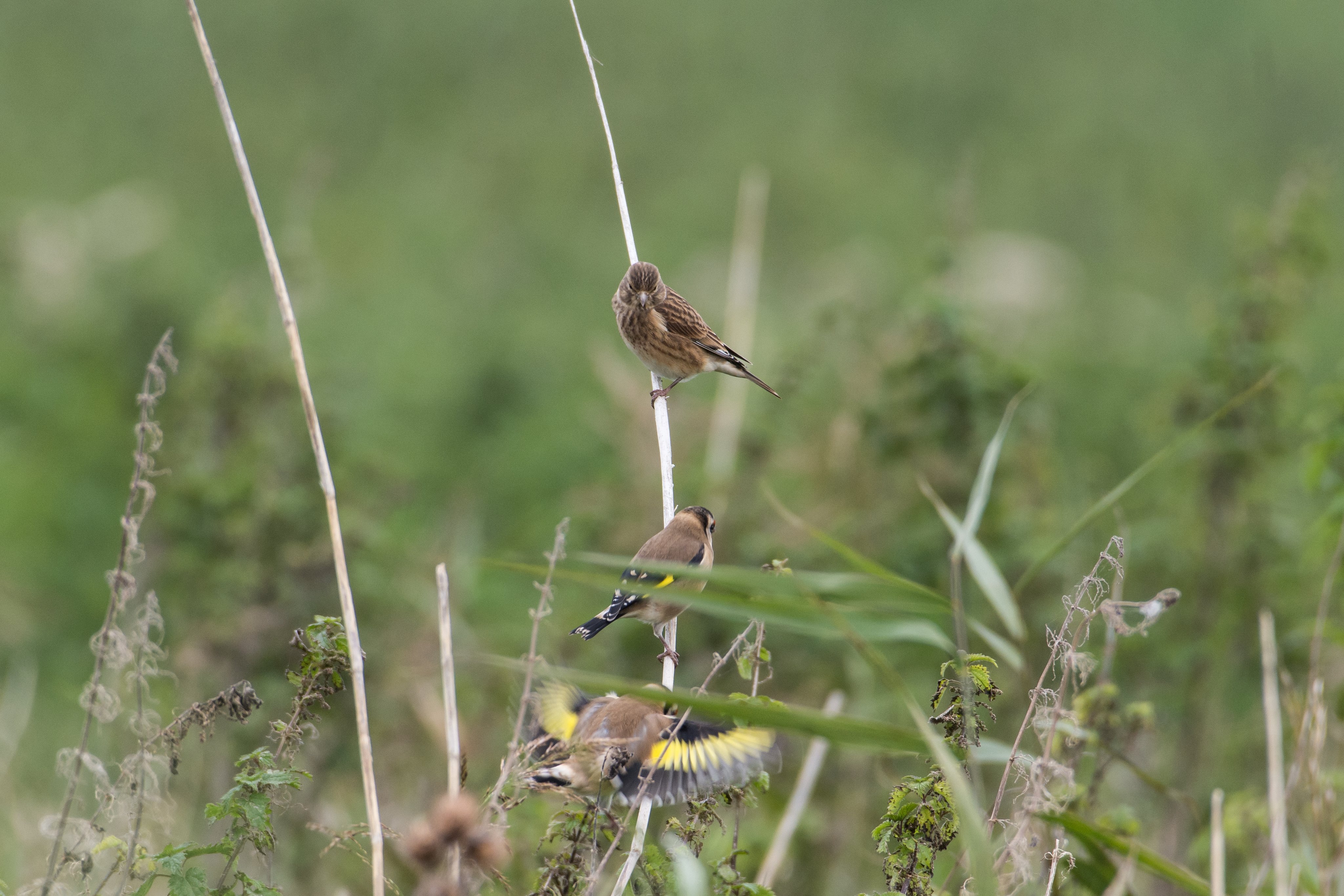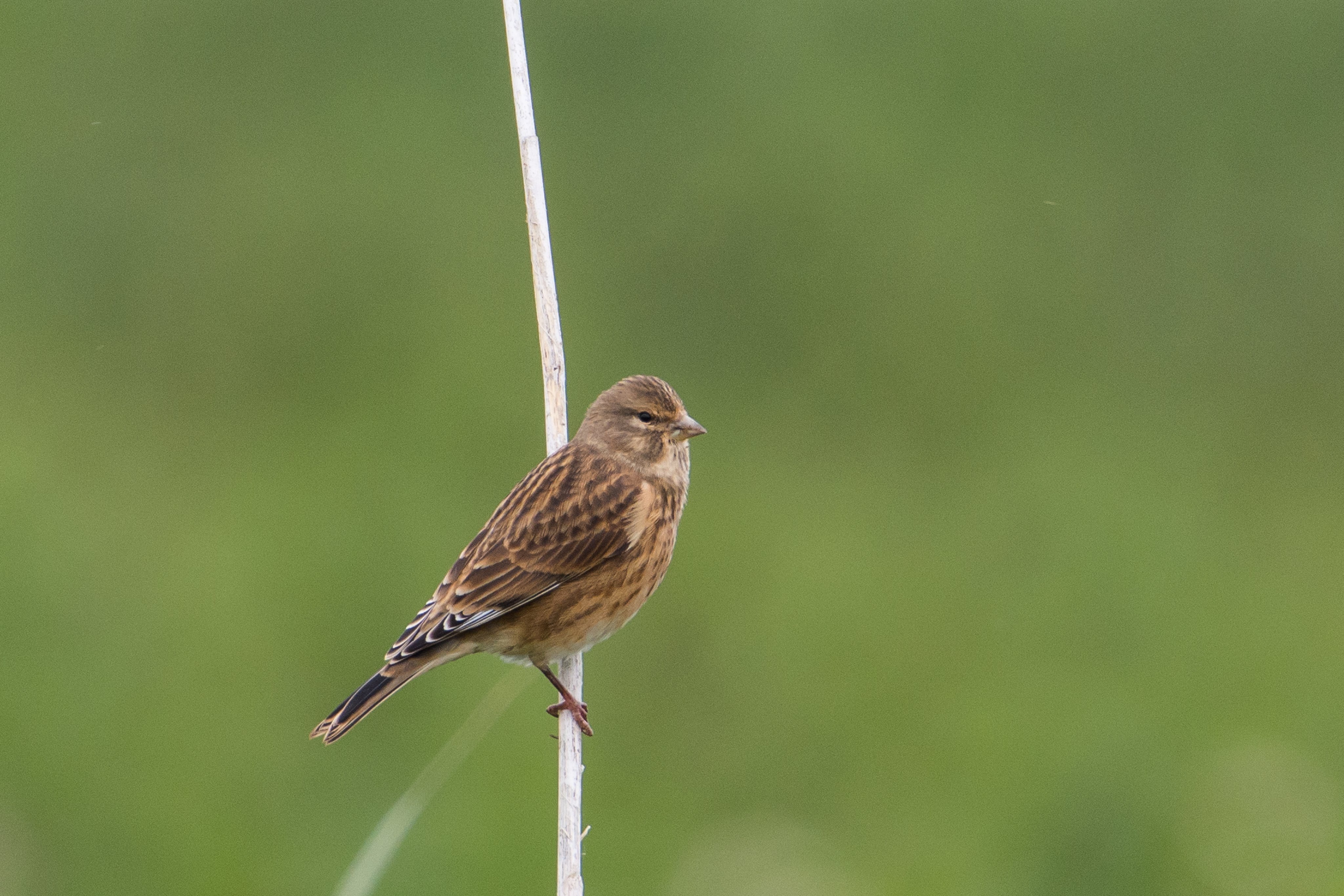 Finch flocks feeding on the thistle heads included both Goldfinch and Linnet.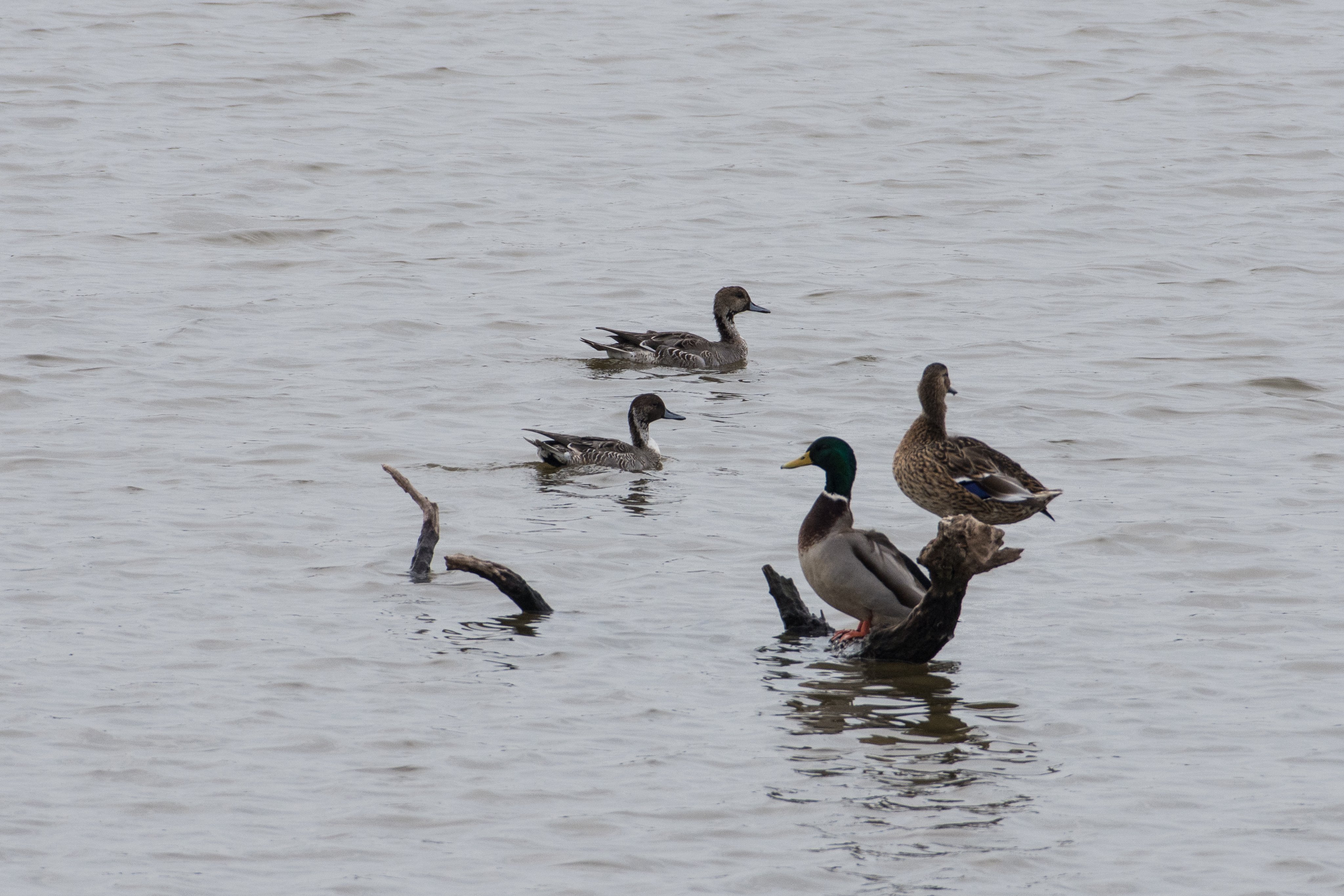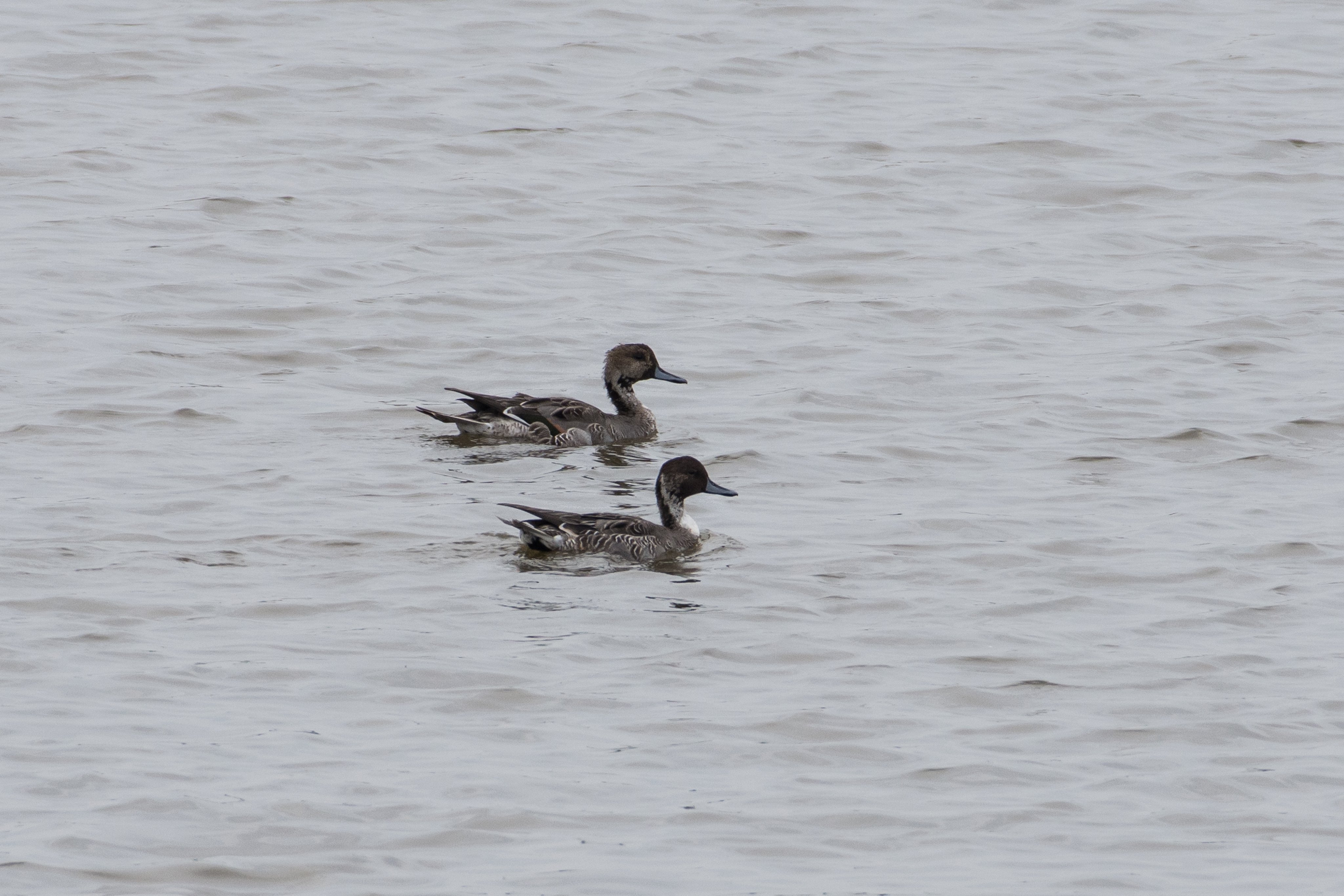 Below the banks on No.6 tank were a selection of ducks like these Pintail and Mallard.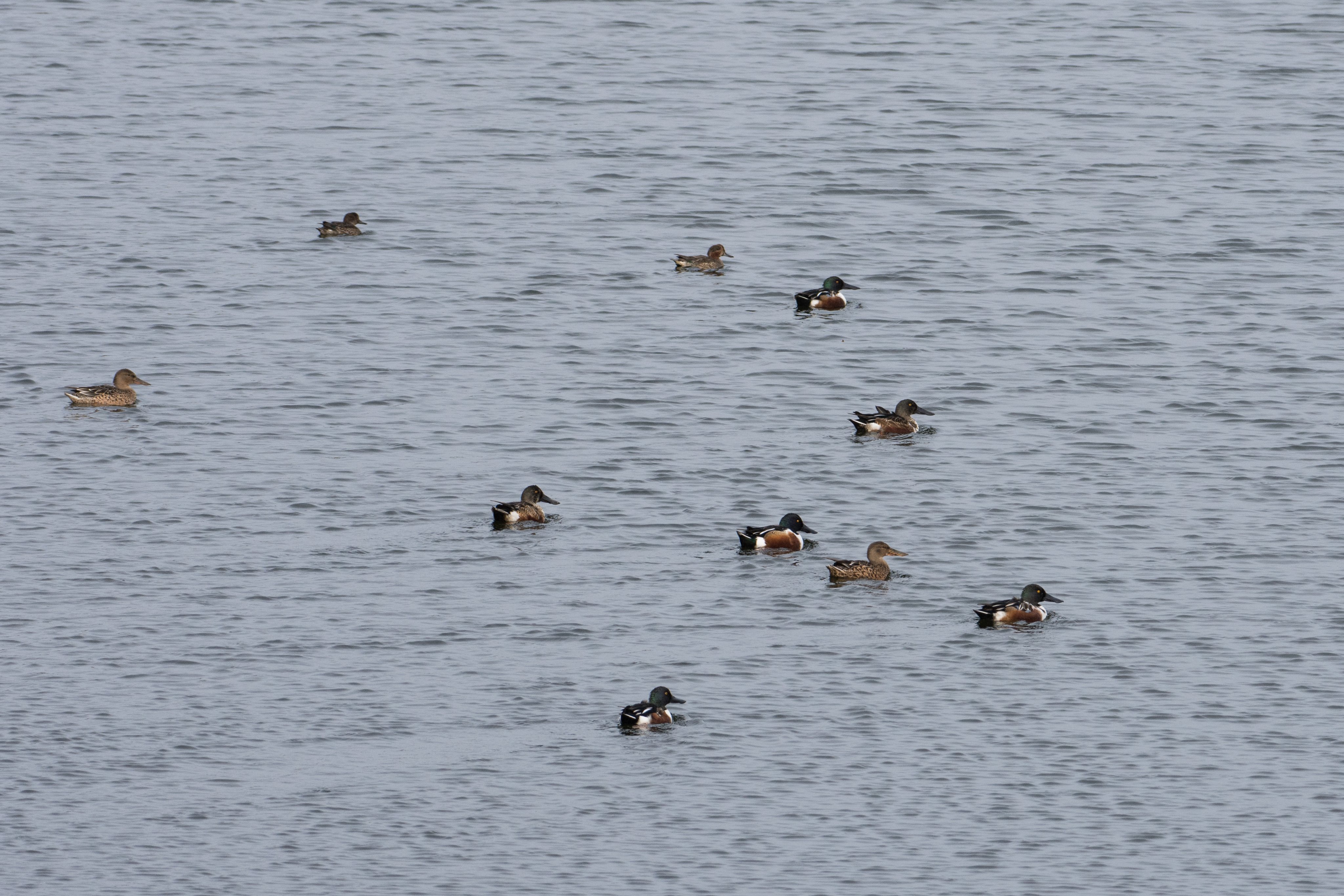 The Shoveler were more wary and flew away when spotted.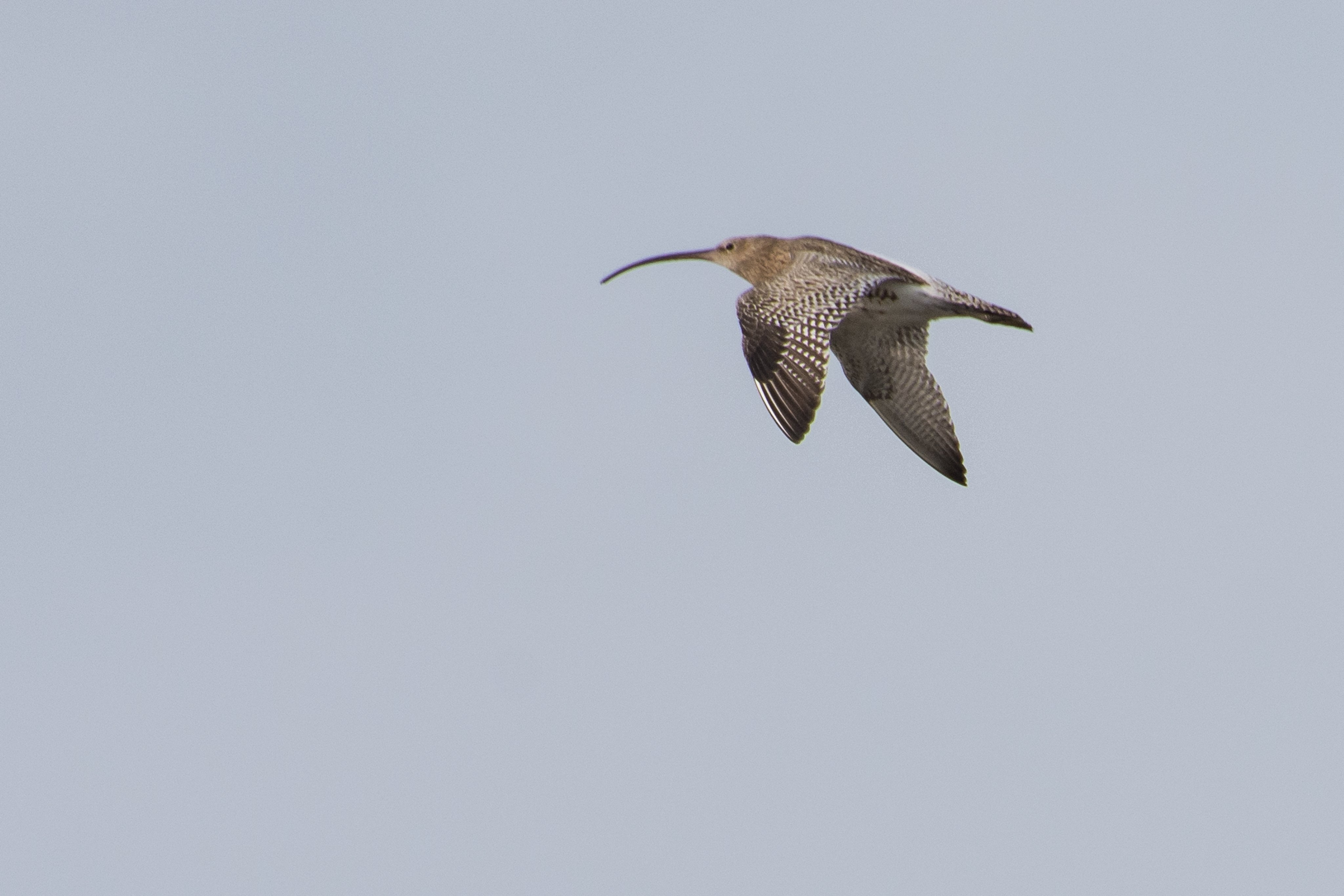 A Curlew flew over keeping one eye on Keith as it went…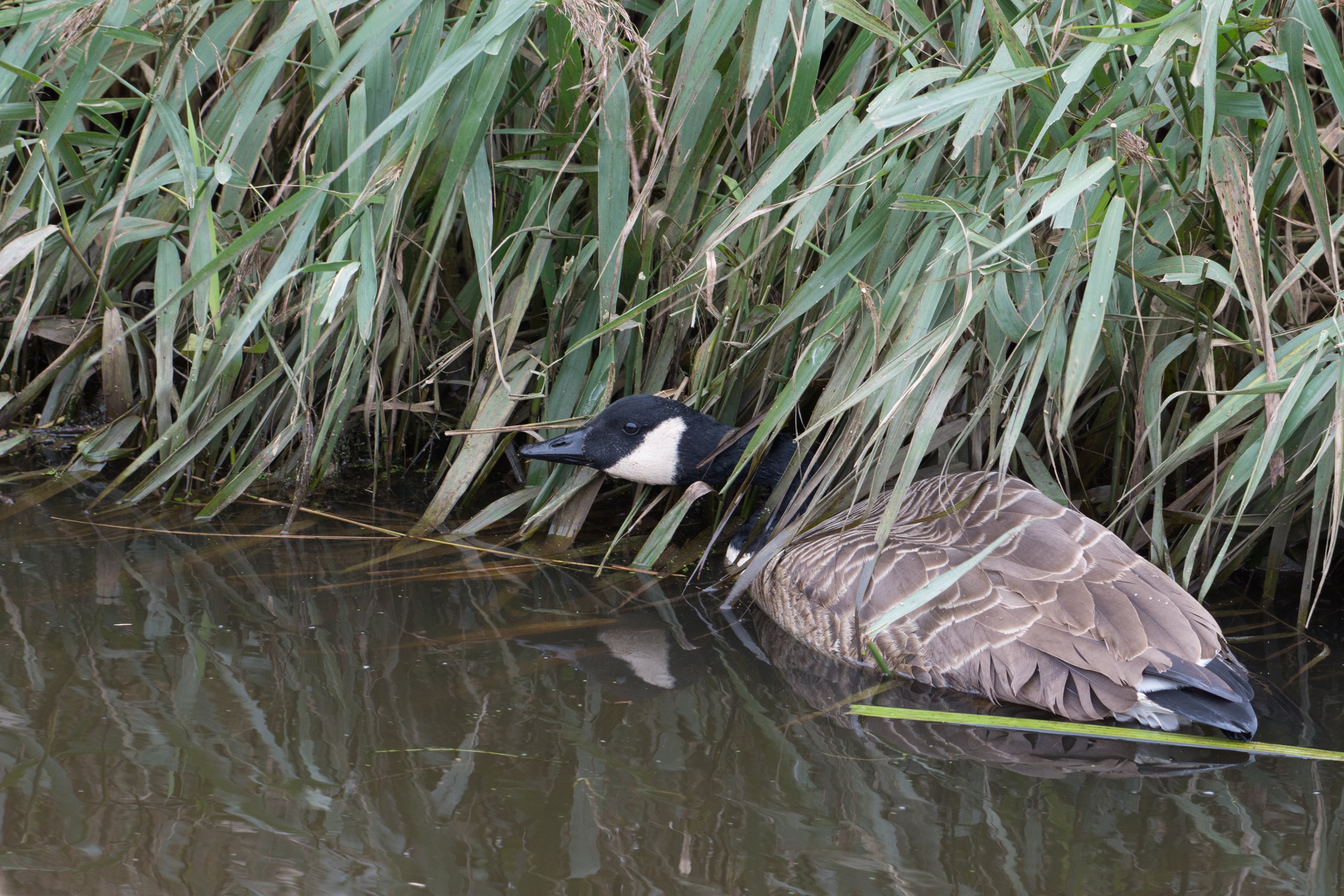 …and a Canada Goose kept a low profile in a ditch along Moorditch Lane.
Images 4-14 by Keith Gallie.