I started my walk along Brook Furlong Lane today where a flock of c40 Pink-footed Goose passed overhead on their way to the Mersey Estuary. An adult and a juvenile Great Crested Grebe were side by side on the River Weaver with another 9 at the Manchester Ship Canal and Weaver Estuary junction, and a further 12 on the Weaver channel.
Also c20 Common Redshank and 8 Black-tailed Godwit were resting on the Weaver bank with a pair of Mute Swan close by.
A Hobby was sat on the fence close to Marsh Farm and several Common Raven also sat along the same fence. There were 5 European Stonechat on the pipeline on No.1 tank keeping an eye on a hunting Common Kestrel.
No.6 tank had 7 Red Knot huddled together and a Greylag Goose walking amongst them, a Common Greenshank was heard but not seen.
Another smaller skein of Pink-footed Goose flew over.
Observer: Paul Ralston (images 1-6).
An after work visit to No.6 tank on the high tide resulted in a good selection of ducks with 41 Mallard, 21 Gadwall, c150 Northern Shoveler, c450 Eurasian Teal 21 Eurasian Wigeon and 44 Northern Pintail with numerous Little Grebe. The Black-tailed Godwit flock were agitated by somethingwhich resulted with half of the c2000 birds taking flight and exiting to the estuary. Those that stayed included just 8 juvenile birds, so no increase in their numbers.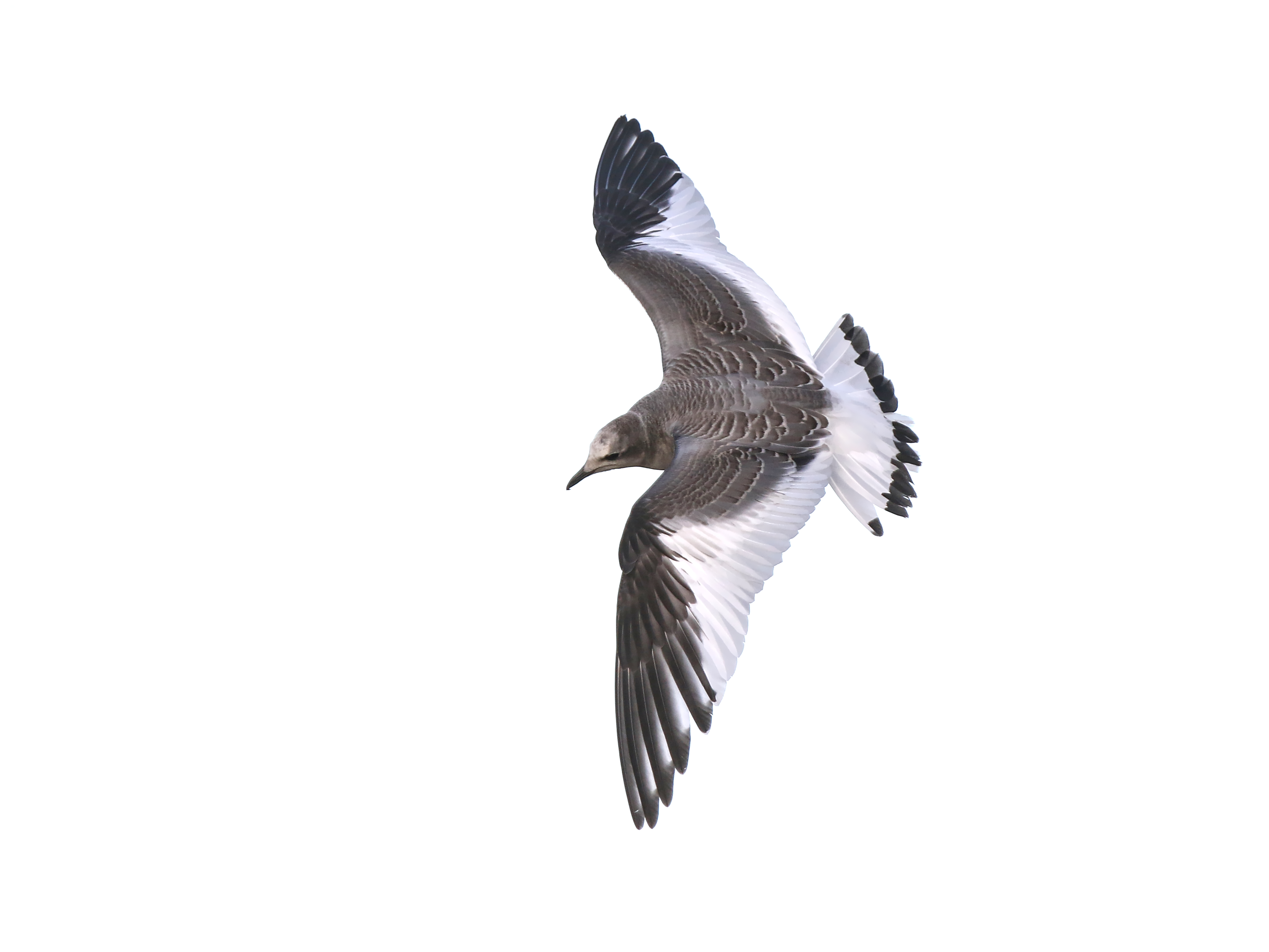 There wasn't much happening further to what I have already mentioned. So, I thought I would chance my luck and spy on our neighbours across the estuary, with some 'net curtain twitching'. A juvenile Sabine's Gull has been by the lighthouse on the #darkside for its third day, so I texted Ian (iggy) Igglesden on the off chance he was over there, and get specific details on the gulls whereabouts. During the hour I was watching towards dusk the the arctic waif remained on the river and invisible from me a mile away. I then got a call from Iggy and with superb directions from him I could see the Sabine's Gull flying up from the river to join a melee of Black-headed Gulls following a sprayer on the stubble fields…result! I owe you a Babycham Iggy.
Observer: WSM (image of Sabine's Gull by Steve Tomlinson).
09.09.20. Birdlog.
A report came through yesterday of a (adult?) Long-tailed Skua flying west along the M56 at the marsh. Steve writes; On my way to Woolston Eyes. The skua was flying west, approx 100ft altitude, on a line parallel to the M56. It was very close to the edge of the motorway, marginally on the Frodsham Marsh side. Difficult to be precise on position as I was moving (slowly) I got a good enough view, albeit a relatively brief one, to be confident about the species id (silhouette and distinctive tail streamers were key). Did wonder if it might visit gull roost at Gowy landfill?
Observer: Steve Kent.