A day off work so a mid morning walk around No.6 tank. I started at Godscroft Lane today where a female European Stonechat was present near to the hovercraft field.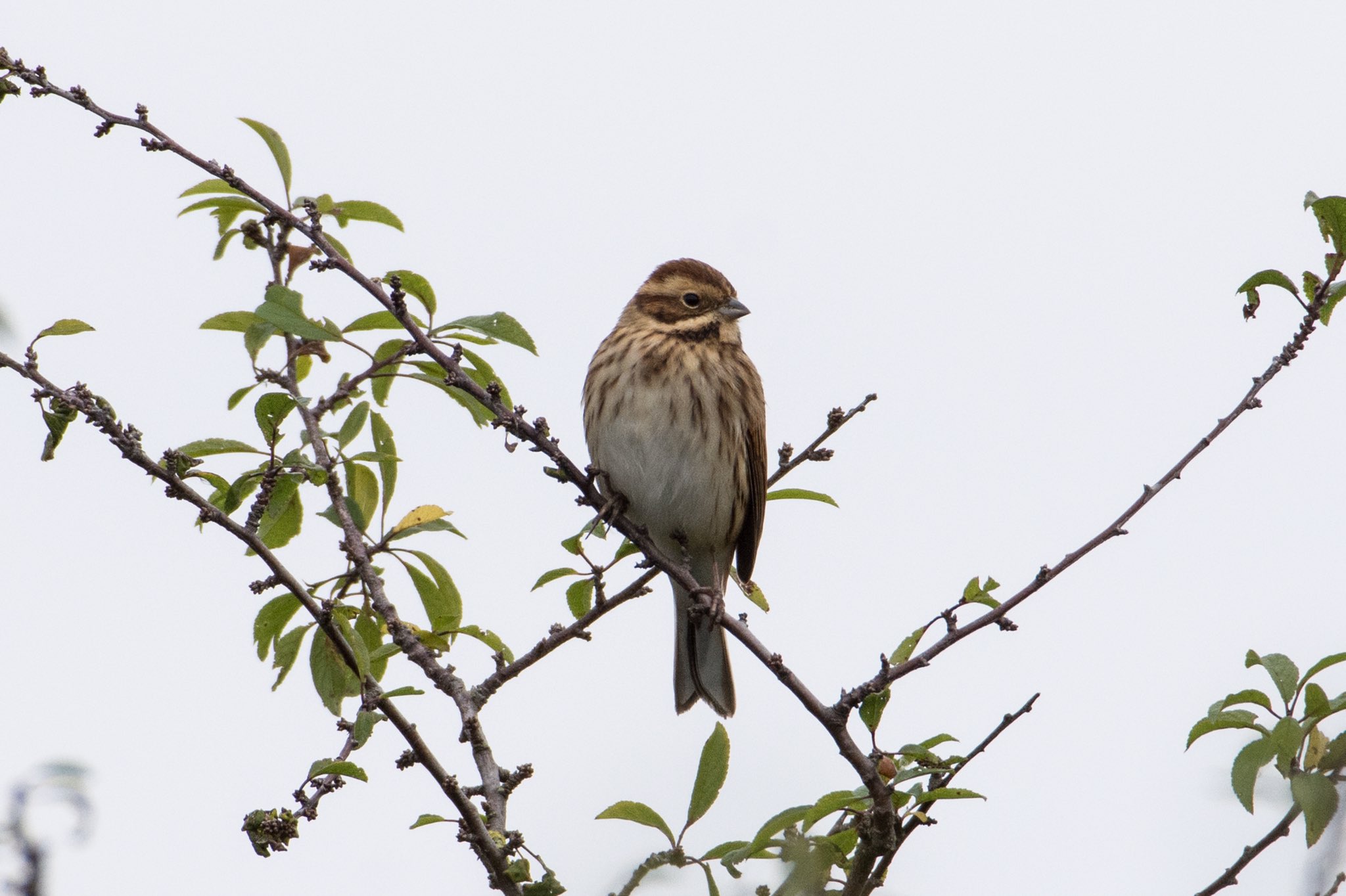 A flock of Linnet were feeding on the weed heads and perched on the blackthorn bushes on the bank, where several Common Reed Bunting and a Cetti's Warbler was heard close by.
Onward I went to the 'phalarope pool' and a single Little Grebe joined the Eurasian Teal and Mallard on the water. There were 8 Black-tailed Godwit, a single Ruff which shared the bank with a couple of Common Snipe and a Green Sandpiper which dropped in. One of the other scrapes on No.3 tank held a dozen or more Common Snipe and a Dunlin, c30 Eurasian Wigeon and Eurasian Teal being noted.
A charm of c300 European Goldfinch was stripping the thistle heads when a Sparrowhawk tried to ambush them without success, it hovered kestrelesque over the thistles with its long legs ready to seize an unfortunate finch, but it eft hungry. There were waves of Black-tailed Godwit passed overhead on their way to the estuary, possibly disturbed by a predator on No.6.
Observer: Paul Ralston (images 1 & 4 &).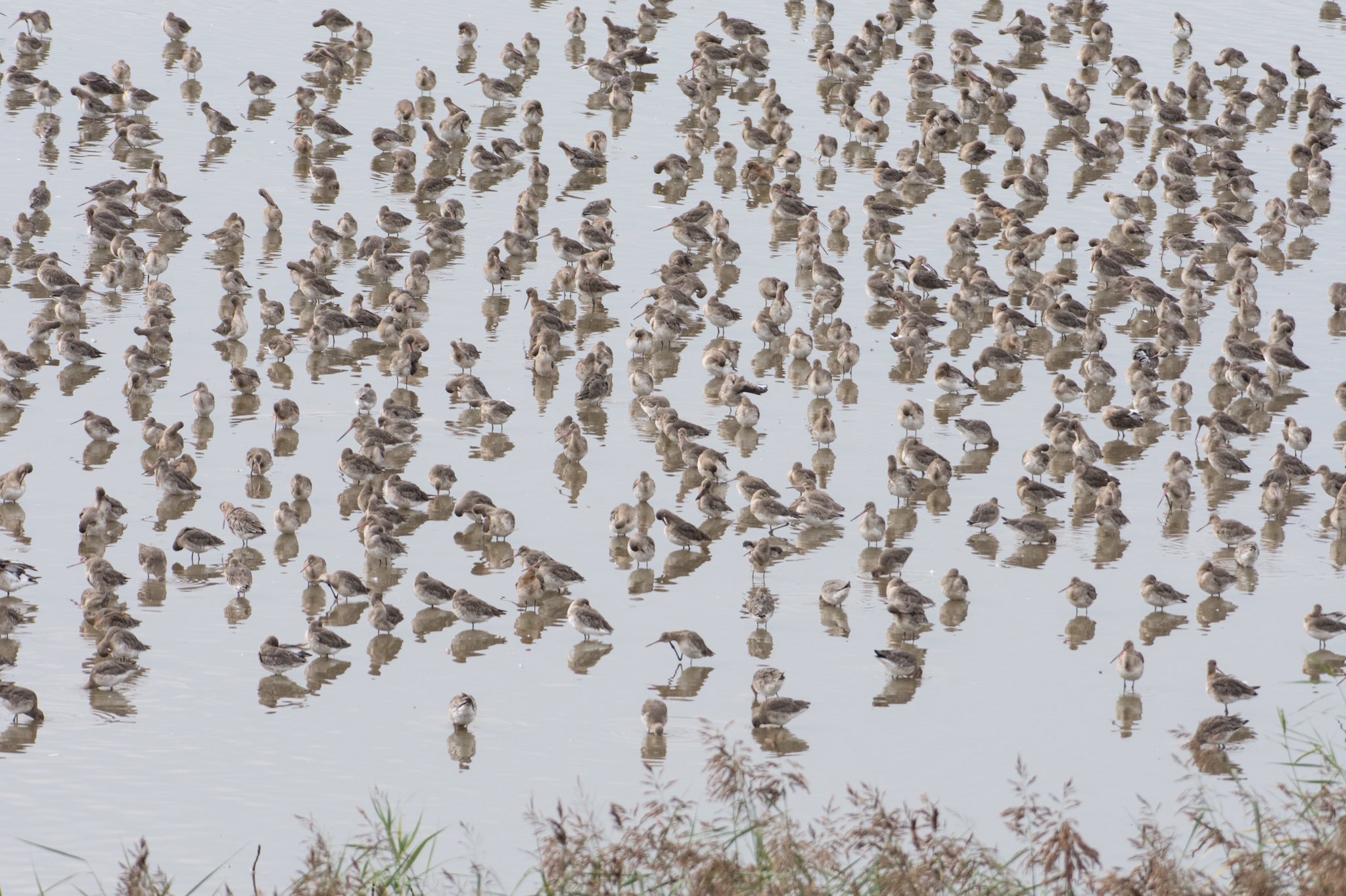 A large flock of Black-tailed Godwit which had with them a Red Knot.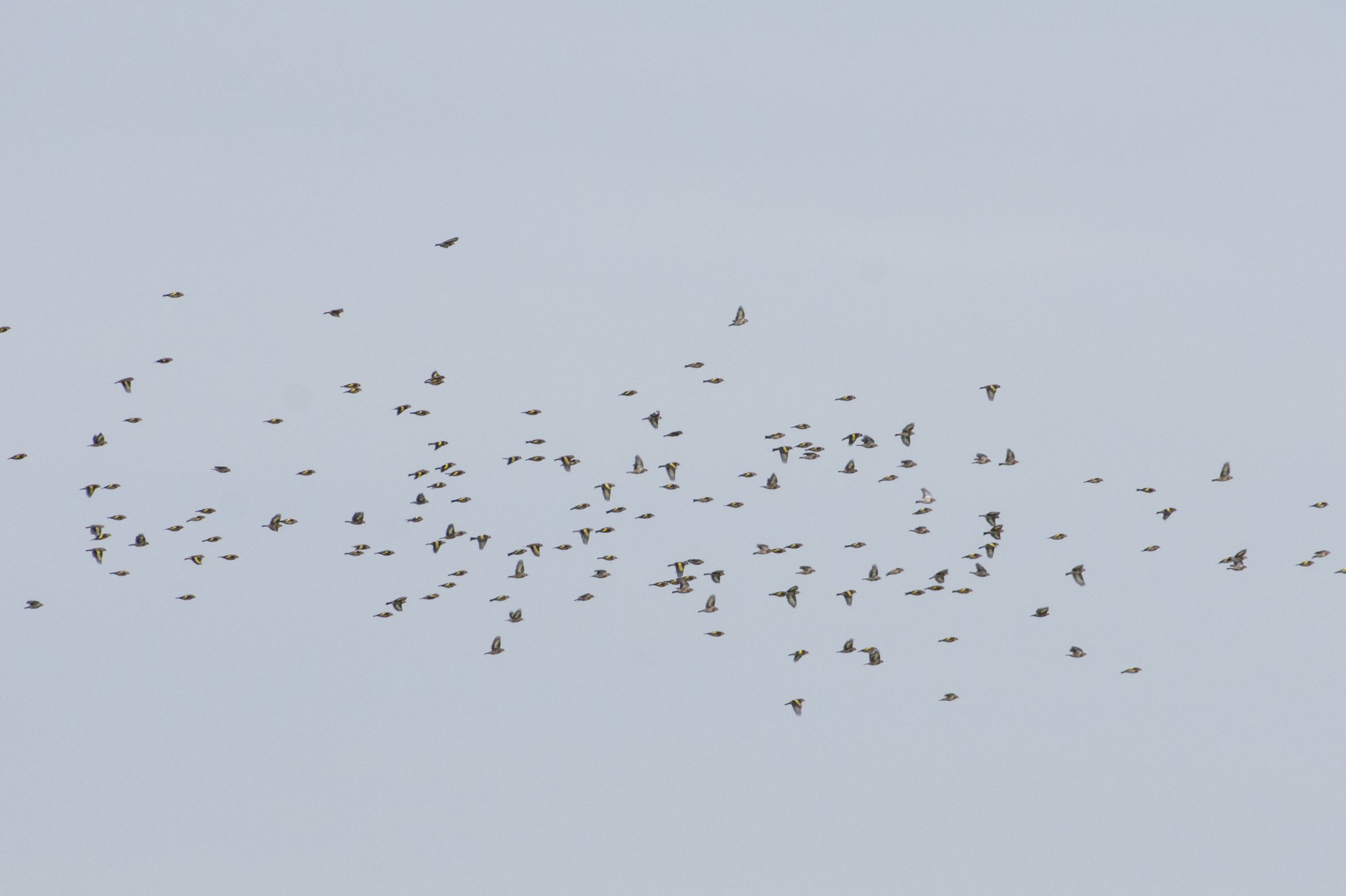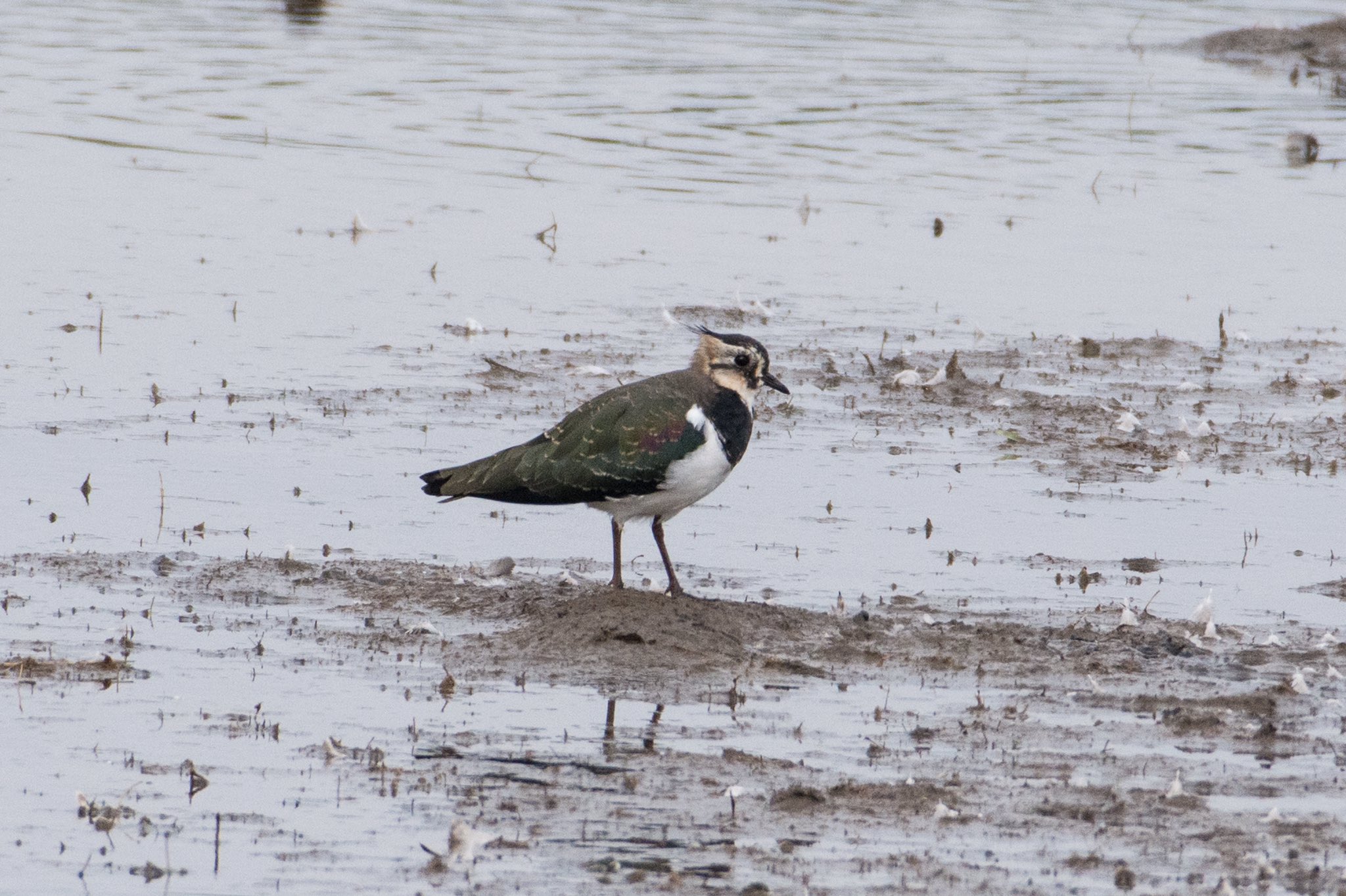 Observer: Keith Gallie (images 2-3 & 5-7).
A walk from lunch time out along Moorditch and Lordship Lanes to share our lunch looking over the 'phalarope pool' produced small groups of Eurasian Wigeon, Northern Shoveler and Eurasian Teal. There were 6 juvenile Black-tailed Godwit resting and bathing in this their junior pool. Walking along to watch over No.6 tank and a small flock of c100 Black-tailed Godwit were busy doing doing but did include 16 juvenile birds. A Common Redshank and 2 Ruff were about it for shorebirds.
The ducks were again plentiful and included c100 Tufted Duck, 3 Common Pochard, c200 Northern Shoveler, 30 Northern Pintail, 100 Mallard and 25 Little Grebe.
Observers: JS & WSM (images 8-9).