A day off work and a morning around the marsh starting at the motorway bridge on Brook Furlong Lane which was still full of singing warblers with 2 Cetti's Warbler was heard and briefly seen. There were 4 European Stonechat chicks which were seen foraging along the river footpath. On the river Tufted Duck, Northern Shoveler, Common Shelduck and Mallard were all still guarding their ducklings from the ever watchful gulls.
There were 4 Adult Pied Avocet and 2 dependent chicks were on the far bank, a big drop in numbers from recent visits with most birds having moved out to the estuary. The juvenile Great Crested Grebe chicks were again fishing close to the bank as the parent birds were resting out on the river.
There was a build up of Common Swift, Barn Swallow and House Martin.The swifts were flying within inches of me as I disturbed insects from along the path infront of me.
At the Manchester Ship Canal and Weaver Estuary junction a fledged Pied Avocet and an adult fed at the tide line and made their way over the canal to join the flock feeding in the channel. A flock of 18 Grey Heron were resting on the cropped grass on Frodsham Score salt marsh and a group of c40 Black-tailed Godwit were amongst the waders. A couple of Common Sandpiper were noted as they crossed the canal and a large flock of Eurasian Starling were moving back and forth across the canal but still no sign of the recent rosy with them.
The pair of Mute Swan have nested on one of the canal pools and are incubating, better late than never and Eurasian Coot is also incubating close by. A pair of Great Crested Grebe attempted to breed but I don't think they have have been succesful.
A Little Ringed Plover has joined the wagtail family on the 'phalarope pool' and were joined by a pair of Tufted Duck which soon moved to the 'splashing pool' to join the 10 Tufted Duck and 8 Mallard already there A Western Yellow Wagtail flew up from the path with a beak full of grubs to feed its young on No.6 tank.
On No.6 the godwit flock was resting in the grass making it hard to estimate their numbers, a flock of c50 Northern Lapwing took to the air as a Western Marsh Harrier passed by and a Green Sandpiper flushed with them landed a bit closer to where I was watching. A pair of Eurasian Bullfinch were seen on Moorditch Lane.
Observer: Paul Ralston (images 1-8).
Just like Paul I also booked a day off work and along with JS we walked in from Frodsham Bridge along the River Weaver to the Weaver Bend. The northern banks of the I.C.I tank was alive with Ringlet butterflies with several in chase and display with each other. The variety of butterfly species is increasing with many Comma and Red Admiral becoming evident.
On the 'bend' a small selection of ducks could be seen with a pair of Pied Avocet seeing off the larger gulls that often cross over the river. There were 3 sitting pairs and a pair of Oystercatcher on the out of bounds Weston Marsh tank. Also on that site were 400 Black-headed Gull and c200 Common Shelduck.
The walk along the Weaver Causeway to Redwall reed bed was uneventful so we carried on along Brook Furlong Lane and through the village and onward to home.
Observers: JS & WSM (images 9-11).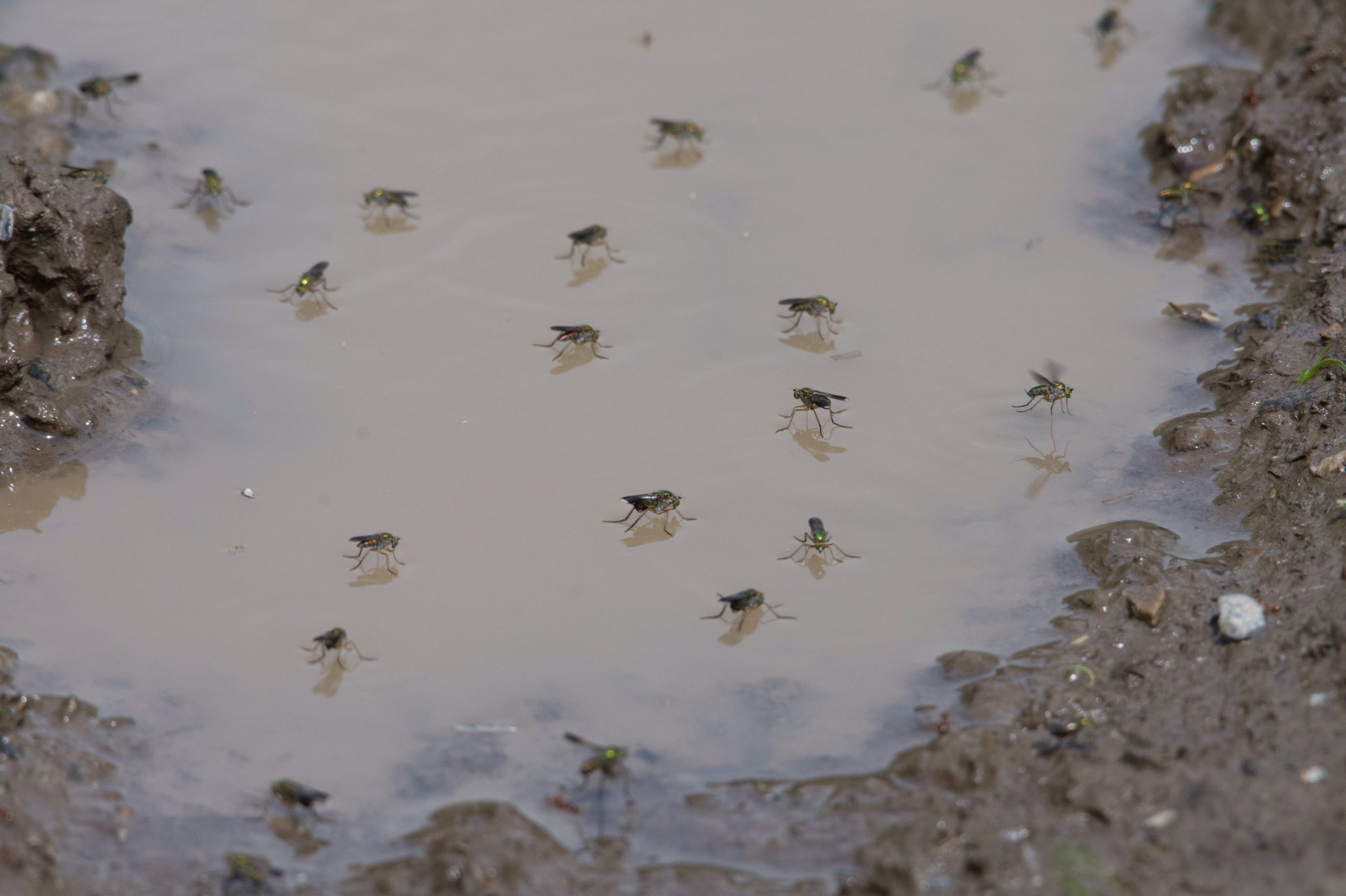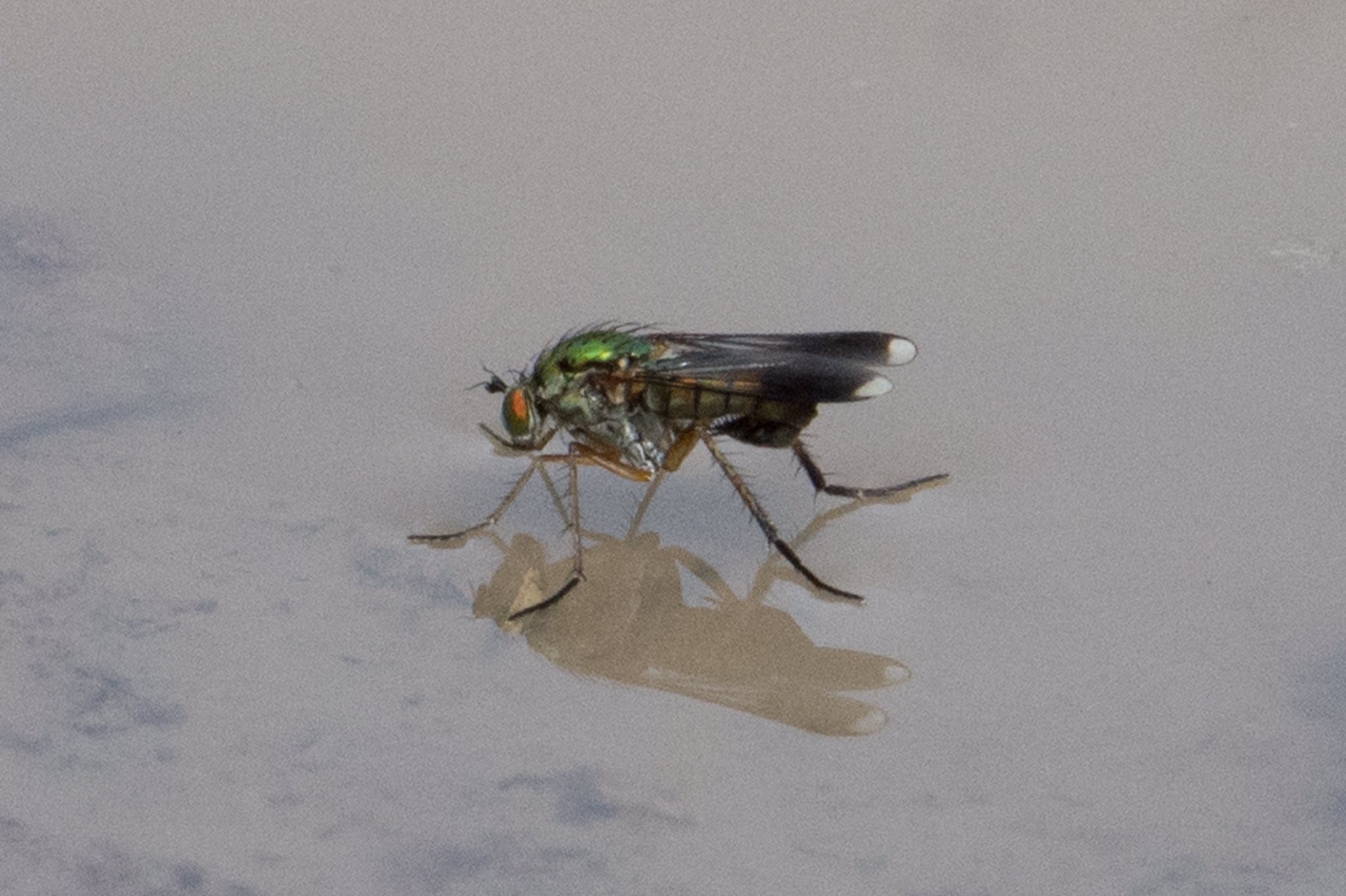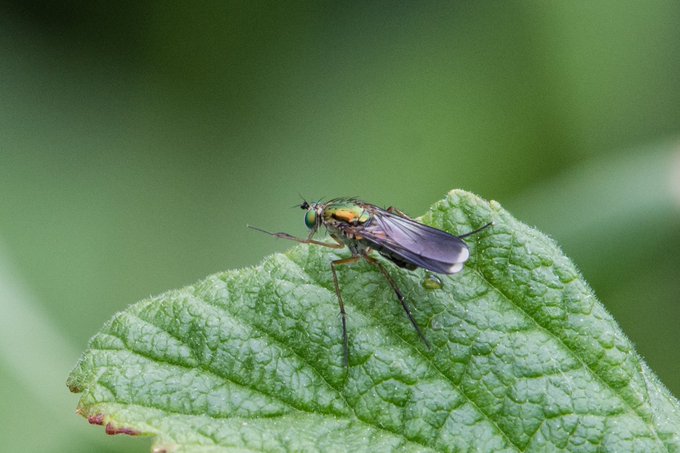 Semaphore Fly (Poecilobothrus nobilitatus) displaying in a puddle along the track leading to the River Weaver.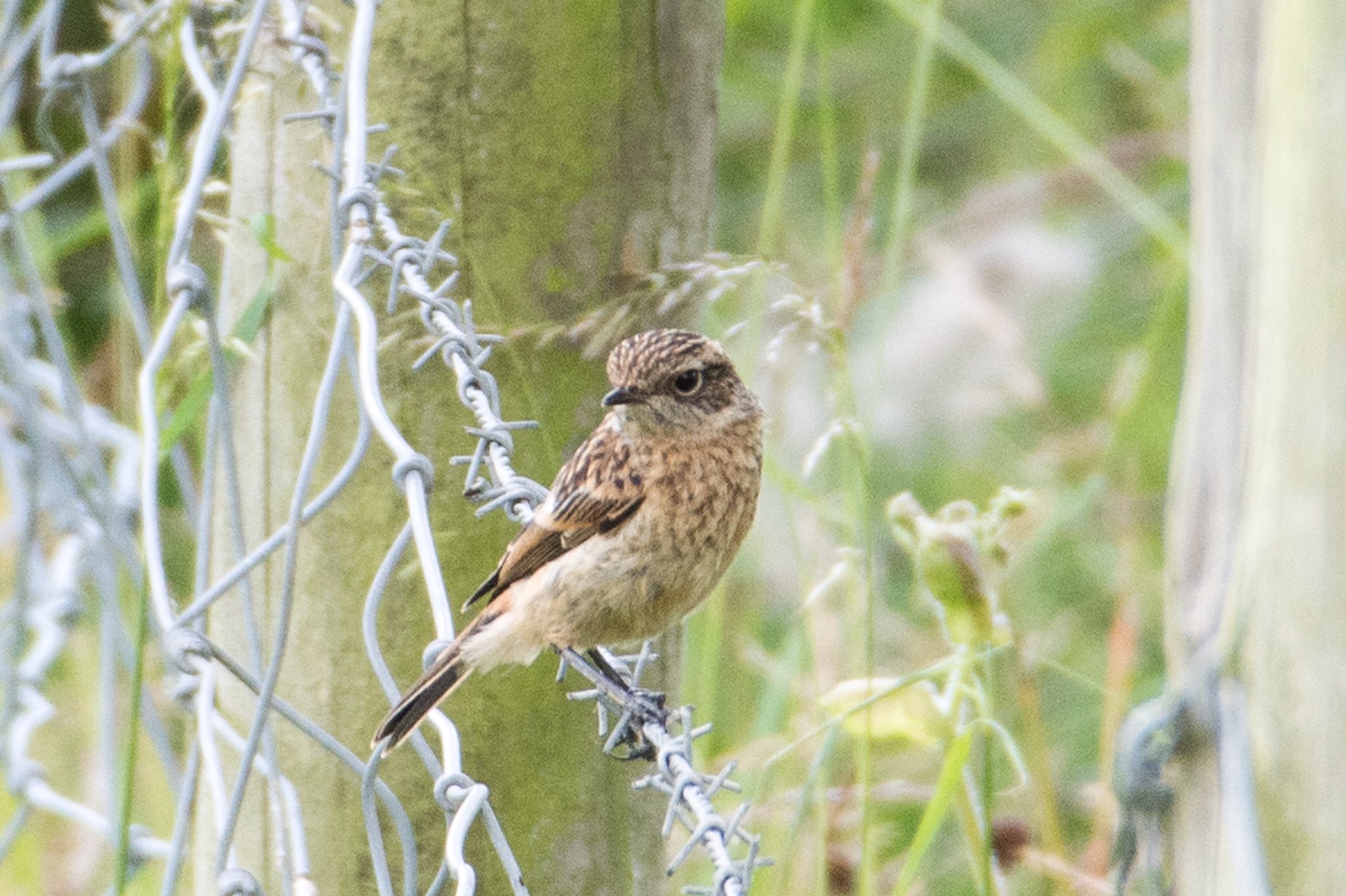 Juvenile European Stonechat in Redwall reed bed.
It was a nice morning with a rather fresh a walk along Brook Furlong Lane towards the River Weaver with Common Chiffchaff in my left ear and Cetti's Warbler in my right ear it was a good start. The mixed singing Willow Warbler near the old logbook was in full song but I didn't see it, there were Red Admiral, Comma, Meadow Brown, Small Tortoiseshell, and Large Skipper all the way. Where the path forks there was a Grasshopper Warbler reeling had no chance of seeing it. At the river I noted 2 Great Cormorant sat on poles digesting their fish dinner.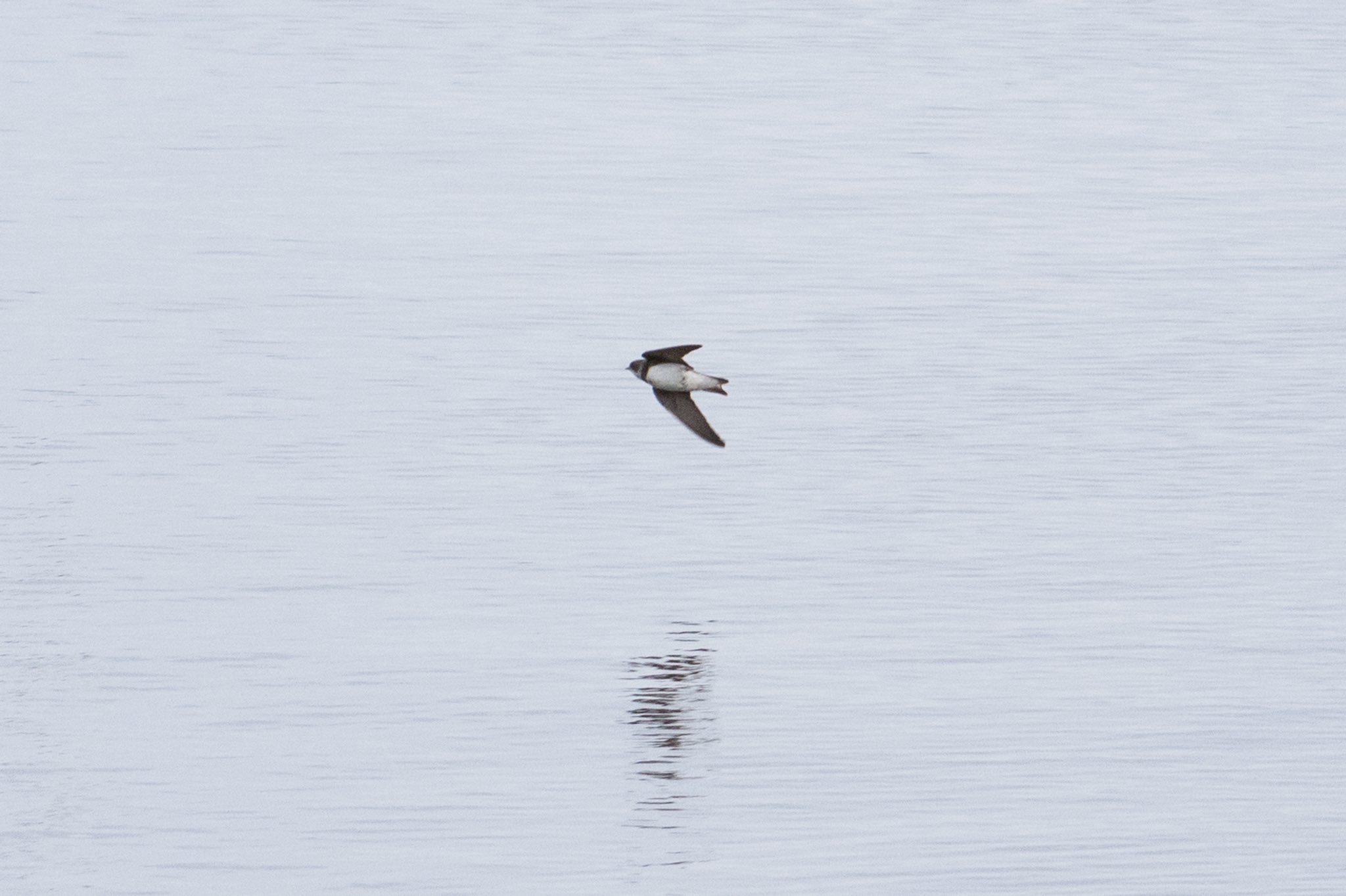 Also 2 Great Crested Grebe and loads of Tufted Duck, a few Common Shelduck with young out in the middle of the water and 2 Mute Swan close in to the river bank, and few hundred Sand Martin.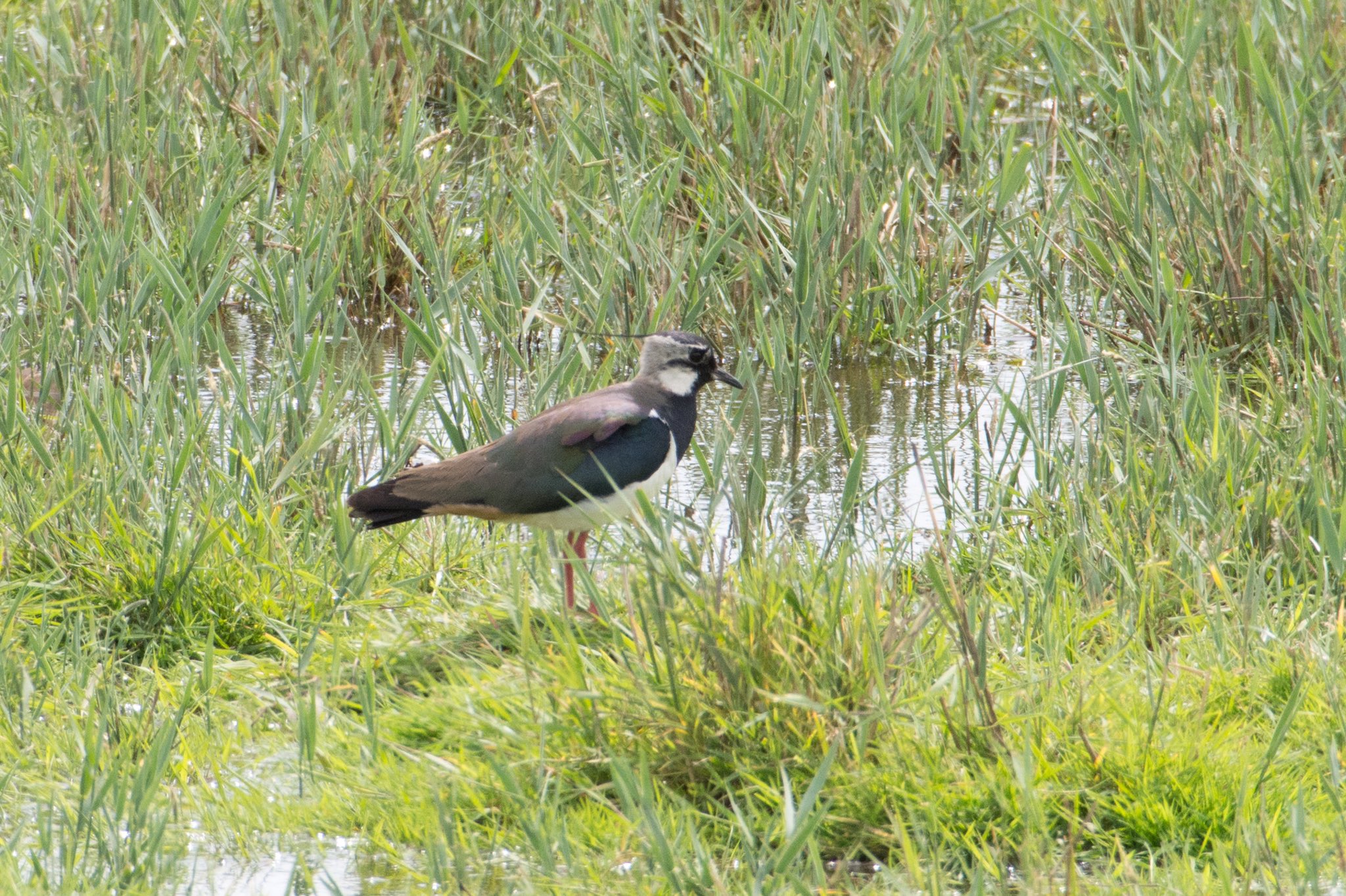 As finished taking photos of Northern Lapwing on shooters' pool I turned round looking over the river and saw a duck flying, I took a few photos but wasn't sure what it was, but looking at the photo later it became apparent it was a juvenile/female Mandarin (still a rare bird in this part of Cheshire).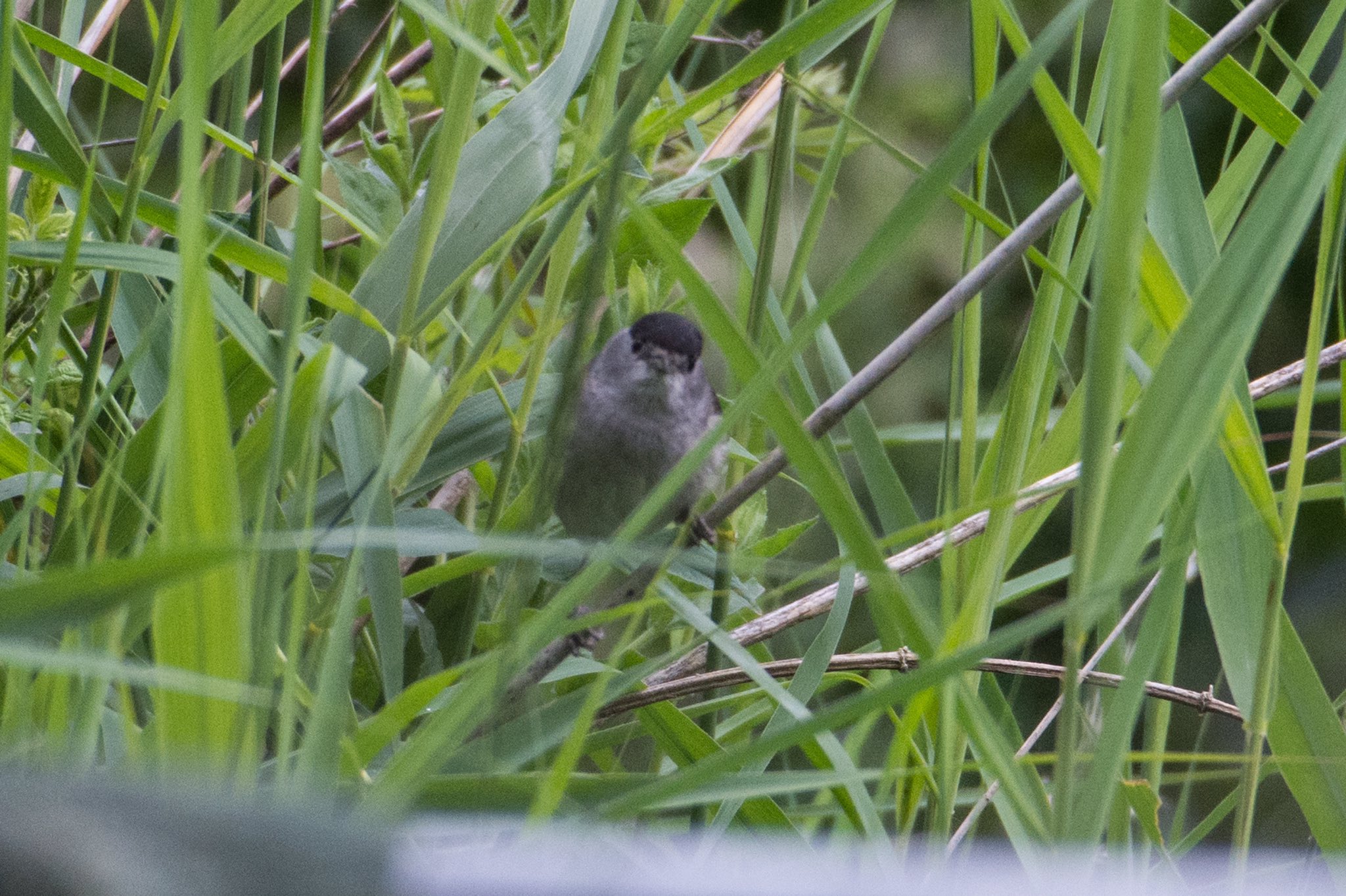 On the way back I also had a male Blackcap peek a booing.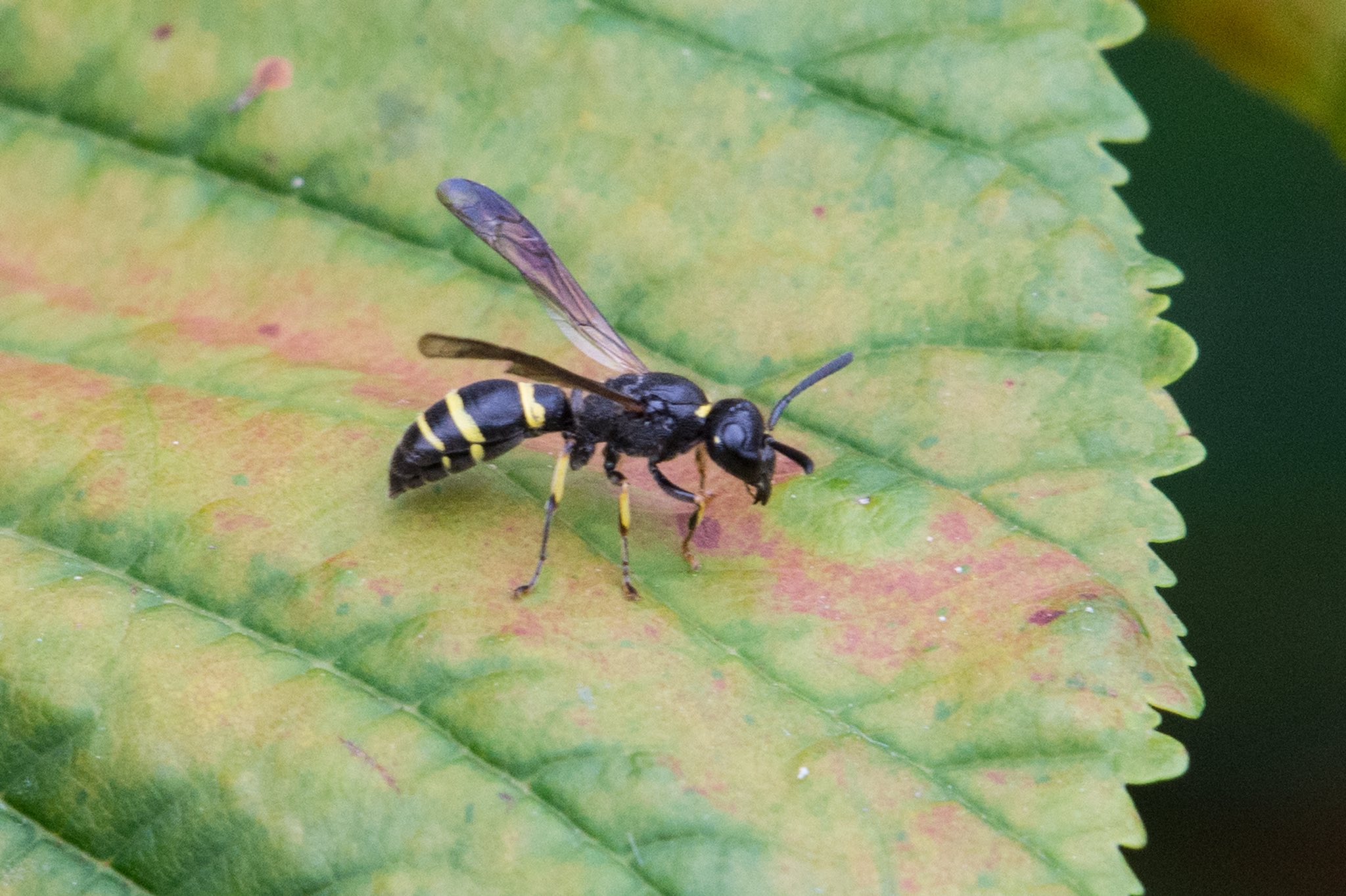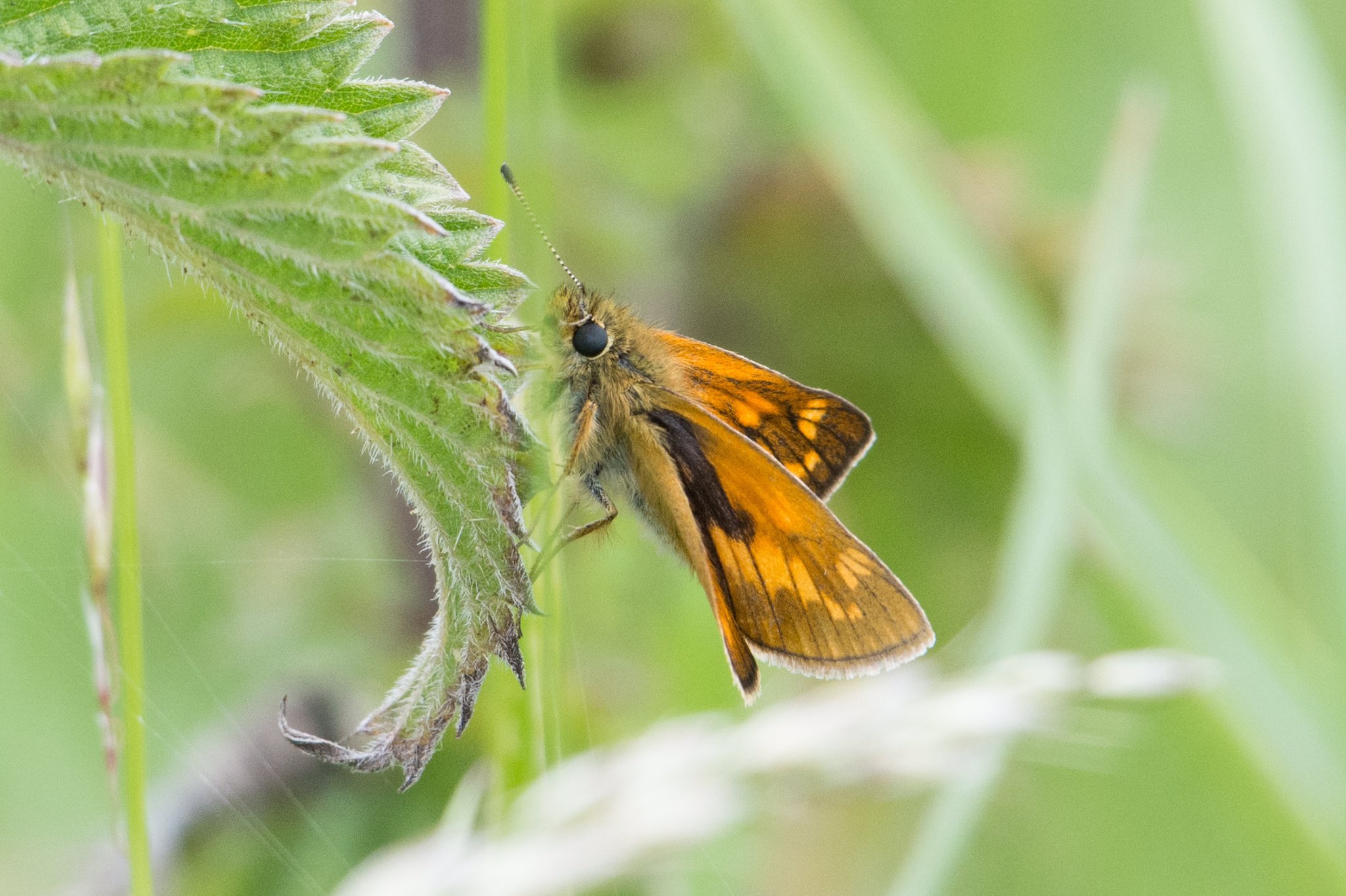 Another good morning at Frodsham Marsh (the place sells itself).
Observer: Keith Gallie (images 12-21).