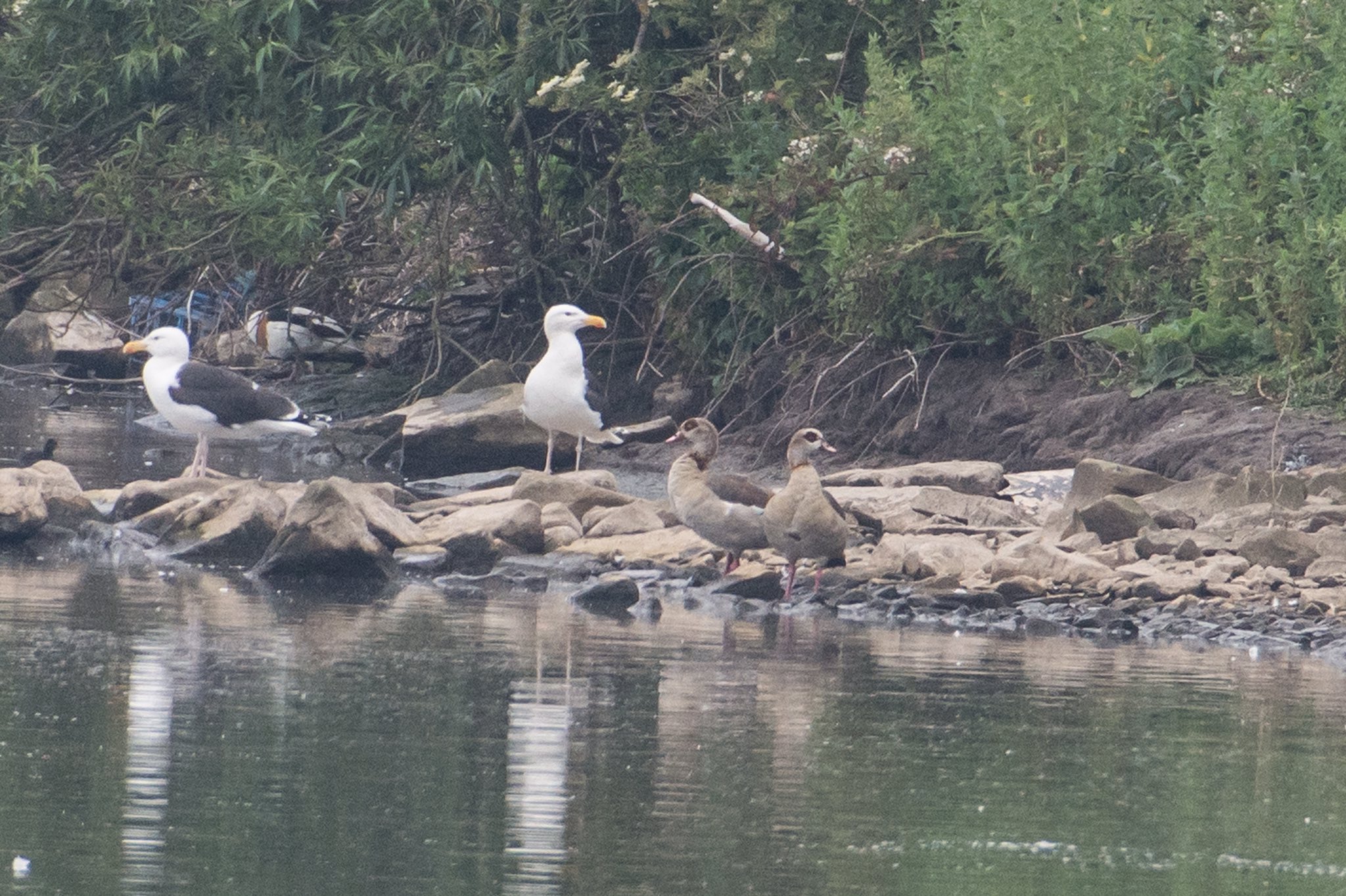 A warm and slightly muggy morning I decided to head to the Weaver Bend to try and locate the Little Gull or (fingers crossed) a Black Tern, there were plenty of warblers along Brook Furlong Lane, mostly Common Chiffchaff and calling Cetti's Warbler.
On reaching the River Weaver it looked a bit quiet with few gulls, loads of Common Shelduck with shelducklings out on the water and 2 Eurasian Oystercatcher. Tthere was another birder (Roger I think he said his name was). along the track and he was scanning the river and spotted 2 geese asking me if they looked like Egyptian Goose it was hard to tell at first so I took a photo so I could zoom in to see and he was right.
Walking further along I saw so many (c100) Small Tortoiseshell butterflies it was amazing. The first Ringlet of the summer and a couple of Meadow Brown. A Common Kingfisher was perched up on the tree in the middle of the river near the bend and nearby Pied Avocet were with chicks on the bank.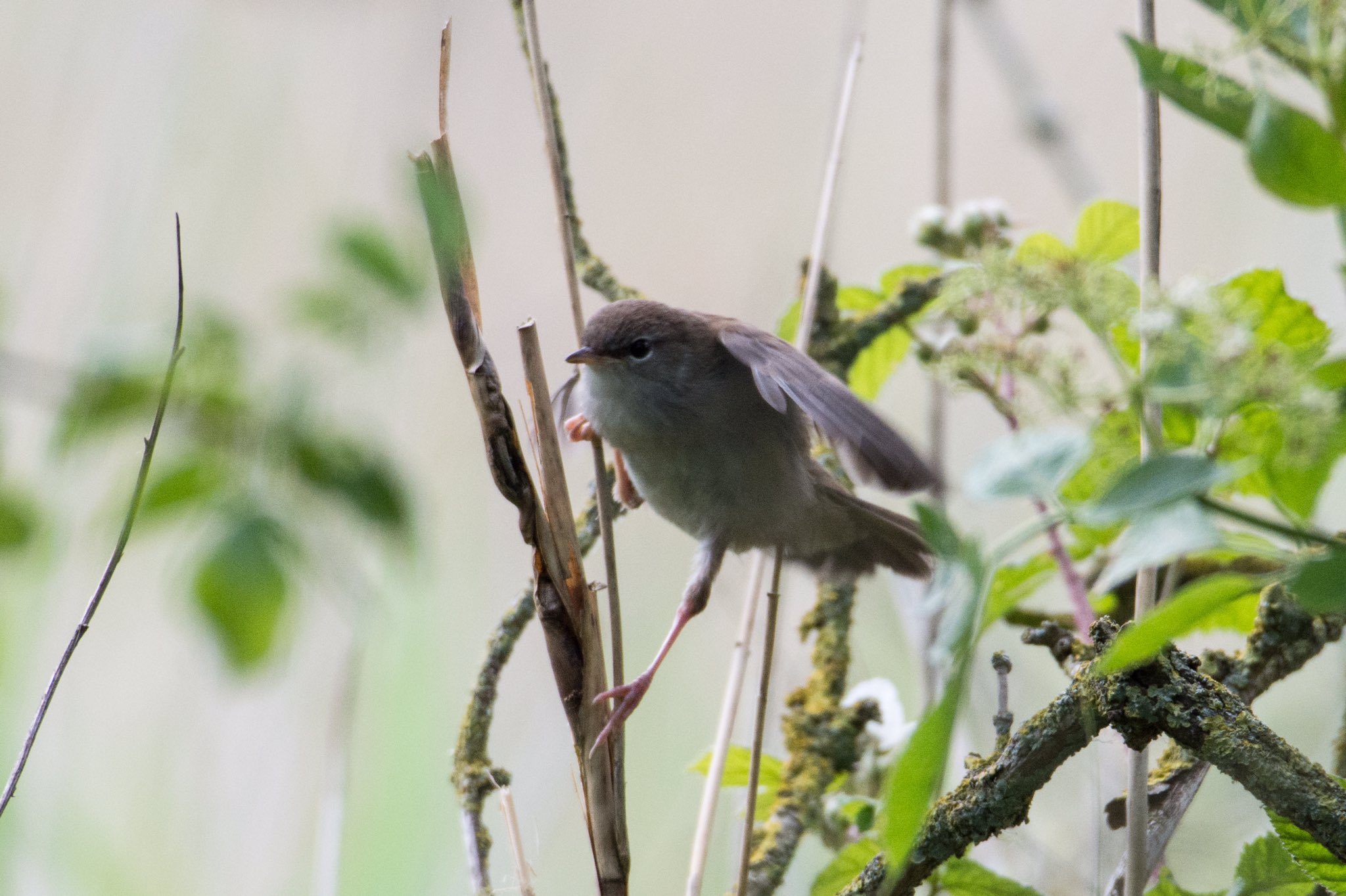 On my return along Brook Furlong Lane I got lucky with 2 warblers in a bush at eye level, it was hard to tell what they were as it was a very shady spot, turned out to be a couple of Cetti's Warbler. I managed a few shots on my camera and they proved to be a first for me so quite pleased. I soon reached the car on the motorway bridge, another mornings profitable birding over.
Observer and images: Keith Gallie.